RJDCs (regional junior doctor committees) are the voice of junior doctors living and working in a region - they represent junior doctors locally, regionally and nationally and send representatives to the UK JDC (junior doctors committee).
Every year the BMA holds elections to both our RJDCs and to the UK JDC. Please note that not all elected regional committee positions have a seat on the UK JDC but many do.
We are the only national trade union or organisation that represents junior doctors to hold yearly national elections open to all members.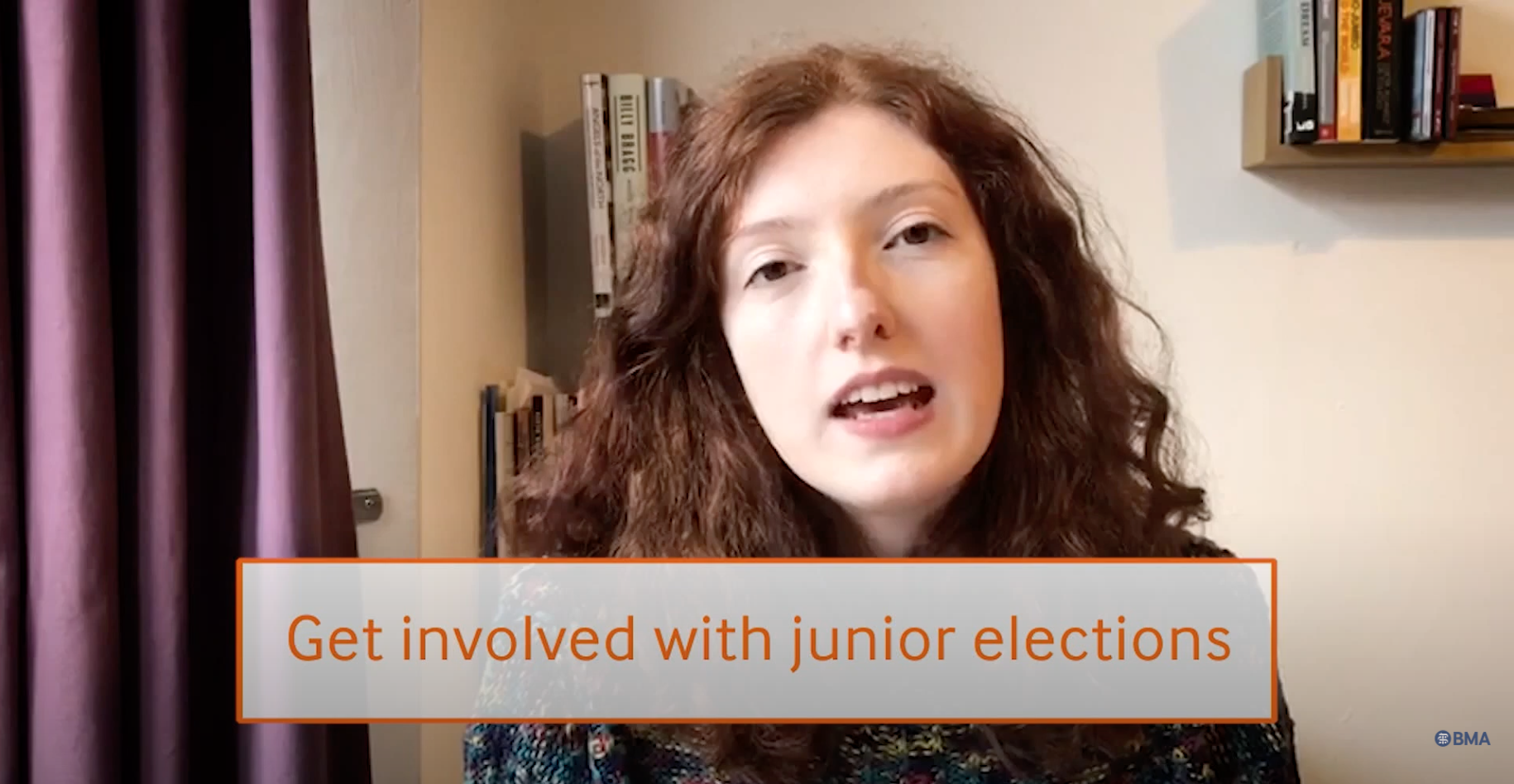 Elections
Elections to RJDCs are now closed.
The next elections will take place in 2021.
Terms and conditions
Junior doctors who are members, are eligible to partake in elections where they live or where they work (they must have an affiliation to the region). Please confirm your details are up to date to ensure you are participating in the correct election. You can view your details on MyBMA.
Once a junior doctor member has partaken in a regional election in any way (nominated, voted, etc.), they are ineligible to partake in the election process of another region. Not all positions up for election will be eligible for a UK JDC seat. Please check with local secretariat to see which positions result in a UK JDC seat.
Delays due to COVID-19
Delays include:
Our regional elections timetable

timings of our RJDC and UK JDC meetings

clarification on how many representatives each RJDC and devolved nation can send to the national committee.
More information is provided on the online elections system for the affected regions.
Get involved with your RJDC
Each RJDC has a dedicated online page, created by regional JDC officers. These pages allow you to see what's going on in your area and who to contact to get involved.
Get in touch
If you would like to learn more about the RJDCs, please contact your regional secretariat to find out how to get involved. If you need further information or aren't sure which region you fall under, email [email protected].
BMA network of elected women
The BMA's network of elected women (NEW) is a BMA-wide group which supports elected women members.
Find out more