Our priorities
Rebuild general practice
Launched in March 2022, the Rebuild General Practice campaign is a joint venture between the BMA and GPDF on behalf of the profession.
The campaign calls for support in England, Wales and Scotland to rebuild general practice. The campaign calls for:
Recruitment: The U.K. Government delivering on its commitment of an additional 6,000 GPs in England by 2024.
Retention: Tackling the factors driving GPs out of the profession such as burn out.
Safety: A plan to reduce GP workload and in turn improve patient safety.
Your support to amplify these messages will help us to raise the alarm and ultimately secure a better working environment for both GPs and patients. Find out more about the campaign and contact your LMC to get involved in your area.
Safe working guidance
General practice is in under increasing pressure, and we have published a safe working guide to enable practices to prioritise safe patient care, within the present bounds of the GMS contract. The guidance include some video resources about the safest ways practices can continue to deliver patient care, including one on redirecting patients to the safest part of the system.
Support your surgery
GPC England launched the Support your surgery campaign to support practices in dealing with the pressures in general practice and the unfair criticism in the news and across social media.
This is due to the necessary restrictions that COVID-19 has brought about. The campaign has resources and tools available for practices to download, and there is also a petition to get the support from patient.
England GP contract changes 2022/23 agreement
Following a stalemate in negotiations between GPC England and NHS England, the changes published on 1 March and which came into effect from 1 April 2022, have not been agreed or endorsed by the BMA. Read more about the changes.
Controlling workload in general practice
We are proposing a workload control strategy to enable general practice to improve quality and safety, publicise reasonable safe workload limits and provide practices with practical tools to control workload.
Controlling workload in general practice strategy
COVID-19 toolkit for GP practices
Comprehensive guidance for GPs, partners and practice managers to manage employment, contractual issues and service provision during the pandemic.
COVID-19 toolkit for GP practices
COVID-19 vaccination programme
Guidance about what the COVID-19 vaccination programme service in England involves, what is expected of practices and what funding is available to help you to prioritise the programme.
COVID-19 vaccination programme 
GP performance management
NHSEI have agreed commitments with GPC on performance management systems. These commitments will improve the current performance management process and support just decision making by all those involved in the handling of performance concerns.
GPC England policy and guidance is set out by the GPC UK policy groups below and the LMC England conference.
Surveys
By gathering your views and feedback, GPC is able to use surveys during negotiations and in discussions with the government, civil service and other organisations.
PCN clinical director surveys
The BMA published the first edition of its PCN clinical directors survey in 2020. We wanted to hear directly from these new clinical leaders about the challenges and opportunities around the creation of PCNs. The survey showed that:
76% said their PCNs contain at least some practices that have previous history of working at scale, although around a quarter said there were no prior arrangements

63% are confident in providing strategic and clinical leadership to their network.
However, the results also showed that around half of clinical directors classed their workload as unmanageable, whilst almost two thirds said the same about the workload of practices in their network.
In our second annual survey, published in 2021, we asked clinical directors about the challenges of delivering new services, operating under the testing circumstances of a global public health crisis and about the future of PCNs. The survey showed that:
a significant number of clinical directors were confident that by the end of the DES in 2023/24, PCNs will have contributed to providing better support for patients in care homes, increasing the wider GP workforce and improving the quality of prescribing
44% of clinical directors thought that provision of adequate funding is the most important condition for the success of PCNs.
The results of the survey also revealed that both PCN clinical directors and member practices are still facing a high level of workload which they are managing with increased difficulty. This is also having an impact on workforce morale across their network.
We conducted a third annual survey, again asking about the impact of COVID-19 on PCNs and if things had changed in the second year of the pandemic. However due to the timings of the survey, we were not able to receive many responses and have not yet published results from the survey.
COVID tracker surveys
The BMA has undertaken over 10 COVID-19 tracker surveys since April 2020 to ensure the voice and experiences of UK doctors are heard by the public and Government.
The GP specific results of the fifth tracker survey, published on 1 June 2020, showed that the vast majority (85%) reported that the changes that they had made in the way that they were working had been very or somewhat effective at combatting the pandemic. The survey also indicated that a large majority (88%) wanted to maintain the greater use of remote consultations and 77% want to use video technology to a greater extent for clinical and MDT meetings in the future.
The following survey, published 21 June 2020, highlighted the scale of extra work being taken on by GPs during the pandemic, something that is continuing to increase. The survey showed that a lack of robust IT systems and digital solutions to help secondary care colleagues to complete necessary tasks and which can lead to work being transferred to general practice without sustainable services being put in place.
The seventh tracker survey, published 9 July 2020, revealed a significant increase in requests for practices to do additional activity without the necessary funding or workforce being made available to make this change sustainable.
The impact of the delay in releasing national COVID-19 funding for general practices was also highlighted in the survey which showed that significant numbers of practices were not being reimbursed by their CCGs for out of pocket expenses directly linked to tackling COVID-19.
See all our COVID tracker and vaccine surveys.
GP workload and future aspirations survey 2016
In November 2016, GPC England published the results of a survey of all GPs in England about workload, workforce, working at scale and possible elements of contract negotiations. This was to inform GPC negotiations and to inform GPC position on future developments.
The combined results showed that it is no longer the case that one model fits all; while there is support for the current independent contractor model (47%), over 52% indicated their support for collaborative working such as federations/networks, super-practices and MCPs with 32% saying they wished to work as a partner within an at scale GP organisation.
The survey also clearly showed that most GPs are overburdened with workload, most surgeries find it difficult to recruit staff and salaried and locum GPs are put off becoming a partner because of a workload without limits.
Our people
GPC England is represented by the chair, the deputy chair, the executive team and the committee policy leads.
Chair: Farah Jameel
Executive team:
Kieran Sharrock
Richard Van Mellaerts


Members
Non-voting members: ex-officio 
President, Professor Neena Modi
Acting chair of the representative body, Latifa Patel
Chair of council, Chaand Nagpaul 
Treasurer, Trevor Pickersgill  
Chair of GPC Scotland, Andrew Buist 
Chair of GPC Wales and UK, Philip White 
Chair of GPC Northern Ireland, Alan Stout   
Voting members: ex-officio 
Chair of the UK LMC conference, Katie Bramall-Stainer
Deputy chair of the UK LMC conference, Matthew Mayer
Chair of the England conference of LMCs, Shaba Nabi
Deputy chair of the England conference of LMCs, Elliott Singer
Elected by the annual representative meeting 2021 (from an English constituency) 
Karthik Bhat
Christine Clayton
Zoe Greaves
Surendra Kumar
Mairi Reid
Fay Wilson
Elected by the UK LMC conference 
Zishan Syed
Krishna Kasaraneni
Paul Cundy
Rachel Ali
Venothan Suri
Voting nominees of other bodies 
GP trainees committee (two representatives) 
Euan Strachan-Orr

Sessional GPs committee (four representatives) 
Ben Molyneux
Krishan Aggarwal
Paula Wright
Mark Coley
Medical Women's Federation     
Devina Maru     
Medical Practitioners' Union (two representatives) 
Jackie Applebee 
Deborah Colvin     
British International Doctors Association    
Rakesh Sharma 
Under-represented groups (voting members) 
Prison doctors     
Wayne Sturley     
GP within first five years post CCT     
Donna Tooth 
Members (continued)
Non-voting nominees of other bodies 
Royal College of General Practitioners
Gary Howsam

BMA patient liaison group (one representative) 
Richard Grimes
Forty-three elected regionally
Norfolk/Suffolk/Great Yarmouth and Waveney - Ian Hume
Cambridgeshire/Bedfordshire - Diana Hunter
Hertfordshire - Violaine Carpenter
N and S Essex - Brian Balmer
Barking and Havering/Redbridge and Waltham Forest/City and E London - Terry John
Enfield and Haringey/Camden & Islington/
Barnet/Kensington and Chelsea/Westminster - Farah Jameel
Hillingdon/Brent and Harrow/Ealing,
Hammersmith and Hounslow - Michelle Drage
Lewisham, Southwark and Lambeth/Bexley and
Greenwich/Bromley - Penelope Jarrett
Merton, Sutton and Wandsworth/Kingston and
Richmond - Richard van Mellaerts
Cumbria and Lancs - Preeti Shukla
Sefton/Liverpool/Wirral - Rob Barnett
Cheshire/Mid Mersey - Ivan Camphor
Salford and Trafford/Manchester/Stockport - Samira Anane
Wigan and Bolton/Bury and Rochdale/W Pennine - Alan Dow
Northumberland/Newcastle and N Tyneside/Gateshead and S Tyneside/Sunderland - Roger Ford
Durham/Cleveland - Girish Chawla 
Gloucester/Avon - Tom Yerburgh
Wiltshire/Dorset - Andrew Purbrick
Somerset/N and E Devon - Mark Sanford-Wood
S & W Devon/Cornwall and Isles of Scilly - Bruce Hughes
Buckinghamshire/Oxfordshire - Rebecca Mallard Smith
Berkshire/N and E Hampshire - Simon Ruffle
Members (continued)
Hampshire/Isle of Wight - Andrew Scott-Brown
Kent - Gaurav Gupta
E Sussex/W Sussex - please contact [email protected]
Surrey and Croydon - Julius Parker
E Yorkshire/N Lincolnshire/Lincolnshire - Kieran Sharrock
Barnsley/Doncaster/Rotherham/Sheffield - Clare Bannon
Derbyshire/Nottinghamshire - Peter Holden
Leicestershire and Rutland/Northamptonshire - Anu Rao
North Yorkshire/Bradford - Brian McGregor

Calderdale/Kirklees/Leeds/Wakefield - Richard Vautrey
Herefordshire/Worcestershire/Warwickshire/Coventry - Sarah Matthews
N Staffordshire/S Staffordshire/Shropshire - Chandra Kanneganti
Birmingham/Solihull - please contact [email protected]
Sandwell/Walsall/Wolverhampton/Dudley - Uzma Ahmad
Policy groups
GPC's policy groups focus on specific workstreams, and deliver work on behalf of GPC. You can find out more about our policy groups and their work below.
Clinical and prescribing
The clinical and prescribing policy group leads on matters relating to drugs and prescribing, which includes vaccinations and immunisations policy, and the Quality and Outcomes Framework (QOF).
Contact us: [email protected] 
Commissioning and provider development
The commissioning and working at scale policy group leads on all matters relating to the commissioning and provision of services including CCG commissioning and practice based commissioning, enhanced services, out of hour (OOH), new providers and the internal market.
Contact us: [email protected] 
Contracts and regulation
The contracts and regulation policy group leads on regulatory and contractual issues relating to GPs working within the NHS, as well as the interface with private practice, and matters relating to prison doctors.
Contact us: [email protected] 
Policy groups (continued)
Education, training and workforce
The Education, training and workforce policy group leads on all education issues and the recruitment and retention of the general practice workforce.
Contact us: [email protected] 
Information, management, technology and information governance
The information management, technology and information governance policy group leads on all matters relating to NHS GP information, management and technology and all other relevant initiatives such as primary and secondary care IT interface, training and change management.
Contact us: [email protected] 
Premises and practice finance
The premises and practice finance policy group leads on financial and resource issues relating to GP practices as businesses and GP-specific payments including: pensions, tax and accountancy, premises and geography related costs.
Contact us: [email protected] 
Representation
The representation policy group work to ensure there is adequate representation of all GPs on GPC and within the NHS.
Contact us: [email protected]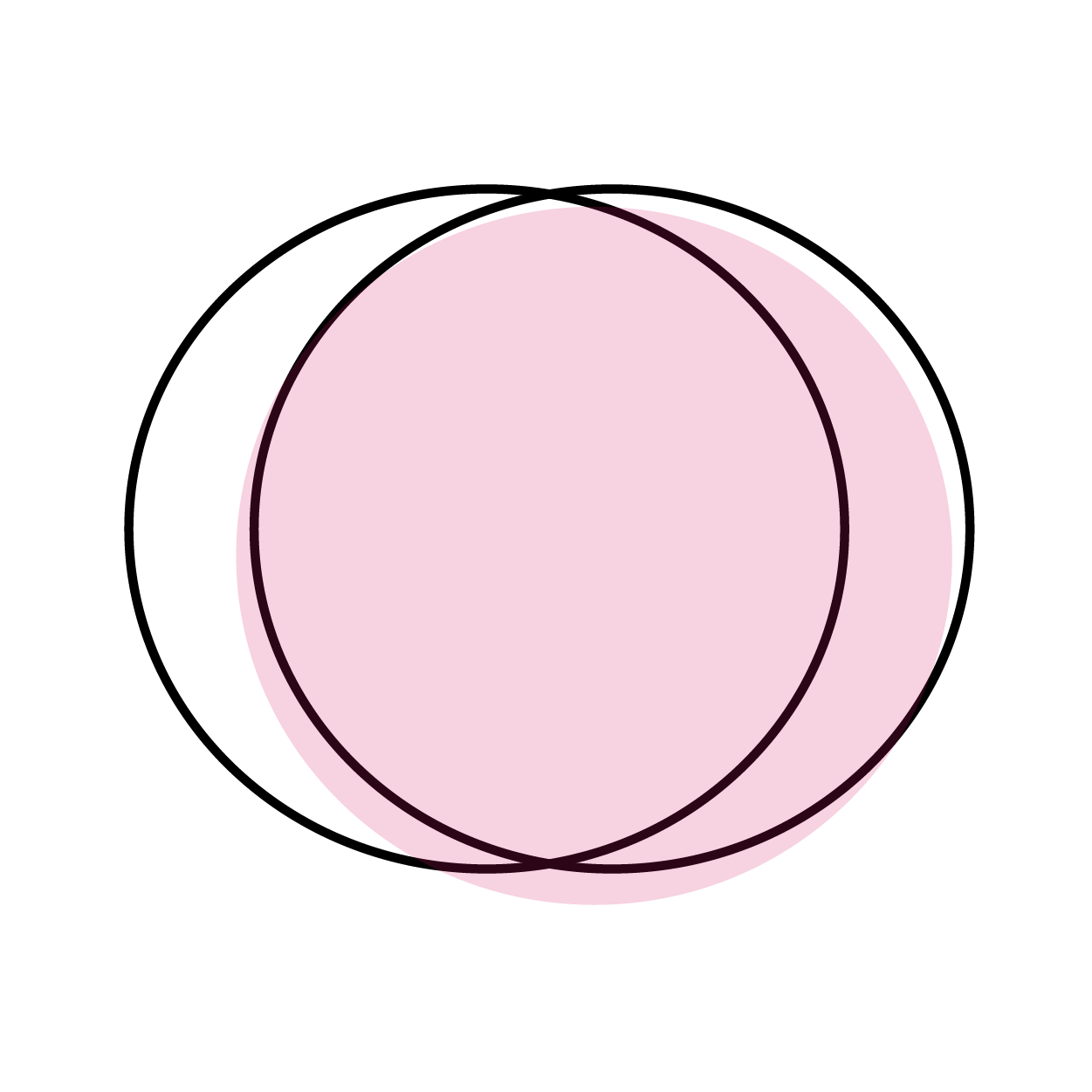 Develop your skills as a committee member
Take part in one of our free courses designed to give you the right skills to:
break down equality and inclusion bias (CPD-accredited)
value difference and inclusivity
live our BMA behaviour principles.
Find out more
Our meetings
GPC England meets four times a year to discuss the latest issues facing general practice. These meetings are open to GPC members, but the committee also welcomes observers from local medical committees (LMCs). LMCs interested in sending an observer to a GPC meeting should contact the GPC office to arrange a suitable date.
Meeting dates:
Thursday 20 January 2022
Thursday 19 May 2022
Thursday 21 July 2022
All meetings take place from 10am to 5pm either virtually or at:
BMA House
Tavistock Square
London
WC1H 9JP
For more information please contact [email protected].
How to join GPC England
There are many advantages to becoming involved in our committees. You can actively influence BMA policy-making and negotiations, represent your colleagues' voices and develop your leadership skills. 
Each committee has a few routes to becoming an elected member. In the case of GPC England, all elected members of GPC UK based in England automatically get a seat on GPC England.
Please check the election section of GPC UK for details about any running elections. 
Get in touch
If you are interested in finding out more about the work of the GPC England, email [email protected].