At the November 2020 conference of LMCs (local medical committees) in England, a resolution was passed stating:
"Conference notes that the BMA GPC (GP committee) England has never secured a robust democratic mandate for the PCN DES and so again asks the GPC England to secure a firm mandate from the entire profession by means of ballot before negotiating any extension or changes to the PCN DES for the year 2021 / 2022."
We are therefore holding a vote of the GP profession on whether GPC England should continue negotiations on the PCN DES.
Due to the potential impact upon the third year of the current five-year GP contract agreement, the vote is being held in early January ahead of any further contractual negotiations on the PCN DES before April.
The vote
Prior to any further negotiations, extension or changes for 2021/22, do you give GPC England a mandate for the PCN directed enhanced service?

The ballot question
The vote is open to all GPs practicing in England. This includes partner, sessional and trainee GPs and both BMA and non-BMA members.
When completing the ballot, you will need to provide your GMC number, primary CCG area and contractual status (partner, salaried, locum or trainee). 
Completing the ballot should take no more than a few minutes.
Voting closed at 11.59pm on Tuesday 19 January. 
What happens next
If general practice votes for
If general practice in England votes to continue involvement in the PCN DES, GPC England will continue to negotiate amendments for the remaining three years of the agreement. This includes on:
service specifications
further workforce expansion
details of the investment and impact fund
how the access scheme funding can be used.
Amendments to the DES will be negotiated and implemented annually, following approval by GPC England, broadly in line with the timelines set out above. However these may change in order to support general practice in responding to the current pandemic.
Practices will then have the opportunity to opt out within the annual window.
If general practice votes against
If general practice in England decides against giving a mandate for the PCN DES, GPC England will be unable to continue discussions with NHS England regarding the DES.
It will then be for NHSE England to decide how it wishes to proceed with arrangements for PCNs and the DES with its associated funding. This may include:
continuing to offer the DES to practices without GPC/BMA involvement in its continued development
transferring the DES requirements and associated funding to non-GP providers
removing some or all of the funding, including the PCN participation payment from practices, to be used elsewhere within the NHS.
NHS England and Government have consistently stated that PCN DES funding would not be made available for investment directly into global sum or other core elements of the practice contract.
It is therefore extremely important that participants consider the potential implications and consequences of a yes or no vote.
Background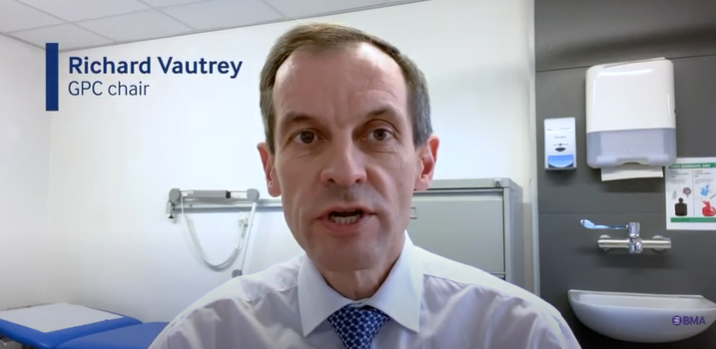 The PCN DES was introduced as part of the five year contract framework agreed by the BMA GPCE and NHS England in 2019.
It enables practices to form a PCN intended to both support member practices and deliver services to the local population. It provides additional resources to recruit a growing number of healthcare professionals and to invest in member practices.
Table of top line funding and service requirements for PCNs
2019/20
2020/21
2021/22
2022/23
2023/24

Practice payments

GMS payments for PCN participation (million £s)
105
105
105
105
105

PCN payments

£1.50 p/h PCN baseline (million £s)
90
90
91
91
92
Clinical director reimbursement (0.25 WTE) (million £s)
31
42
43
44
45
Investment and impact fund available (million £s)
-
41
150
225
300
PCN enhanced access funding (million £s)
66
87
87
463
472
Additional roles reimbursement scheme total funding available (million £s)
110
430
746
1,027
1,412
PCN care home premium (million £s)
-
27
55
55
55

Total PCN funding available (million £s)

296
717
1,172
1,905
2,376

PCN services added

Extended hours
Structured medication reviews
Enhanced health in care homes
Supporting early cancer diagnosis

Personalised care
Anticipatory care
CVD
Tackling neighbourhood equalities

Extended access arrangements transfer from practices to PCNs
LMC conference policy on the PCN DES
The LMC England conference has passed a number of resolutions relating to the PCN DES since the introduction of the DES in 2019, including at a special conference convened in March 2020 to discuss a number of aspects of the PCN DES.
All LMC conference policies regarding PCNs and the PCN DES can be found on the BMA policy database.
Webcasts of the 2020 LMC England Conferences featuring debates about the PCN DES can be found at: