'I'm more than sure that most of the people will celebrate Christmas within their families but I'm afraid that those celebrations may be by candlelight and without electricity.'
As with millions of Ukrainians, Kyiv-based child psychiatrist Dmytro Martsenkovskyi has learned to endure the blackouts and power shortages which have become a daily reality in a nation fighting for its freedom.
The illegal Russian invasion of Dr Martsenkovskyi's country back in February has seen 10 months of fighting, bloodshed and senseless destruction, as well as the displacement of millions of Ukrainians from their homes.
I wake up and there is no electricity. But I feel it's a small price to pay for victory

Dr Martsenkovskyi
Despite continued international support and significant advances towards liberation and repelling Russian forces, most notably at Kherson, Ukraine faces a hard and uncertain Christmas, which some celebrate in early January, if they follow the Eastern Orthodox tradition.
For Dr Martsenkovskyi, who has remained in Ukraine's capital since the outset of the invasion, thinking about the festive season and what it and the future might bring is difficult.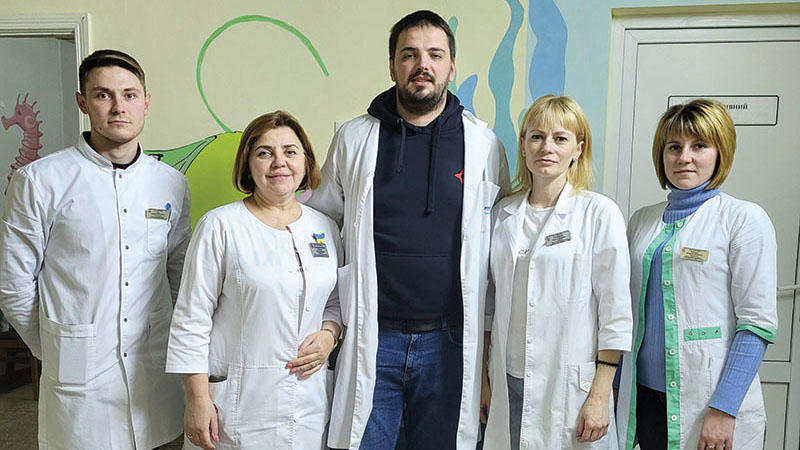 'Among my colleagues and friends, compared to past years, there is no talk about celebrations as everybody is living in the moment,' he says.
'To my knowledge most of the population has asked not to decorate the cities and to instead spend money on the military or for those who are displaced.'
Reversals on the battlefield have seen the Russian military deliberately target Ukraine's civilian energy infrastructure, a strategy that has left homes, businesses and public services without power.
Power cuts
With the winter months likely to see temperatures plummet, there is concern in Ukraine and internationally about a potential humanitarian disaster for health.
However, Dr Martsenkovskyi insists the blackouts have had the opposite effect intended by Russia's president Vladimir Putin's forces by strengthening, rather than breaking, the determination and resolve of the people and the health services they depend on.
'We are learning to live without electricity and the internet,' he says. 'Some days, I wake up and there is no electricity. I go to work and when I come again at home, there is no electricity. But I feel it's a small price that you can pay for victory.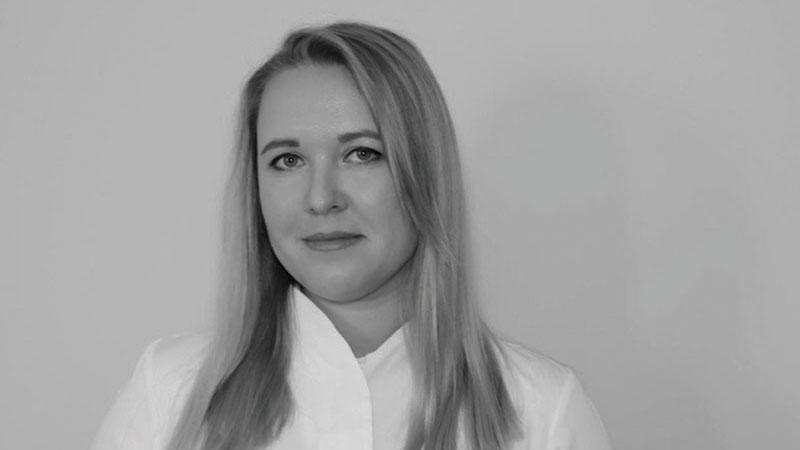 'Most of the hospitals where I'm working have their own system of heating – they are making their own electricity from solar panels. There have, however, been several occasions where there have been issues with power that have led to operations having to be delayed.'
Despite the intense pressures posed by power shortages, Dr Martsenkovskyi says most hospitals have managed to remain open and operational, a fact he views as all the more impressive considering the massive effect the war has had on Ukraine's medical workforce.
Similar to Dr Martsenkovskyi, neurologist and medical director Natalia Zhhilova has remained living and working in Kyiv throughout the invasion.
You will see children going from house to house singing Christmas songs

Dr Zhhilova
As with the city's hospitals, Dr Zhhilova's practice has so far been able to contend with power cuts thanks to its petrol generator, while shortages of medical supplies are generally not as acute as they were in the initial months of the war.
She says Christmas Day this year is likely to be a challenging one for Ukrainians, but one that people will still be determined to observe and celebrate as best they can. 'It will be a very hard day because a lot of people will be separated and a lot of people won't see each other,' explains Dr Zhhilova.
'A lot of people have left Ukraine because of the war and a lot of other people are still trapped in occupied territory. 'I think it will be a terrible winter. But for me and for my friends and family, we are ready for this. We just want to win [this war].'
Traditions upheld
With Christmas traditionally a time for reflecting on the things which matter most, Dr Martsenkovskyi says thousands of people throughout his country would want to send a message of determination but also of immense gratitude to the rest of the world for the solidarity and support shown to Ukraine.
He adds that, while the uncertainty wrought by the war is forcing most Ukrainians to adopt a 'day-by-day' approach to life, he remains hopeful his workplace will still be able to observe Christmas to some extent, something he feels is particularly important for young patients such as his.
'In the hospital, we have psychological and social services that usually organise celebrations at Christmas,' Dr Martsenkovskyi explains.
'There is always something like a concert organised by volunteers and staff and there is also the children's choir in the hospital.
'In big cities Christmas traditions are less popular but in small cities and villages you will see children going from house to house and singing Christmas songs and I think the war will have no effect on this tradition.'