Like some lesser-known law of physics, it's often the case that for every appalling and unprovoked action, there is a corresponding positive and humanitarian reaction.
And so it is with the doctors in and outside of Ukraine who are providing urgent humanitarian support in the face of the Russian invasion.
Consultant child and adolescent psychiatrist Dennis Ougrin (pictured above) is one of many Ukrainian doctors living and working in the UK who have sprung into action. He set up a JustGiving page for medical equipment, which raised almost £60,000 in its first few days.
There is so much support for Ukraine in the UK and other countries

Dr Ougrin
After procuring a mobile ultrasound and other basic medical supplies such as gloves and bandages, Dr Ougrin and his wife set off on 26 February, travelling by car from the UK to the Polish border to hand over the lifesaving provisions.
'We were hoping that the Ukrainian community in the UK could maybe raise £10,000, but we were overwhelmed by the support we received,' says Dr Ougrin who is also a member of the Ukrainian Medical Association of the UK.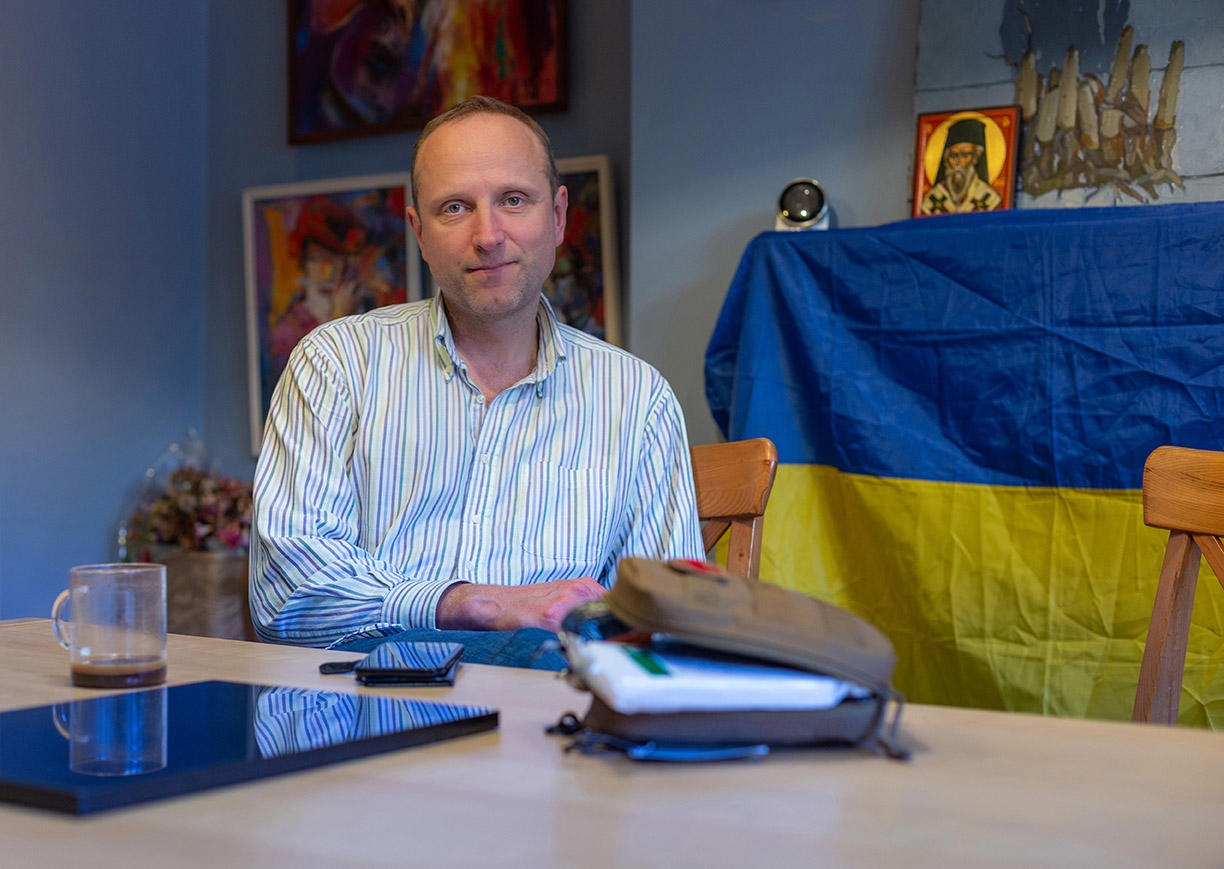 'We probably will do this [journey] on Thursday, again. We are hoping, because there is so much support for Ukraine in the UK and other countries, that perhaps we could move from driving our little car to something a lot more substantial.
'First-aid kits are particularly important. I speak with the deputy health secretary of Ukraine every day, so I know what the needs are on the ground. He told me yesterday that the Army has a good supply of first-aid kits, but it's the Territorial Army which is called the Territorial Defence in Ukraine that doesn't have enough, nowhere near enough in fact.'
Desperately needed supplies
Dr Ougrin says much of the medical supplies provided by him and his wife were likely destined for a hospital in Dnipro in the east of Ukraine where much of the heaviest fighting has so far occurred.
He acknowledges, however, that medical supplies were likely to soon be in high demand all over Ukraine. 'I'm in touch every day with a colleague of mine,' says Dr Ougrin.
'He went to the same medical school as me and is based in the city of Rivne and I know exactly what equipment needs he has got. The logistics are tricky, but I hope we can organise something for him as well.'
When handing over their medical supplies, Dr Ougrin and his wife were also able to rescue her sister-in-law and two children from Ukraine and drive them to safety in Rzeszów, Poland.
There will be a strong fight for as long as is required

Dr Ougrin
The rest of Dr Ougrin's family remain in Lviv in the west of Ukraine.
'It [Lviv] has not been terribly affected by the war just yet, but I think Putin is crazy and sadistic enough to keep going and target every single city in Ukraine,' he says.
'It's only a matter of time before Lviv is affected too, which is why I think it's important for people, especially children, to leave.'
There's a remarkable unity

Dr Ougrin
Despite the desperate situation in his home country, Dr Ougrin says he believes the invasion has led to a tremendous unity and resolve among the people of Ukraine.
He also adds that, while he feels it was a mistake by western countries to rule out intervening militarily, he and other Ukrainians are immensely grateful for the solidarity and support that has been shown by the international community.
'I think there's a remarkable unity and support that people offer each other, I've never come across anybody who has got a defeatist view and there'll be a strong fight for as long as is required,' he says.
'I have to say that the source of support that we are getting from western countries is also unparalleled. We are getting a lot of assistance, something that I am personally grateful for and something that I think has stiffened our resistance substantially and increased our resolve.'
Ingenuity and mental strength
Dwindling medical supplies and equipment within Ukraine is a source of growing concern, with the World Health Organization recently highlighting that the country's health service was dangerously close to running out of oxygen.
Of further concern is the threat being posed to health professionals, with organisations such as the BMA and the WHO condemning Russia's invasion and warning that the medical neutrality of doctors and their colleagues must be respected.
Rheumatologist Iryna Nayshtetik is one of thousands of healthcare professionals attempting to use her skills amid the ever-growing danger and uncertainty in her home country.
We have a willingness to defend our Ukrainian nation and we will do our best

Dr Nayshtetik
She, along with other doctors and nurses, is in the process of establishing an emergency medical centre in their village located on the outskirts of Kyiv, although she admits they have limited access to medical equipment.
'In the case of invasion by the Russian Army, we are trying to prepare; we are making different medications or preparations and trying to communicate with other healthcare professionals and other doctors who are near here,' explains Dr Nayshtetik.
'In our emergency place, which we are making right now, we only have access to an ECG, but we have our hands, we have our minds, and we have a willingness to defend our Ukrainian nation and we will do our best.'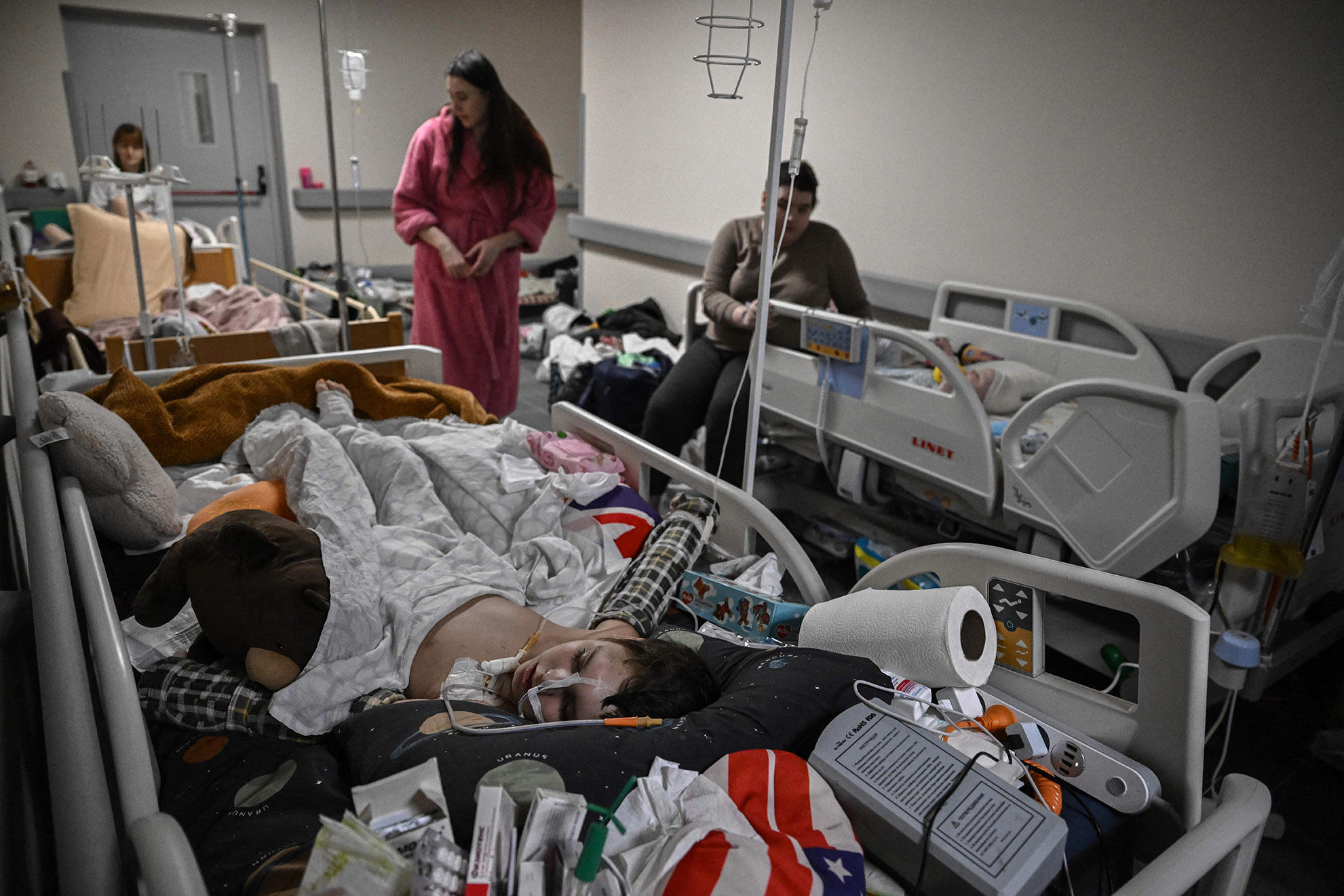 While her community remains unoccupied, Dr Nayshtetik along with those around her has already had to seek shelter in the village's bunker. With Russian forces thought to be just 50km away from her location at the time of speaking to The Doctor in early March, Dr Nayshtetik explains how her husband had already been mobilised as part of a Territorial Defence unit in readiness for any possible attack.
'We are very close to each other, closer than in 2014. The whole world is Ukraine right now,' says Dr Nayshtetik. 'I think we are very strong right now, psychologically very strong, and we are willing to defend our Ukraine and we believe in our victory.'
In light of the unfolding humanitarian crisis in Ukraine, the BMA has committed £25,000 through its BMA Giving appeal, with funds to support the work of the British Red Cross and Ukraine Crisis Appeal. The association has also pledged to provide free and confidential support to anyone affected by the events in Ukraine through its 24/7 counselling and peer support services.
Pledge of solidarity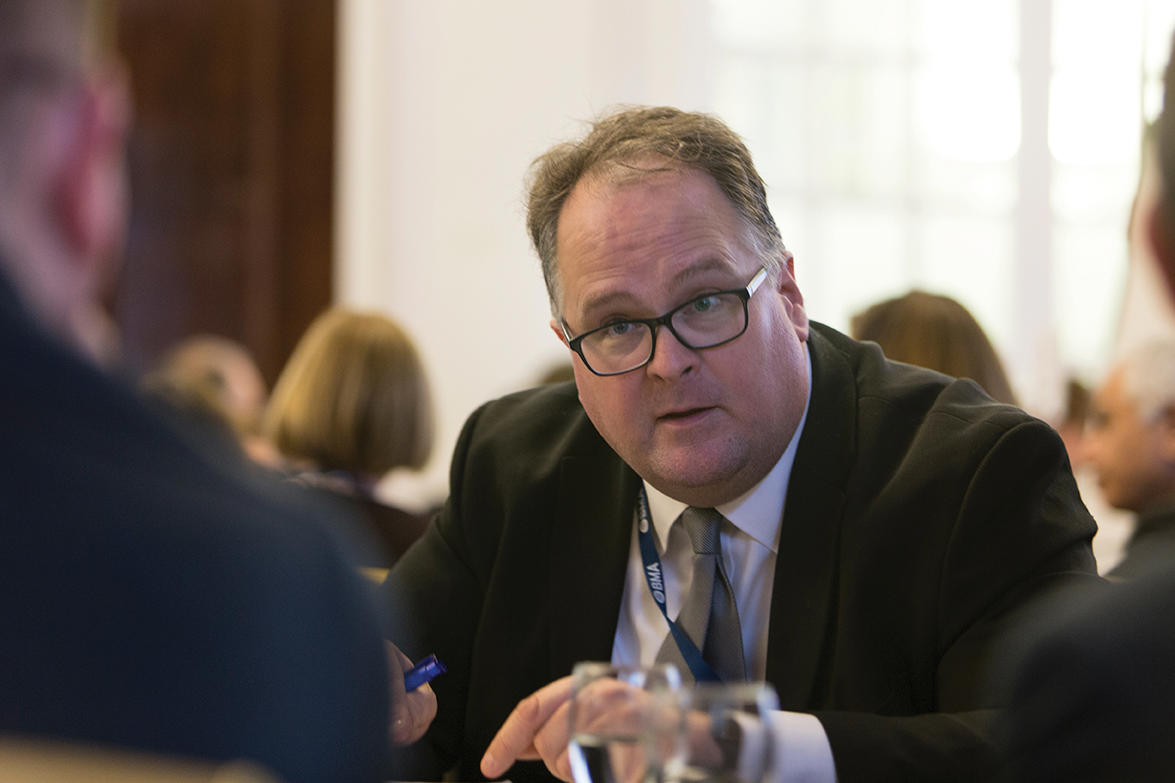 BMA deputy council chair David Wrigley says the association stands in solidarity with the Ukrainian medical profession and people.
'It is heart-breaking and difficult to comprehend the harrowing situation unfolding in Ukraine, with reports of Russian Government hostility towards both Ukrainian military and civilians.
'The principle of medical neutrality is fundamental to international humanitarian law and must be respected. The BMA is calling on the Russian Government to acknowledge the role that doctors and the wider health service plays within Ukraine, and to stand by the moral obligation to ensure that the medical workforce can freely continue to care for patients, and save lives, without threat of violence or interruption.
'We express explicit solidarity with the people of Ukraine and appeal for an end to the invasion and attacks. As we closely monitor the situation, we would also urge the UK Government to offer necessary humanitarian aid and support to those fleeing the conflict.'