Negotiations between the BMA staff, associate specialist and specialty doctors committee, the Departments of Health and NHS Employers through the joint negotiating committee for SAS doctors have seen deadlines for transferring from existing SAS contracts to the 2021 specialty doctor contract abolished in England and Northern Ireland. 
The decision means that those doctors who had missed the previous transfer deadline of 30 September last year, will no longer need to rely on gaining the agreement of their employer when seeking to change their employment terms. 
Speaking at the annual SAS conference at BMA House on 24 May, SASC acting chair Ujjwala Mohite (pictured above) said that, while almost 2,500 specialty doctors had switched to the new contract and almost 280 new specialist posts had been created, many doctors had been unable or unwilling to transfer ahead of the original deadline. 
She told the conference that the decision would give doctors the flexibility to switch their contracts once they feel doing so would be most financially beneficial to them. 
Switch disincentivised
She said: 'While many trusts and health boards took the reasonable step of extending their deadline for applying to switch to one of the new contracts, other employers were sadly not as enlightened in their approach. 
'Furthermore, last year's announcement by the Government that a 3 per cent pay uplift would only be applied to SAS doctors on closed contracts served to disincentivise switching to the new contracts, with many doctors understandably of the view that it made more financial sense to remain on their existing terms. 
'[Therefore] we continued to lobby the Government to let doctors move flexibly to the new contract outside the 30 September 2021 deadline, and they have now agreed to let specialty doctors move when they think it is beneficial for them to do so.' 
She added: 'SASC will continue to closely monitor the implementation of the new contracts to ensure that these processes take place smoothly and efficiently, and to establish accurately how many doctors are upgrading to these terms.' 
Career prospects
Unveiled last year following extensive negotiation between SASC, the Departments of Health and NHS Employers, the new specialty doctor and specialist doctor grades saw a new contractual offering given to SAS doctors for the first time in more than a decade.  
Incorporating flatter pay scales and an array of workplace rights and benefits, the new contracts were heralded as a vital step towards improving the careers and recognition of SAS doctors throughout England, Northern Ireland and Wales. 
In 2021, the Government awarded a 3 per cent pay uplift to those SAS doctors on the 2008 contract while only awarding two per cent to those on or transferring to the 2021 terms. 
This, along with the fact that pay for those transferring to the new terms was based on their salary on 31 March 2021, meaning that many employers sought to 'claw back' overpayments resulting from the backdated uplift, meant that many SAS doctors opted not to switch to the new contracts. In Wales, agreements not to claw back overpayments and to provide pay continuity mitigated this issues. 
Wales in flux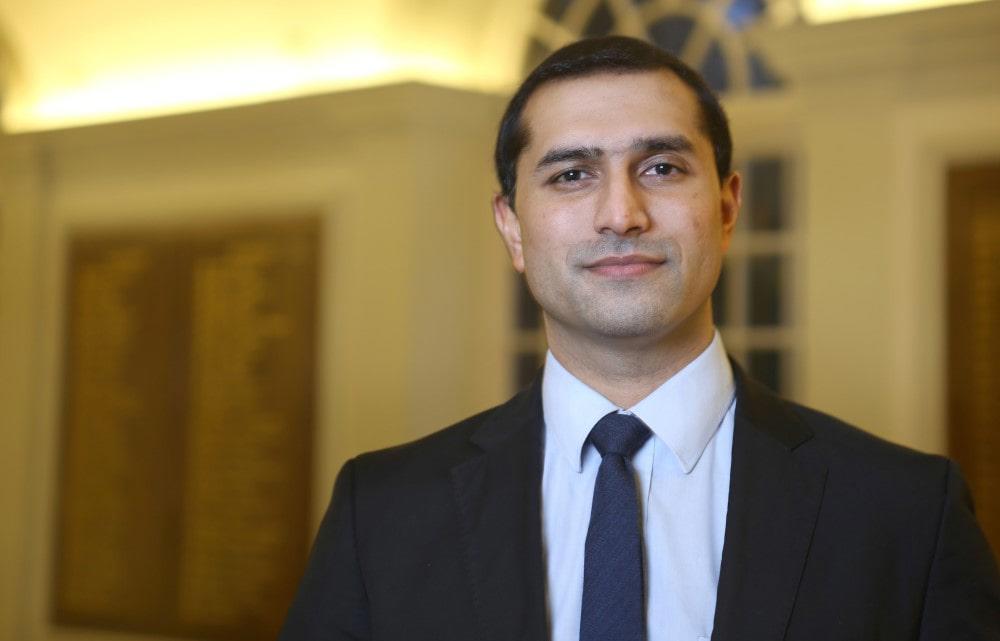 With an agreement having been reached for SAS doctors in England and Northern Ireland, efforts remain ongoing towards extending transfer rights to the new contracts for SAS doctors in Wales. 
This year's SAS conference saw members debate and vote on an array of issues concerning education and development, pay and contracts and working in the post-pandemic era.  
Amit Kochhar, SASC UK deputy chair for negotiations, led a workshop on how to become a specialist and BMA pensions committee chair Vish Sharma oversaw a workshop on pensions for SAS doctors.
Guest speakers included Professor Geeta Menon and Professor Dame Clare Gerada.