As you can imagine the past few years have been exhausting but engaging for a public health professional, with COVID-19 still ongoing and a monkeypox outbreak now taking place.
The effects of the pandemic have been devastating for many, but it has also put public health into the limelight, in particular health inequalities.
While in recent years my job has been spent away from hospitals, I spent time as a medical student and foundation doctor in various healthcare settings observing the way in which NHS staff and patients interacted with one another.
Being gay meant my experiences were often different from some of my colleagues; for example I would and still feel the need to have to 'come out' about my sexuality when asked about my personal life, to both patients and colleagues.


Inequalities persist
Sadly, the healthcare environment reflects wider society, where homophobic attitudes and prejudice still exist.
A finding which was reflected in the 2016 BMA survey in partnership with GLADD, of LGBTQ+ doctors across the UK, which found:
more than 70% of respondents said they had endured one or more types of harassment or abuse in the last two years related to their sexuality
12% said they had experienced at least one form of harassment or abuse at their place of work or study, including psychological or emotional abuse, verbal attacks, threats of violence and abuse on social media
12% felt they had suffered some form of discrimination in their employment or studies because of being lesbian, gay or bisexual.
I am incredibly proud of who I am, and I feel a sense of duty to draw attention to the LGBTQ+ community and the issues we continually face. In particular, the health inequalities we face, notably in life expectancy and mental health.
From my personal and professional experiences, I think the healthcare sector could do a great deal more to understand issues related to sexuality and gender identity, and provide better quality care for LGBTQ+ patients, improving their outcomes.
This has been particularly salient in my work, where I've been engaging with the monkeypox outbreak in health protection, an issue disproportionately affecting men who have sex with men, and which is generating stigma already.
Staff often fear that speaking out or raising concerns will compromise their career prospects
Support needed in Wales
At minimum, harassment experienced by LGBTQ+ staff and patients needs to be treated with the same zero-tolerance approach used to condemn any other kind of behaviour based on prejudice. It's devastating to think this is still the case in 2022 and urgently needs to be addressed.
Many cases of harassment motivated by homophobia go largely unreported and unpunished in the NHS:
Only a quarter of those feeling they had suffered harassment/abuse reported it to someone senior
Only a fifth of those feeling discriminated against attempted to take the matter further to try to get it resolved.
(Results from the BMA's 2016 LGBTQ survey in partnership with GLADD.)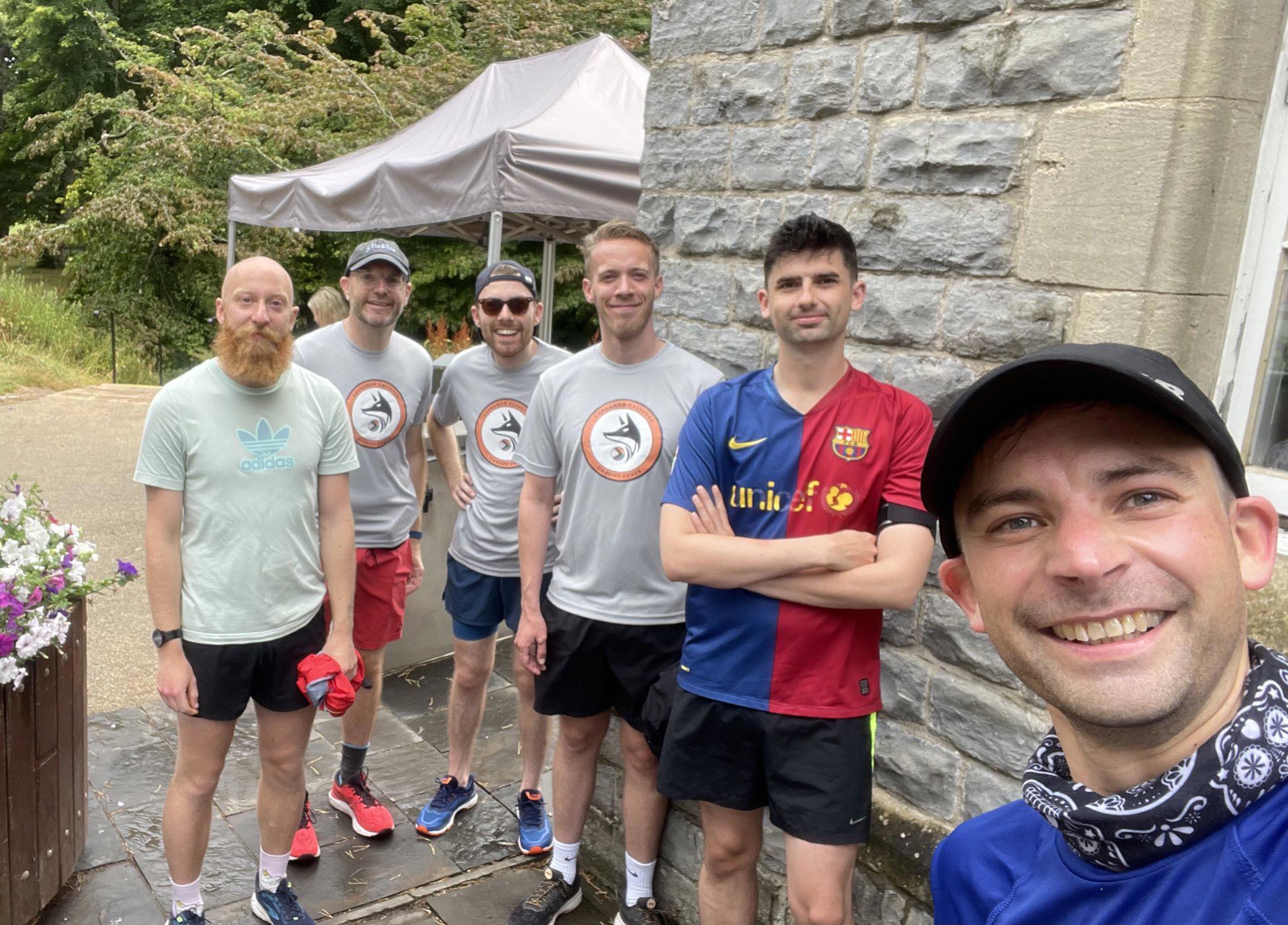 This is another reason why we also need to see more support in place for healthcare staff in Wales to speak out and raise concerns.
With both Scotland and England already having introduced whistleblowing officers and freedom to speak up guardians respectively, this leaves Welsh healthcare staff isolated without similar independent support.
Despite some legislation already being in place, staff in Wales often fear that speaking out or raising concerns will compromise their career prospects or expose them to aggressive behaviours from more senior staff.
It's our hope that this added protection would provide a healthier culture of staff being able to report harassment without fear that it may impact their professional career. The Welsh Government recently published a high-level LGBT+ action plan and BMA Cymru looks forward to working with them on the health-related aspects of this.
This year I'll be celebrating Pride Cymru in Cardiff with friends and family, including my running colleagues in Cardiff's first LGBTQ+ running club, the Cardiff Foxes.
Daniel Jones is a public health registrar in Wales