COVID-19 cases in India have risen relentlessly to more than six million as a parallel 'info-demic' of misinformation spread like wildfire, turning many against the healthcare workers risking their lives.
So how are its doctors coping with the mammoth task of caring for millions and the public violence?
Ravindra Wankhedkar, a surgeon and former president of the IMA (Indian Medical Association), speaks of 'very real fear' among its members. At least 382 doctors have died from COVID-19, according to the IMA.
'Even our younger doctors who form the backbone of our health service are dying,' says Prof Wankhedkar, who works, in Maharashtra, the hardest-hit province in this nation of vast inequalities.
India had been 'highly unprepared' for the pandemic, he adds. 'We've had chronic neglect of our public health system since independence in 1947.' State expenditure on healthcare is barely above 1 per cent of GDP.
Its health service is largely privatised and moving towards an insurance-based system. 'Such systems are not geared up to deal with pandemics and health crisis,' Prof Wankhedkar says. It entered the pandemic with just six laboratories to do PCR tests and had bought most of its PPE (personal protective equipment) from abroad, he adds.
Powers of arrest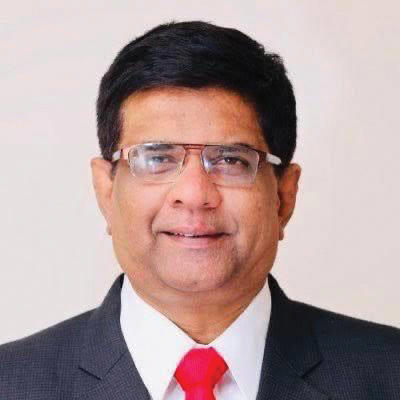 The Indian Government took several steps to help healthcare services gear up, including a night-time curfew in March, before cases ascended. It invoked the colonial-era Epidemic Diseases Act of 1897, giving it great powers to arrest and punish citizens and even suspend doctors' medical licences. Despite much resistance, these powers were used to acquire bed capacity in private hospitals – up to 80 per cent of it in some provinces.
Testing labs were massively expanded as its textile industry turned to PPE.
An early surge in cases in India was driven by mass movement of millions of migrant workers from industrial towns and financial hubs. Many walked thousands of miles on foot with no access to food or water, spreading the virus in their wake.
It took two months before special public buses and trains began taking them home. Their arrival sparked another surge.
'COVID-19 has really shown up the social inequalities in India,' says Prof Wankhedkar. 'At the same time as our migrant workers were dying of hunger, there were people buying their own ventilators.'
Doctors attacked
A huge challenge in India has been the social stigma of COVID-19.
'Doctors, nurses and paramedics have been asked to leave their homes if they want to work in hospitals,' says Prof Wankhedkar. They've been beaten, their families refused cremations. Hospitals have been vandalised. After lobbying from the IMA, violence against healthcare workers is now a crime.
This stigma was fuelled by a bombardment of misinformation early on, spread rapidly through social media, such as WhatsApp, which counts more than 200 million users in India.
Crucially, this left many communities without the support of volunteers. It's something remote areas rely on in times of crisis such as earthquakes or floods, Prof Wankhedkar says – the flexibility to improvise with limited local resources.
'Government can't reach everywhere, so we need active community participation,' he adds. 'The fear and stigma totally took that away.'