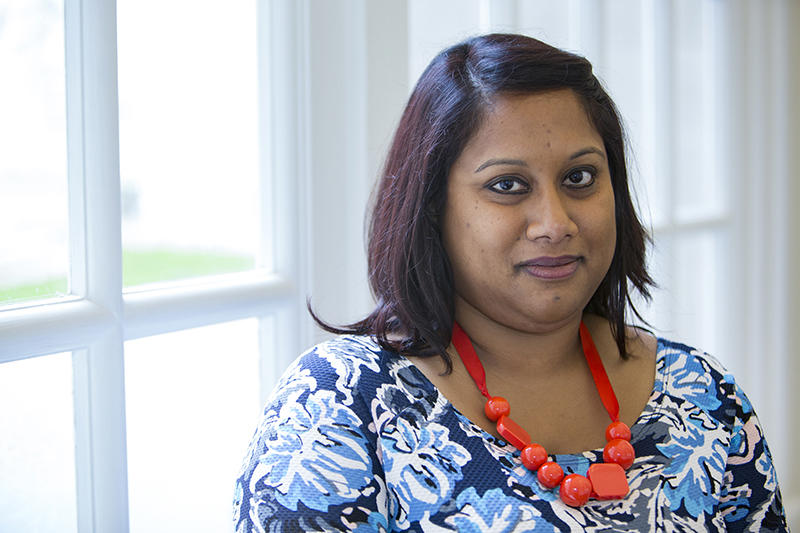 This year, more than 300 submissions were made across 15 different categories and reviewed by awards judging panels that included the BMA's chief officers and Kitty Mohan (pictured), chair of the BMA international committee.
Public health category entry Handbook of Refugee Health received the highest accolade as the overall winner for this year's awards. With a multidisciplined authorship comprised of public health practitioners, healthcare workers, humanitarians, and many others, the book is a comprehensive resource designed to support the medical profession and policy advisers alike in delivering accessible, safe and effective care to forcibly displaced migrants.
Watch a presentation on a Handbook of Refugee Health
The Handbook of Refugee Health is an extremely timely and invaluable resource for healthcare workers who look after refugees and migrants in humanitarian settings and daily clinical practice.
According to the most recent UNHCR global estimates, the number of forcibly displaced people has exceeded 100 million for the first time on record, yet the number of people seeking refuge is set to increase because of violent conflicts, persecution, humanitarian and climate-related disasters.  
Since increasing global migration has consequences on healthcare delivery, concerted action must be taken on a local, national and global level to ensure access of refugees and migrants to preventive and curative health.
Indeed, there is a responsibility on national governments and institutions to deliver on their commitment to realise the 2030 sustainable development goals and ensure that 'no one is left behind'.
The handbook is a sobering reminder that health is a human right for all and without radically reorientating health systems to respond to a world in motion, we will fall short of meeting the health needs of displaced populations.
Opportunely, the book provides healthcare workers and policy makers with a framework and the know-how to identify and sensitively approach migrant health needs, from service mapping and making initial interventions to providing healthcare and support, while simultaneously recognising the need for self-care and development of frontline workers.
BMA work in this area
The BMA firmly believes everyone has the right to the highest attainable standard of health and has long advocated for an inclusive and compassionate healthcare system that advances migrant health.
In the face of toxic, anti-immigrant policies and rhetoric that surround migrants' rights today, we commend the health professionals, humanitarians and policy makers who work tirelessly to promote universal health coverage and improve migrant health globally. 
The BMA recognises the detrimental effect of the Government's 'hostile environment' policies for people with no official immigration status and has actively lobbied for the abolition of the NHS charging system which we believe has deterred and delayed vulnerable groups from accessing the healthcare they need, while diverting vital NHS staff time away from patient care.
We have also produced a toolkit for doctors who may be uncertain about the specific health needs and different types of care available to patients who are refugees and asylum seekers in the UK. It supports a holistic and person-centred approach and provides information on entitlements to NHS care for migrants and the unique health challenges faced by refugees and asylum seekers, including common barriers to accessing care and ways to address them, as well as links to useful resources, organisations and tools.
See the full list of 2022 BMA Medical Book Award winners