'There's a long way to go but I think this is a better starting point than some of the others.'
Birmingham GP Gavin Ralston has – like so many colleagues across the profession – seen NHS reshuffles and reforms too numerous to count.
Whether it is primary care trusts, strategic health authorities, or CCGs (clinical commissioning groups), the health service has been expecting and preparing for reforms, going through the uncertainty and confusion of sweeping change, or getting used to new systems and structures for what seems like much of the last three decades.
But there is always hope that the next reorganisation might be the one that sticks – the one that is given the time to solve the issues that obstruct doctors daily and get in the way of integrated patient pathways.
Nobody has been able to break the siloes because everyone is protective of resources

Dr Eggitt
Dr Ralston, chair of Birmingham local medical committee, says: 'It's an awful lot of work away, but it is that starting point. The purchaser-provider split was always difficult, CCGs didn't always have power to influence things and the system became very bureaucratic and difficult. Hopefully this is a better ethos and might be more likely to be successful.'
At the heart of these latest proposals for NHS reform in England are the removal of competition from the NHS – and the accompanying wasted time and resource managing the internal market – and a mandated move toward integration and collaboration.
Ultimately, the white paper seems to be a final acceptance that the 2012 Health and Social Care Act was not, and is not, fit for purpose.
These are moves that many doctors will welcome.
Pooling resources
Doncaster GP and LMC chief executive Dean Eggitt says: 'We are siloed and nobody has been able to break those siloes because everyone is protective of pots and resources. No matter what system we have had everyone has been protective and that means patient pathways haven't changed.
'The white paper gives us a genuine opportunity to do that – to force us to come together to ease the patient pathway. We pool resources for the good of patients.'
BMA consultants committee chair Rob Harwood is hoping for 'early wins' from these processes – and identifies improved interoperability between general practice and secondary care as priorities, hoping to see consultants being able to order investigations and drugs from inside the hospital to be delivered outside the hospital, without arguments about who pays the bill.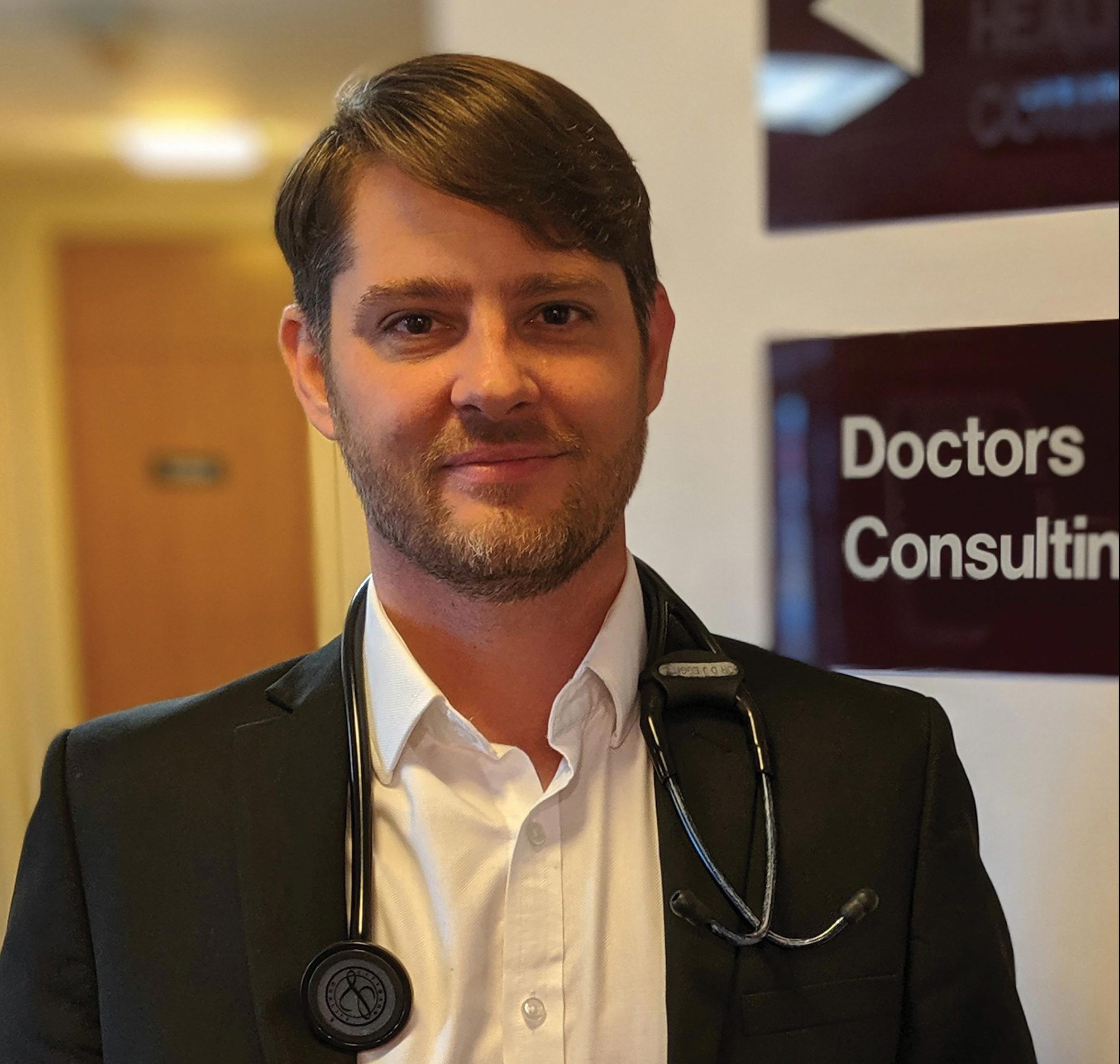 The Government's proposals include establishing ICSs (integrated care systems) in statute and transferring the commissioning duties of CCGs to them.
The proposals require an ICS board and an ICS health and care partnership board to be set up and enable the setting up of joint committees between NHS bodies and providers.
The white paper proposes to repeal section 75 of the Health and Social Care Act 2012, which means NHS commissioners will no longer be compelled to put services out to competitive tender and places a new 'duty to collaborate' on all NHS bodies.
It is a project that Greater Manchester's health and social care partnership primary care lead Tracey Vell describes to The Doctor as 'radically permissive'.
Private threat persists
BMA council chair Chaand Nagpaul, who has long campaigned for the repeal of the 2012 act, supports the white paper's proposal to end the waste and fragmentation in the NHS caused from being forced to put contracts out to competitive tender and the NHS even being sued in some instances when it attempted to keep services in-house.
However, he remains concerned that this could also result in contracts placed with the private sector without scrutiny, saying: 'We want the existing arrangements to be replaced with a coordinated system where the NHS becomes the preferred provider. We want the NHS to be a state-owned, state-run health service and our concerns are that the white paper, while it addresses our wish to end competitive tendering, leaves open the door for direct procurement from the independent or private sector without regard to the need for the NHS to be supported and funded properly and which could be undermined.'
There are other outstanding worries, too. Foundation trusts have 'insular' institutional powers – and the BMA has lobbied NHS England to alter their financial responsibilities to allow for a genuinely and legally collaborative approach across each system.
We want the NHS to be a state-owned, state-run health service

Dr Nagpaul
The GP contractor model still needs protecting, particularly if doctors are to be recruited and retained.
There are also outstanding concerns about the lack of focus on social care, the fortunes of which cannot be extricated from those of the health service.
And, above all else, as is often the case following a decade of austerity, funding could well undermine these plans – particularly with a mountainous backlog of work after the COVID-19 pandemic.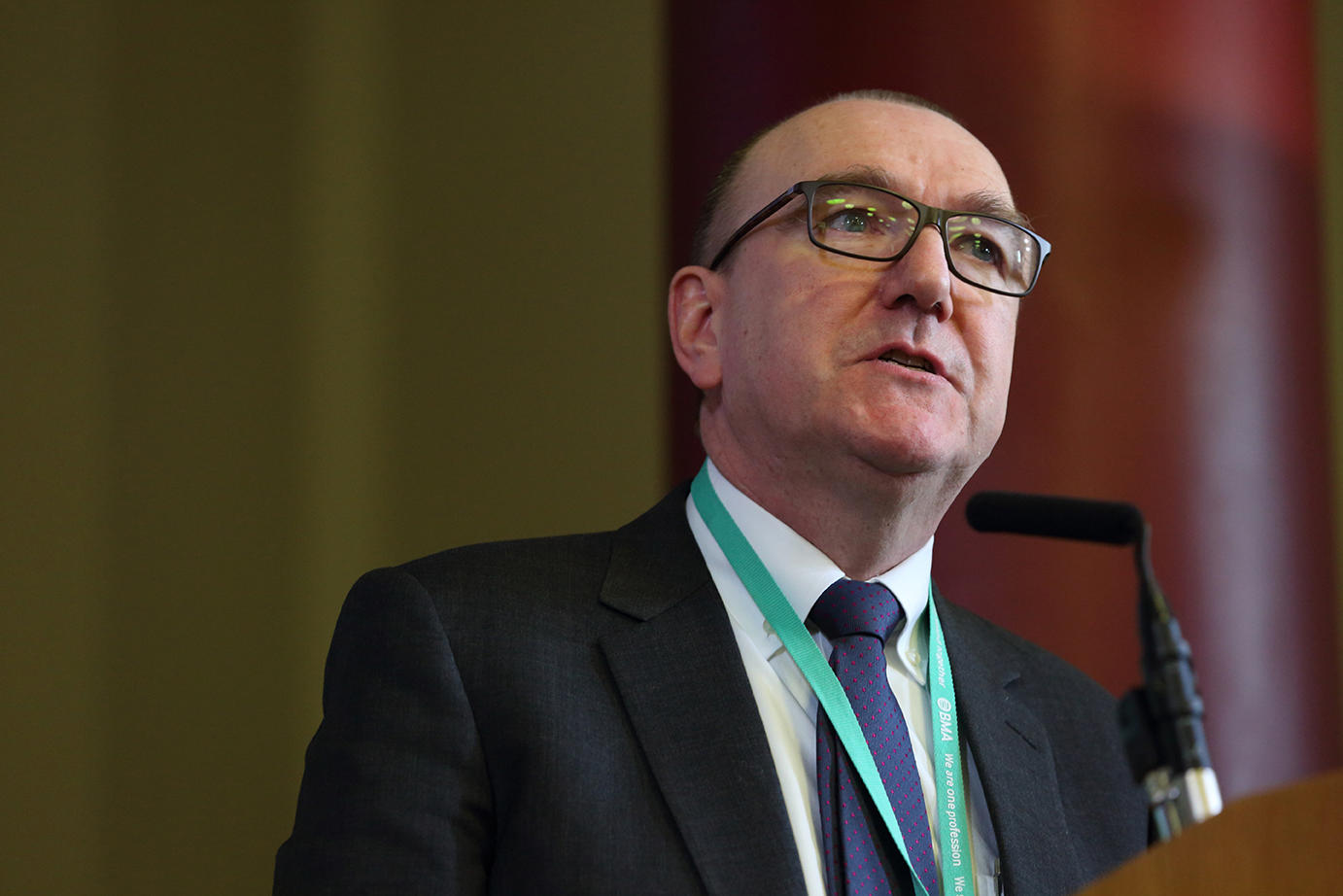 The role of the private sector also remains a significant concern.
Dr Harwood says: 'The biggest threat to hospital secondary care would have to be around external providers. I fear we will not budget enough overall, will buy in additional capacity and then won't have enough to invest in the capacity we need in secondary care overall. We then may have wasted the funding we could have used to develop long-term solutions.'
Uneven change
Away from the immediate concerns – what is the picture, and the view from doctors, around the country?
Some areas will be ahead of others in this process. Research by The Doctor reveals differences in how STP (sustainability and transformation partnership) or ICS process have been carried out across the country.
In some areas, such as Greater Manchester, Sussex, Norfolk and Bristol, North Somerset and South Gloucestershire, programme delivery teams with up to 139 staff roles, have been created to drive the process so far.
And in other areas the work on this integration process, which has been ongoing since STPs were first announced in 2015, no jobs have been created and staff from existing organisations have taken on responsibilities for drawing up plans and creating new structures and pathways.
The research also found that some parts of the country – including Sussex, South Yorkshire and Bassetlaw, Somerset and Norfolk and Waveney, had spent millions of pounds on private consultancy firms – seemingly in a race to position themselves as the most 'integration-ready' local health systems. 
Dr Eggitt – who works in the South Yorkshire and Bassetlaw footprint – says: 'I know the approach is… first to the post wins. There has been a race and a rush to establish the ICS and to establish it as successful. I think the spend on consultancy is a speculative spend to try and win that race. The knowledge is if you win that race you will be invested in.'
Care variation
Some areas have been building these relationships for years and have had a head start as a result. Retired GP Jane Lothian – medical secretary for Northumberland LMC – says: 'Our local trust is headed by Sir Jim Mackey (former head of NHS Improvement) and for at least 20 years they have had an active policy of involving primary care. There are lots of joint forums where we all meet professionally and politically and we also work closely with our CCG as well.'
Aside from other questions about use of precious resource, the research raises questions about the variation in working environments and systems around the country for doctors – and potential postcode lotteries for patients if areas are less well developed than others.
The biggest threat to hospital secondary care would have to be around external providers

Dr Harwood
Also included in the proposals are the formal merger of NHS England and NHS Improvement, increasing the health secretary's abilities to direct NHS England and NHS Improvement, intervene in reconfiguration disputes and amend or abolish arm's length bodies. The health secretary will also be required to publish a report each Parliament on workforce planning. 
And the reforms include the establishment of the Health Service Safety Investigations Body in statute, which will be tasked with encouraging the spread of a 'culture of learning' in the NHS and raise the possibility of the extension of professional regulation to NHS managers and senior leaders.
Dr Nagpaul says: 'There needs to be a balance. The BMA has always felt the secretary of state should be accountable for the NHS – to ensure it provides comprehensive, equitable services with the resources it needs for safe and high-quality care. However, what we do not approve of is politically motivated policies and we believe that the interests of the patients need to be protected from political whim.'
Arguably the most important point of all is that if these reforms are to be successful, clinical engagement, consultation and involvement will be crucial. There is a long way to go, with some doctors being given ad hoc roles without the necessary time or resources to carry out the work.
Representation fears
In addition, Dr Nagpaul says it is vital LMCs, local negotiating committees and public health are properly represented on ICSs, so they do not become talking shops, remote from local realities.
Greater Manchester's health and social care partnership – already years down the slow road to integration – might provide something of a blueprint for clinical engagement, at least as far as GPs are concerned.
Dr Vell tells The Doctor she is part of a primary care board and a general practice board which feed into the ICS's top level of leadership – and voices with clinical expertise as well as professional and management expertise are heard through forums with representatives from primary care.
One of the things CCGs did deliver in many areas was a strengthening of GP leadership

Dr Vautrey
In Liverpool, LMC secretary Rob Barnett says he has been met with a 'shrug of the shoulders' from ICS leaders when he has asked about what new structures will look like, but that current models for primary care representation are likely to mean one person has to be a voice for GPs, practice staff, nurses, pharmacists and optometrists among others. Without adequate representation, he questions how it will work.
In other areas the profession is split. Dr Eggitt says grassroots GPs feel there has been a 'severe lack of engagement' to date and many feel 'alienated', but that doctors who have worked with the new structures feel otherwise.
He says ICSs should look to create forums which can capture the views of GPs who aren't familiar faces in leadership positions or are newer to the profession.
Clinical leadership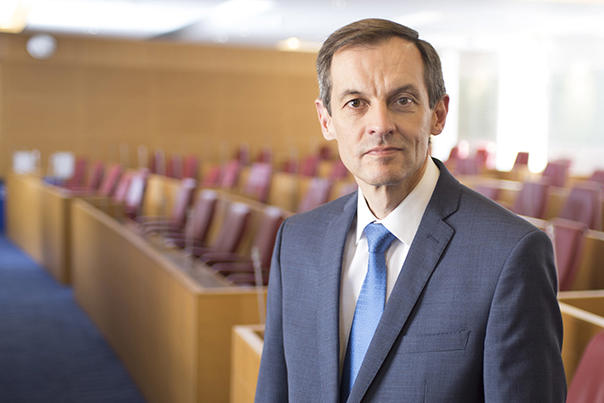 BMA GPs committee chair Richard Vautrey says clinical engagement – including that of LMCs – is of paramount importance and that as much work as possible should be done at a local level, with the ICS remaining for strategic decisions.
He says: 'The main concern is about clinical leadership both at a regional level at the ICS and probably more importantly at a local level at what people might term an integrated care provider.
'One of the things CCGs did deliver in many areas was a strengthening of GP leadership and involvement in the commissioning process. We need to ensure GPs and practice staff in local areas are empowered to take leadership roles working with colleagues in their local place to ensure decisions are made with them so they have a real input into patient pathways.'
Dr Vell advises ensuring clinical engagement in areas with more 'immature' relationships and systems: 'The white paper is allowing a voice for GP and a voice for secondary care – doctors need to know that and to engineer their space. If they don't have relationships now they need to get into those doors. Get trusted leaders through the door.'
The proposals put forward broad philosophies without the detail to explain how they become reality. This is a welcome direction of travel – a commitment to the sort of integration and collaboration that could solve so many of the problems faced by doctors in their daily work.
But, as things stand, the potentially undermining factors are many. The talk is positive and full of questions with some genuine concerns. But the reality is talk is cheap – there is much more work to do.