But the sharp rise in the use of these single-use plastics is not without consequence. Shocking statistics about the environmental effects of PPE (personal protective equipment) – and the growing momentum of the green lobby ahead of the COP26 climate summit in November – are prompting fresh calls for a greener NHS.
Doctors leaders used the BMA annual representative meeting this week to set out a wide-ranging green agenda, encompassing everything from recycling to public transport to fossil fuels. The effect of the climate crisis on human health and wellbeing was a constant refrain.
Medical students and junior doctors led the charge. Yorkshire junior doctor Lucy Brooks said: 'As doctors we have a professional responsibility to advocate for our patients and work to reduce the impact of climate change and the subsequent burden it places on our NHS. But the NHS is not just a victim of climate change: it is also a contributor.'
PPE pollution
Doctors voted to lobby the NHS, and its supply chain, to use single-use PPE only 'where there is a clear evidence basis for its efficacy' and support initiatives that work towards reusable and recyclable PPE and 'environmentally conscious treatment of waste'. The BMA has previously called on NHS England to reduce non-clinical single-use plastics.
They also strongly affirmed calls for health leaders and health teams to adopt and promote recycling. BMA medical students committee deputy chair (welfare) Marina Politis said: 'As a medical student, I'm trained to "do no harm", yet every day on placement I'm doing harm through the simple act of donning and doffing my PPE, mindlessly disposing of it into (…) bins that are not even sorted into recyclables versus non-recyclables.'
Electrification calls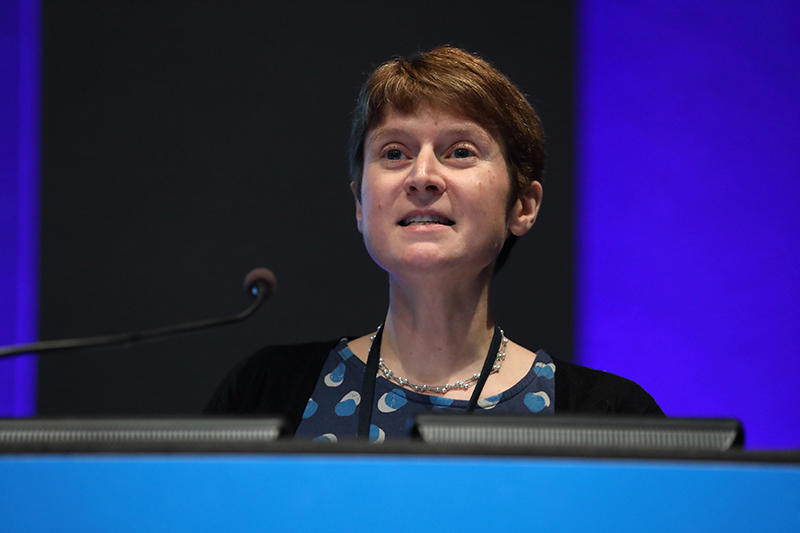 Cleveland GP Deborah White said: 'As a locum GP working across many practices over years, I cannot ever remember seeing recycling bins in clinical or other areas.' Where recycling did exist, she had heard, it tended to be the initiative of individuals.
Doctors also voted to campaign for the end of fossil-fuel use in the NHS. But the NHS, which accounts for about 5 per cent of all UK carbon emissions, needs support in this. The BMA has previously lobbied the Government to introduce a Clean Fleets Fund for trusts and health boards to facilitate the electrification of vehicles fleets.
The BMA's ARM in 2019 declared a climate emergency – and this week doctors voted to campaign for the UK to become zero carbon by 2030.
The poor pay
Agreeing with the urgency of the climate crisis, BMA Welsh council chair David Bailey nonetheless expressed concern that an accelerated push to zero carbon in just eight years would further marginalise the poorest in the UK, those least able to afford the switch to green energy.
Sheffield junior doctor Joanna May Sutton-Klein pushed back, stressing that 'it's the poorest people who are most affected by this crisis'.
'This motion calls for radical action, its demands will be expensive and disruptive,' she said, 'but this is nothing compared to the option of (…) not mitigating the already devastating effects of the climate crisis.'
Dr Brooks too warned against 'half-heartedness'. 'Ambitious targets help to drive change, and this is an emergency: let's treat it with some urgency. We need to use our platform as trusted professionals to advocate for principles of sustainability and justice to be embedded into healthcare and wider society.'
Doctors voted against a motion that the BMA should 'lobby relevant bodies for climate refugees to be welcomed unconditionally to the UK, and given equal access to public services without charge or excessive paperwork'. Dorset GP Laura-Jane Evans said the motion was probably 'unworkable' because the number of climate refugees could run into billions.