Climate change is today widely recognised by governments, health systems and medical professionals as a one of this century's biggest challenges to human health, with the BMA itself labelling climate change as a 'global health emergency'.
Much of the focus on the health implications of climate change has been given to the effect CO2 emissions and rising temperatures and sea levels will have on physical health.
A report by Imperial College London, however, has sought to highlight the existing data on the effect of environmental change on mental health, the reality of which, it claims, is frequently overlooked by governments and health planners.
For example, the report notes the evidence demonstrating a link between higher temperatures and an increase in suicide rates. It also observes that increases in temperature translate to a greater risk of hospitalisation for those diagnosed with bipolar disorder, schizophrenia and dementia.
Anxiety and depression
Detrimental effects on mental health can also be as a by-product of changes in climate, such as the stress that might result from the loss of a home to flooding or forced migration owing to drought.
Indeed, being concerned for the environment and ruminating on the possible consequences of climate change can itself contribute to people experiencing, and potentially seeking treatment for, anxiety and depression.
As well as the human cost, the economic burden of climate change on mental health has been estimated at totalling $2.5tn globally.
Indeed, the bushfires of 2019/20 saw the Australian government announce it would invest A$76m into counselling and mental health support for those affected.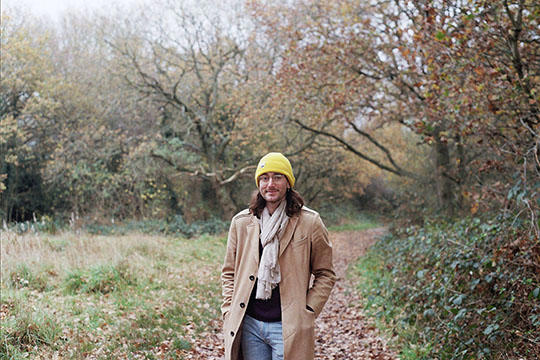 'The multiple pathways by which climate change impacts mental health is not completely straightforward,' warns the report's lead author Emma Lawrance.
'Climate change as a health emergency is becoming more and more broadly known and it is one of the levers for climate action when we understand the effect it will have on human health.
'[However] mental health in general has historically not received parity of esteem with physical health. We also see this difference in the attention and emphasis placed around climate change's impacts on physical versus mental health in [climate change] policy and the wider public discourse, even though they are so intricately linked.
'The paper is part of this step towards understanding, better quantifying and better accounting for these costs.'
Heat seems to be related to more psychiatric hospitalisations or an increased risk of suicide, and those links aren't necessarily well known

Dr Lawrence
A Mental Health Innovations Fellow at the Institute of Global Health Innovation based at Imperial College London, Dr Lawrance says that while many doctors now recognise the grave risks to physical health posed by climate change, this awareness and dialogue needed to be expanded to encompass mental health.
For example, while the risks to physical health by higher temperatures are likely to be well known to doctors and other healthcare professionals, the interaction between heat and mental health is perhaps not as well understood.
Indeed, the report notes that an increase in temperature by just one degree Celsius can correspond to a roughly one per cent rise in people taking their own lives.
'There are certain medications, including antipsychotics and some types of antidepressants, which for some people change their body's ability to regulate temperature,' Dr Lawrance warns.
'That heat seems to be related to more psychiatric hospitalisations or an increased risk of suicide, and those links aren't necessarily well known, from what we can tell, within the medical community.
'This means that first aid responders, community groups and emergency responders need to be equipped with that knowledge and the expertise to screen for these effects to know how to respond to them.'
There's a really big gap in [general] physical health outcomes for people with severe mental illness, and that definitely interacts with climate change

Dan Hadley
Sussex-based psychiatry fellow Dan Hadley says many of the report's findings chimed with his own experiences when reflecting on climate change's role in mental health.
Undertaking an academic post that is part clinical psychiatry and part teaching, he says that while climate's role in health was more acknowledged, he wants to see concrete steps taken in medical training to educate about its role in mental health.
'I think that climate change and health in general is becoming more recognised, but I think mental health is still an area where people don't make that connection,' he says. 'Having taken part in a teaching programme about climate change and mental health, I would say that for most of the people it was something that they hadn't really thought about before.
'There's a really big gap in [general] physical health outcomes for people with severe mental illness, and that definitely interacts with climate change. I worry that that gap is going to widen as we see more effects of climate change.'
Increased burden
Dr Hadley says more research and awareness of research is key to raising awareness of climate change and mental health among doctors, adding that making climate change and mental health a part of medical training programmes would also be critical in this.
He also believes that future workforce planning must start to reflect the likely increased burden in mental health posed by climate change, through increased recruitment of psychologists and having response plans in place.
Part of the challenge, Dr Lawrance says, is the absence of sufficient and effective research metrics for gauging climate change's effect on mental health, while the other is raising awareness and discussion amongst the medical profession.
She adds that by advocating for policies aimed at reducing carbon emissions such as improvements in housing and the protection of public green spaces, doctors could serve an important role in countering the effects of climate change on mental and physical health.
'All of us are grappling with this threat to our future and the collective future,' states Dr Lawrance.
'Understanding and accounting for climate change's effects on mental health, both the negative effect of inaction and the positive effect of action, is something I would strongly encourage the medical community to speak out on.' 
The story so far
System.NullReferenceException: Object reference not set to an instance of an object.
   at Umbraco.Cms.Core.Models.PublishedContent.PublishedContentType..ctor(IContentTypeComposition contentType, IPublishedContentTypeFactory factory)
   at Our.Umbraco.DocTypeGridEditor.Helpers.DocTypeGridEditorHelper.<>c__DisplayClass15_0.<GetContentTypesByAlias>b__0()
   at Umbraco.Extensions.AppCacheExtensions.<>c__DisplayClass5_0`1.<GetCacheItem>b__0()
   at Umbraco.Cms.Core.Cache.SafeLazy.<>c__DisplayClass1_0.<GetSafeLazy>b__0()
--- End of stack trace from previous location ---
   at Umbraco.Cms.Core.Cache.ObjectCacheAppCache.Get(String key, Func`1 factory, Nullable`1 timeout, Boolean isSliding, String[] dependentFiles)
   at Umbraco.Cms.Core.Cache.ObjectCacheAppCache.Get(String key, Func`1 factory)
   at Umbraco.Cms.Core.Cache.DeepCloneAppCache.Get(String key, Func`1 factory)
   at Umbraco.Extensions.AppCacheExtensions.GetCacheItem[T](IAppCache provider, String cacheKey, Func`1 getCacheItem)
   at Our.Umbraco.DocTypeGridEditor.Helpers.DocTypeGridEditorHelper.GetContentTypesByAlias(String contentTypeAlias)
   at Our.Umbraco.DocTypeGridEditor.Helpers.DocTypeGridEditorHelper.ConvertValue(String id, String contentTypeAlias, String dataJson)
   at Our.Umbraco.DocTypeGridEditor.Helpers.DocTypeGridEditorHelper.RenderDocTypeGridEditorItem(IViewComponentHelper helper, IHtmlHelper htmlHelper, Object model)
   at AspNetCoreGeneratedDocument.App_Plugins_DocTypeGridEditor_Render_DocTypeGridEditor.ExecuteAsync()
   at Microsoft.AspNetCore.Mvc.Razor.RazorView.RenderPageCoreAsync(IRazorPage page, ViewContext context)
   at Microsoft.AspNetCore.Mvc.Razor.RazorView.RenderPageAsync(IRazorPage page, ViewContext context, Boolean invokeViewStarts)
   at Microsoft.AspNetCore.Mvc.Razor.RazorView.RenderAsync(ViewContext context)
   at Microsoft.AspNetCore.Mvc.ViewFeatures.HtmlHelper.RenderPartialCoreAsync(String partialViewName, Object model, ViewDataDictionary viewData, TextWriter writer)
   at Microsoft.AspNetCore.Mvc.ViewFeatures.HtmlHelper.PartialAsync(String partialViewName, Object model, ViewDataDictionary viewData)
   at AspNetCore.Views_Partials_grid_editors_base.ExecuteAsync() in C:\home\site\wwwroot\Views\Partials\grid\editors\base.cshtml:line 11