Doctors are 'united' and 'stronger than ever', a rally heard, as consultants began 48 hours of industrial action over restoration of pay.
BMA consultants committee chair Vishal Sharma said the Government must resume talks over fixing consultants' pay and improving workplace conditions, as senior doctors took to picket lines across England on Thursday.
The walkout came after a ballot carried out in April this year saw 86 per cent of consultants endorse strike action, in response to 15 years of declining pay that has seen real-terms take-home wages shrink by 35 per cent.
Speaking at a packed rally held at BMA House in central London, Dr Sharma condemned the Government's below-inflation pay uplift of six per cent, adding that the pay review body responsible, the DDRB, was 'broken and rigged'.
He said that while consultants wanted to be caring for patients rather than be on picket lines, the profession had no choice but to tell ministers that 'enough is enough' and to take a stand.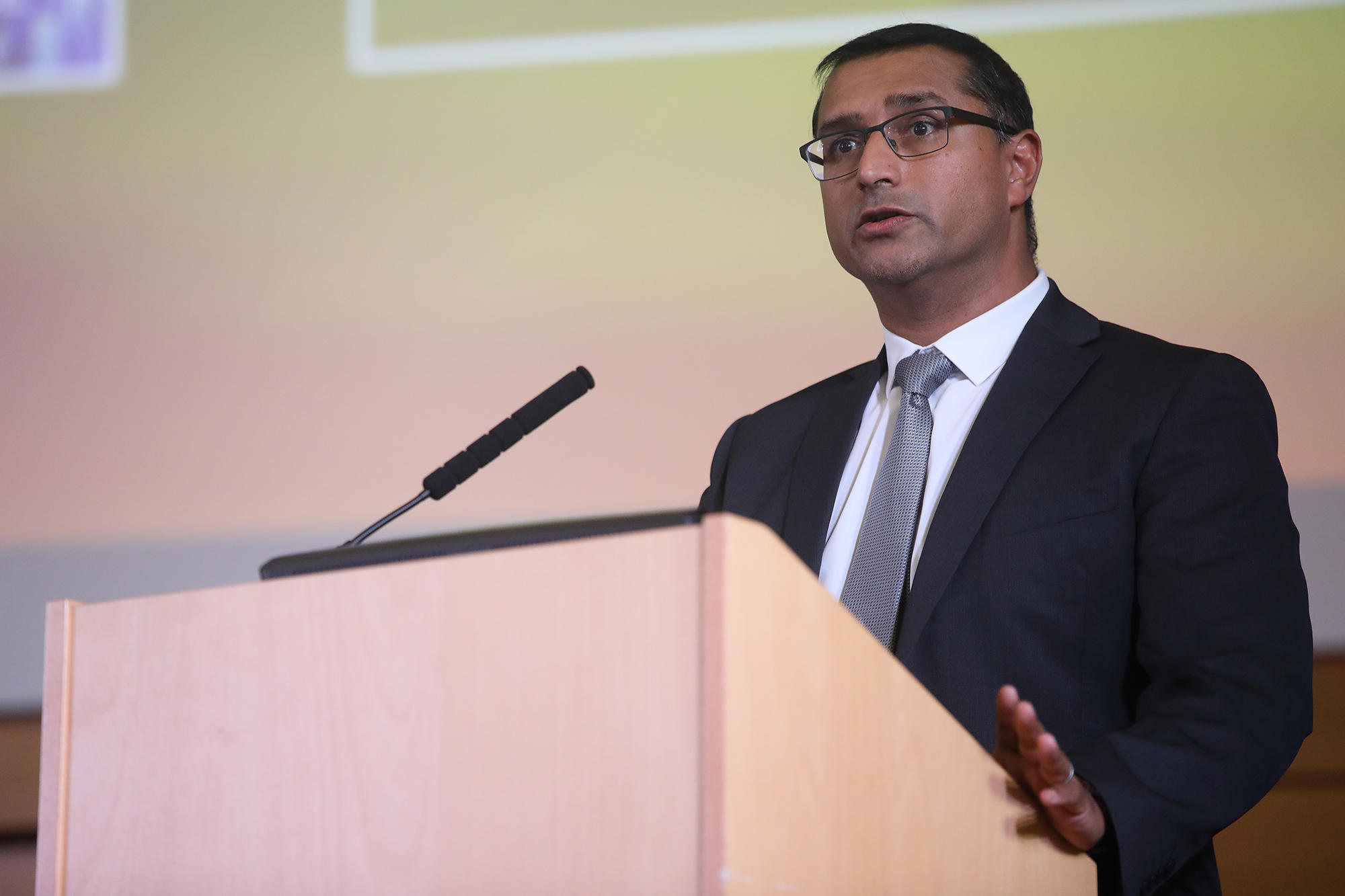 He said: 'For 15 years we have pleaded with governments to listen, but they've ignored us and inflicted pay cut after pay cut after pay cut.
'For 15 years, we have asked them nicely. For 15 years we have submitted detailed economic arguments to our broken and rigged pay review body and demonstrated our pay was falling, not only against inflation, but against all our comparator groups.
'You have taken a stand; you have said "enough is enough" and taken the really hard decision to withdraw your labour to force government to listen.'
He added: 'The Government have laid out their store. They presented us with a final offer [on pay]. They've said no more talks. They are sitting back, hoping that we will back down and that they will break us.
'I say to the Government that consultants stand together. We are united, we are stronger than ever [and] we cannot and will not fail.'


Future generations
In its efforts to fix consultant pay, the BMA is calling on the Government to commit to an above-inflationary pay award for 2023-24, and for changes to the remit of the DDRB that will allow the review body to operate 'free from political interference'. 
Dr Sharma said the fight to restore pay was not simply concerned with the current consultant workforce, but to protect the NHS by ensuring that future generations of doctors would be willing and able to take up consultant posts.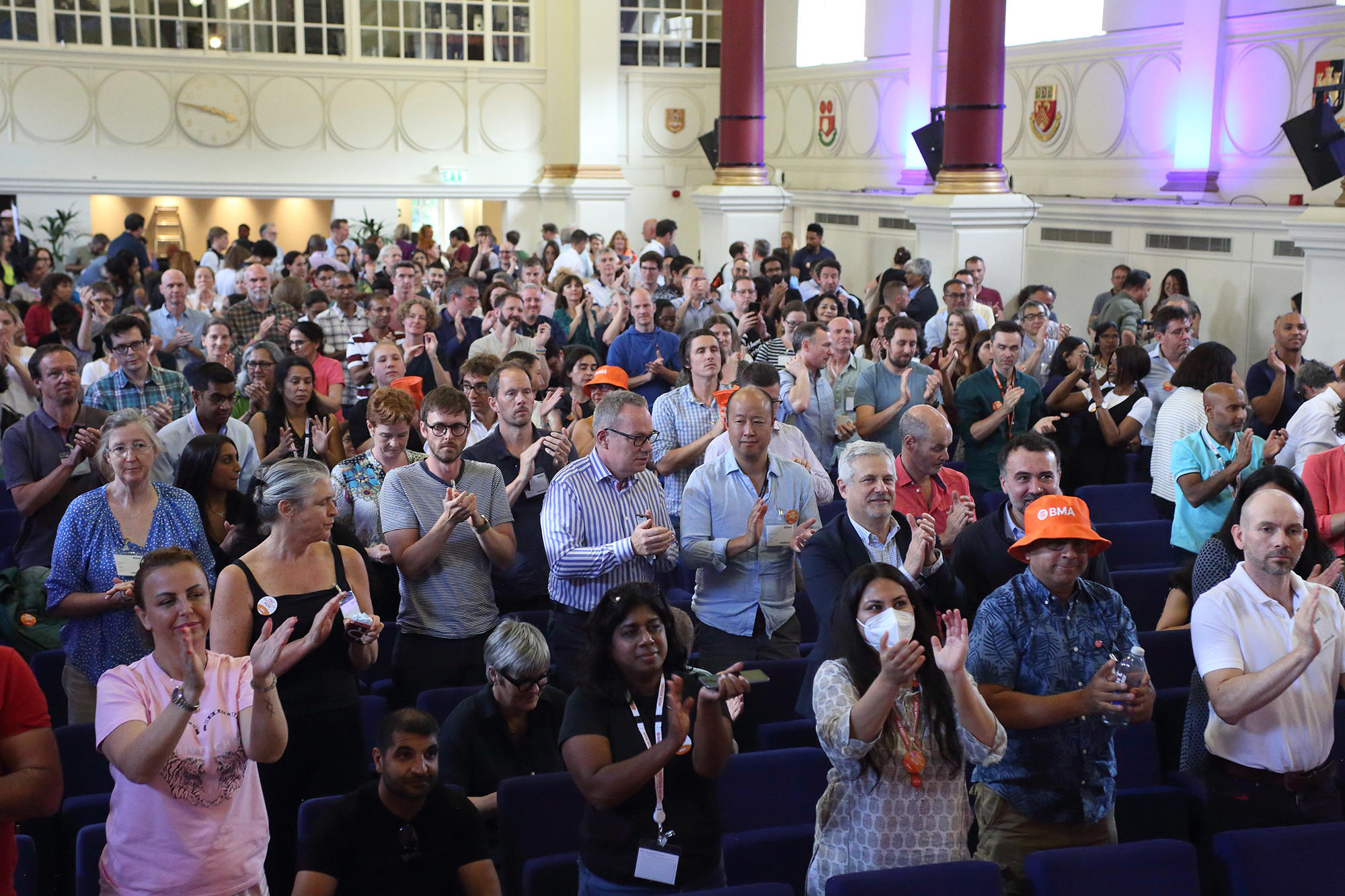 He said: 'Not so long ago, doctors wanted to come to the UK to work here, but unless things change, we risk them leaving in their droves.
'What do our future colleagues face? They graduate with debts of £100k and all they have to look forward to is becoming a consultant with our declining rates of pay and worsening conditions that we endure day after day.
'If we don't take a stand, who in their right mind would want to follow in our footsteps?'
Yesterday's rally saw a number of speakers address the issue of fair pay and improving working conditions in the NHS, including BMA London regional council chair Kevin O'Kane and RMT general secretary Mick Lynch.


Solidarity
Speaking at the rally, BMA junior doctors committee co-chair Rob Laurenson gave his thanks on behalf of junior doctors for all the support shown to them by consultants during their own ongoing industrial action over pay restoration.
In expressing solidarity, Dr Laurenson said that all doctors were now united as one profession in fighting for fair treatment and for the future of the health service.
He said: 'You are making history. You are the doctors that will protect our profession and you are the doctors that will leave our profession in a better state than we will find it. We are really grateful to Vish and the consultants committee, and our entire BMA is uniting under one profession.'
So many of my colleagues never thought they would find themselves on a picket
The rally also saw many consultants speak out about why they were taking strike action, with one respiratory physician based at King's College Hospital in London.
She said: 'I was on the picket this morning at King's [and] so many of my colleagues who were there are people who never thought they would find themselves on a picket, who never thought they would find themselves on strike.
'This is going to be a hard fight. It is not going to be enjoyable and it's already really tough, but we're fighting for the future of the NHS [and] I really hope we can all stand together.'
Industrial action by consultants will continue until 7am tomorrow with further action scheduled for 24 and 25 August unless the Government resumes discussions over pay.