Consultant psychiatrist Subodh Dave has already achieved much in the course of his NHS career.
As the deputy director of undergraduate medical education at Derbyshire Healthcare Foundation Trust, he coordinated the development of the Expert Patients Programme – bringing medical students and patients together to help foster holistic and person-centred approaches to care.
He was until recently also an associate dean in trainee support at the Royal College of Psychiatrists and, as vice chair of the British Association of Physicians of Indian Origin's Institute for Health Research, has used his own experiences as an IMG (international medical graduate) to support other overseas doctors arriving in the UK.
Psychiatry saved my life in many ways and I really took to it'

Dr Dave
And yet, this illustrious career might never had happened had Dr Dave followed his initial vision or followed in the footsteps of his family profession.
'I came to medicine by accident, I was planning to train as a mechanical engineer,' he says.
'I [had been] advised that law was the right career for me, and I come from a family of lawyers, but part of me felt that this was not what I wanted to do.
Thinking man
After beginning his medical studies, he soon decided that the surgical disciplines were not for him. Instead he found himself drawn to psychiatry.
'Psychiatry saved my life in many ways and I really took to it,' he explains.
'I enjoyed physiology and enjoyed understanding about the physical processes of the body, but I knew I wasn't very good at the surgical craft and that it didn't really appeal to me either.'
We need to have a broader look at what competencies we need'

Dr Dave
Ironically, as a student he had to resort to the law to access psychiatry training by appealing to the high court in what was then Bombay (now Mumbai) for the right to be accepted on to a course normally reserved for applicants from outside the state.
After qualifying, Dr Dave decided to come to further develop his training and experience by coming to work in the NHS.
Parity similarity
Despite the many differences between India and the UK, one similarity that surprised him was the prevailing attitude in each country which sought to distinguish and separate physical and mental health.
'What really struck me was how separate the psychiatric and the physical health worlds were here in the UK,' he says.
'The same jokes that I heard in India I would hear working in the NHS.'
While the concept of parity of esteem for mental and physical healthcare has gained more support and traction in recent years, Dr Dave believes there is still a long way to go.
As a medical student, I realised the best way to learn was to teach'

Dr Dave
'I think we have come a long way, [but] we need to be far more integrated and we see that being talked about in policy such as the NHS Long Term Plan,' says Dr Dave.
'I was really fortunate in that I had training in medicine and neurology as part of my psychiatry training. We need to have a broader look at what kind of competencies we need in our workforce, the structure of services and the structure of training and how we design these in such a way that it delivers the results that we want.'
Teach to learn
Having an active role in shaping and delivering medical education has been a central to Dr Dave's career, with his expert patient initiative having gone from strength to strength since its inception in 2007.
He says that he found teaching to be an effective way of consolidating one's own learning and understanding.
'As a medical student, I realised the best way to learn was to teach and that if you could teach something well then you knew you had learnt it well,' he says.
Person-centred care is allowing the patient to have an input'

Dr Dave
'When I became a consultant, I really sought out a job which had a significant component of medical education. I have taken pleasure in designing an undergraduate placement that is very experiential, rather than just focusing on knowledge, skills and attitudes we also focus on widening experience. I really do believe that by experiencing something we deepen our learning.'
Personal touch
At the heart of Dr Dave's approach is a firm conviction that taking a person-centred approach to delivering healthcare has the potential to revolutionise medicine.
He says that, while some people viewed the switch from talking about 'patient-centred' to 'person-centred' care as a purely a matter of semantics, his view is there are subtle but important differences.
'When you talk about patient-centred care the focus is on the diagnosis, developing an understanding of the patient's background with a view to establishing a treatment plan,' he explains.
'By contrast, person-centred care is allowing the patient to have an input in terms of what outcomes they want from the consultation.
'When we think about collaborative treatment planning and shared decision-making, we need to take into account what the person wants from services.'
In much the same way that person-centred care is about reducing power differentials between doctors and their patients, Dr Dave believes that a similar shift in ethos would benefit overseas doctors who came to work in the UK.
Transition guidance
For several years he has been one of more than 40 senior doctors providing one-to-one support to overseas doctors newly arrived in the UK, as part of a mentoring programme administered by the Royal College of Psychiatrists, known as the MTI (medical training initiative). 
The MTI is designed to enable a small number of IMGs to enter the UK to experience training and development in the NHS for up to two years.
He explains how IMGs, many of whom may have qualified and practised in very different social and medical cultures, would previously come to the UK and simply be handed a booklet outlining 'good practice' in the NHS, before swiftly being put to work.
It makes sense for us to invest in making sure that every IMG gets the right kind of support

Dr Dave
He says that while this is now changing, with the GMC operating (virtually) 'Welcome to UK practice' events that offer practical guidance for IMGs, there was still a way to go in improving and facilitating IMGs' transition and integration to working in the health service.
'It has [historically] been a very transactional relationship, one where I think the human considerations have been lost,' he says.
'Even now we might be saving £250,000 to £500,000 by importing a doctor but we then don't invest anything to help them to adapt to working life in the NHS. Though we're increasing medical school places we are still very much reliant on international medical graduates to run our NHS.
'It totally makes sense for us to invest in making sure that every IMG gets the right kind of support and induction to work in the NHS.'
Inequality awareness
Tackling inequality in medicine and healthcare has been a central part of Dr Dave's career, with this year's COVID-19 pandemic having thrown the existing disparities in health outcomes for different social groups into sharp relief.
He says the BMA and its council chair Chaand Nagpaul have done incredibly well in highlighting inequalities and the disproportionate effect the virus had had on BAME (black, Asian and minority ethnic) communities, but that a much greater level of change was needed across the medical profession.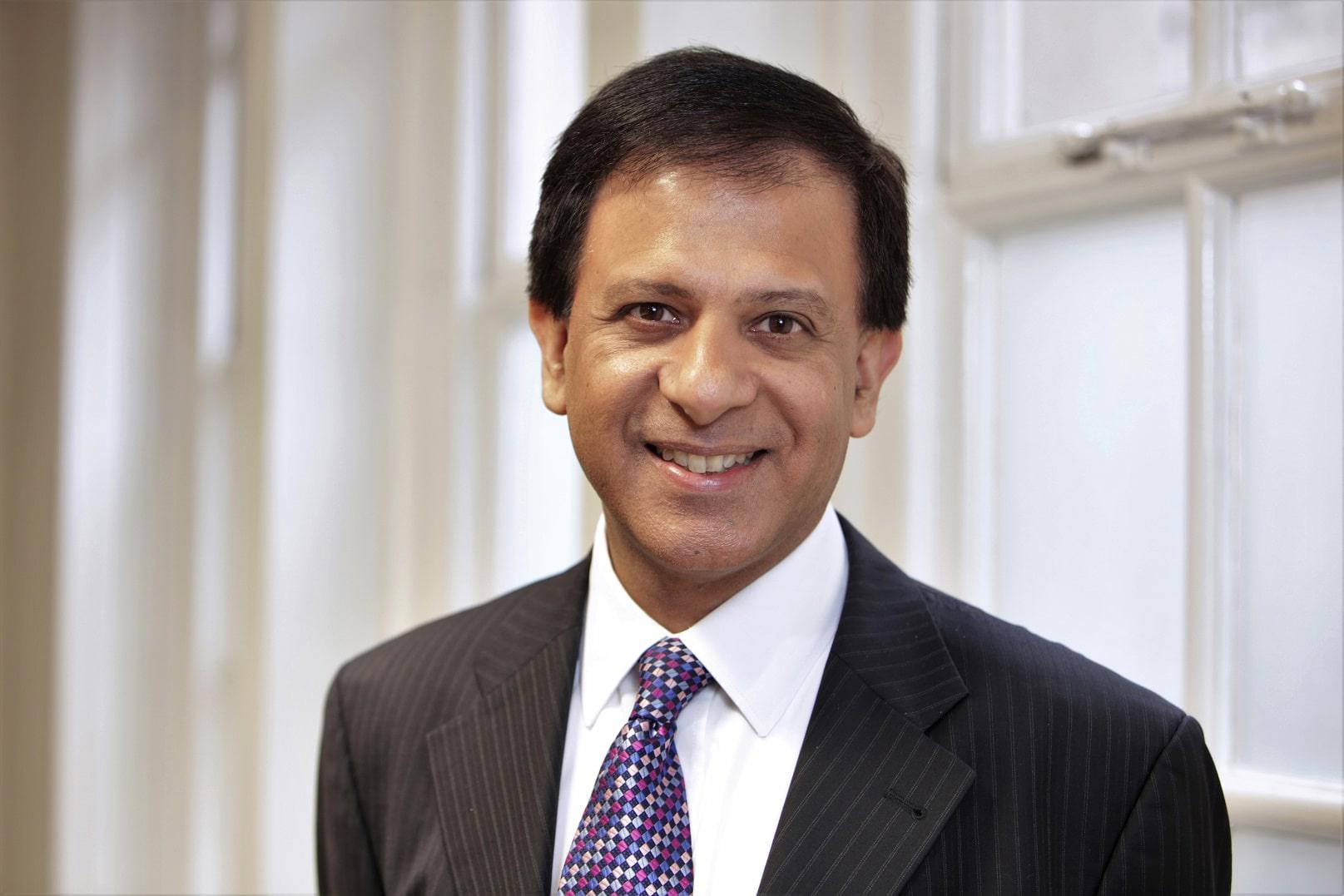 'We need to have a better understanding in our training and our practice of the psycho-social determinants of health,' he says.
'One of the problems has been that [understanding these inequalities] is not incorporated into training, and we end up talking about them in an abstract way.'
While accepting that it was not feasible or reasonable to expect doctors to also serve as social workers, Dr Dave says the medical profession needs to devise a 'formulation' that would help to address the social determinants of health and thus take a more holistic approach to patient care.
Social ills
With the world beginning to move towards a post-pandemic era following the emergence of vaccines, Dr Dave says he remains hopeful the medical profession could use the experience of COVID-19 to explore and develop new approaches to healthcare that would seek to tackle inequalities in health.
'You'd be struck off if you couldn't prescribe a medication properly, but yet routinely as medics we think it's perfectly OK to send away people without addressing the social causes of their illness,' he says.
'We need to start addressing inequalities because inequalities can kill.'
Related news articles