BMA council chair Chaand Nagpaul has written to the Government's health minister for prevention, public health and primary care Jo Churchill warning that too many doctors continue to report being equipped with ill-fitting and inadequate PPE.
The association has also written to Public Health England imploring it to take a more precautionary approach to infection control by making FFP3 type PPE available to doctors and healthcare staff across all COVID and non-COVID workplace areas, and for an urgent review of its guidance on infection prevention and control.
The warning comes as the health service struggles to control the recent surge in infections resulting from a new and highly contagious variant of the virus.
In his letter to Ms Churchill, Dr Nagpaul said that while doctors and other healthcare staff had been 'unwavering' in their response to the pandemic, many staff continued to report having to use unsuitable PPE.
He added that it was unacceptable that any medical professional should have to compromise their own health and safety by having to use unsuitable PPE and called for an end to 'one-size-fits-all' approaches to health and safety.
He said: 'NHS staff have been unwavering in their professionalism and dedication to protecting the health and wellbeing of their patients. In turn, no doctor's safety should be compromised by a lack of suitable PPE.
'Female doctors are still struggling to find masks that fit, often failing the "fit test" or being left with sores and ulcers after long shifts when wearing masks that did not fit. We have raised concerns in the past that PPE is designed to fit men, even though 75 per cent of the NHS workforce are women.
'Guidance and provision must take account of differing needs of the individual healthcare worker; no matter who you are, you should have proper-fitting PPE – regardless of gender, ethnicity and religion.'
Wider protection
Writing to PHE interim chief executive Michael Brodie, BMA council chair Chaand Nagpaul said that, with PPE no longer in short supply, there was strong evidence to support extending the use of FFP3 respirators outside of emergency-room COVID zones and to other parts of hospitals, GP practices and healthcare settings.
He said: 'The BMA has consistently emphasised the importance of providing doctors with adequate protection from the virus. During the spring [of 2020], PHE guidance on PPE use was being driven by supply, or lack of it.
'Now that we have been assured that supply is no longer an issue, we believe guidance should be updated to take a more precautionary approach to better protect those working on the front line.
'There is evidence indicating lower infection rates among staff working in areas where full respiratory protective equipment is currently recommended, and the WHO now identifies that where respirators are available, they should be considered for wider use.'
He added: 'Some trusts are leading the way by protecting their staff with enhanced PPE (such as FFP3 respirators) in 'amber' as well as 'red' settings, and in 'green' areas where proven or potential AGPs may take place – we would like to see this extended across the board.
'Extra protection is similarly important in other settings, like general practice, where there is a high risk of transmission and little possibility for remedial actions, such as better ventilation.'
Overwhelmed doctors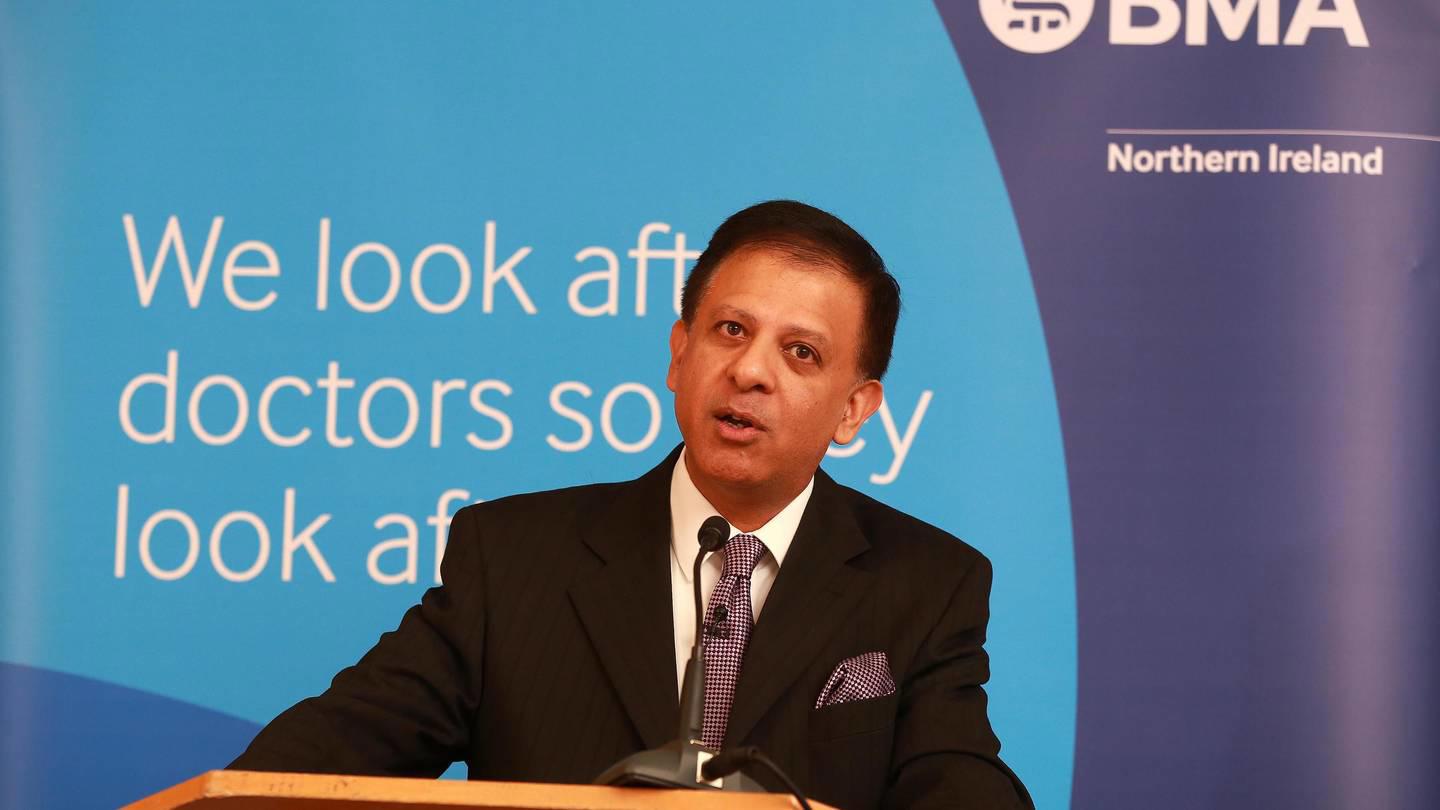 In his letter, Dr Nagpaul states that growing numbers of doctors were contacting the association with concerns about inadequate PPE and an inflexibility on the part of trusts in extending the range of clinical areas in which enhanced PPE could be used.
One consultant who voiced such concerns to the BMA explained how the situation in their hospital had changed from staying on top of infections in the middle of last year to now being overwhelmed.
The consultant, who did not wish to be identified, said that the surge in patient demand had meant their department could no longer effectively maintain COVID-free areas, meaning that access to FFP-type PPE was now essential for all staff.
They said: 'Ever since the summer, we were quite comfortable with our PPE arrangements, mainly because the number of COVID patients didn't outstrip our capacity and we were always able to keep them safely in one area of the hospital.
'Since this [latest] wave has really hit, we no longer have enough capacity for all COVID patients within the A&E. We're not in the same position we were in over the summer, we've gone back to patients waiting up to 24 hours in emergency departments.'
They added: 'With so many patients booking in with COVID symptoms, you've got nowhere to put them. Your COVID red area is full so where do you put them?
'We keep our high-risk staff members out of the red area because its high risk [for the virus] but staff are at least wearing full PPE in there. We know that we now have COVID patients in green areas because we can't get them moved quickly enough.'
Protect workers
The consultant added that they had been able to voice their concerns to trust's health and safety teams, and that PPE had since been upgraded in all parts of their hospital's emergency department.
In his letter to PHE, Dr Nagpaul stressed the vital importance of protecting healthcare workers during the pandemic.
'If healthcare workers fall ill from being infected and are unable to work, it will be devastating for the health service at this time of critical pressures, and it will compound the pressures besieging hospitals and GP practices.'