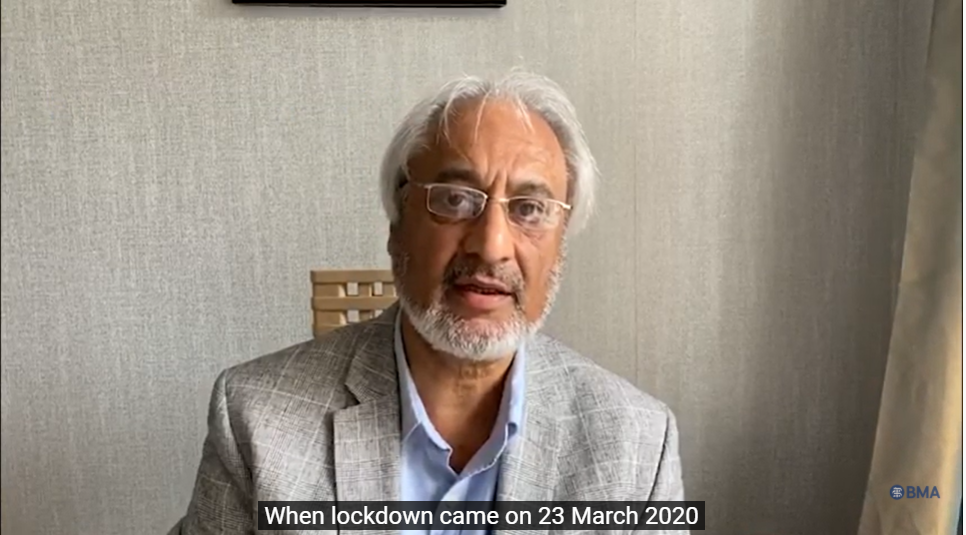 The committee has also approved grants to charities working to assist medics affected by COVID-19, to support a peer-to-peer mental health programme for medical students and to provide assistance to future NHS doctors affected by cancellation of the Professional and Linguistic Assessments Board exams in March.
This is the second round of grants awarded by the BMA with a focus on COVID-19. The first, announced in May, was aimed at charities tackling the effect of the pandemic, while this round was focused on those challenging or mitigating the medium- and longer-term effects.
Mission statement
The BMA Giving grants scheme aims to support smaller, UK-registered charities, particularly those working at community level, with priority given to those that align with the BMA's values and its mission of 'we look after doctors so they can look after you'.
The £150,000 budget was boosted by money raised throughout the pandemic, including through a celebrity Zoom House Party, organised with BBC head of comedy Emma Strain, which attracted £5,000 in public donations.
The award-winners in full are:
David Wrigley, deputy chair of BMA Council, said the grants would help make a real difference to doctors and medical students, and ultimately to the patients and communities they serve.
'The BMA Giving committee is well aware of the hardship caused to so many by the COVID-19 crisis. One silver lining is the excellent work undertaken by so many charities to support the health and wellbeing of doctors and medical students in the context of COVID-19.
'The committee was, as ever, impressed by the range and calibre of the applications for the latest round of grants, and is confident that the money we have been able to award will help charities to make a real difference at this difficult time and into the future.'
Access advice
The charities welcomed the support. Mind CEO Paul Farmer said the grant would allow it to create more bespoke resources and information to better support all NHS staff with their mental health around the clock during the COVID-19 pandemic.
'It is so important, perhaps now more than ever, that the right information, resources and advice is easily accessible and for our hardworking frontline workers, especially for those who might be experiencing poor mental health. We look forward to promoting these resources and information as part of the wider Our Front Line campaign.'