'We haven't been trainees in a year, we haven't had a chance to train in our specialty because it's a case of constantly fighting fires and filling gaps,' says junior doctor Maria Vittoria Capanna.
'You don't really get a chance to get any sense of what your specialty really does.'
Like so many of her colleagues, Dr Capanna is exhausted by the present and increasingly concerned about the future.
She is just one of thousands of junior doctors – themselves part of an even vaster healthcare workforce – which has spent the past 12 months focused on combatting the COVID-19 pandemic.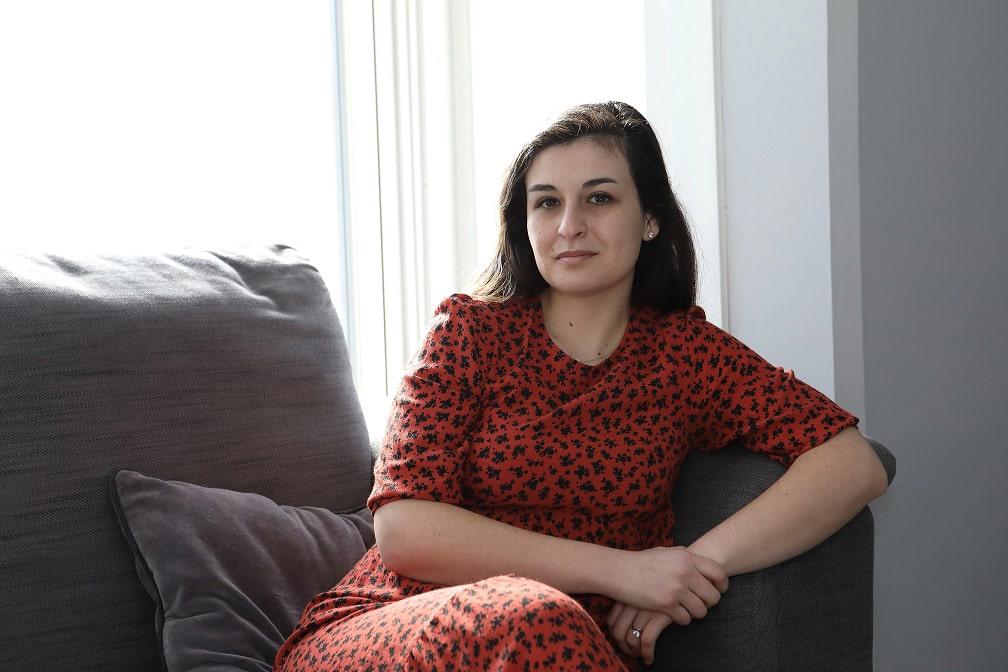 While it has undoubtedly been a gruelling and continuous struggle for all branches of practice, the wholesale upheaval of COVID-19 has had significant repercussions specific to doctors in training.
With the health service having to mobilise against such a vast public health crisis, it often became necessary for resources and staff to be redeployed to meet the ever-growing tide of infections.
As a result, many aspects of junior doctors' training, education and opportunities for gaining clinical experience in the workplace have either had to be compromised or curtailed, with many juniors increasingly concerned as to what implications this might have for their personal development and career progression.
Opportunities denied
Such fears are not just anecdotal. Last year's GMC national training survey, which drew feedback from more than 28,000 junior doctors across the UK, found that 95 per cent felt their day-to-day work had changed either significantly (57 per cent) or slightly (38 per cent) because of the pandemic.
When asked what effect the pandemic had had on their ability to gain the required curriculum competencies for your stage of training, 81 per cent of juniors said they had faced slight or significant reductions in such opportunities.
Similarly, 74 per cent either agreed or strongly agreed that COVID-19 had disrupted their training.
The pandemic has also seen huge shifts in the way job recruitment is conducted, with online and telephone exams replacing what would have traditionally been in-person assessments.
The pandemic is going to have a big impact on our generation of doctors

Dr Fonseka
Added to these pressures is the fact that thousands of young and relatively inexperienced doctors have had to contend with the immense psychological burden of fighting a disease that continues to claim the lives of their of patients, and sometimes colleagues, on a daily basis.
Like so many of his contemporaries, urology core trainee 2 Tom Fonseka was redeployed to an ITU role during the first wave of the pandemic in the spring of last year.
'I think it [the pandemic] is going to have a considerable impact on our generation of doctors,' he says.
'Understandably, there have been many training opportunities that have been compromised in our generation with the true fallout from the pandemic likely to be felt many years down the line.'
Now back in his chosen specialty he has recently applied for registrar training for this year but is all too conscious of the struggles he and others have had to face, particularly when navigating the much-changed recruitment process.
'While huge efforts have been made to continue recruitment processes in a socially distant format, the ever-changing landscape has resulted in a lot of uncertainties for trainees applying to higher level training.
An example of this is the rapid change in the long-standing self-assessment scores with minimal notice.
A considerable way to improve the process would be in communication,' he says.
'While efforts have been made to communicate with all parties involved, late changes due to the nature of the times has often left trainees feeling in the dark about outcomes after an appeals process or securing places for interviews.
In January this year, Health Education England announced that the rotation of junior doctors in London scheduled to take place in February was to be put on hold for four weeks, in order to 'support the delivery of patient care and to protect and maintain pastoral and wellbeing support of trainees'.
Dr Fonseka said that while he understood the need to safeguard patient services, he felt that the actions of education bodies were sometimes difficult to accept, due to the perceived lack of trainee consultation and input. Inevitably this will have consequences to people's lives both in and out of work.
Mental toll
Weariness and disillusionment are sentiments which Dr Capanna, a CT2 in general adult psychiatry, can unfortunately relate to all too well.
Working in a mental health placement at the time the pandemic struck, she says she struggled to contain a disease among patients who often did not understand the importance of adhering to infection control measures.
At the same time, she said that she and other staff in mental health posts were perceived and even criticised for not being sufficiently at the sharp end of fighting the pandemic.
She says that the physical and mental toll of COVID-19 on many junior doctors could see an entire generation making very different career choices as a result.
'I've heard so many times over the past few months of people just saying that they are considering walking away [from medicine] because this just isn't good for me, my life or family,' she says.
'I think definitely we will have issues with retention just because [so many] people will need a break. If we don't allow people to do this then there will be an issue with workforce.'
Many training opportunities have been compromised

Dr Fonseka
Dr Capanna says that, while services offering support existed, many trainees either did not have time to access these or were too worried that doing so would be seen as a sign they weren't able to cope.
She adds that a more flexible and understanding attitude from employers towards staff being able to use sick days as a way of protecting their mental health would a simple and effective way of supporting junior doctors.
'People are just scared to say that they're not OK and that they're struggling,' she says. 'That was already the case before the pandemic, but it's just been further highlighted by it.
'We need to put something in place that will allow juniors to take time off to attend counselling or wellbeing sessions without this affecting your Annual Review of Competence Progression.
'There needs to be a culture shift towards it being "OK to not be OK" and to look after yourself.'
Research lost
Concern with the implications of COVID-19 on the junior workforce is not limited simply to doctors in training.
Consultant cardiologist Mamas Mamas, who serves as a professor at Keele University saw himself and many of the junior doctors under his tutorship pressed into COVID-19 frontline clinical service for several weeks during the first wave of the pandemic.
I've heard so many people say they are considering walking away

Dr Capanna
He says that while redeployment had been necessary to meet demand and had enabled his trainees the opportunity to learn clinical skills that they might not otherwise have acquired, he shared concerns over the uncertain future faced by many junior doctors.
'In the first wave many of the trainees who were out doing research degrees had to come back into programme to support the clinical service because it was being overwhelmed at the time,' he says.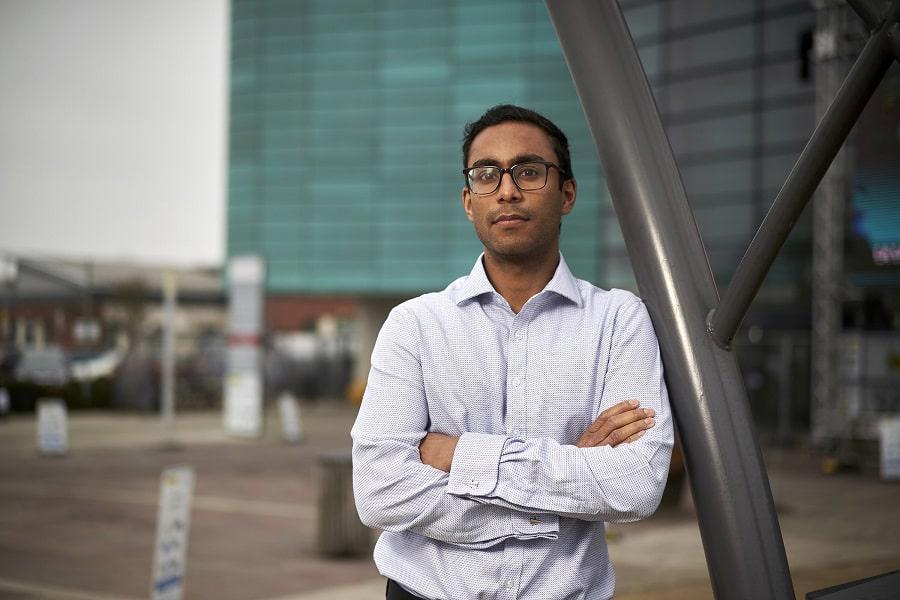 'It is a concern, because people are now really starting to think about what they want from their career.
'If we suddenly have a whole generation of doctors who are suddenly deciding to change their specialties or taking time out, that won't work for workforce planning or recruitment to the acute specialties.'
People are now starting to think about what they want from their career

Dr Mamas
BMA junior doctors committee chair Sarah Hallett says the pandemic has had the single biggest effect on doctors' training for a generation.
She says the disruption and the intense mental strain inflicted by COVID-19 would require the Government and leaders of the NHS to reconsider the needs of junior doctors and how these could be supported to ensure the NHS' next generation of doctors was not lost.
She says: 'We need junior doctors to be able to continue to progress through their careers, to ensure patients can access appropriate care, and to avoid gaps in service opening up [but] it's important to acknowledge the mental health and wellbeing impact that the pandemic has had, no matter what part of medicine you are working in.
'The psychological impacts of that are going to take a while to unfold, and those in charge of the NHS will need to prioritise how they can support the whole workforce in the NHS with their mental health. There needs to be a chance for staff in the NHS to "take a breath" and pause before we move to take on the backlog of clinical need which we know is waiting. Each junior doctor will have a different set of requirements that will need to be tackled in order to get them back on to their training track again.'