The video below covers the questions you should be asking about your payslip, including:
Have you been paid for the number of hours you're contracted to work?
Have you been paid at the correct rate?
Have you been paid correctly for things like your out-of-hours work, your availability supplement, waiting list initiative work?
Are the deductions for tax, National Insurance and pension contributions correct?
Has your employer deducted any money that you weren't expecting?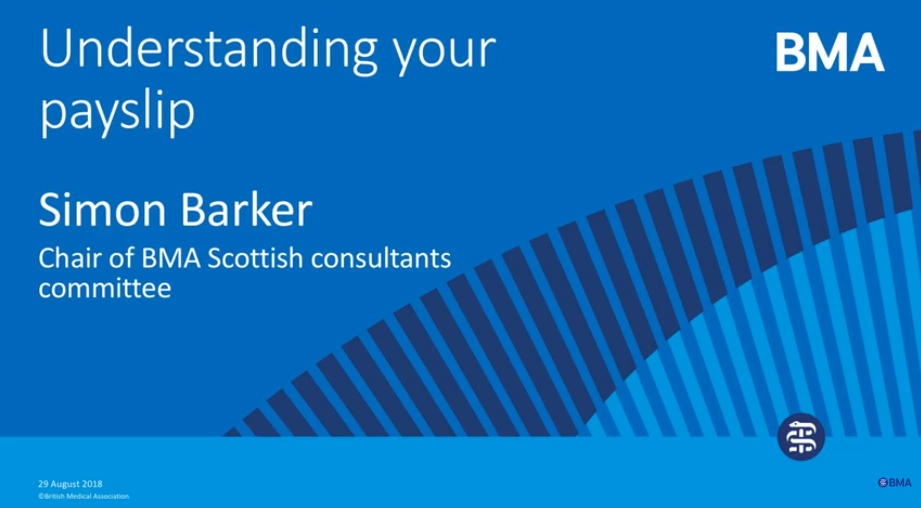 This guide is based on the 2004 consultant contract in Scotland. It covers the following areas and explains how they appear on your payslip:
job description

pay scales for consultants in Scotland

your incremental date

out-of-hours working

availability supplement

resident on-call

extra programmed activities

additional responsibilities

discretionary points

waiting times initiative payments

deductions

pensions

salary sacrifice

net pay

annual pay award. 
If you are concerned that your pay is incorrect, BMA advisers can help you understand your pay and how to get it corrected.
Need help?
For questions about any aspect of your working life, our advisers are here to help you.
Opening times: 8am - 6pm Monday to Friday (excluding UK bank holidays)