There has likely never been a time when it has been more important for doctors across the world to come together to share the problems we face and to look to each other for strength and solutions in the face of challenge and crisis.
Last month we did exactly that at the World Medical Association's annual meeting – held virtually rather than at the intended destination in Seoul, South Korea – and some of the most significant topics of the day were debated and discussed, from global cooperation in response to the COVID-19 pandemic to telemedicine, patient safety and medical regulation.
BMA council chair Chaand Nagpaul and I represented our members at the meeting.
It is not a new experience for us. At the 2019 meeting we took BMA policy to the global stage, leading on an emergency statement on the climate emergency which was supported unanimously at the general assembly. We called for the WMA and its constituent members to commit to advocate to protect the health of citizens across the globe in relation to climate change.
This year, I had the pleasure of putting forward an amendment, seconded by the American Medical Association, which changed a paper proposing policy on artificial intelligence.
Our addition meant the paper included a call for algorithms created to inform medical diagnoses and management to include a representative sample of data from women to ensure the gender inequality gap is not further amplified.
It is an area I, and thousands of our members, are passionate about. Many of us will be familiar with some of the failings when it comes to fair representation in healthcare. For example, when you're at medical school you often learn about disease symptoms that more predominantly feature among men such as the signs and symptoms of cardiac arrest.
This sort of bias can pervade many areas of our working lives, just as it does in so many walks of life. As artificial intelligence has an increasing relationship with healthcare – and the rest of society – it is vital we ensure these algorithms are programmed with intersectional facts and not based on what my American colleagues aptly called 'bad science'.
BMA representative body chair Helena McKeown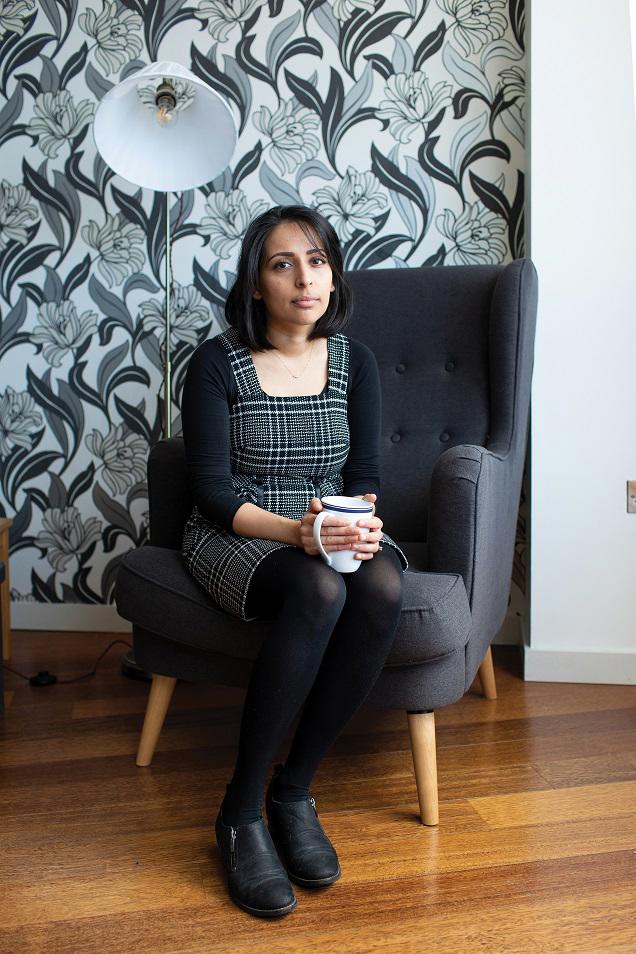 Helena's experiences at the World Medical Association highlights the importance of your role, as a member, in creating and influencing BMA policy. Being heard.
Reflecting on my journey, I started medical school in 2005 and became a BMA member in freshers' week (because it was free), but until 2010 I was a fairly silent member. I hadn't been to any conferences, hadn't engaged with the medical students committee and I didn't really know much about BMA policies.
That changed when I chose to study an intercalated degree, piquing my interest in academic medicine. I felt my medical school could have equipped me better for this option and that it disadvantaged students who couldn't fund courses for themselves. I wanted to have my say and call for support for others who may be interested in academic medicine. I took a motion to the medical students conference that year, it went all the way through to the annual representative meeting and was adopted as BMA policy.
Having understood my influence, I continued to submit motions to the medical students conference and then the junior doctors conference following graduation.
It was empowering to see the things I experienced in my daily working life – things that I wanted to change and that I believed could be better – become policy which directed the work of the association.
This process is so important – it's a powerful opportunity each BMA member has to make a difference to our profession and our NHS. I hadn't heard of the WMA until I became actively involved in the BMA, perhaps because we are the only UK association with a seat at its table. There are so many things that affect many of us, whether it is the state of your doctors' mess or global issues such as climate change and the global response to the COVID-19 pandemic.
Motions submitted by you as a member this year could go on to become policy taken on by medical associations across the world united, and your experiences can be heard and understood at a local, regional, national and international level.
If you are reading this, I hope you can see from our experiences that your voice can make a big difference. If there is an issue you are facing or would like to influence, please take it to your local meeting or your BMA conference.
BMA representative body deputy chair Latifa Patel