BMA council chair Chaand Nagpaul has called on the Government to give urgent priority of vaccination to frontline staff to protect an already depleted workforce and to help prevent the NHS becoming overwhelmed.  
The Government has begun its vaccination programme with two vaccines now approved for use in the UK but the approach to protecting healthcare staff has been left at a local level – and the BMA has warned that the results have been 'ad hoc and chaotic'.
Some hospital trusts and GP Practices have been able to vaccinate reasonable numbers of staff, others very few, or not at all. 
Fatigue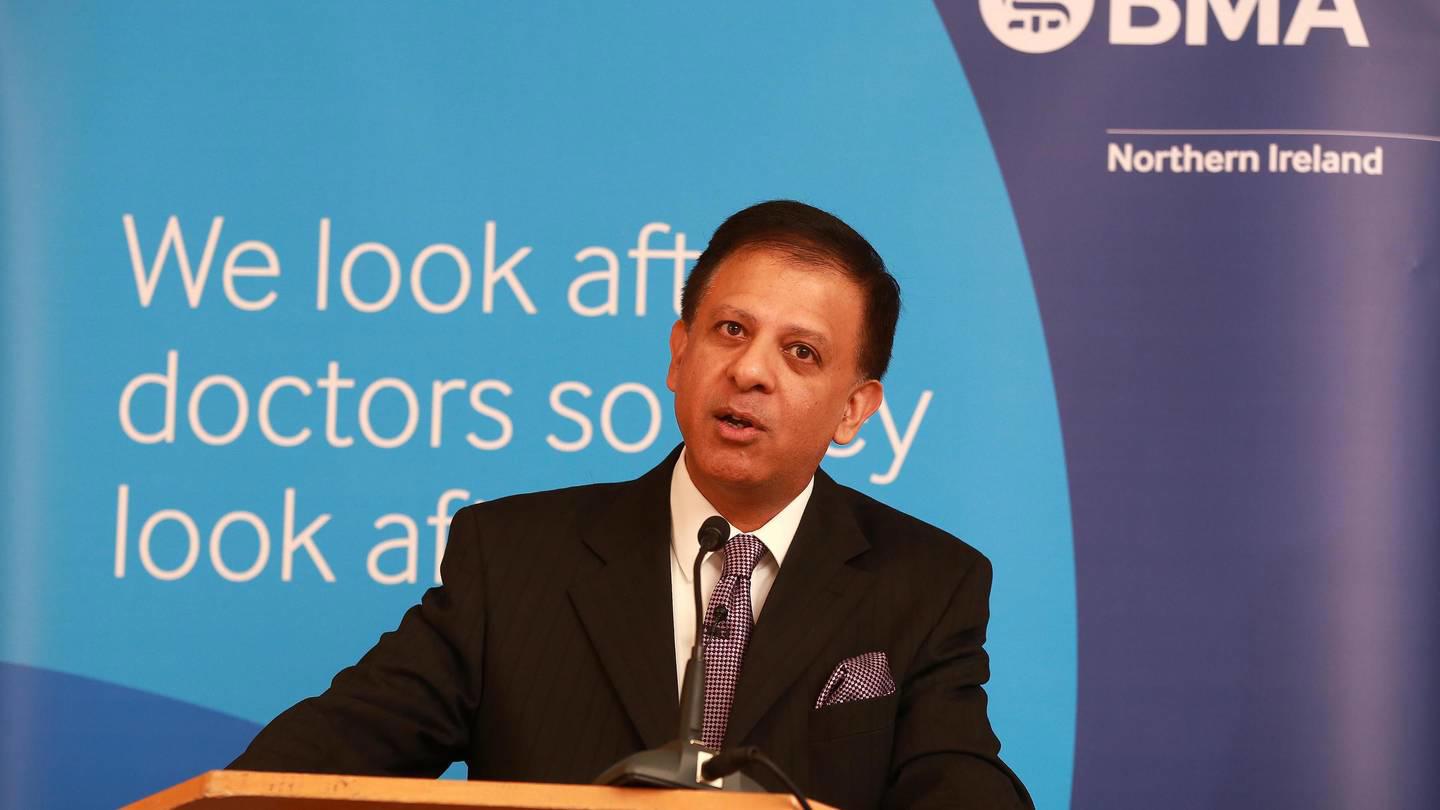 The BMA is also concerned that the slow pace of vaccination is leading to very significant staff absences because they either have the virus or are having to self-isolate. They have been calling on the NHS to prioritise health workers for weeks.
Dr Nagpaul said: 'There are almost 27,000 patients with COVID-19 being treated in hospitals in England – an increase of more than 50 per cent since Christmas Day. Hospitals are becoming like warzones, and healthcare workers are the exhausted foot soldiers on the frontline.
GPs are similarly pushed to the limit delivering a mass vaccination programme in the community. All of these workers are at constant risk of becoming infected, yet they are, beyond all doubt, the most important cog in the COVID-19 "care machine".
'If they fall ill with the virus and cannot work, there would be no care, no medical procedures and no patients getting better and going home from hospital where they may then need GP care, who are also at huge risk and working often 18-hour days.'
Target
Prime minister Boris Johnson has pledged to vaccinate 13 million people by the middle of February – including the over 80s, those living and working in care homes and frontline healthcare workers. 
Dr Nagpaul added: 'This is a mammoth task and we need assurances from the Government that the supply of vaccines can match that target, that health and care staff are a priority and that they can book an appointment to be vaccinated from next week.
'Vaccinating health and care workers won't stop them being exhausted, won't stop them feeling the stress and anxiety of not having enough time, or beds, to give patients the care they need.
'But it will give them protection from this deadly virus and drive down on rates of sickness absence and necessary isolating which are leaving services brutally exposed. Giving all healthcare workers a Covid-19 vaccination could save their lives so they can help save yours.'
UK-wide
Doctors leaders across the UK have supported this urgent call for the prioritised vaccination of frontline healthcare workers. BMA Scotland council chair Lewis Morrison, BMA Wales council chair David Bailey and BMA Northern Ireland council chair Tom Black have all called for the Government to take action and make this pledge.
Following the BMA's calls, NHS England wrote a letter to leaders in the healthcare system on 7 January 7 giving direction to prioritise vaccination of all frontline health and care workers and that by 'mid January all NHS trusts will be established as hospital hubs'. The BMA will continue to call for yet more urgency and for all healthcare workers to be vaccinated within two weeks.
The BMA will be running a survey of members twice a week to track how quickly the Government is getting doctors protected and will be holding the Government to account for any shortfall in our demands for rapid vaccination and protection.