Nicola Mattocks began hearing voices aged 14 after years of mental ill health.
'They were telling me to hurt myself, they were taking over,' she says. 'I didn't know how to deal with the emotions I had.'
She began to self-harm, became suicidal, asked her GP and teachers for help. They couldn't get her a hospital appointment for months.
'You're not quite severe enough,' she recalls being told. So she turned to her local emergency medicine department.
She began overdosing, was repeatedly admitted to hospital, miles and miles from home, too far for her dad to visit at times.
'They told me it wasn't a significant overdose, so I tried harder. If everyone is telling you you're not bad enough and you're desperate to get help, you'll do more. The longer I waited, I didn't want to be alive at all,' Ms Mattocks, now 20 years old, says.
Such a pattern of 'care' is depressingly familiar for many patients, adult and child, as their doctors struggle to get them standard mental health treatments on the NHS, BMA research has discovered.
A turning point did come for Ms Mattocks, a year and a half after the voices began, when she was finally offered DBT (dialectical behaviour therapy) on the NHS. It worked, although she found it 'a bit rubbish' to start, she says. 'I was cautious. But as time went on, I was able to understand and process my emotions, to express them without hurting myself.'
Looking back, she feels anger. 'If they had done it sooner, it wouldn't have got as bad as I did,' she says. 'I wouldn't have got to the point of it taking over.'
She isn't alone in being left confused, desperate and in pain, on a waiting list for months and a year.
Tip of the iceberg
BMA research has found some 3,700 patients waited more than six months for talking therapies last year; 1,500 for longer than a year, according to Freedom of Information requests. The research found waits of up to two years in Leicestershire; a year and a half in Essex and Derbyshire. In Croydon, Ms Mattocks' home town, more than 100 children were waiting for more than six months.
As bad as these figures seem, they grossly underestimate the full scale of the problem. It is virtually invisible in the health service, the BMA has found.
Nine in 10 CCGs (clinical commissioning groups), which fund talking therapies, keep no records of waiting times for four common kinds: DBT, cognitive behavioural therapy, family therapy and dynamic psychotherapy.
While most trusts hold some data, few have records for all four, including the kind that benefitted Ms Mattocks. Only three out of 47 had data on DBT. Eight keep tabs on waits for family therapy, a treatment for many conditions, including eating disorders.
Patients in Basildon, Southend and Thurrock, waited a year and a half for it on average, as the NHS employed a single therapist for all of south Essex.
Year-long waits were found in most services which recorded them. In those trusts without records, the BMA found examples of long waits in reports by the CQC (Care Quality Commission) watchdog.
Waits of six months were discovered by the CQC at the 2gether NHS Foundation Trust, in Herefordshire and Gloucestershire. People with learning disabilities had 'no access to psychologists' in Norfolk and Suffolk.
Two-year waits were found at Leicestershire Partnership NHS Trust in 2015 and 'had not improved' a year later.
'We have been working through a programme of initiatives to address this,' a spokesperson for that trust says.
Staff shortages
Hospital trusts point to rising demand and a national shortage of the right kind of therapists, as reasons for long waits. Many said in their FoI responses that waits would only be found by trawling patients' notes, would take weeks, and cost thousands of pounds.
'We have seen substantial gaps in staff recruitment and a high demand,' says Bradford District Care NHS Foundation Trust, where 127 patients waited for more than a year.
Greater Manchester Mental Health NHS Foundation Trust is 'reviewing its service models', says its director of nursing Gill Green. 'In some areas of Greater Manchester, the wait for mental health treatment has been unacceptably long.' More than 370 people waited there, for more than a year.
The NHS does closely track waits for one talking therapy service: IAPT (improving access to psychological therapies). Ministers receive reams of apparently impressive stats on how it's doing, every month. Nine in 10 patients are seen within six weeks, the latest summary says.
IAPT is a source of pride for the NHS, especially since The New York Times, dubbed it 'the world's most ambitious effort to treat depression, anxiety and other common mental illnesses'.
Health secretary Jeremy Hunt has flagged the article at Parliamentary health select committees, in defence of his mental health service reforms, and in his infamous recent exchange on social media with actor Ralf Little.
IAPT does offer easy and often rapid access to limited treatments, from online courses to face-to-face sessions with therapists. Its mainstay, CBT (cognitive behavioural therapy), is offered for short sessions. But it's not suitable, or even open, to people with more severe conditions and those in crisis, as Ms Mattocks was.
For instance, the IAPT Talking Sense service, in Rotherham, Doncaster and north Lincolnshire, doesn't accept patients with signs of psychosis, its website says. Haringey's won't help any one with 'significant risk' of suicide.
IAPT services in Cambridge and Peterborough won't treat people who self-harm or those with histories of childhood abuse, a major factor for many who need it. These are common exclusions.
IAPT wasn't made for people with severe mental health problems. It was established a decade ago to tackle the 'biggest causes of misery', depression and chronic anxiety, and so cut disability benefits bills and boost tax coffers. Since then, it has grown in political popularity, its workforce now slated for another major expansion.
Most doctors want and welcome more IAPT services. But they're concerned another expansion will further squeeze the therapies it doesn't offer: those off the political radar and suitable for the more seriously ill.
Such patients need different kinds of talking therapies, says NHS psychiatrist and BMA mental health policy lead Andrew Molodynski. 'Some of their illnesses can be and are eased by drugs, when they are taken. Others aren't or need a combination of both,' he adds.
'Without the right therapy, some people get worse and more risky. They bounce between their GPs and accident and emergency departments, desperate for help.'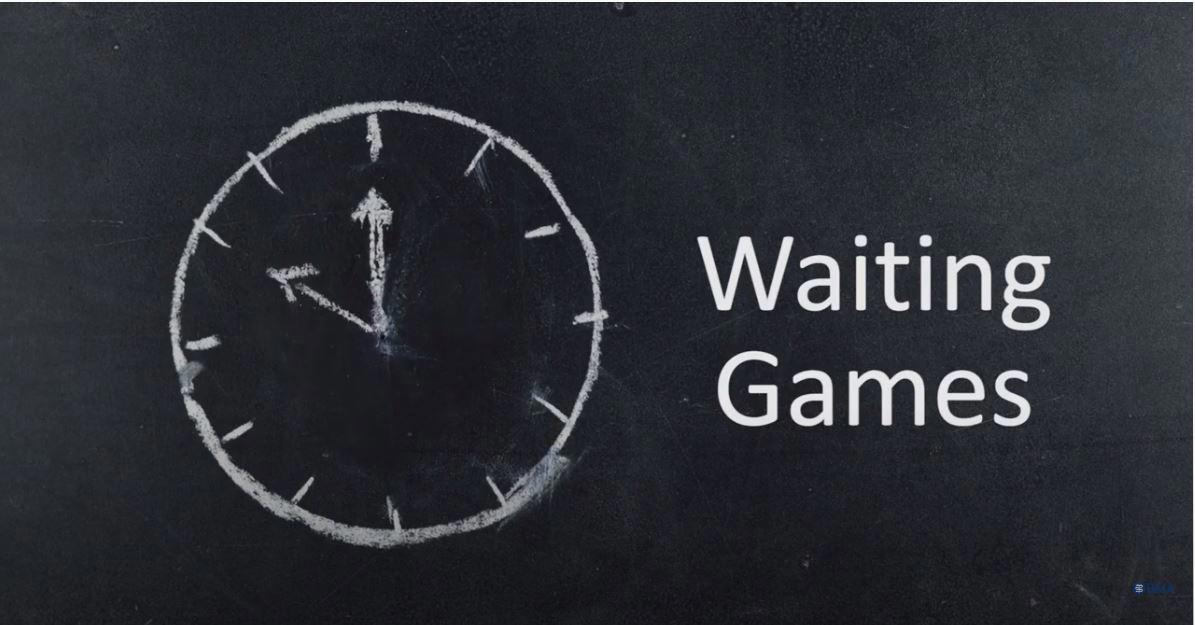 Most in need
In a hard-pressed NHS, money is easily diverted to IAPT, Dr Molodynski says. 'Investment in IAPT is welcome, but not at the expense of – or instead of – services for the severely ill and at risk.'
His concerns seem well-founded.
We've found evidence that talking therapies for the more severely ill have been closed by CCGs, as they're instructed by NHS England to pour cash into IAPT.
Four CCGs in Lincolnshire decommissioned DP (dynamic psychotherapy) for people with serious illnesses in 2016, their FoI responses revealed.
The service was 'well regarded and provided good patient outcomes', Lincolnshire Partnership NHS Foundation Trust director of operations Ian Jerams says. Almost 200 people now wait for more than a year for DP, while the wait for CBT, under IAPT, is three weeks.
There's also evidence that people needing CBT wait longer when more unwell. We found waiting times of six weeks in Calderdale, Yorkshire, when patients accessed it directly through IAPT but more than a year when it was recommended by a psychiatrist, working in secondary care.
Such a disparity isn't uncommon, Dr Molodynski says. Psychiatrists sometimes stop seeing very unwell patients so IAPT services will, a far from ideal medical move. Calderdale CCG said it was 'now looking' at whether patients under hospital care could benefit from CBT under IAPT.
Doctors' concerns for these therapies are shared by NHS managers as the political and financial position of the NHS points to a worsening future.
All 200 or so CCGs in England have been told by NHS England to pay for thousands of extra IAPT therapists without increasing their budgets. Yet there's no similar demand to expand psychological therapies for patients under hospital care.
Lincolnshire's Mr Jerams says 'clear standards' from NHS England would help 'provide clarity on the level of services required'. But without this – and no further funding on the horizon – the temptation to raid other mental health services to meet IAPTs obligations seems inevitable.
This risk is real, according to City and Hackney CCG director of mental health Dan Burningham, who says funding for specialist talking therapies has played 'second fiddle' to IAPT for some time.
'This raises an obvious question about social equality,' he adds. 'Patients with severe mental health problems tend to have lower incomes than those who can access IAPT.'
Diversify and develop
He suggests IAPT is enhanced to allow longer treatments, other kinds of therapies and realistic targets for patients with more complex illnesses, where improvement is a sign of success, rather than recovery.
Doctors are also making the case for an expansion of treatments for patients with more severe mental ill health in their own trusts and at a national level.
Chester consultant psychiatrist Anushta Sivananthan has, for example, set up a dedicated, intensive service for patients with complex needs at Cheshire and Wirral Partnership NHS Foundation Trust, where she's medical director.
'The challenge for people who don't fit into the IAPT box,' she says, 'is that you have to opt in; there's the need for motivation. If your life is difficult, complex and chaotic, it's really hard to have structures.'
As well as increasing access to therapies, such as DBT, staff help sort patients' practical problems to do with housing and debt for example. It's designed for people who call on services, such as their GPs or emergency care, when in crisis, and enables staff to focus on the patient and their wider needs as we cannot successfully treat symptoms in isolation.
The effect of this intensive intervention appears impressive, showing huge drops in demand for GP appointments, attendances at emergency departments and the need for hospital beds. The savings may be significant.
At a national level, the Royal College of Psychiatrists has set up a talking therapies taskforce, to make the case for expanding such services nationwide, just as the architects of IAPT did 10 years ago.
These are the 'bright spots of light' for patients who aren't helped by IAPT, says Dr Molodynski.
'What's clear is that extra investment is needed and it should be protected, not allowed to be raided to plug gaps in other services,' he adds. 'It won't be easy to fix this problem, even with investment. Working practice will need to change too, and therapy services will have to accept greater scrutiny and accountability than previously.'
To Ms Mattocks, now training to be a psychiatric nurse, the answer's straightforward. 'If someone needs therapy, they should be offered that,' she says.
'I didn't want to wait, I wanted to have it now, or I wanted to be dead. I just wanted something to happen.'
Visits to GPs plummet after use of service
Wirral Complex Needs service is designed to help patients with complex and severe mental health problems who regularly use out-of-hours, emergency services or make frequent last-minute appointments with their GPs.
Set up by Cheshire and Wirral Partnership NHS Foundation Trust since 2013, it has increased patient access to suitable talking therapies and helps to manage practical personal problems, such as debt and housing.
Around a quarter of clinical contact with patients is for talking therapy.
Consultant psychotherapist Mark Stowell-Smith says the service provides 'proactive, assertive, engagement' to patients who previously struggled to engage with formal treatment or 'floated around' public services.
'Their intervention would have been emergency care or the police or other inappropriate services,' he says. 'We are able to provide a more supportive and flexible approach to engagement which enable people to be more amenable to psychological therapy.'
The service appears to have impressive results. It's latest performance report shows large drops in its patients' visits to their GPs, emergency departments and the number of nights spent in psychiatric beds (see graph below) in three months post treatment compared with the same period beforehand.
Cheshire consultant psychiatrist Anushta Sivananthan says her trust is now looking at how the service could be extended as part of its work for the Cheshire and Merseyside sustainability and transformation plan.
'Before this service was set up, these people would have been under the care of a community mental health team,' she adds.
'They would have had some psychological interventions. But the outcomes were not quite as good as they are getting now. This gives this extra bit of support and intervention.'