A life-size papier mâché model of a man stands at the doorway. Dating back to the 19th century, and constructed in the Auzoux workshops in France, it's an anatomical model designed to be taken apart or dissected repeatedly.
This one (pictured left), bought by the University of Aberdeen in 1879, separates into 92 pieces. As teaching tools, such models were popular and practical – but they were no substitute for the real thing, for the experience of dissecting an actual human body.
It's a fitting start to Anatomy: A Matter of Death and Life, which opened at the National Museum of Scotland on 2 July. The presence of this early experiment in clinical simulation points up the enormous challenge in acquiring sufficient cadavers for teaching and research.
This very real problem of 'human resources' was to culminate in one of the most horrific episodes in Edinburgh's medical history; that is, the scandal of those who sought to feed demand by robbing graves, or even murdering people to meet the need.
Although it contains such highlights as the skeleton of William Burke, who was sentenced to hanging and dissection for murder, the exhibition is far from a chamber of horrors.
Rather, it takes a new and very contemporary view of the history of anatomy, which also casts an interesting light on how medicine has changed – and where, arguably, it hasn't.
Da Vinci and dissection
The importance of dissection to learning about anatomy is threaded throughout the exhibition. For example, there are some rarely seen drawings by Leonardo Da Vinci (lent by the Queen).
Da Vinci who dissected more than 30 human bodies. His unpublished notes contained information about the heart's movement and structure that was only 'discovered' centuries later (an important lesson on making sure you publish your research findings, says the museum's senior curator for biomedical science, Sophie Goggins as an aside).
Were doctors innocent recipients of bodies they thought were obtained legitimately?

Jennifer Trueland
Coming bang up to date, there is also video testimony of the continuing value that dissection brings to today's medical students.
Beth Fitt, a medical student at the University of Dundee, talks about how dissection really helps doctors to understand the whole person, while Joyce Faulkner describes the process of donation of the body of her late husband (in accordance with his wishes), and explains why she has also decided to leave her body to the University of Edinburgh.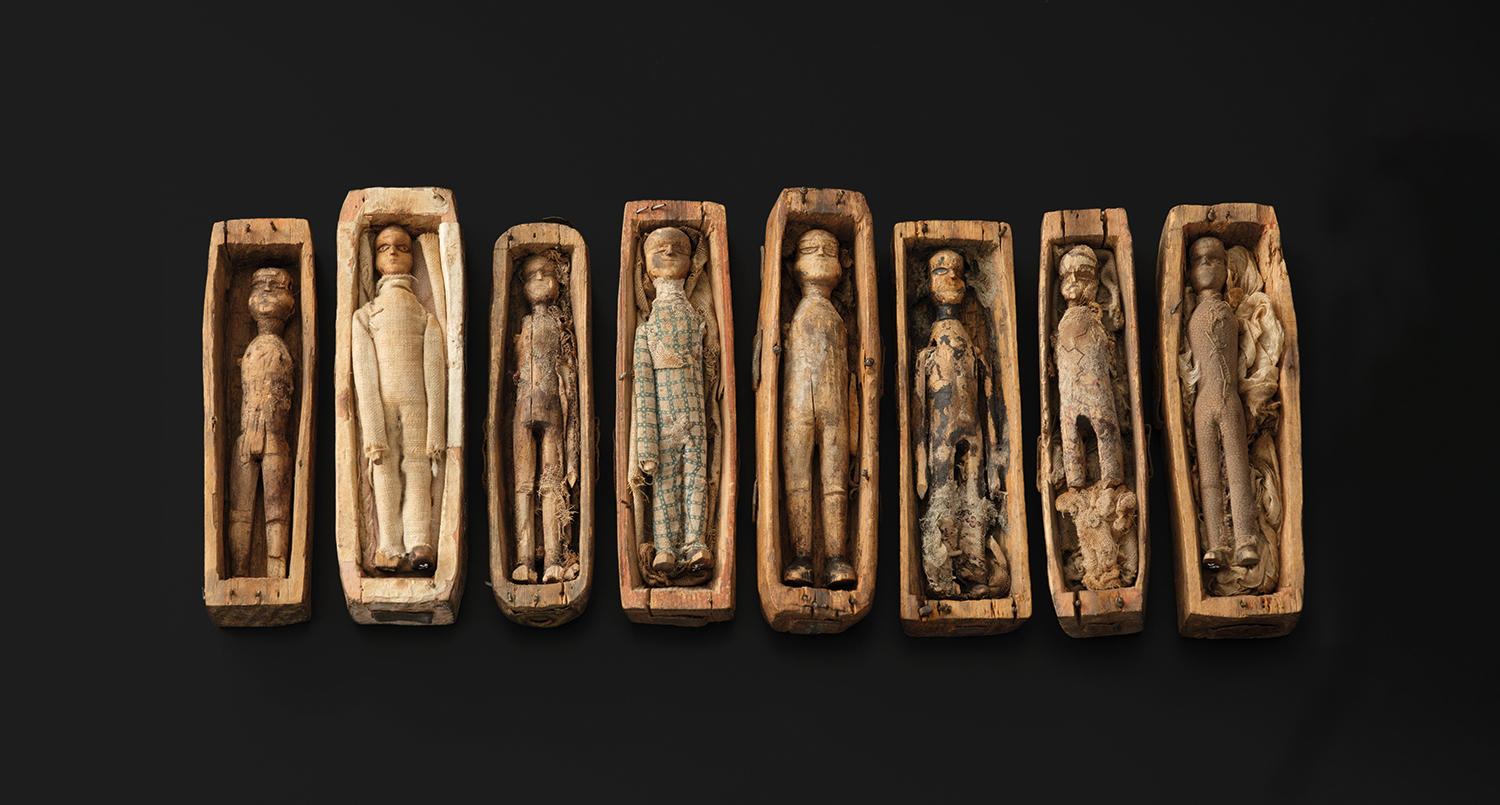 Donated cadavers today – described as 'silent teachers' – were from people who were willing and actively wanted to help.
They could also be sure that their bodies would be treated with respect. This, however, was not always the case for those ending up on the dissection table.
The exhibition does not shy away from the fact that it was those from the poorest backgrounds whose bodies would help feed the insatiable demand as Edinburgh became a world leader in medical education.
Guarded graves
While the wealthy could afford to hire 'mortsafes' – heavy equipment designed to keep robbers away from corpses until they were too decayed to be of value to anatomists – the poor did not have the same luxury.
Indeed, the exhibition reveals that graveyards could be lively places: some families employed people to protect their loved ones' graves, but these could be decoyed or bribed into dereliction of duty. The local guards were often on the scene too.
They wouldn't intervene to protect the graves, but rather to break up fights between would-be robbers and angry families. The story of Burke and Hare illustrates the difference that income and status makes to life and death in early 19th century Edinburgh.
This exhibition does its best to foreground the victims of these two serial killers with a moving wall of posters giving the names and any biographical details there might be of their 16 victims (some were never even named).
It also gives due prominence to the roles of Hare's wife, Margaret, who was certainly involved in facilitating the murders, and to Burke's partner, Helen McDougal (who was charged with murder but the case was found unproven).
The anatomist was exonerated by a panel of other doctors

Jennifer Trueland
And what of the role of the doctors in this? Were they innocent recipients of bodies they thought were obtained legitimately, or were they more complicit?
The anatomist Robert Knox, who had paid Hare a substantial sum for the body of a lodger who had died, was exonerated by 'a panel of other doctors', the exhibition notes say.
Although shunned by many for his involvement, he nevertheless remained free to develop his career (which took the unsavoury direction of scientific racism).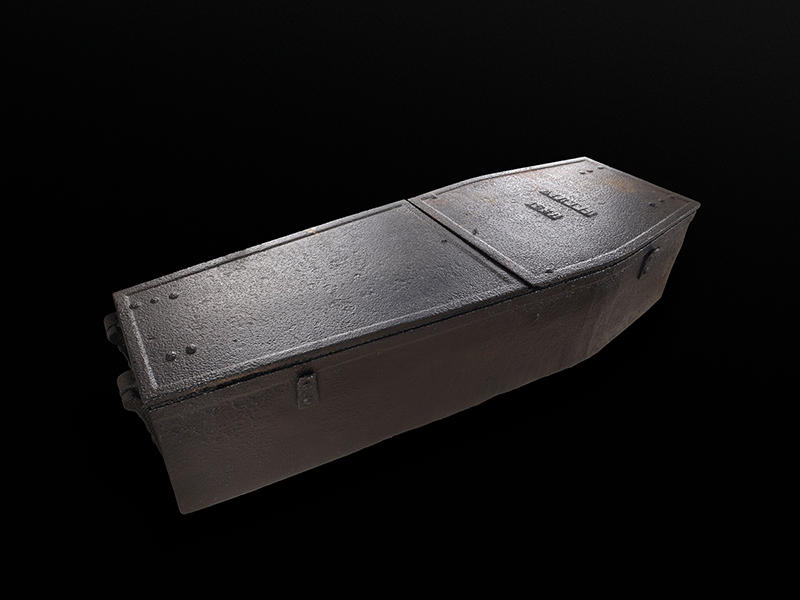 The West Port murders, as they became known, did however pave the way to the Anatomy Act of 1832, incidentally four years after a petition from medical students asking for a better supply of cadavers – an early example of student activism.
They also continue to contribute to popular culture and legend. Just a few feet from Burke's skeleton sits a set of miniature wooden coffins, each containing a miniature wooden body.
These were found on Edinburgh's ancient volcano, Arthur's Seat, in June 1836. The fact that there were 16 of them led to speculation that they represented the victims of Burke and Hare.
Whether or not that is the case (and there's really no evidence that it is) they make a touching end to what is an excellent exhibition.
Anatomy: A Matter of Death and Life runs at the National Museum of Scotland in Edinburgh until 30 October.