'One of our veterans was having diathermy, which gives off a very distinctive smell of burning flesh.
It reminded him of being in a burning vehicle with his colleagues burning to death. It brought that all back.'
Lieutenant colonel Carl Meyer, a consultant lower limb arthroplasty and trauma surgeon, recalls one of the more harrowing reactions a patient has had in his theatre. But, with his military background, he knew what to do.
'We recognised it immediately and knew how to deal with it,' explains Lt Col Meyer.
'We stopped using electrocautery and once we had taken it away we relaxed him and calmed him down.
'Someone who hadn't worked in the military wouldn't realise what was going on. And he was much more able to tell me what was going on than someone he didn't think had any understanding. He immediately explained he'd been in a plane crash and could smell the burning bodies again. 'He clearly found it very distressing, but we were able to talk it through immediately and he was fine.'
I felt there were inequalities in veterans' access to services

Professor Briggs
Treating veterans is different to treating civilian patients. Lt Col Meyer's Robert Jones and Agnes Hunt Specialist Orthopaedic Hospital, in Oswestry, Shropshire, serves both communities and is a prime example of how a holistic approach, understanding veterans' needs and speaking in their language, helps put them at ease.
'It comes by having people who understand veterans' expectations,' adds Lt Col Meyer, a consultant of 11 years who has spent 20 years in the British military. Robert Jones Agnes Hunt carries out more hip joint replacements than any other hospital in Europe and Lt Col Meyer says its 'military umbrella' reassures veterans they are 'not just someone on a conveyor belt' but 'an individual we really want to look after'.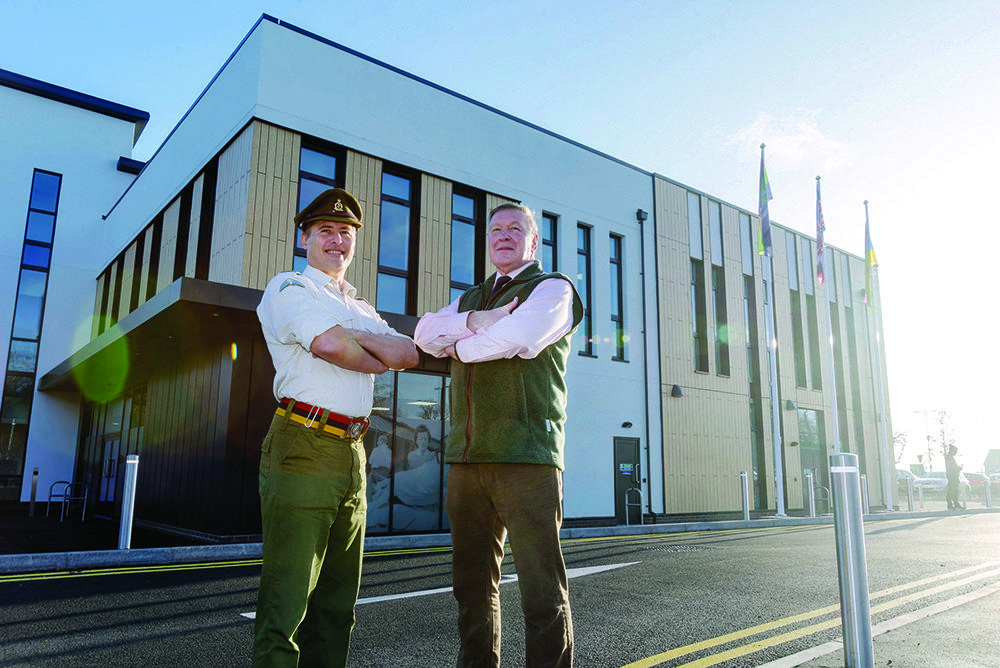 That involves wrap-around care, which the hospital already provides but hopes to improve this year with a new £6.5m orthopaedic centre, built using capital funding from a military charity, which includes a veterans' hub and rehabilitation centre with on-site physiotherapists.
'We have a lot of people with PTSD and mental health conditions [as well as orthopaedic needs], which we're better geared up to deal with than regular hospitals,' adds Lt Col Meyer.
'Replacing someone's hip or knee doesn't fix their leaky roof, solve their drug or alcohol dependency problem or their pension problem.
'We're trying to provide a more bespoke service for our veterans, to deal with them more holistically; things we should be doing across the NHS.' Military familiarities help.
'I've always worked in uniform since becoming a consultant,' he adds. 'Veterans like that. It doesn't matter if it's the Army, Navy or Air Force, they know exactly who they're talking to. They're in no doubt who they've come to see and that often opens up conversation, builds a rapport. It's common ground from which we go into whatever problem it is they're here for.'
Company at hand
The hospital enlists fit and healthy volunteer veterans to visit others on the ward.
'If you're an 80-year-old from Portsmouth and you're up here on your own it makes a difference,' says Lt Col Meyer, who adds that veterans are intentionally put in the same recovery bays.
'It's priceless. If you get a soldier, a sailor and an airman in the same ward, they're back to being 20-year-olds. They're throwing boiled sweets at each other and competing to be first walking on their crutches. The language gets progressively more lewd, but it's funny. And while it's challenging in some respects, it's positive for the staff looking after them.'
Yet the hospital is one of few providing such services in the UK, and demand is 'colossal', with waiting times of eight to 12 months, says Lt Col Meyer. 'In terms of real output, we are basically it.'
We have a lot of people with PTSD which we're better geared up to deal with than regular hospitals

Lt Col Meyer
With no emergency department at the hospital, they can get on with the job at hand. Lt Col Meyer, who does trauma work at Shrewsbury with '14 ambulances stacked up outside', stresses: 'You couldn't run this service at an acute hospital. There are no beds. Here, we can control the inflow and outflow of patients, there are not the emergency services, we just do orthopaedics with an amazing skill base.'
Lt Col Meyer wants more NHS orthopaedic services to offer a service like that at Robert Jones Agnes Hunt as 'there is far more work than we can cover here' and 'in an ideal world you would have your hip replacement done local to you'.
He says: 'It's not costing the NHS any additional money. You just need people with a will to make it work and a quality service to offer.' A growing number of veterans are being referred to his service through hospital trusts accredited by the VCHA (Veterans Covenant Healthcare Alliance).
Accreditation works by ensuring frontline staff are trained in veterans' specific needs and understand how to signpost them to the right services. It can be as simple as asking patients whether they have ever served in the military, and helps identify services for veterans as well as the wider armed forces community such as reservists and families of veterans, who are also entitled to specialist support.
More than two thirds of English acute NHS trusts (147) are now accredited with the VCHA, and it hopes all 209 will be by the end of 2024. There are also 11 accredited independent providers, hospices and care homes.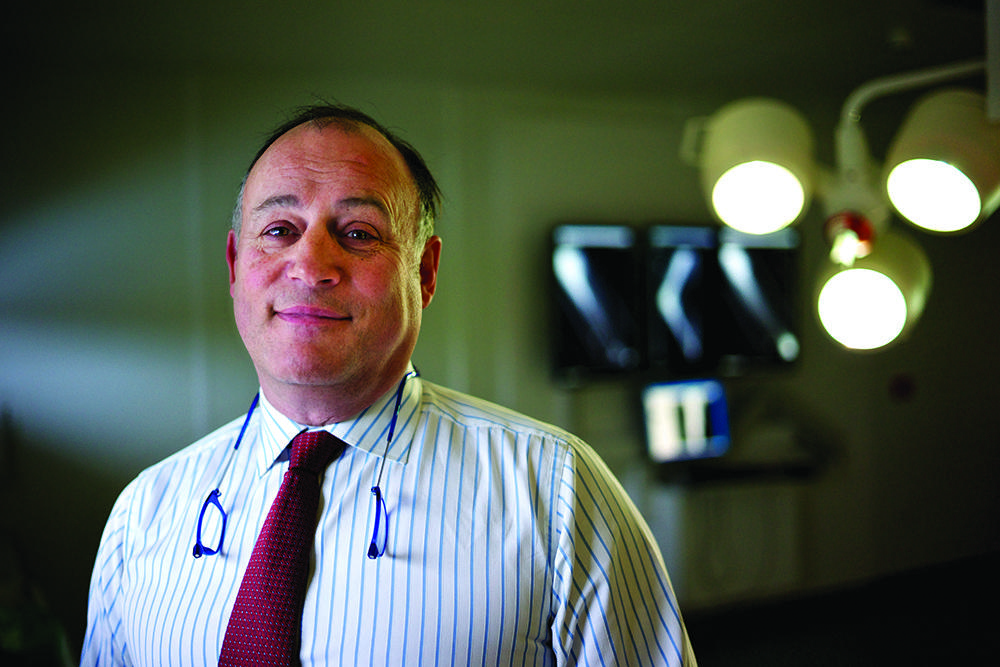 Tim Briggs, VCHA chair and national lead, has been a consultant orthopaedic surgeon at Royal National Orthopaedic Hospital since 1992 and was appointed national director for clinical quality and efficiency for the NHS in 2015.
Professor Briggs wrote in 2014 The Chavasse Report – named after First World War military doctor Noel Chavasse, one of only three people to be awarded the Victoria Cross twice – with the aim of ensuring better and greater continuity of care for people severely wounded in action or suffering debilitating musculoskeletal infirmity as a consequence of their military service.
It builds on his GIRFT (Getting It Right First Time) report and makes the case for a network of NHS hospitals to provide timely care for veterans and setting up NHS veteran rehabilitation units, linked to those in the military, to provide a 'seamless' transition of care and shared learning between the Defence Medical Services and NHS to reduce disadvantage and unwarranted variation.
Complex injuries
Prof Briggs tells The Doctor: 'These people need treatment quickly, so that if they are asked to deploy they are fit to do so. And many veterans with complex injuries get lost in the system. We aim to get them back to the best they can be.
'I've tried to create a joined-up approach across the NHS. I felt there were inequalities in veterans' access to services. Most veterans can be treated close to home, but treatment is better when we understand their specific needs.'
Professor Briggs explains that veterans' health needs are 'complex' and while musculoskeletal is the main secondary care requirement there are also many instances of cardiovascular and mental health needs.
Few know that better than Bhairavi Sapre, a consultant adult psychiatrist currently at Cheshire and Wirral Partnership NHS Foundation Trust, a lieutenant colonel who has served in the army medical corps for 20 years as a reservist.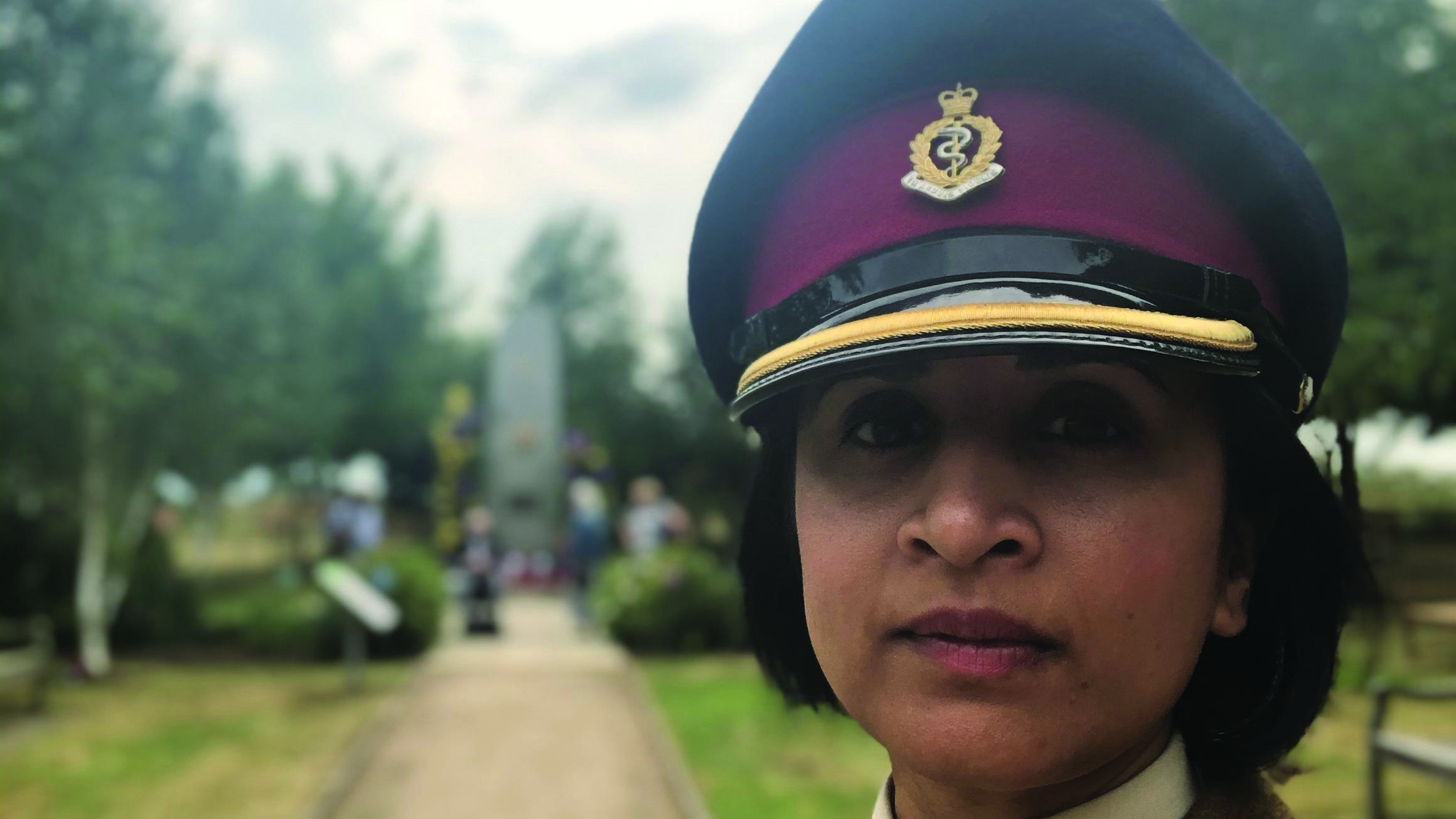 She tells The Doctor: 'Anybody who has had a recent transition from being in the military to civilian life might have PTSD, but also anxiety, depression, alcohol or substance misuse issues, gambling problems.'
Professor Sapre, who has been the trust's armed forces clinician champion for four years, says that, while GPs can also spot signs and ask the right questions to establish if a patient is a veteran, it is easier in adult mental health services because there is more time per assessment than in primary care.
'Once a patient is through the door of a mental health trust, there is more opportunity to capture these sorts of issues,' she says, noting that her knowledge of Army language from being a reservist helps her build relationships with her patients.
'We are able to identify physical health problems too; common ones for veterans would be musculoskeletal or hearing problems.'
She says one of the common struggles for those transitioning from military to civilian life is finding a sense of purpose, and understanding that the civilian world isn't as ordered and rules-based as the military. Employment is a big part of that, without which there is little sense of purpose and mental health conditions can spiral as a result.
'In the Army, a lot is done for you, so you don't have to think about job applications and CVs,' says Prof Sapre. 'So it's quite a frightening prospect doing that for the first time. There's usually a big desire to work, but veterans don't know how to sell themselves.
'There are lots of transferable skills, but navigating the complexity of civilian life is hard if you've served in the military for years. You might be really proficient using a weapon, but how does that translate into other roles?'
Anybody who has had a recent transition from being in the military to civilian life might have anxiety issues

Dr Sapre
To help more veterans transition to civilian employment and combat those mental health problems, Prof Sapre is working with The Poppy Factory, a charity which supports veterans with health conditions into employment.
Over the last two years, The Poppy Factory has had more than 300 referrals from the NHS, from primary and secondary care, representing about 32 per cent of its referrals.
Regular assessments show 64 per cent reported increased health and wellbeing and 60 per cent increased stability. Almost all of the referrals to Cheshire and Wirral since January 2021 have had 'good outcomes', says Prof Sapre.
That means they have transitioned into work, and clinicians continue to check in with those patients after employment.
Patient advocate
Prof Sapre explains: 'We bring the expertise and the Poppy Factory navigates systems that us as clinicians aren't necessarily familiar with. The two, together, help us do the best by the veteran.
'We have an appreciation of where they are and what medication they might be on and how that affects their ability to do certain jobs – driving for example. We can advise if they need to be available for intensive therapy and if that therapy might preclude them from certain jobs or make them harder.
'Or we can really advocate for patients. If the Poppy Factory has identified a certain role but it needs the backing of a medical opinion to consider reasonable adjustments, we can support that.
'It's not that employers don't want to take on a veteran who might have specific considerations, but if you've got the added weight of the clinician who says these might be some of the issues you want to think about – we can provide that and help make it a successful transition.'
Confidence rediscovered
Prof Sapre is an advocate of psycho-social interventions.
'For a long time, we've known tablets aren't the solution,' she says. 'It's about empowering people and giving them purpose; making them feel valued. 'I know from working with other people in the armed forces that so much of their self-esteem is linked to their occupation. So to come out of a very protected, very closed environment of military life, can be terrifying.
'Veterans often don't ask questions because they don't want to come across as foolish or stupid. We can give them a safe space and say, "We get you. We understand. We can help you get into employment that meets your needs".'
Whether it is a physical or mental health condition that veterans come to the NHS for, the VCHA insists that a wider understanding of veterans' particular needs can only help.
Professor Briggs says: 'If we get this right, so people are treated with respect and no disadvantage, it's going to help the entire NHS. And the NHS can learn from the military about holistic care.
'If you can improve health outcomes for veterans, all NHS patients will benefit. Veterans spent their lives protecting us, and in return they deserve our respect and support.'