A doctor has prompted the health secretary to write in support of the profession, after speaking out about his experiences of racial discrimination.
Blackpool-based associate specialist Radhakrishna Shanbhag described being racially abused by patients during his 27 years working in the NHS, calling for greater action in tackling discrimination faced by health service staff.
Mr Shanbhag who is a trauma and orthopaedic surgeon, BMA council and BMA staff, associate specialist and specialty doctors committee member, told ITV News of how one incident, in which a patient requested a white doctor instead of him, had left him feeling devastated and considering his position in the health service.
He added that he had not directly refused the patient's request as he had been unsure as to whether he would have had the support of his employer in doing so.
In response to Mr Shanbhag's interview, health secretary Matt Hancock (pictured below) initially stated that it was the NHS's responsibility to ensure that instances of racial discrimination against staff were 'properly managed individually'.
However, earlier this week Mr Hancock contacted Mr Shanbhag and has now written to all NHS staff on the issue of racial discrimination, and has publicly stated that doctors should simply answer 'no' if a patient requests a white doctor.
He added that BAME (black, Asian and minority ethnic) doctors encountering racial discrimination should always be in a position where they felt confident that their managers would support them, and that employers had a duty under the NHS constitution to protect staff from violence and abuse.
Break silence
Mr Shanbhag's testimony came as an investigation by ITV revealed that the number of racist attacks against staff in the NHS rose from 589 in 2013 to 1,448 in 2018.
He said that he had spoken out after deciding he could no longer remain silent about his experiences. Since giving his interview, he told the BMA how the chief executive of his trust had contacted him to offer his full support.
He added that while he welcomed the fact that his interview had brought the issue of racism in the health service to national attention, he insisted that his experiences were sadly far from isolated.
'I am articulating something that affects thousands [in the NHS], I'm not unique in that sense. There has always been lip-service paid to the issue of addressing racism and we need to make them [politicians] realise that what they have done up until now to address these issues has not been good enough.
He added: 'I want to see action that delivers change. I know that this cannot happen overnight – there has to be a desire to deliver change and this then has to then be met with appropriate action.'
Zero tolerance
In his letter Mr Hancock said: 'No person should ever feel worthless because of racial abuse. Particularly the extraordinary individuals, like Radhakrishna Shanbhag, who have dedicated their lives to improving the lives of others.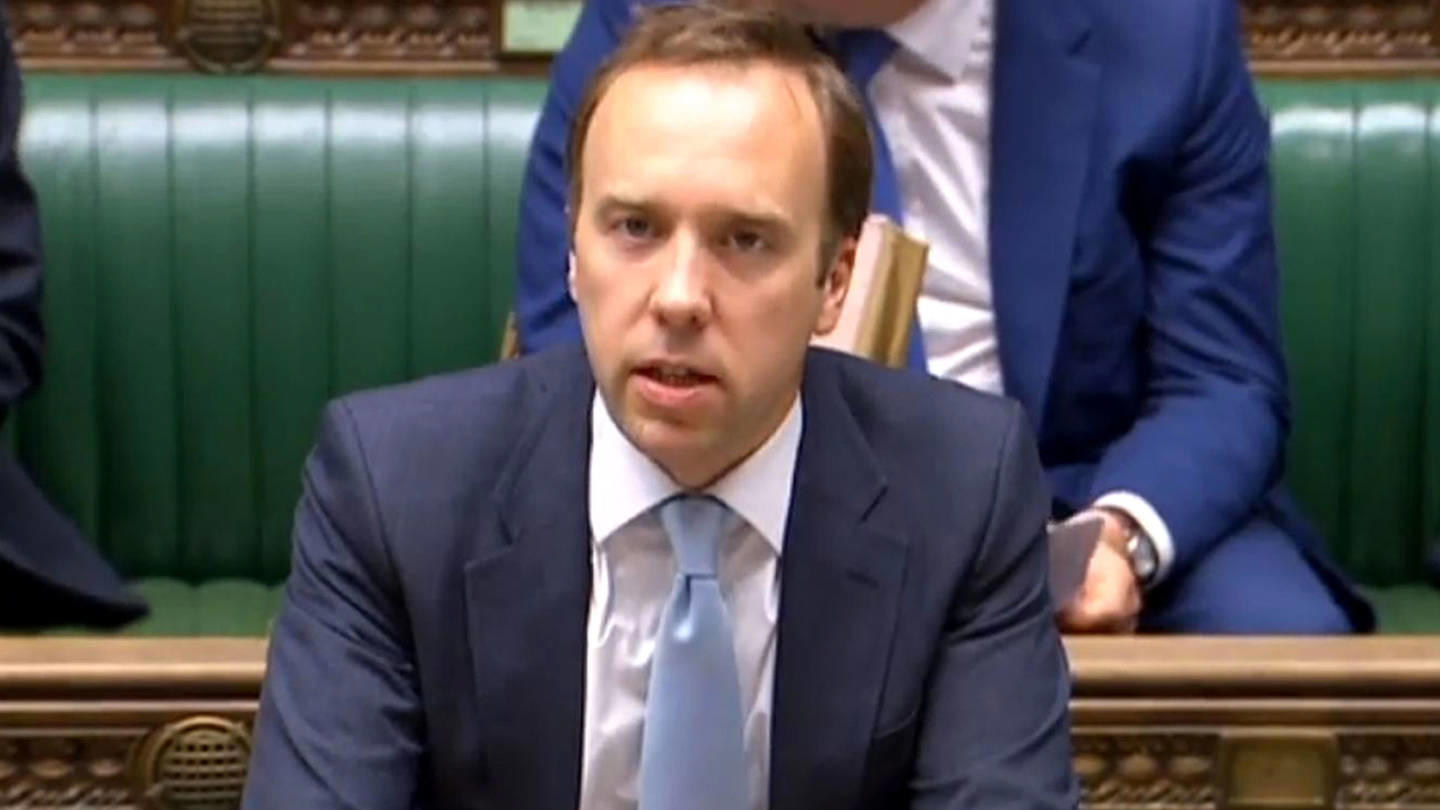 'I want to send a clear message, from the very top of our health and care system, with the strong support from of the entire national leadership of the NHS: this sort of abuse is unacceptable and we will not tolerate it.'
BMA council chair Chaand Nagpaul said in an interview with ITV News: 'I would have thought that it should already be a duty, and obligation for a hospital or any NHS provider to not tolerate such abuse of its workforce. It should already have been the case that no doctor should have to face being told that a patient will not wish to be seen by that doctor on the basis of colour.
'This should have already been an obligation of hospitals and workplaces in the NHS and the secretary of state has reiterated that, but I don't think that this is something that should have needed a letter [from him]. This is something that we should have already been implementing as part of a health service that treats both patients and doctors fairly.'
Dr Nagpaul added that for the health service to take a zero-tolerance stance against racism and discrimination, it was essential staff felt confident they would be supported by their employer, something that was not always the case.