The top floor of a Dorset department store is unlikely proof that crisis can breed innovation in healthcare.
The new outpatient assessment clinic sits above menswear in the Poole branch of Beales and it shows positive change is possible when time and head space are given to thinking outside the box.
By designing clinics from scratch, rather than revisiting old formulae, University Hospitals Dorset NHS Foundation Trust is now tackling its diagnostic backlog – and, it believes, offering better patient care.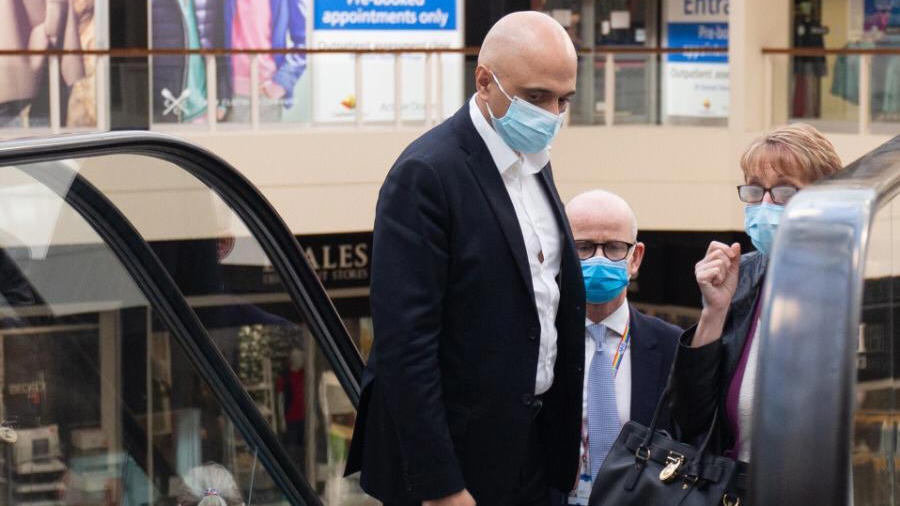 It's been a great opportunity to build partnership with others across the county, including Dorset County Hospital and Dorset CCG (clinical commissioning group). And there have been some unforeseen side effects too: as well as being a shot in the arm for the local retail sector, the new clinic is boosting staff morale.
'These are the most innovative changes I have seen in orthopaedic clinics in more than 30 years of working in the NHS,' says orthopaedic surgeon Professor Robert Middleton.
'Clinics can be physically and mentally draining; you can feel hopeless as you can never quite keep up with demand and expectations. But, with these new clinics, I have a feeling of liberation and satisfaction after a good day's work.'
A great opportunity to do things differently and design our clinics from the ground up

Dr Ramchandani
It was a conference hall redeployed as a mass vaccination site that provided the blank canvas the trust needed to kickstart creative conversations about tackling waiting lists.
As chief operating officer Mark Mould threw down the gauntlet to the different specialties to 'think big', new 'assessment pathways' were literally mapped out on the floor with tape.
Consultations followed with everyone from patient groups to commissioners to researchers at Bournemouth University and Arts University Bournemouth, to ensure every patient's needs were catered for.
Freeing up hospitals
Just nine months later, in mid-December, the new clinic opened – 2,600 square metres of partitioned space devoted to ophthalmology, dermatology, orthopaedics and breast- and abdominal aortic aneurysm-screening – in the  prime location of Poole's Dolphin Shopping Centre.
Shifting diagnostic testing into the community and freeing up hospitals to focus on emergency care was a recommendation of Professor Sir Mike Richards' review in 2020.
The Government is investing £350m in 40 community diagnostic centres across England, all additional capacity. The £5m funding for the lifetime of this clinic came through grants and funding sources in Dorset. Some of the materials used in the new outpatient assessment clinic in Beales were recycled from the decommissioned Nightingale Hospitals, including wash-stations, doors, and light fittings.
And volunteers from the COVID vaccination clinics are now being redeployed to ensure the smooth through-flow of patients – and to redirect strays in search of haberdashery.
Designed for efficiency
New efficiencies take different forms in the new clinic. For a start, the time patients spend there is much shorter than at a traditional clinic – because gaps between diagnostic tests and consultations have been designed out. 'Optimal flow' means there is little waiting around.
At the ophthalmology clinic, for example, cataract patients have a series of tests before seeing a doctor who decides with them whether they need an operation. The doctor moves between rooms where patients are ready to be seen, maximising the time they have to focus on the condition.
What has been five separate NHS appointments can be covered in one

Professor Middleton
Patients suspected of having conditions such as glaucoma and macular degeneration flow through a different, technician-led stream, undergoing a series of diagnostic tests at different stations. Clinical management decisions happen later, remotely.
The number of patients passing through these diagnostics has almost doubled, from about 24 a day to 40. 'It is an efficient way to see patients and a very positive experience for people,' says consultant ophthalmologist Mahesh Ramchandani.
'It's been a great opportunity to do things differently and design our clinics from the ground up, how you might want to design them.'
Professor Middleton says he too is able to see twice as many patients as before in the orthopaedics clinic, which focuses on hip replacement. But the benefits go far beyond efficiencies of time.
An orthopaedics patient now sees five different specialists in one visit: a surgeon, an anaesthetist, a physiotherapist, a pain specialist, and a LiveWell Dorset health adviser for guidance on lifestyle issues.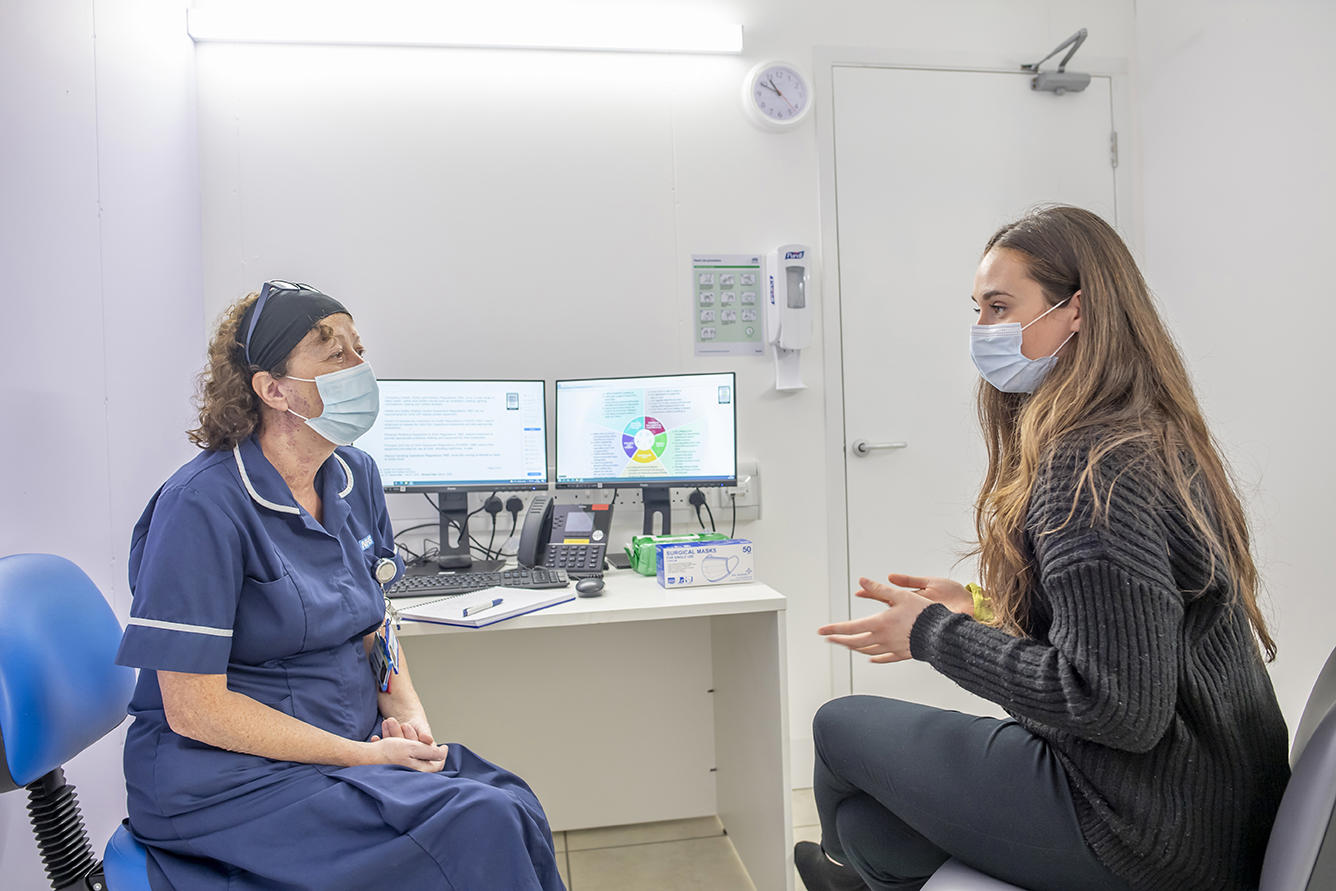 So, as well as being assessed for surgery, the patient is given support and advice to help them get fit before their hip replacement.
This reduces the need for intermediate appointments with their GP, and the likelihood of surgery cancellations, as Professor Middleton explains. 'One of the problems we have with waiting lists is that when finally the patient is called in for surgery, they have been waiting for months or even years, with nothing being done to get them fit for surgery.
If they're not fit, the operation is delayed or cancelled. Now, what has been five separate NHS appointments can be covered in one.' The clinic's location in a shopping centre appears to be having a positive effect on attendance at routine breast-screening clinics too.
This is especially true among women at the lower end of the target 50 to 70 age band, says Lisa Bisset, clinical director of the Dorset Breast Screening Unit. 'Historically, it's the younger age group who are less likely to turn up because they are generally the busiest. The early feedback we've had is that having it in a shopping centre, somewhere they need to go anyway, makes it much more convenient for them.'
It's hoped that more immediate access to screening will mean fewer symptomatic referrals, which take up GPs' and surgeons' time.
Stepping up
An element of these efficiency savings is job planning: tasks being assigned more strictly to those with the relevant skills.
Previously, in orthopaedics, for example, a considerable amount of a surgeon's allotted slot with a patient might be spent accessing records and then writing up notes. Now, for a surgeon such as Professor Middleton, '99 per cent of the consultation is spent with the patient, not looking at the computer'.
Likewise, in the cataract clinics, technicians do all the measurements and tests: the ophthalmologist's time is focused on the patient, not the paperwork.
We need to incorporate this new way of working into the training of our doctors

Professor Middleton
The effect has been to free up capacity in other parts of the health system. Routine breast-screening at Poole Hospital has been reduced, allowing for larger clinics there for women who need a follow-up assessment after an initial screening.
'We have radiographers who do biopsies and ultrasounds, who report X-rays, so I need them doing what they are qualified to do,' says Lisa Bisset.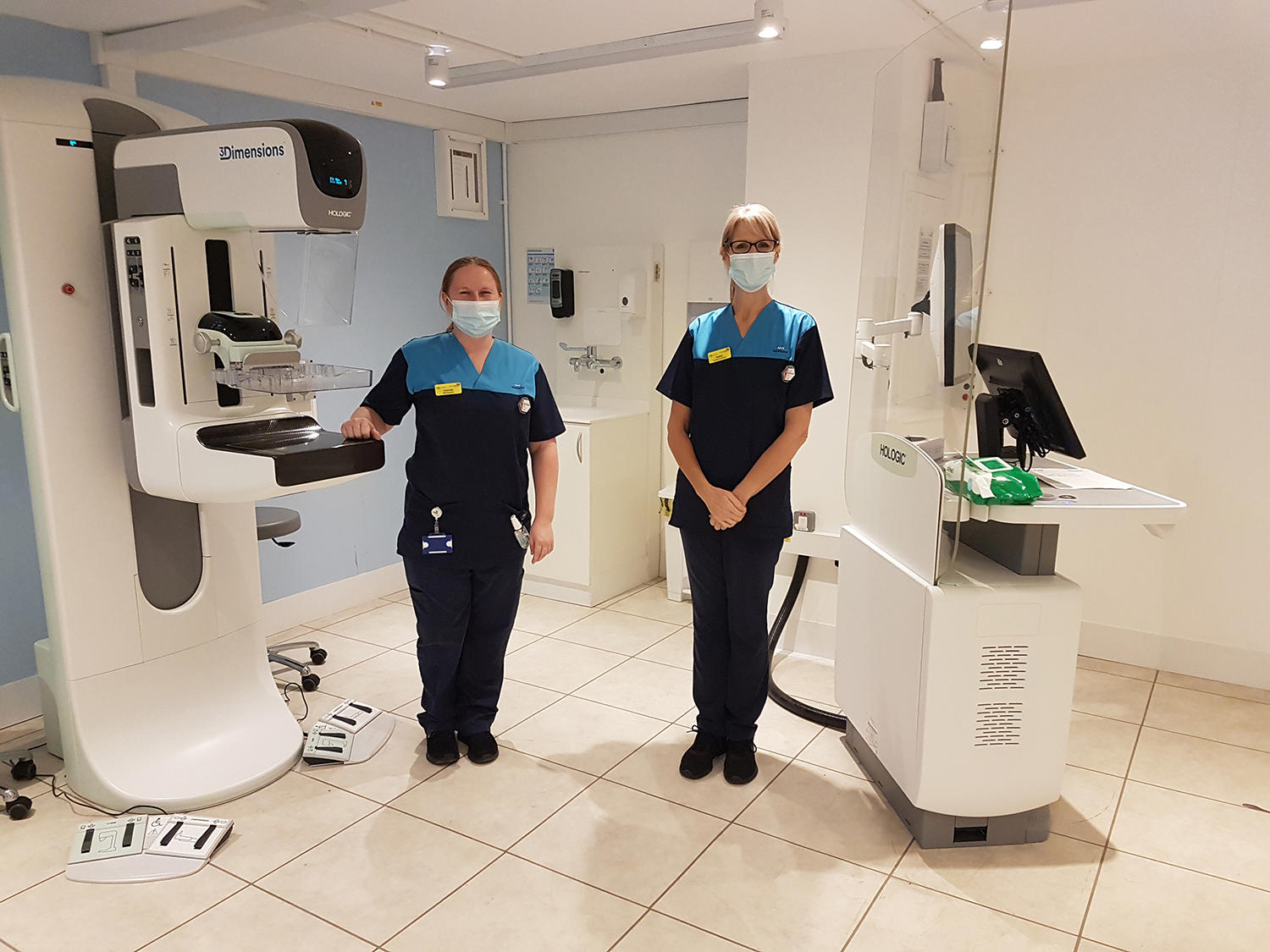 There is an opportunity – and an imperative – to go further in reassigning tasks, says Mr Ramchandani. The particular need in his specialty is to increase the system's capacity to assess test results, to keep pace with increased diagnostic testing.
'We need to incorporate this new way of working into the training of our doctors,' he says. He firmly believes the accuracy of modern technology means a wider pool of healthcare partners, including opticians, can be involved in interpreting scan results, with the right supervision and training.
'There's a definite need for the hospital to be helped,' says Mr Ramchandani. 'We can't cope with everything ourselves: we need to use the skills in the community.'
Momentum for change
The scale of the backlog is huge and it's a serious concern. 'Among these are patients who, if they're not seen, will lose vision permanently,' says Mr Ramchandani.
'During lockdown we did risk-rate those patients who were more likely to run into problems. But who knows which others might have issues that are running out of control?'
Everyone has the same goal... we all want to get to that point where we can say we have recovered from COVID

Lisa Bisset
Workforce pressures also remain high. But one unexpected outcome of the new clinic is that in the breast-screening service, for example, staff are choosing to extend their hours.
Lisa Bisset believes the momentum for change is an important motivator.
'Everyone has got the same goal at the minute: we all want to get to that point where we can say we have recovered from COVID,' she says.
'When we share the charts about the progress we're making, people can see their efforts are making a difference and it drives them on.
'I've worked for the NHS for 30 years too and I know that the size of the organisation means it has to run the way it does. But actually COVID has given us a bit of a shake-up, and this project is having a ripple effect outwards. Now even the junior radiographers feel they can come up with ideas for how we might work differently.'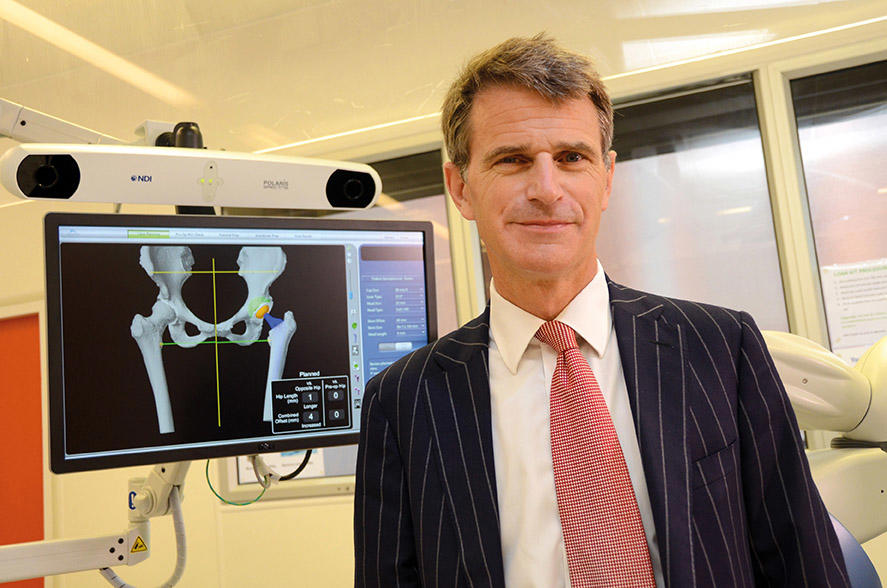 Professor Middleton has set himself the goal of reducing the period between GP referral and full assessment and listing for surgery to two to four weeks.
Although tackling the backlog and efficiency savings are important, the overriding aim is improving quality of care. For him, this is inextricable from team morale.
'COVID has brought us together and we are determined to recover and offer our patients the best possible care. It's a great feeling when you know you really are making a difference at work. There is light at the end of the tunnel – and we will come out of COVID better.' 
ALL PICTURES: UNIVERSITY HOSPITALS DORSET NHS FOUNDATION TRUST