Doctors have agreed the regulation of gambling is inadequate and does not prevent people becoming gamblers or effectively manage those who have developed problems.
A motion at the BMA annual representative meeting in Brighton, which recognises the large burden of morbidity and possibly mortality caused by harmful gambling, was carried with 85% of voters in favour.
It calls for coroners to be allowed to cite gambling as a factor in suicides, clinicians and medical students to receive more training, and the capacity of NHS clinics to be 'expanded significantly'.
Ellis Friedman, a London-based public health consultant, tabled the motion. He said: 'Gambling harms and their inequitable distribution are pressing public health issues.'
He said treatment services are 'patchy across the UK', with between 0.5 and 1 per cent of the UK's adult population estimated to be problem gamblers making gambling a 'major cause of morbidity' and implicated as being involved in 15% of suicides.
'The gambling industry poses a major public health issue in the UK and places the greatest burden of harm on the most vulnerable and deprived,' Friedman told delegates.
Digital dimension
He believes the government's current review of the 2005 Gambling Act 'provides an opportunity to adopt a comprehensive public health approach that prioritises the public from the harmful practices and policies of the gambling industry'.
'Regulation of gambling is inadequate, especially in the digital age,' added Dr Friedman. 'The current voluntary levy on the gambling industry does not provide independent scrutiny. Prevention isn't effective, with inadequate controls on advertising and sponsorship.'
'The gambling industry is making efforts to prevent greater regulation, including opposing a statutory levy, an independent regulatory framework and regular prevalent studies.
Lincoln GP Philip Williams said it was 'vital' the BMA has policy on gambling but questioned whether all doctors needed more training on the issue.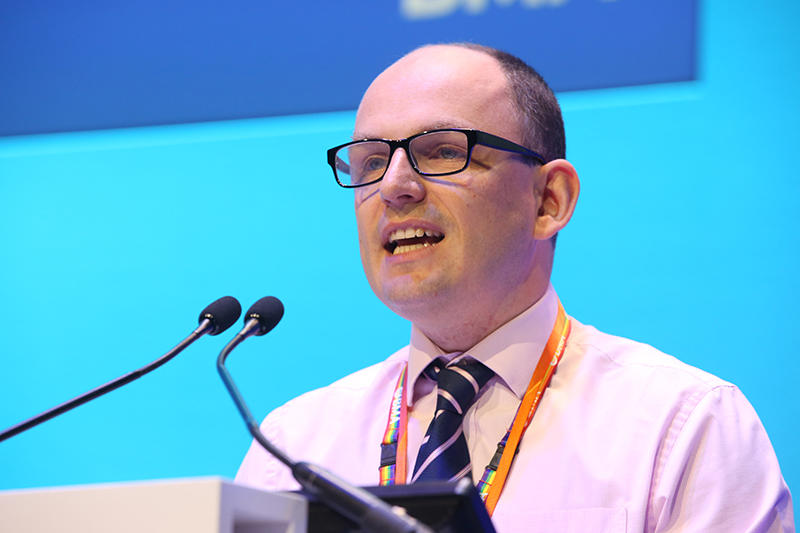 'Already, clinicians are crushed by an excess of mandatory training with limited evidence that it makes a significant impact on our practice and care.
'Similarly, the medical curriculum is heaving, fit to burst at the seams. If this is added, what's removed? And if you do remove something, then is this more important than all the other topics like health inequalities, suicide prevention or homelessness?
'The never-ceasing march of mandatory training de-professionalises our profession. Does an interventional radiologist really need further training on gambling addiction?'
Dr Friedman said the motion did not insist training was mandatory, but accepted that training would be 'more important for some doctors than others'.
But he said: 'The general principle is one I hope people can support. There is lots of evidence that doctors are poor in the identification and management of gambling.'
Penelope Toff, chair of the BMA's public health medicine committee, said Dr Williams' point on training was 'valid' but said the 'emphasis' of the motion was on training on gambling for medical students.
'There should be proper training across the board for addictions including gambling,' she said. 'This really is a serious public health issue, becoming more serious by the day – particularly among younger people, and it's strongly related to mental health issues.'
She also signposted the Practitioner Health programme for any doctors seeking support with any form of addiction they may be facing, including gambling.