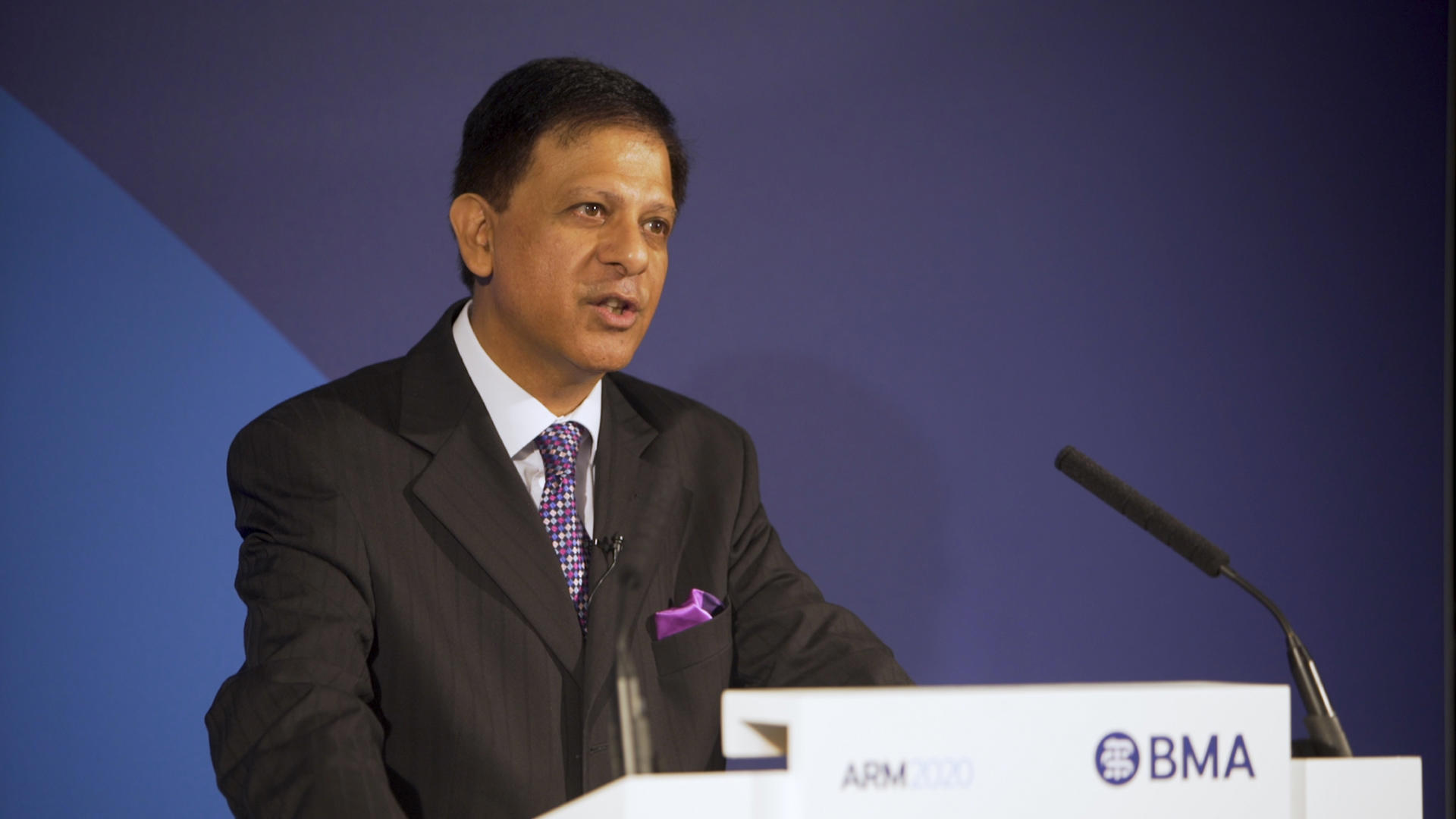 The sky did not fall down when revalidation was paused by the GMC earlier this year. That was how BMA council chair Chaand Nagpaul put it in his keynote speech to the BMA annual representative meeting.
The GMC's common-sensical decision meant that any doctor due to revalidate between 17 March of this year and 16 March next year had their date moved by a year. It was to help the health service 'prioritise clinical care for patients during the coronavirus pandemic'.
While there is much about the pandemic that doctors would never want to see repeated – the mortality, the intense working pressures, the deeply flawed response from the Government – there have been elements which have given insights into what a better health service could look like.
The BMA supports the principle of professional revalidation, but has long urged regulators to come up with a system that is less onerous and bureaucratic.
Manchester GP and BMA northwest regional council honorary secretary Tom Hughes described revalidation as a 'sledgehammer to crack a nut' which, from the low number of GPs it had picked up with possible or potential risks for fitness to practise, would not qualify as a screening programme under evidence-based medicine.
The time demands of revalidation were equal to 390,000 days of patient appointments, or 1,775 full-time equivalent GPs
He said: 'It takes up a huge amount of time. Several of the royal colleges said it would require 1.5 sessions in a consultant job plan, 6 ¼ hours per week to fulfil the requirements of revalidation with CPD and supporting activities. In general practice, it's probably even more because of the increased demands in the GP appraisal system.'
Dr Hughes cited figures which suggested that the time demands of revalidation were equal to 390,000 days of patient appointments, or 1,775 full-time equivalent GPs.
Dr Nagpaul said at the end of the debate: 'This is time for us not to be going backwards and just carrying on the same over-regulated environment we have inhabited up to now… to have something proportionate and supporting doctors to learn and care for patients.'
Most parts of the motion were passed by doctors at the ARM. They agreed that the pause in appraisal and revalidation had not resulted in any detriment to patient safety or standards of care, demanded a reduction in the regulation imposed by annual appraisal and five-yearly revalidation, and a proper independent audit of the processes involved to examine any alleged benefits and detrimental effects.
One part was passed as a 'reference', which means that doctors supported the spirit of the motion but it would not become policy. The reason was because it called for GMC guidance with respect to job plans, and GPs and junior doctors do not have them.