Life can be tragic!
We all know it. But as hard-working professionals, we often just soldier on. Hiding in emotional diminution or spiralling in the vortex of burnout. To the next task, to the next call, we often continue moving as automated efficient machines, until something crashes.
As we approached suicide prevention day on 9 September, the partnership and team at Spilsby Surgery – Lincolnshire, with guidance from the BMA and other professional bodies, took the opportunity to pause and reflect on wellbeing.
As a team, we have always been mindful of matters of wellness and have a work structure which gives many opportunities for replenishment and reflection. 
We are always developing an understanding and supportive culture which walks alongside our team members but in the fight to survive increasing workload, staff issues and manage other business matters, one may argue we had also slipped into a group dysfunctional silence about how we were all feeling especially about the collective challenges we face day to day and its impact on our wellbeing.
So, the clinical and administrative staff came together to tackle the elephant in the room.
From diverse personal challenges to work-related stress, we discussed how we have all been confronted by life's rude awakenings, especially in the wake of COVID. Facilitated by Kieran Sharrock, we talked about how we had sadly lost colleagues and loved ones and suffered ill health or cared for others in that position in a way that also affected us.
We observed a two-minute silence and remembered our colleague, Gail Milligan who died by suicide at the end of July this year and made headlines when her husband wrote a sobering reflection on the work-related pressures that Dr Milligan faced in her work and how they impacted her family life.
It struck a chord with most who heard of her news because we know that she is not the first healthcare professional to be overwhelmed to this extent and she certainly was not the last.
Many of the challenges that we face as a profession are systemic and we are constantly grappling with these. Often changes around these issues are slow and can feel like they're out of our control.
But as we look in the mirror of our shared humanity and vulnerability, we also find strength in managing the things that we can control and see a responsibility to look after our wellbeing, to build resilience. We talked about the ten ways to wellbeing.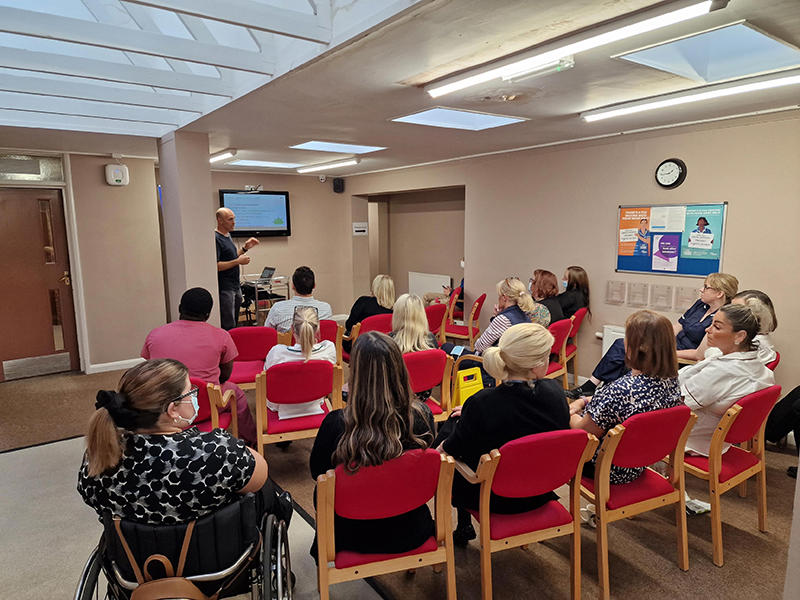 You've heard everything on the list but they're so easy not to do. The honest and caring reflection was cathartic for our team and hopefully empowering.
One of the action points that I am looking forward to out of the time we had is the work social that we will have in November in the 'escape rooms' followed by a meal afterwards.
I encourage all of us to take these small but game-changing steps to wellbeing so that we have the best chance of building an efficient and resilient healthcare system.
We usually desire positive change and know what we need to do but translating this into action scaffolded by accountability is what we all need to work on. To self and others, wee can all be a little more kind, connected, active, mindful, and generous. It does bring hope back to life!
Vongai Shuro is a GP at Spilsby surgery, Lincolnshire, mental health champion for the SOLAS PCN, Publicity and social media co-lead for First5 Lincolnshire and Lincolnshire LMC committee member. 
She did her medical training in St Georges, University of London and read medical law and ethics at Kings college London in 2010. She is also happily married and is a mum of 2 boys.