'Do you think anything is ever going to change at work?'
Lincolnshire GP Mark Thornton knew his therapist had got straight to the crux of the matter. Nothing was going to change. And he was 'completely burned out'.
For Dr Thornton (pictured), who started working as a GP in 1997 and has been a partner in his practice since 2014, working in general practice has become a daily struggle to manage 'unbelievable pressure' amid soaring demand and 'incredible' bureaucracy.
The two years of the COVID-19 pandemic have taken an unsustainable working life and made it utterly unbearable.
In 2020 Dr Thornton's father passed away after contracting the virus and 'just keeping the building open' in the fog of uncertain funding streams, rocketing demand and workforce pressures became too much.
And that is without mentioning the £25,000 'super tax' on earnings Dr Thornton 'did not want' but arose owing to covering the work of practitioners the practice cannot recruit.
I can't make 100 clinical decisions from 8am in the morning to 6.30pm at night day after day and not make mistakes

Dr Thornton
The impact – friends coming to stay and asking if he is ill, looming financial stress and genuine burnout – means drastic action is required.
For Dr Thornton that means a month of unpaid leave, returning to work on a three-day-a-week basis and planning to step down from partnership as soon as financially viable.
Beyond that even his future in general practice as a salaried GP, rather than a partner, is in question. 'I've just had enough,' Dr Thornton says.
'I can't make 100 clinical decisions from 8am in the morning to 6.30pm at night day after day and not make mistakes.'
He adds: 'The pressure of work is unbelievable. I am constantly struggling to try and get suitable staff to come and work with us, we have permanent vacancies and agency rates are extortionate. And we are one of the most uber-regulated businesses in the entire world… It is just absolutely out of control.'
Unsafe workload
Dr Thornton's story is far from out of the ordinary. Hertfordshire-based Neena Jha has worked as a salaried GP at the same practice for seven years.
In August last year Dr Jha gave her notice because she could no longer tolerate the ever-more intense demands in her workload.
'In my practice, I've had three salaried GPs who handed in their notice, within a six-month time period, to me handing in my notice,' Dr Jha, who now works as a locum, says.
For Dr Jha the workload felt 'completely unsafe' and began to impact her physically and emotionally.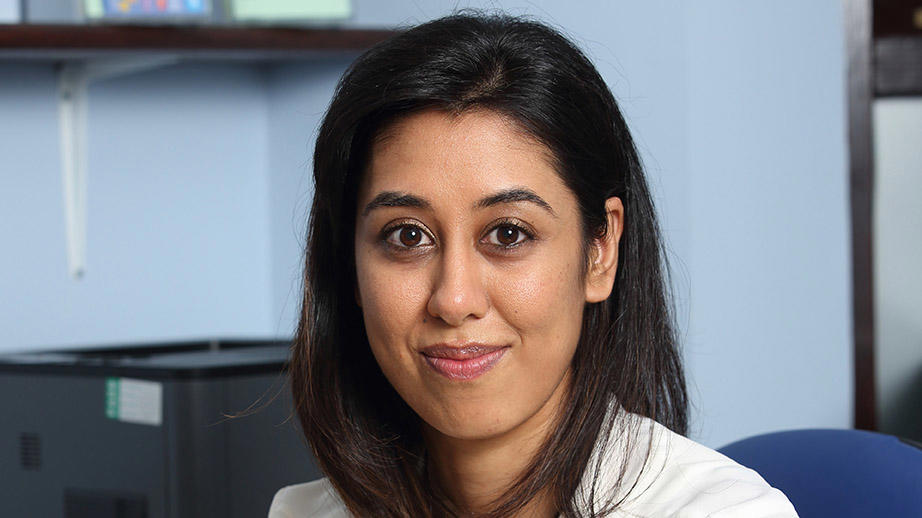 'The safe limit is 25 patients per doctor per day [but] on some days I'd have 70 patient contacts,' she says.
'I was going home worrying about it, worrying about if I've missed something. I didn't realise how much it was affecting me – it was actually my practice manager who noticed it. I was just completely burnt out, I just started losing weight without realising it … I was late, replying to emails, forgetting things at work, and I think I was developing compassion fatigue as well.'
There's always going to be another crisis. It's not fair on my family

north-east GP
Katie Bramall-Stainer, who was diagnosed with MS in 2010, also says the pressures of working in general practice made her unwell.
'For me the cracks began to show with regular partnership days of 12, sometimes 14, hours or longer… I look back now, through the retrospectoscope and see that this was the early aggressive phases of a chronic illness that became a perfect storm for me.
System.NullReferenceException: Object reference not set to an instance of an object.
   at Umbraco.Cms.Core.Models.PublishedContent.PublishedContentType..ctor(IContentTypeComposition contentType, IPublishedContentTypeFactory factory)
   at Our.Umbraco.DocTypeGridEditor.Helpers.DocTypeGridEditorHelper.<>c__DisplayClass15_0.<GetContentTypesByAlias>b__0()
   at Umbraco.Extensions.AppCacheExtensions.<>c__DisplayClass5_0`1.<GetCacheItem>b__0()
   at Umbraco.Cms.Core.Cache.SafeLazy.<>c__DisplayClass1_0.<GetSafeLazy>b__0()
--- End of stack trace from previous location ---
   at Umbraco.Cms.Core.Cache.ObjectCacheAppCache.Get(String key, Func`1 factory, Nullable`1 timeout, Boolean isSliding, String[] dependentFiles)
   at Umbraco.Cms.Core.Cache.ObjectCacheAppCache.Get(String key, Func`1 factory)
   at Umbraco.Cms.Core.Cache.DeepCloneAppCache.Get(String key, Func`1 factory)
   at Umbraco.Extensions.AppCacheExtensions.GetCacheItem[T](IAppCache provider, String cacheKey, Func`1 getCacheItem)
   at Our.Umbraco.DocTypeGridEditor.Helpers.DocTypeGridEditorHelper.GetContentTypesByAlias(String contentTypeAlias)
   at Our.Umbraco.DocTypeGridEditor.Helpers.DocTypeGridEditorHelper.ConvertValue(String id, String contentTypeAlias, String dataJson)
   at Our.Umbraco.DocTypeGridEditor.Helpers.DocTypeGridEditorHelper.RenderDocTypeGridEditorItem(IViewComponentHelper helper, IHtmlHelper htmlHelper, Object model)
   at AspNetCoreGeneratedDocument.App_Plugins_DocTypeGridEditor_Render_DocTypeGridEditor.ExecuteAsync()
   at Microsoft.AspNetCore.Mvc.Razor.RazorView.RenderPageCoreAsync(IRazorPage page, ViewContext context)
   at Microsoft.AspNetCore.Mvc.Razor.RazorView.RenderPageAsync(IRazorPage page, ViewContext context, Boolean invokeViewStarts)
   at Microsoft.AspNetCore.Mvc.Razor.RazorView.RenderAsync(ViewContext context)
   at Microsoft.AspNetCore.Mvc.ViewFeatures.HtmlHelper.RenderPartialCoreAsync(String partialViewName, Object model, ViewDataDictionary viewData, TextWriter writer)
   at Microsoft.AspNetCore.Mvc.ViewFeatures.HtmlHelper.PartialAsync(String partialViewName, Object model, ViewDataDictionary viewData)
   at AspNetCore.Views_Partials_grid_editors_base.ExecuteAsync() in C:\home\site\wwwroot\Views\Partials\grid\editors\base.cshtml:line 11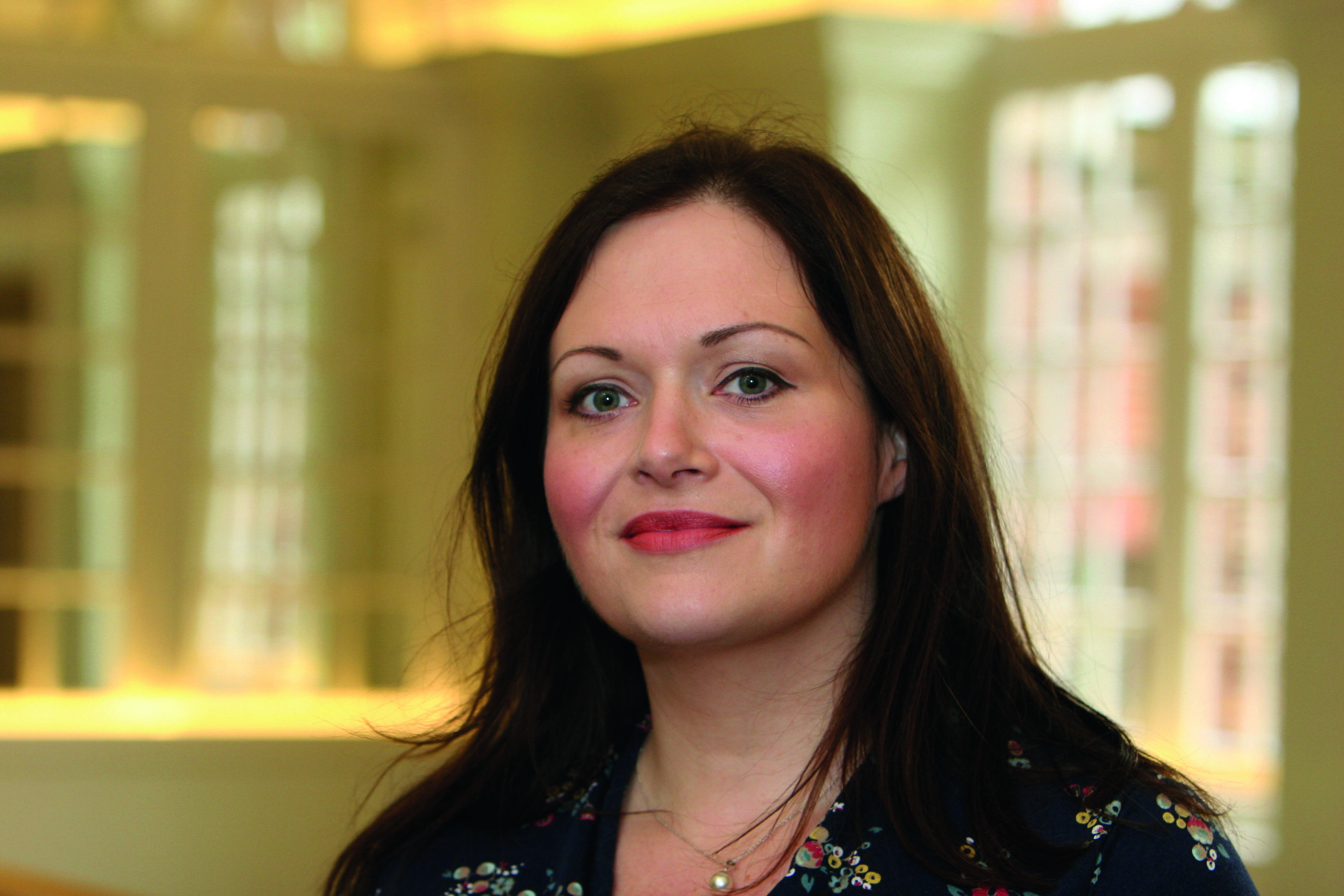 'I remember having a relapse that was characterised by an expressive dysphasia in July 2011. I'm known for being a bit of a motor-mouth. I was unable to hold a consultation – I couldn't speak – it was immensely traumatising. The practice response was to put me on telephone consults as if that made anything better; in fact it only made it worse.'
In Dr Bramall-Stainer's case continuing as a GP partner was unrealistic and she now works as a part-time retainer while focusing largely on leadership roles for the Cambridgeshire and Peterborough local medical committee and as chair of conference of the LMCs of the UK, among other positions.
For Dr Bramall-Stainer, general practice was supposed to be a career 'for the next 30 years', working with patients in an 'immensely privileged position'. But that was not realistic.
Sudden resignation
A north-east GP, who asked not to be named so they could speak freely, told The Doctor they had stepped down from partnership after a recurring bout of exhaustion and burnout lasted more than their 'normal' two-week period of personal difficulty and 'bouncing back' felt impossible.
'I've always said I'll just get through this year but I've realised there's always going to be another crisis. It's not fair on my family. I had to make a sudden decision to resign.'
They added: 'I love my job, I love my patients and I love my colleagues. But as a partner I'm not sure, if I kept going, that I would have been able to do this for the next 10 years. I don't think I would have the resilience. It's not sustainable, I don't think, to be able to have any quality of life.'
It says much about the situation the NHS finds itself in when GPs refer to needing two weeks to recover from particularly stressful moments in their working lives as 'normal'. Numerous doctors told The Doctor their working lives felt like 'fighting to survive'.
In February 2020, in a bid to reverse the stasis in GP workforce numbers the Government announced a drive to recruit an additional 6,000 GPs in England by 2024.
Yet despite these promises, as of December 2021, there are the equivalent of 1,516 fewer fully qualified full-time GPs compared to 2015. And in the year between December 2020 and December 2021, the NHS lost 454 GP partners.
Your gut tells you things are going to go wrong but you can't put them right

Dr Minas
Michael Mrozinski is one of the doctors who left general practice in that time period. Born in Glasgow, Dr Mrozinski qualified back in 2009 and began the process of specialising as a GP, working in general practice roles in both Scotland and London.
During his final year of GP training, he realised that the physical and mental demands posed by general practice in the UK were simply an unsustainable working environment, and in 2016 he took the difficult decision to relocate to Australia.
'In the circles of doctors, when they talk about careers, being a GP is probably [considered] one of the worst careers you could do as a doctor just now,' he says. 'People thought they would have a better lifestyle with general practice but from my experience, certainly during my registrar year, the partners in the practice were staying on until 8pm, 9pm or 10pm literally every single night.
'I used to leave at maybe just after 7 o'clock, a couple hours after we're supposed to finish, and they were kind of joking about how I was "going home early today". It's all jokes, but I couldn't do that for the rest of my life.'
Stepping away
These worrying figures are only likely to rise, with 16 per cent of respondents to a recent BMA survey saying they intend to leave the NHS altogether after the COVID-19 pandemic.
Alongside these stark statistics the number of GPs choosing to work part-time has been increasing, with doctors moving toward working patterns that may help protect them from stress, ill-health and burnout.
And, to cap it all, on average GP surgeries in England now have 2,222 more patients each than in 2015, with appointment bookings reaching record highs over the winter of 2021 – some 4.9 million more appointments in December 2021 compared with December 2019, a sharp rise of  20 per cent.
BMA GPs committee executive officer Richard Van Mellaerts says doctors would ask patients whether they should make changes in their working lives if they were experiencing the conditions many GPs are working in.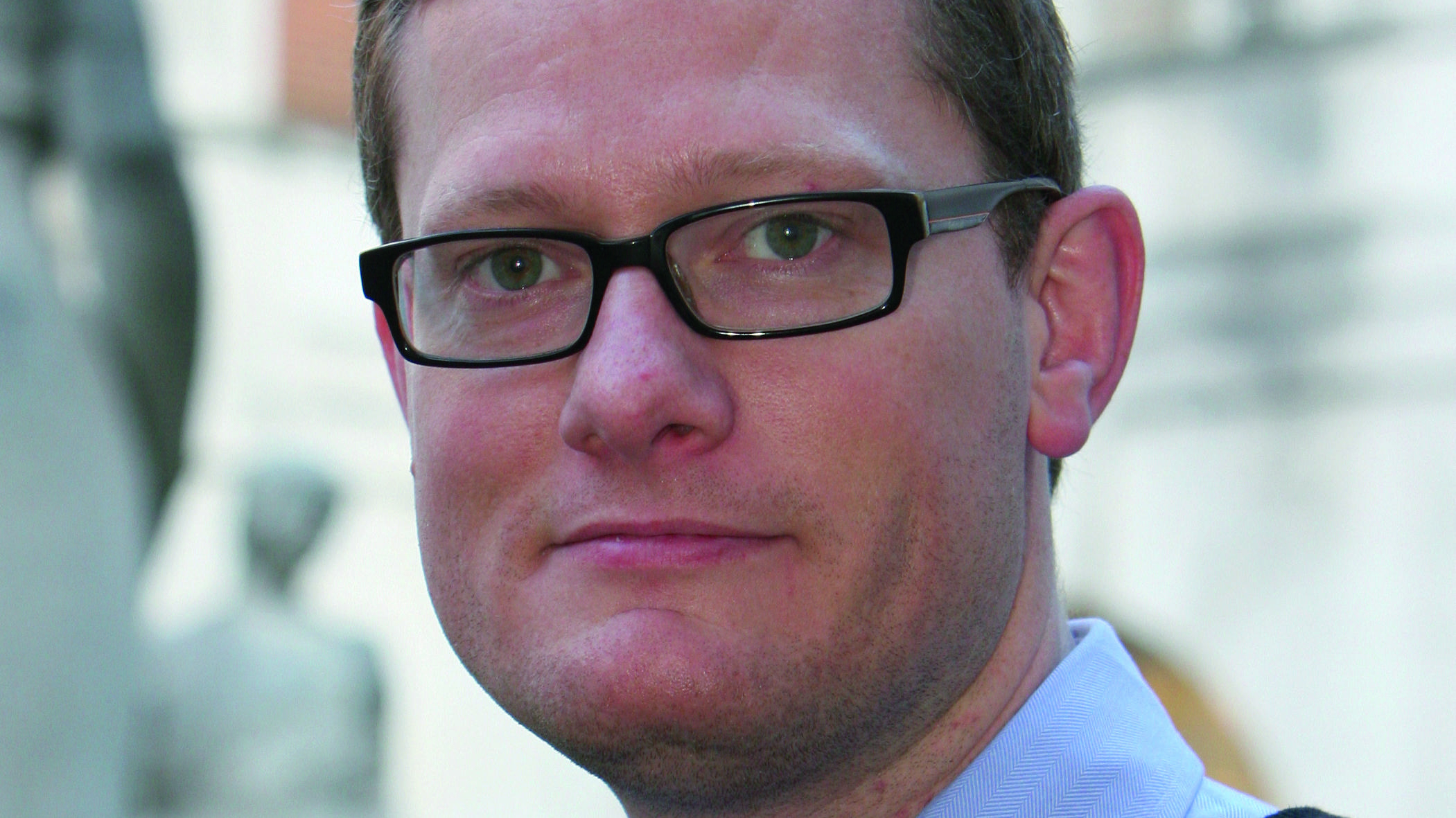 He adds: 'I think it is profoundly sad. Doctors study for many years and give up an awful lot to get to the point where they qualify as GPs and they go into the profession with huge hope and huge goodwill.
'For things to get so bad that people have to even think about stepping away because of the pressures that they are experiencing is tremendously sad. It is a huge loss for them and a huge loss for society and patients as well if the systems and working environment are such that they cannot continue to work in the same way.'
The Doctor can also reveal the findings of a landmark BMA survey responded to by 2,357 GPs which highlights the profound strain pressures in general practice are placing on the wellbeing of doctors and the care of patients. Just one in 20 respondents said their workload was manageable.
And nearly nine out of 10 reported that their workload was excessive and either prevents or significantly prevents the provision of quality and safe care.
GPs on the ground need to feel supported by those people organising the system around them

Dr Van Mellaerts
The survey also revealed that, using mean average figures, GPs are working more than 130 per cent of their contracted hours in their primary roles. It is a situation which has a huge effect on the wellbeing of doctors and patients.
South-west GP Harry Minas, who now works two days a week clinically, says: 'You get the moral injury. Your gut tells you things are going to go wrong but you can't put them right because the system prevents you from doing so.' Dr Minas adds:
'My passion for seeing patients is undiminished but I have to ask myself as an older GP who doesn't have the mental stamina of a 20-year-old any more whether the system allows us to continue to work in it.
'I'm not going to recover as fast if I do consecutive days of 10-and-a-half hours. It would be like me coming to work having drunk five pints. I cannot function as well. And the biggest risk is that this cognitive fatigue builds up. If you try to work harder and harder and faster and faster you are actually putting yourself at grave risk of harming someone and then you will also have all the scrutiny and the trauma of that.'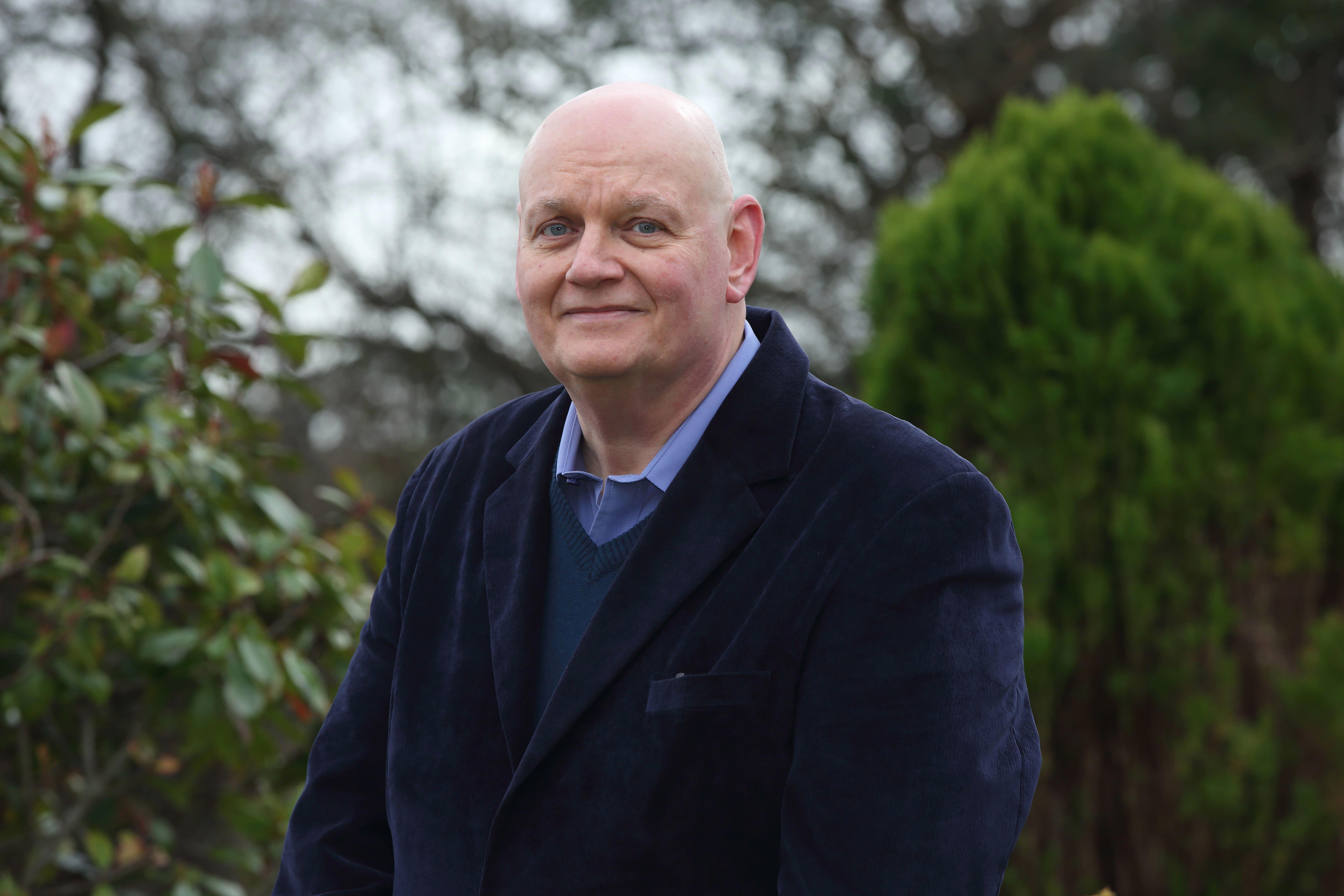 Some of the effects of the COVID-19 pandemic are clear in the data regarding demand for services, but there are also significant looming concerns which are less easy to measure.
Doctors working in general practice fear a growing mountain of unmet need in their communities and are also managing the huge risk of patients who are waiting to be seen by secondary care of other health services but will face lengthy, and ever-growing, delays in care.
Dr Van Mellaerts says: 'My worry is that COVID is going to have a very long tail not just through repeated infection going forward but from people who didn't come and see us at the time, people who have illnesses which developed during COVID but they have not been to see us yet or from existing chronic illnesses which have deteriorated.'
The Doctor spoke to a number of GPs as part of this investigation and one of the unifying themes was a deep sadness and anger about the way the media and Government have portrayed primary care and the effect this has had on patient relationships with staff.
After everything GPs contributed and sacrificed during the pandemic – literally transforming services and patients in the space of days and hours to keep patients and staff safe and to protect continuity of care and, often, putting themselves at risk due to chronic failings in personal protective equipment supply – ministers and journalists demanded GPs provide more face-to-face appointments and government even suggested those who failed to cooperate could be 'named and shamed' with league tables published.
All this despite those failed government promises regarding the training of GPs and the obvious effect such action would have in terms of access and provision.
Abuse at work
The BMA's survey of GPs highlights the problem. Nearly 85 per cent of respondents reported having witnessed verbal abuse directed at other staff in their workplace and more than 65 per cent reported they had themselves experienced verbal abuse at work.
And just over 8 per cent said they had witnessed physical abuse directed at other staff in their workplace. Dr Van Mellaerts says: 'There's a sense of disbelief because it is so far disconnected from what we have been doing, how hard GPs have been working and the sacrifices they have made. It's not just about not being recognised – people aren't GPs for recognition – it's being told that you are doing a bad job, that you aren't caring for people. That is the opposite of what has happened and that is deeply, deeply distressing.'
For many doctors this working environment is the result of a gradual decline in resource and workforce, increase in demand and the more recent effects of the COVID-19 pandemic.
For trainee or newly qualified doctors this overwhelming environment is the one to which they are welcomed to learn their trade. And for some it quickly becomes clear that is not possible for them.
We already provide the vast majority of patient care for a fraction of the NHS budget

Dr Van Mellaerts
Thuva Amuthalingham finished his training in August 2020 during the early waves of the pandemic.
He started in a full-time role working four days a week in general practice but has already moved to two days of clinical general practice and is now 'working toward' stepping down to one day and then, ultimately, leaving the NHS.
'The hope is not to do clinical work at all because of how impossible it feels,' he says. 'That's the unfortunate truth.'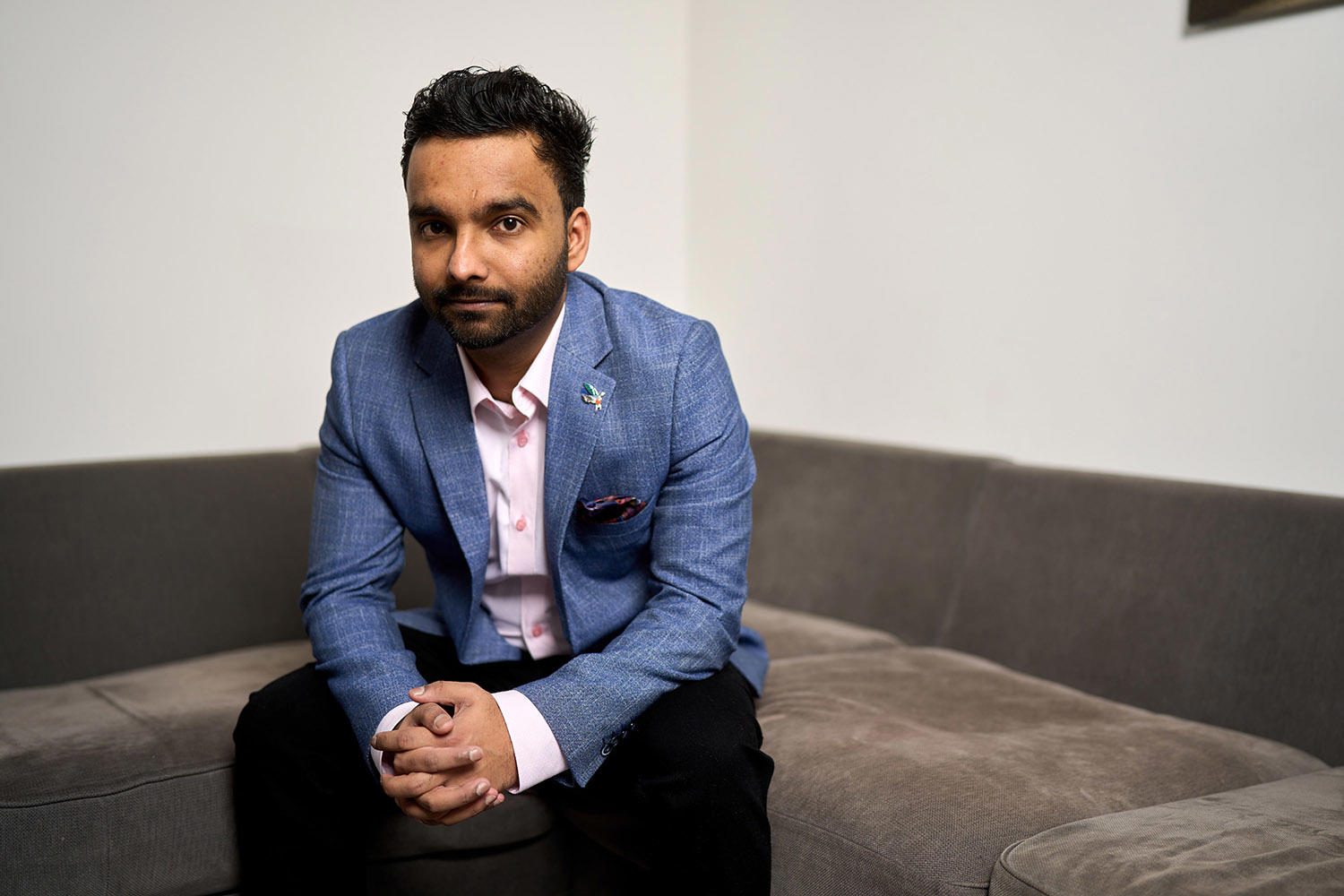 Dr Amuthalingham, who runs the 'first five network' for the Black Country and West Birmingham – a networking and support group for doctors in their first five years – adds: 'I would go as far as to say this is the standard feeling among new GPs.'
The lack of support for the profession pervades every part of the system. One GP told The Doctor that among the final straws leading to them stepping down from partnership was being promised funding for the expansion of premises when asked to take over the running of a neighbouring practice previously run by a private company which had then handed its contract back.
No money was forthcoming and staff worked extra sessions in side-rooms with no windows. In the end a small amount of funding was made available to install windows.
Urgent need to invest
The need for action could hardly be more urgent. In countries facing similar demographic issues to the UK, plus dealing with the effects of the pandemic, primary care is much more heavily resourced and there is often a more prevalent recognition that a strong health system needs strong general practice to work with patients in the community and protect secondary care.
The latest efforts in this area from NHS England and the Government – alongside the litany of failed promises and inflammatory rhetoric – is to impose a contract on GPs which doctors leaders say will 'fail to help patients and support practices'.
So, what can be done to turn this deeply concerning situation around? The BMA is calling for long-term investment in increasing the NHS workforce accompanied by a workforce strategy to ensure that the appropriate number of future staff are being recruited and trained.
It is also urging the Government to invest in general practice staff, services and premises and to remove unnecessary targets and bureaucracy.
Dr Van Mellaerts says: 'We already provide the vast majority of patient care for a fraction of the NHS budget and we are one of the most cost-effective general practice systems in the world. Ultimately, if general practice fails then the NHS fails.'
End attacks
And GPs The Doctor has spoken to are also united in calling for the Government and NHS England to provide consistent public statements of support for GPs and deliver on its commitment to work with health bodies and representative organisations on a national campaign to stop abuse of NHS staff.
Dr Van Mellaerts says: 'We need to have overt support. GPs on the ground need to feel supported by those people organising the system around them. That is crucial.' On 17 March, the BMA and GPDF jointly launched the 'Rebuild General Practice' campaign. Delivered in partnership with communications agency, BB Partners, it aims to highlight pressures affecting general practice, and calls for the resources needed to ensure GPs are supported, patients receive the best care, and to ease the backlog.
Dr Thornton's response to his therapist's knowing question: 'Can you see anything changing at work?' was: 'I can't see anything other than it getting harder'. It was a telling, immediate and instinctive response. Unless urgent action is taken there will be many more GPs feeling their only choice in the face of so much pressure is to make similar decisions to cut their hours, step back from partnership, move to locum work or leave general practice altogether. The impacts for patients, the NHS and communities across the country would be unthinkable. 
Additional reporting by Tim Tonkin
Vox pops: GPs in crisis
The Doctor spoke to more GPs about their experiences on the front line 
Selvaseelan Selvarajah, GP, London
'In my surgery we are doing around 600 consultations a week and pre-pandemic we had 300 to 400. Repeat consultations have gone up massively. The same patients need lots more appointments and are waiting a long time for treatment.
'I had a patient yesterday and my heart bled for her. She said: "I'm in so much pain, shall I remortgage my house to go and see someone privately?"
'It's difficult explaining to patients that they are going to have to wait and it's difficult that we can't do a lot for them while they are waiting. It's not just physical pain – psychologically they are in distress. It's mental anguish too.'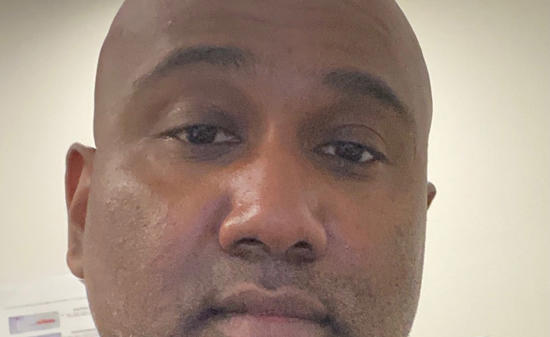 Farzana Hussein, GP, London
'The main problem is workforce shortage. [It is] my 21st year as a GP and for the first time ever in the past year I have not filled a salaried GP vacancy or a practice nurse vacancy. What little workforce we had seem to have left after COVID and we feel it more in deprived areas.
'I am now working harder than I ever have (this started during COVID) – I have to catch up in the evenings for pathology results and repeat prescriptions – I cannot afford the locum workforce for more hours as the business will fold and the practice will close.
'The care I give is now only "survival" care – to try and detect the cancers and stop the suicides. There is no quality care anymore – mental health services especially for young people and children are absent and this is very upsetting.'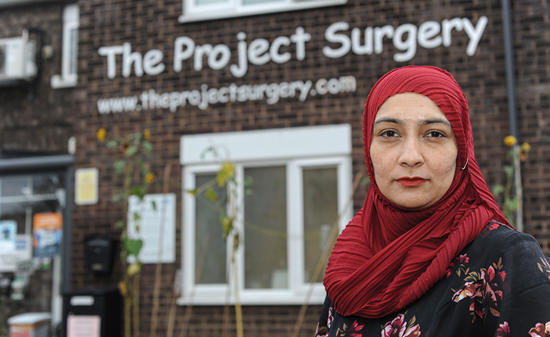 Mary McCarthy, GP, Stoke-on-Trent
'The NHS as it is now is completely unwieldy – the money never follows the patients. Instead of the patient being seen effectively by the right person at the right time they go from one place to another place to another place. There is so much that is so wrong with the pathways. They have to start with fundamental stuff like getting the us and them cultures sorted so everyone feels they are working together.'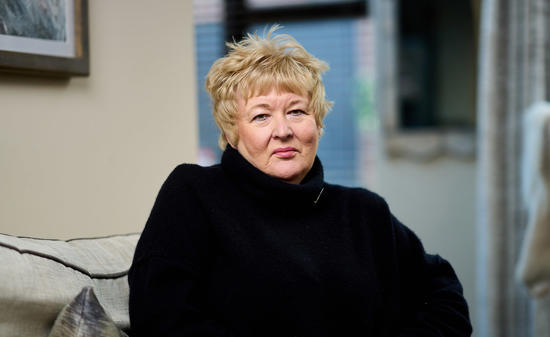 Abbie Brooks, GP, York
'If I could change one thing? It would be honest communication from those in power, be it NHS Employers, clinical commissioning groups or government; that primary care is doing its best but expectations of what we can provide over the next year or so may need to shift.
'Every day me and my team work extremely hard, but we know there are hundreds more patients waiting for our care and input.
'The invisible workload in general practice is real; admin, letters, blood results, "tasks"… we need a properly funded system that allows time for these non-patient facing jobs to be done with care and attention rather than getting them done over lunch between visits or when logging in at home of an evening.'
Doctors' notes
Recent patient stories, as told by a GP from the South West, which demonstrate the environment in which GPs are operating: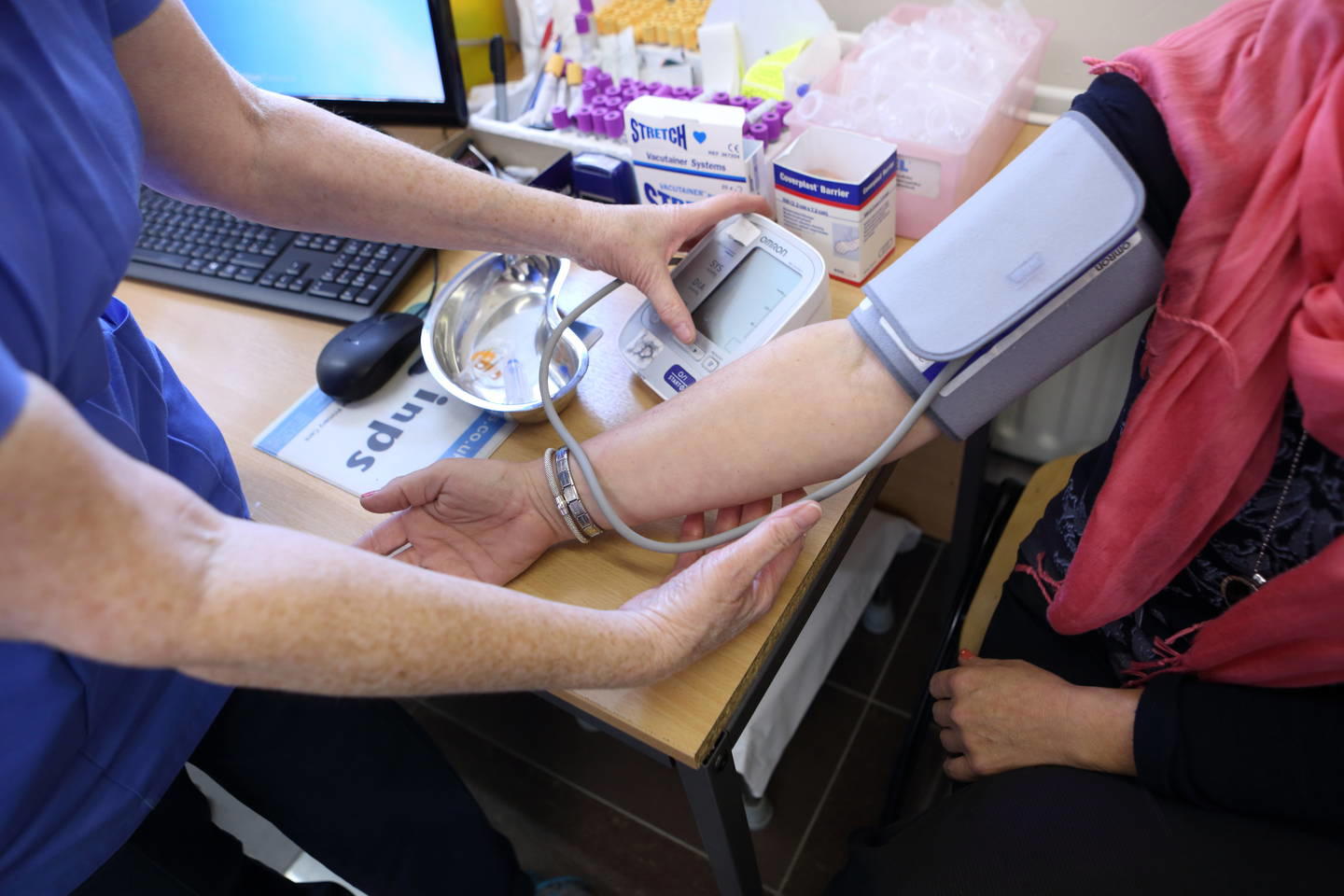 42-year-old female patient with three-month history of unintended weight loss, change in bowel habits, and blood in the stool. FIT test result > 600 (normal values vary but usually <10). Referred via colorectal two-week wait pathway; despite several calls back and forth it took eight weeks before she was seen as opposed to the stipulated two weeks. She was beside herself with worry
39-year-old man, previously fit and healthy, presenting with a three-month history of low back pain that does not ebb and flow; does not appear to be linked to movement; is worse at night and keeps him awake at night. Not a manual worker. No injury or other obvious cause for the unrelenting pain. Musculoskeletal pathway waiting times 20 weeks plus. Decided to do MRI lumbar spine worried that this could be due to a sinister cause and explained this in my referral to radiology. Rather than the urgent scan sought it took six months; he was found to have spinal lymphoma
Breast clinic two-week wait referrals used to be one of the fastest and best possible cancer referral services, with patients seen within two weeks without fail. Waiting times now top eight weeks
A 21 year old who has been waiting to be seen and assessed [by autism experts] since September 2018. He was seen by a community psychiatrist in September 2019 asking that he is seen urgently yet nothing happened. His life's on hold waiting for a diagnosis before he can access appropriate help
The threshold to be seen by child and adolescent mental health services is so high that 90% of children and teenagers will struggle with no help other than links to websites or private psychologists (for families who can afford them obviously). Community paediatrics and child psychology waiting lists are more than 2 years long. ADHD services for kids are so long many will become adults before they are seen.
Case studies anonymised to protect patient confidentiality
Find out about the BMA GP retention scheme 
The story so far