'You've got this image in your head of going to lectures and that kind of university life and instead we're all just locked in our rooms.'
This is how Exeter first-year medical student Harriet Jenner summarises her experience of the early weeks of her medical degree following the start of the 2020 autumn term in late September.
As with thousands of other students across the country, Ms Jenner has had to begin her academic year amid the uncertain and seemingly ever-changing landscape of the COVID-19 pandemic.
With social distancing requirements spelling an end to the traditional spectacle of packed lecture theatres and fresher social events, Ms Jenner explains how she has found herself having to adapt to a challenging and often isolating form of learning.
'I personally don't like it as I'm sat [all day] in the same room that I sleep in,' she says.
'There's no university societies or anything, so I'm not getting out other than when I force myself to go out for a walk.
'Because I don't live with any other medics it can feel a little bit isolating as I'm not meeting people from my course as much as I would if I were on campus.
'Learning online is quite intense, especially with medicine because there's so much content you have to learn in the first few weeks. All our OSCEs [objective structured clinical examinations] are online as well which will be strange,' she adds.
'You're doing a practical clinical degree and not actually having any of the experience. You could just sit at home and do it and not be at university.'
Hard to engage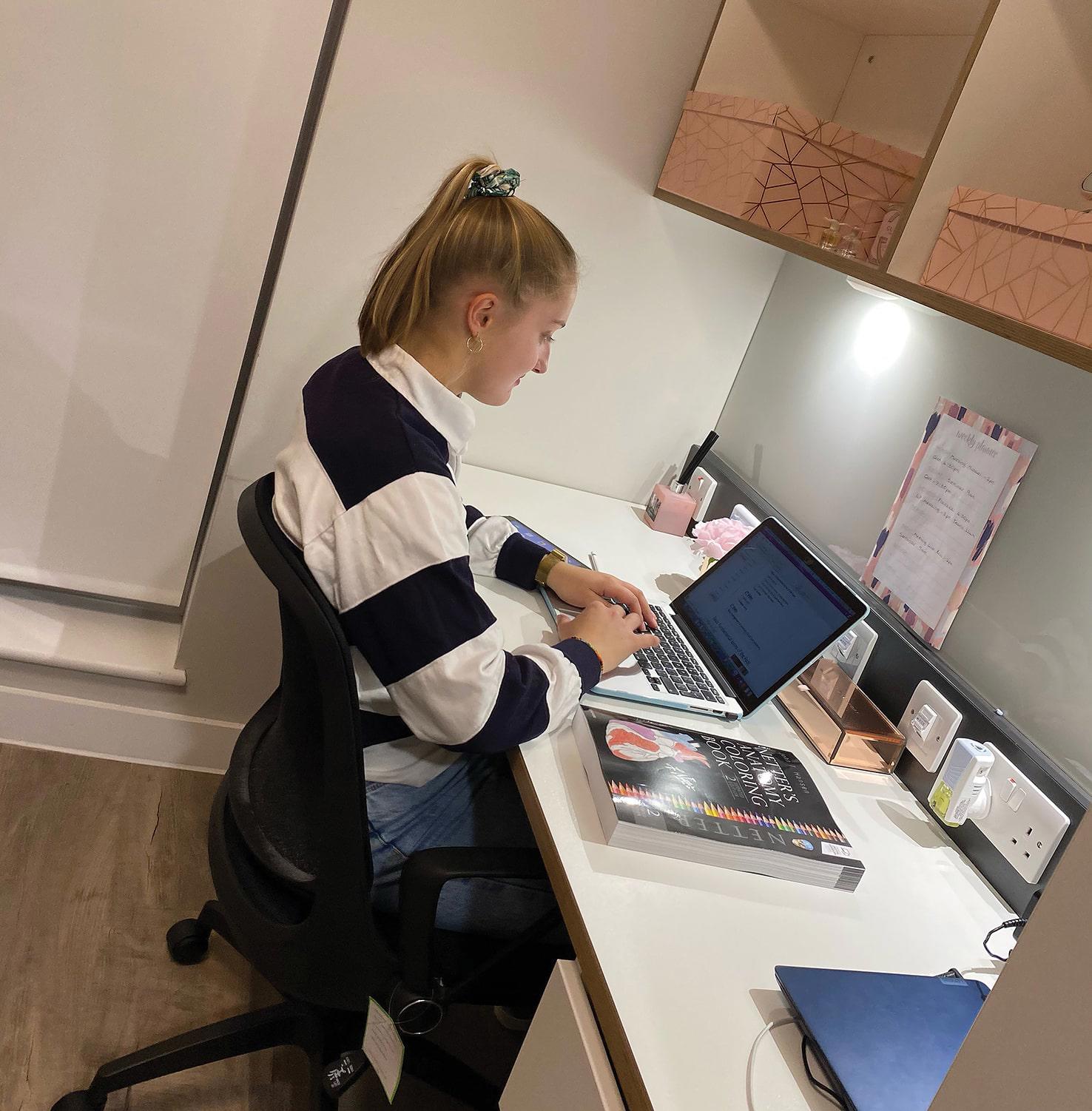 It has been a similar experience for fellow Exeter first year Pavithra Poobalasingam, who has started her course having already completed a first degree.
'Pretty much everything has been online, I've only had one clinical skills session that has happened in person,' she says.
'My placement got cancelled, my second clinical skills session got cancelled as well, after two students tested positive for corona.
'Right now, we're having two hours of PBL online, four hours of LSRC [life sciences resource centre] online and five hours of pre-recorded lectures.'
She says she finds online learning harder to engage with and be motivated by than face-to-face study, adding that the lack of social contact with other students is challenging.
'It's been really, really hard,' she says.
'I think I've just been lucky because I studied a previous degree so I have friends from my old university and I've been FaceTiming with them, but if I were not an extrovert I would be in a really bad position right now because I would not have any medic friends.'
In addition to the limitations of having to learn almost exclusively online, many students are also seeing their access to clinical placements cancelled owing to COVID-19.
One third-year student, who did not wish to be named, explains how he has been forced to miss his placement at a local hospital trust after a number of medical students tested positive for coronavirus.
Access denied
While sympathising with the need to ensure patient safety, he says he feels frustrated by what he sees as an overly heavy-handed and reactive measure to ban all medical students from green wards, adding that there needs to be greater access to COVID-19 testing.
'There was no suspicion that I had any exposure or particular risk of infection; just because I was a medical student I was kept away from the ward,' he says.
'I would love to hear more on what guidance the GMC has given on how medical students should be treated alongside the rest of the NHS workforce.
'I've missed one week of training, and that is while staying well away from any COVID-19 infection myself. I just hope that we can absolutely guarantee patient safety while minimising further disruptions to training in the same way that we've seen in these last two weeks.'
Education lost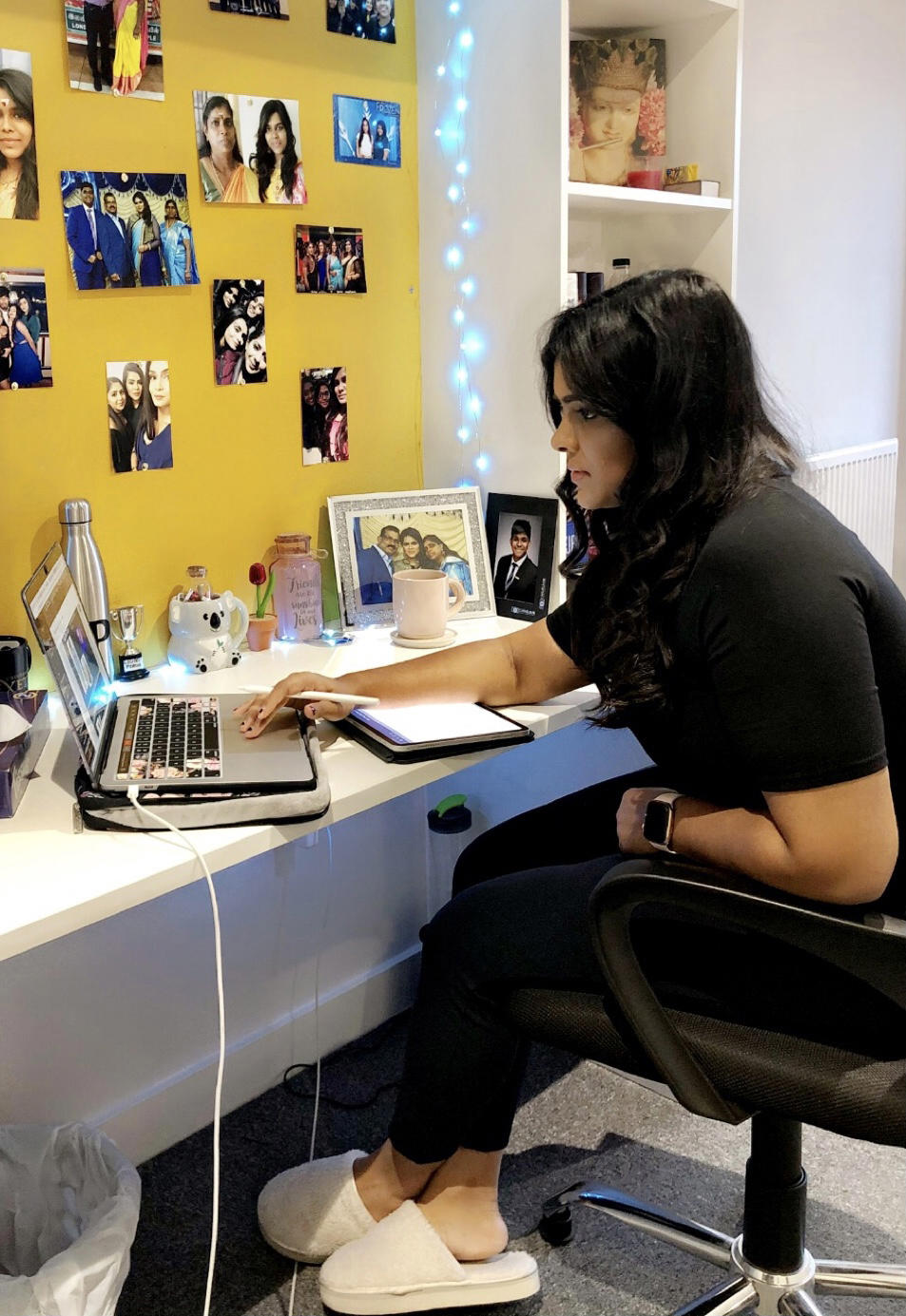 The effects of the pandemic on medical students' academic careers, specifically missed training opportunities and clinical placements, is a concern that has already been raised by the BMA medical academic staff committee.
MASC chairs Peter Dangerfield and David Strain wrote to health secretary Matt Hancock on 13 October warning that students were likely to have lost a minimum average of four weeks from their education during the academic year.
Calling for a coordinated approach with regulatory input and oversight from the GMC and Health Education England they warn that gaps in training and education would be particularly concerning for final-year medical students.
They write: 'Undergraduate medical students represent an unusual cohort, required to acquire not only knowledge-based education but also skills and competencies, and within a specific timescale. They also need a supportive structure as they learn to handle complex emotional needs of patients and their families.
'We are concerned that there is an inevitable risk of gaps in knowledge and experience arising, despite the best efforts to date.'
They add: 'With the advent of a second wave of COVID-19, if rapid action is not taken, there is a real risk that these students will be unable to complete their core competencies, graduate, and form next year's foundation-year junior doctors.'