Sudan's tentative steps towards democracy have taken a dramatic wrong turn.
The nation which threw off military dictatorship four years ago is now caught up in a power struggle between the two generals who ousted president Omar al-Bashir.
Civilians have been caught in the crossfire between the Sudanese army and the paramilitary RSF (Rapid Support Forces) – and in a growing humanitarian crisis. Among them are many NHS doctors who had travelled to Sudan to celebrate Eid with family members, only to find themselves trapped in a war zone.
And if making an escape through streets ringing with gunfire were not stressful enough, many have felt hurt and angered by what they feel has been a slow and inadequate response by the UK Government.
Impossible choices
Consultant cardiologist Mustafa Al Hassan, a British national, managed to make his own escape from Khartoum with his mother, after being holed up in the family home in the Sudanese capital for 10 days of fighting. Now he is stuck in Cairo because the UK is refusing his mother entry.
'We were woken up on Saturday 15th by cannon fire and missiles and gunfire, all over Khartoum,' says Dr Al Hassan. 'Houses around us had stray missiles hitting them: our neighbour's daughter died from a stray bullet while she was out in the garden.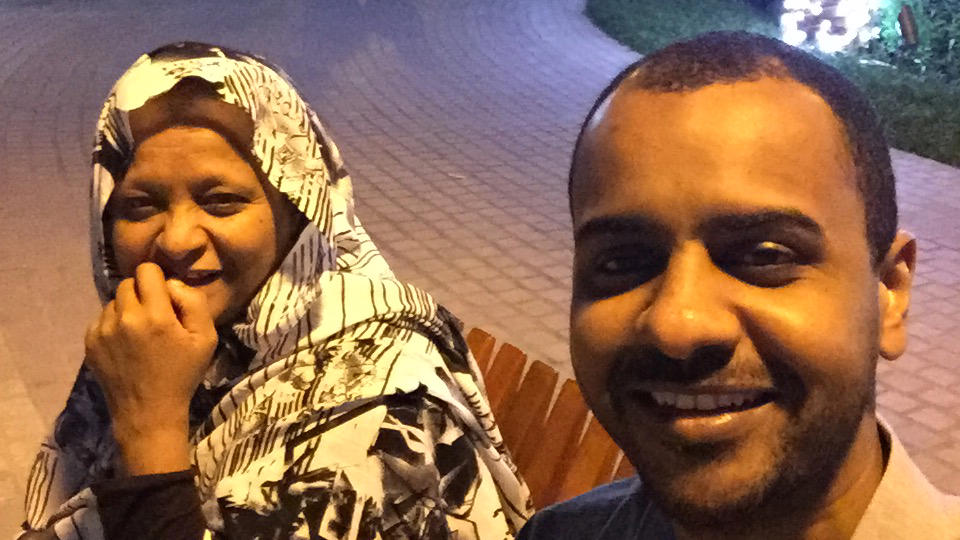 'The only response we got from the British Embassy was to "stay indoors and stay safe" but people were dying in their homes.'
They stayed for more than a week, mostly without electricity, running water or internet, but as the situation became increasingly lawless, they decided to make their move. At this point, the UK Government was saying it had no evacuation plan in place.
Dr Al Hassan, his mother and brother secured bus tickets – at the inflated price of $500 each – to the Egyptian border. Dr Al Hassan and his mother managed to travel on to Cairo: his brother was refused entry. Dr Al Hassan received an email from the Foreign Office about the RAF evacuation plan the morning they left for Egypt.
Now, Dr Al Hassan's mother has now been told she needs to apply for a UK visa.
'It's not that I can't stay in Cairo for three weeks and sort this out,' says Dr Al Hassan. 'But I've got patients with life-threatening conditions who don't have the luxury of waiting three weeks.
'All I am asking is that she be allowed in as my dependant. She wants to go back to her home: I've been working in the NHS since 2007 and she's never wanted to live here. She just needs a place of safety. I shouldn't have to choose between looking after my patients and looking after my mum.'
No clear plan
Many other NHS doctors are still stranded in Sudan.
Shaza Faycal Mirghani, a French-Sudanese surgical trainee based in the Midlands and member of the Sudanese Junior Doctors Association, has been trying to support 74 NHS doctors in Sudan with whom she has been in contact.
Her own daughters, aged two and five, who were travelling with her mother and brother, were also caught up in the conflict in Khartoum. They were airlifted out to Djibouti by the French as the family have dual nationality – but not before they had endured an anxious few days' wait.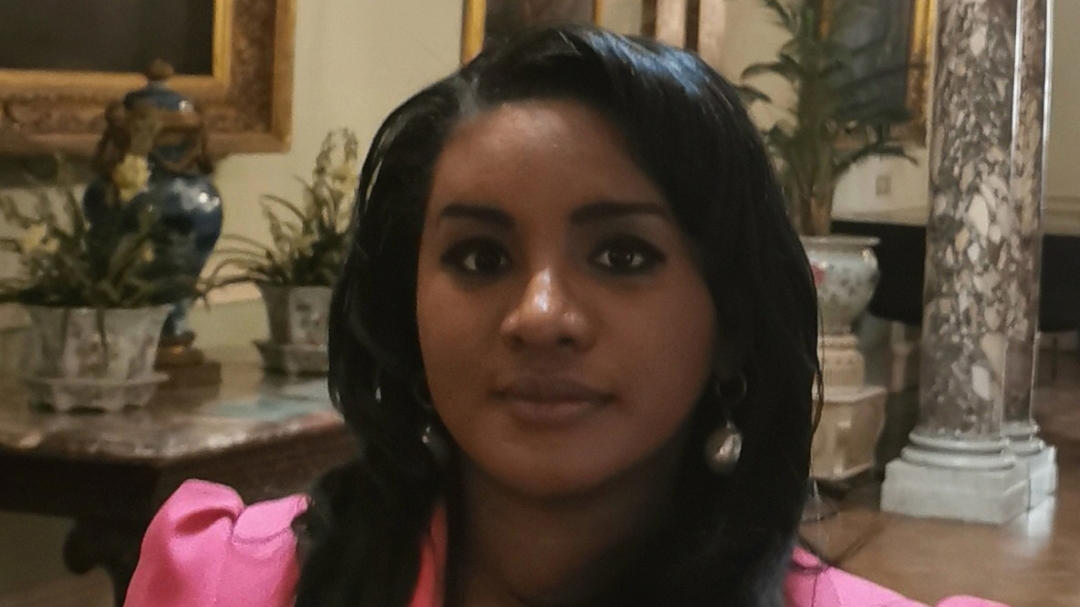 'The RSF were stationed just outside the door and the house just behind our house was hit by a bomb,' says Dr Faycal Mirghani. 'The RSF questioned my brother one night and he barely got out of it so that's the point they decided to leave.'
Dr Faycal Mirghani's family had to make a perilous car journey to the French Embassy, but from there they had a military escort negotiated by the French with both warring parties.
By comparison, communication with the British Foreign Office – or lack of it – has made a difficult situation worse for many British nationals and British residents.
Caught in crossfire
The RAF began airlifting out British nationals on 25 April – days after embassy staff were extracted. 'British passport holders and immediate family members with existing UK entry clearance' were told to find their own way to the Wadi Saeedna airfield beyond Omdurman, Khartoum's twin-city, at their own risk.
As Dr Faycal Mirghani puts it: 'The mental stress is: how would you decide to take your family out into the crossfire when you don't know that you'll get to safety?'
Dr Faycal Mirghani, who has spent days making calls to MPs and the Foreign Office on stranded doctors' behalf, says that, in the absence of an evacuation plan, many such as Dr Al Hassan had made their own escape plans.
One NHS doctor, who asked not to be named, decided to make the perilous 12-hour bus journey to Port Sudan on the Red Sea Coast, with her family. She and her husband, both NHS doctors, have indefinite leave to remain in the UK and their two daughters – a baby and toddler – are British nationals.
But when they arrived in Port Sudan, they were told they needed to return to the airfield near Omdurman to be evacuated.
'I called the number in the email sent out by the Government and explained that I was 12 hours away and it was impossible for me to go back to Khartoum,' the doctor said. 'I was told there is nothing they can do.
'My American friend said that their embassy was in touch with them all the time and had directed her to the Saudi Embassy where she will be evacuated to Jeddah. My heart broke at that moment as I felt that the country that had been my home for the past six years didn't value me.'
Evacuation flights cease
At last report, this doctor was appealing to the Saudi Ambassador to take her family to Jeddah too.
Even on Friday, the UK Government was still telling NHS doctors without a British passport that they needed to find their own way back to the UK.
One of Dr Faycal Mirghani's contacts made it to the airfield, only to be turned away even though he had a British residence permit and a letter from his MP.
The BMA has now written to foreign secretary James Cleverly urging the Government to relent: 'The Government has a duty of care to ensure the safety of these NHS doctors who work hard to care for patients in the UK, including NHS doctors who are not British passport holders.'
Two flights, the last for the time being at least, left Sudan on Monday evening for Cyprus. The Government told the BBC it had ended evacuation flights because of a decline in demand from British nationals and the 'increasingly volatile situation' on the ground.