Efforts to introduce an amendment to the Health and Care Bill designed to highlight and address unsafe staffing levels in the healthcare system in England were overturned on 25 April, after MPs voted 278 to 182 against the proposals.
After many attempts by Peers to press the Government for a change of heart, this fatal blow means the provisions will not appear in the final act.
The amendment, which had been moved earlier this month in the Lords, by Conservative peer Baroness Cumberlege, would have legally required the health secretary to give regular updates on existing and anticipated shortages of health service staff to inform local and regional recruitment needs.
Placing a legal requirement on the health secretary had long been advocated by a coalition of more than 100 health organisations, of which the BMA was a founding member.
Association deputy council chair David Wrigley, who wrote to health secretary Sajid Javid on 22 April urging him to revise his opposition to the workforce planning amendment, said the decision to not listen to the overwhelming consensus for amending the bill was deeply disappointing.
Safe staffing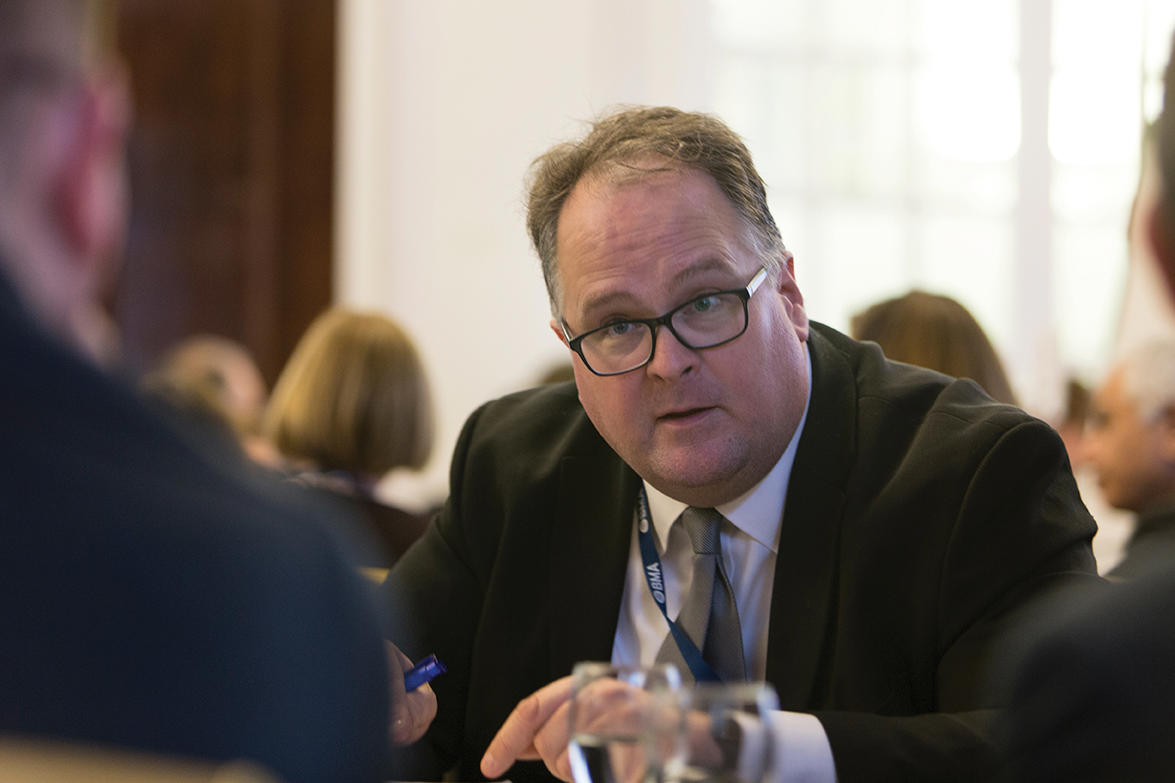 He said: 'We are utterly dismayed that ministers have ultimately failed to listen to frontline workers and demonstrate their commitment to safely staff the NHS and care services.
'More than 100 expert health and care organisations, medical royal colleges, charities and think tanks, as well as MPs and peers from across the political divide, supported amendments that would have held the Government legally accountable for providing regular assessments over the staffing numbers that we need now and in the future.
'Having missed this vital opportunity to prove how seriously they take the safe staffing of the NHS and social care, it will be ministers who have to answer when patient care continues to suffer.
'The new NHS workforce strategy, which the Department of Health and Social Care commissioned NHS England to undertake in collaboration with Health Education England earlier this year, must now be based on an assessment of the workforce as things currently stand, including projections over the next five to 15 years, and must commit to further assessments of a minimum of every three years.'
The ever-growing coalition of health and care organisations lobbying for the workforce amendment in this bill will be holding policy and decision makers to account this commitment is included in the strategy.
He added: 'As the bill now becomes an act we will continue to campaign for a publicly funded, publicly provided and publicly accountable NHS that gets the investment it needs, is properly staffed and protects the health and wellbeing of its workers so they are able to provide the high quality and timely care that patients deserve.'
Pushed through
Monday's vote was the third time the Government was forced to defend its position on the workforce amendment but, with their majority vote, the bill will now pass into law without these vital provisions around transparency on workforce. 
A number of concessions to the bill addressing issues of concern to the BMA were, however, secured, including an agreement to help prevent private medical providers from influencing commissioning decisions via membership of integrated care boards and their sub-committees. 
The session also saw the Government put forward amendments concerning the health secretary's powers to intervene in local health services, including requiring that NHS organisations and health overview and scrutiny committees be consulted before any intervention could be made. This introduces some safeguards that should help ensure any decisions over services are made in the interest of local and patient need, not for political reasons.  
For more information on the bill, click here