They signed up to serve their community, fight off a national emergency – and, frankly, to get out of the house.
Across the UK, an army of volunteers in high-vis and high spirits have been braving the elements and marshalling society's older and most vulnerable people towards their COVID vaccinations.
Their ranks have been boosted by students and pensioners, retired medics and mayors. Even Lord Grantham of Downton Abbey, appearing as his alter ego, Hugh Bonneville, has been spotted marshalling in Midhurst, West Sussex.
The role of vaccination hub volunteer has required huge versatility, from dog-sitting to jumpstarting cars that have been SORN'd for 12 months, rather like their owners.
But it is all going very well.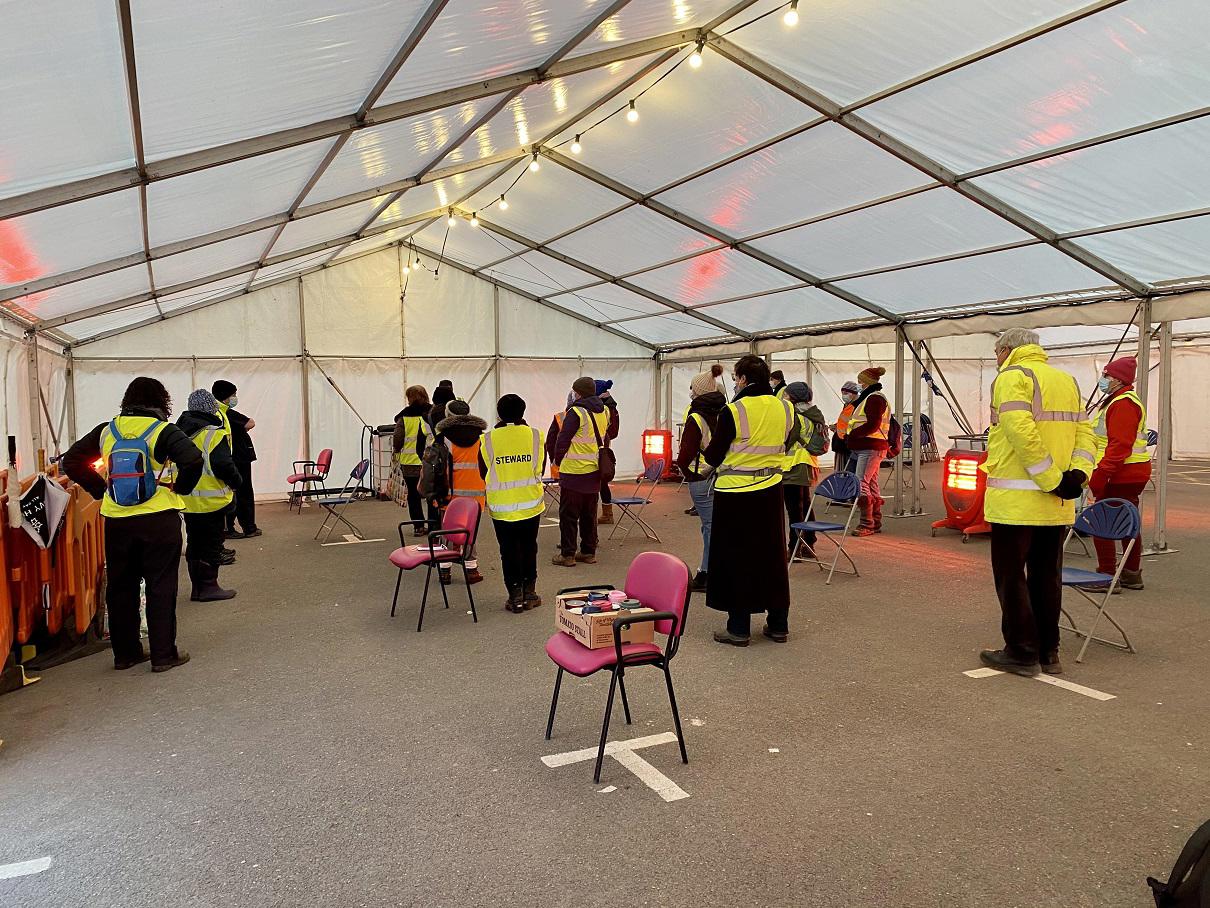 Bridport Medical Centre, the vaccination hub for the local PCN (primary care network), has been notching up more than 1,100 jabs per session since January.
Its 180 volunteers have been drawn from the Dorset town's community support group which has burgeoned during COVID – and nothing fazes them, says team leader Caroline Pearce.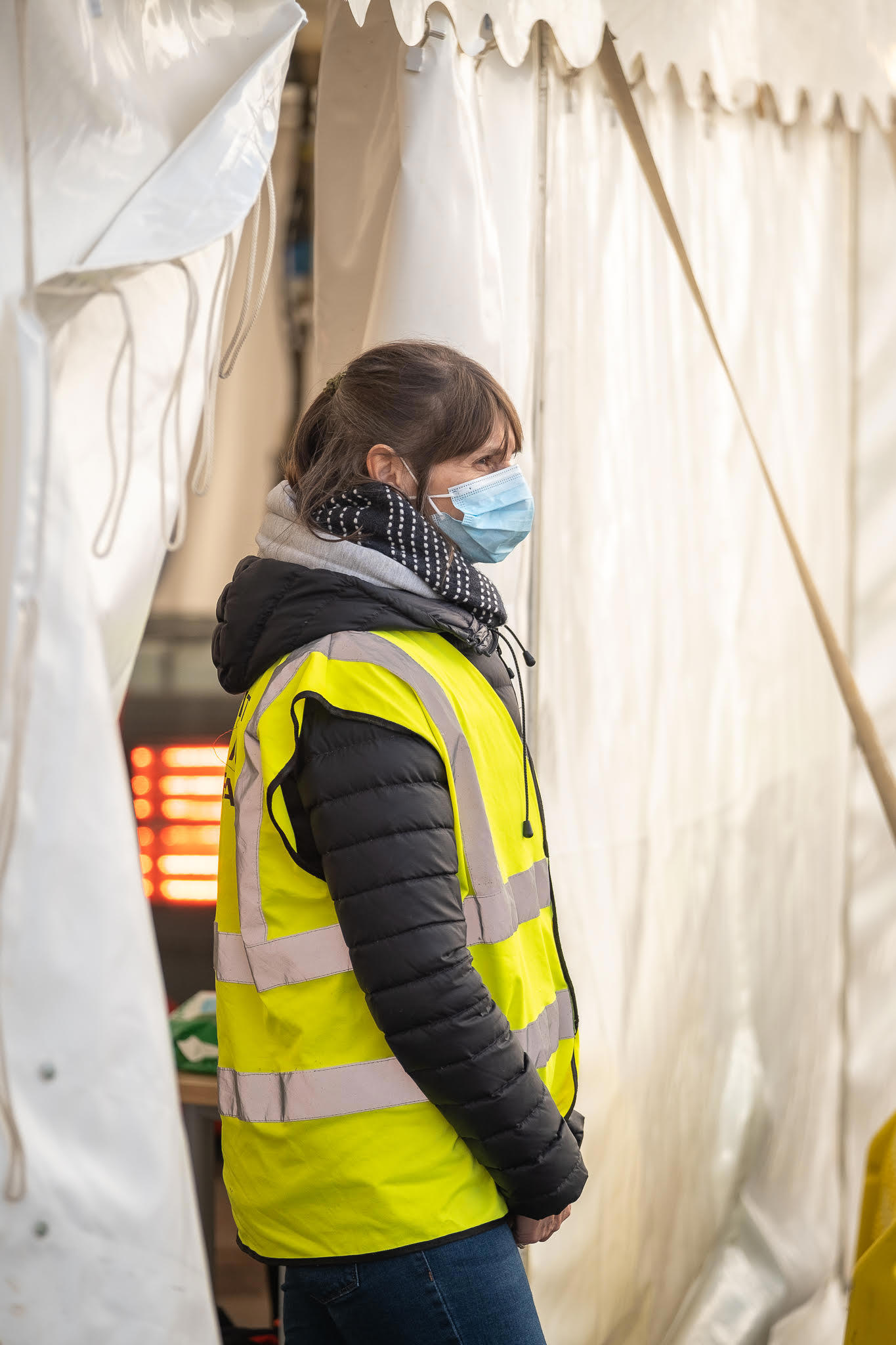 There is the mad scramble to organise volunteer rotas and liaise with the council about traffic cones, signage and parking spaces when a vaccine delivery is announced at short notice.
There's setting up the heated marquee for recuperating patients on a Pfizer day, and there is keeping an eye out for those with rusty driving skills.
'A vital part of the marshal's role is preventing people reversing into each other, it seems,' says Ms Pearce.
'But it can get emotional too, particularly when you see how fragile and frightened some patients are. We fast-track them and stay with them throughout, and the medical staff are brilliant at taking time out to reassure people and not rush them. One lady who was very upset at the start was crying with relief by the end.'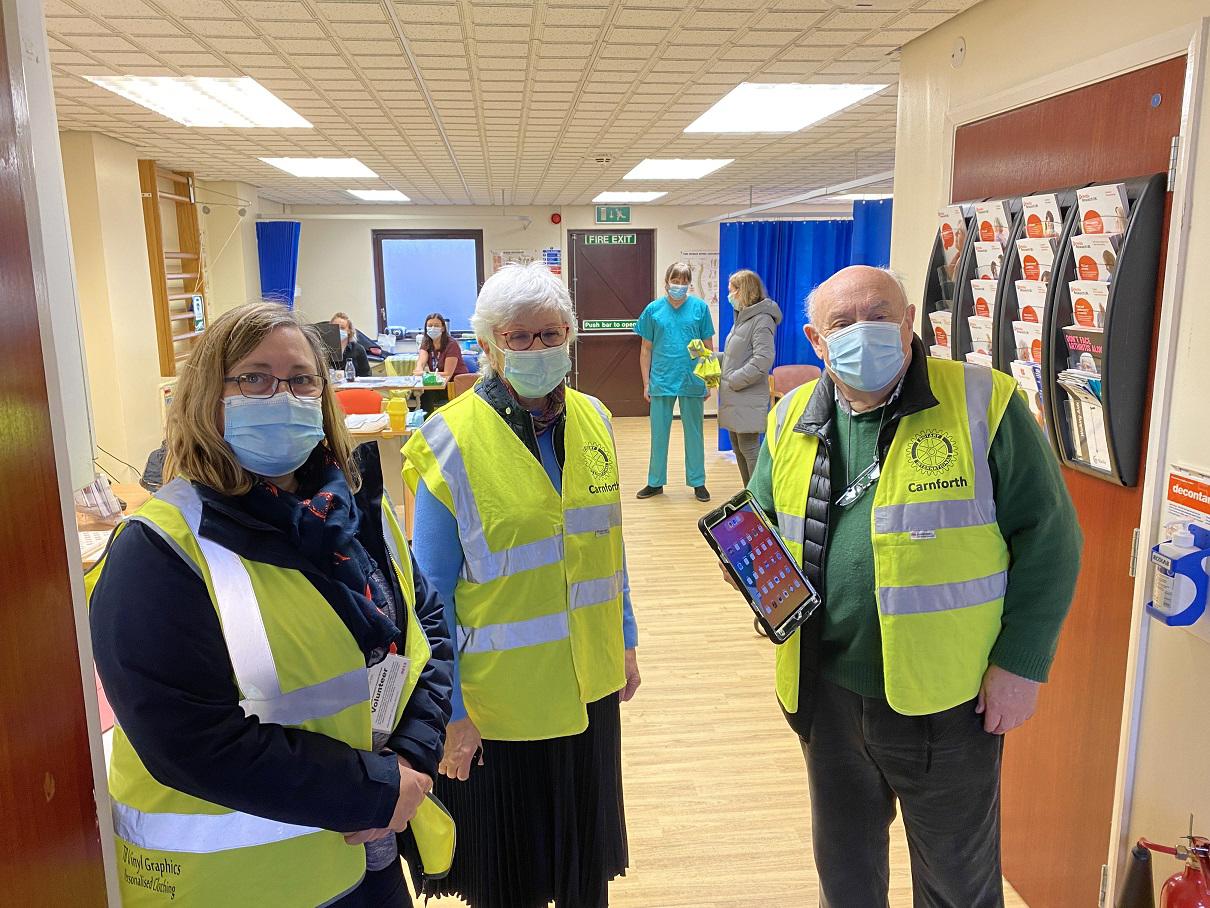 Ms Pearce attributes the town's success to 'a really strong relationship between medical staff, administrators and volunteers, oiled by humour and good will'. The brownies, bacon rolls and golf umbrellas donated by local businesses really help, too.
'Come driving rain or arctic winds, everyone's smiling and feels a strong sense of community. As one volunteer put it, "The quicker we get everyone vaccinated, the quicker we can all get back to the pub".'
Friends reunited
At another vaccination hub in north Lancashire, some of the marshals' tabards bear the words 'Carnforth Carnival'.
The town's annual celebrations may have been mothballed by COVID but the atmosphere here is positively festive.
Former mayor Malcolm Watkins, who represents the town council and Carnforth Rotary, is helping coordinate volunteers for the PCN's vaccine roll-out at Ash Trees Surgery. So many came forward, they had to close the list.
'And we've used fewer than 20 volunteers because people find the vaccine clinics so fulfilling they keep coming back, to see all the smiling faces,' says councillor Watkins.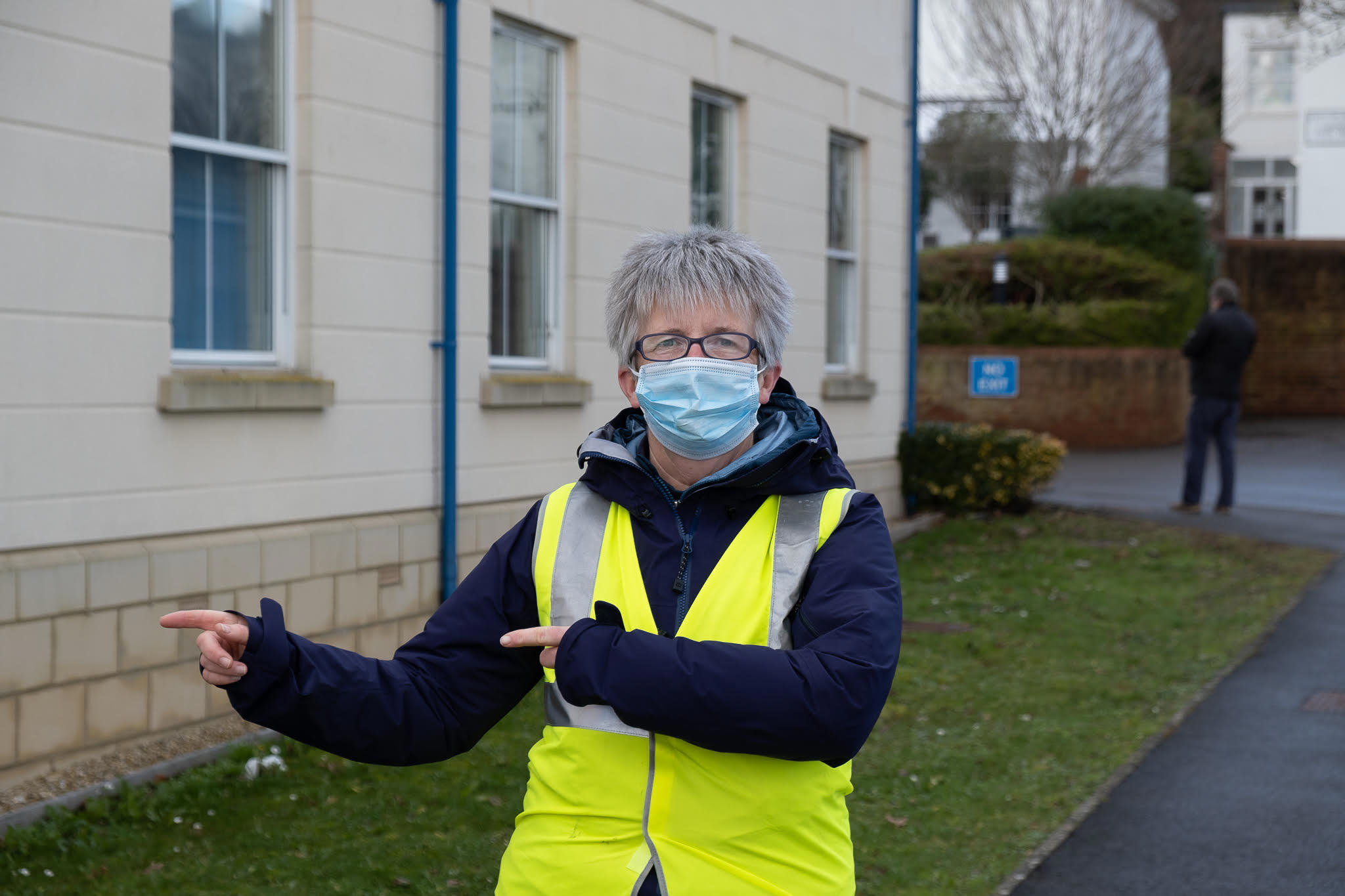 Generally, people have been just as keen to get their jabs.
'They've been arriving half an hour early, even in the snow,' says Cllr Watkins. 'They just want to get there and get the vaccine, so they can feel those dark days start to disappear.'
Cllr Watkins has been reunited with old school friends he has not seen for more than 50 years.
'There've been amusing moments too, like when four wheelchairs converged on the clinic entrance. Who gets in first?' he says.
'The relationship between the medical staff and those receiving the vaccine has seemed so positive. If people go in afraid, they come out smiling.'
Community bonds
Relationships between health and social care partners, councils and community groups have grown stronger in Bridport and Carnforth during the pandemic.
For David Wrigley, GP partner at Ash Trees Surgery, Carnforth, the local vaccination programme demonstrates the success of the locality-based integrated care community he chairs.
'Community relations have grown significantly and they're key to enhancing wraparound care for patients,' says Dr Wrigley, who is also BMA council deputy chair.
'I've worked here for 20 years. But now, with the vaccine effort, you're known as a local GP and people are much more trusting, positive and encouraging.
'General practice has delivered amazingly well with this vaccination programme but we couldn't have done it without local community groups and the council. There's a strong sense we're in this together and we're going to beat it.' 
Photos by Eddy and Caroline Pearce