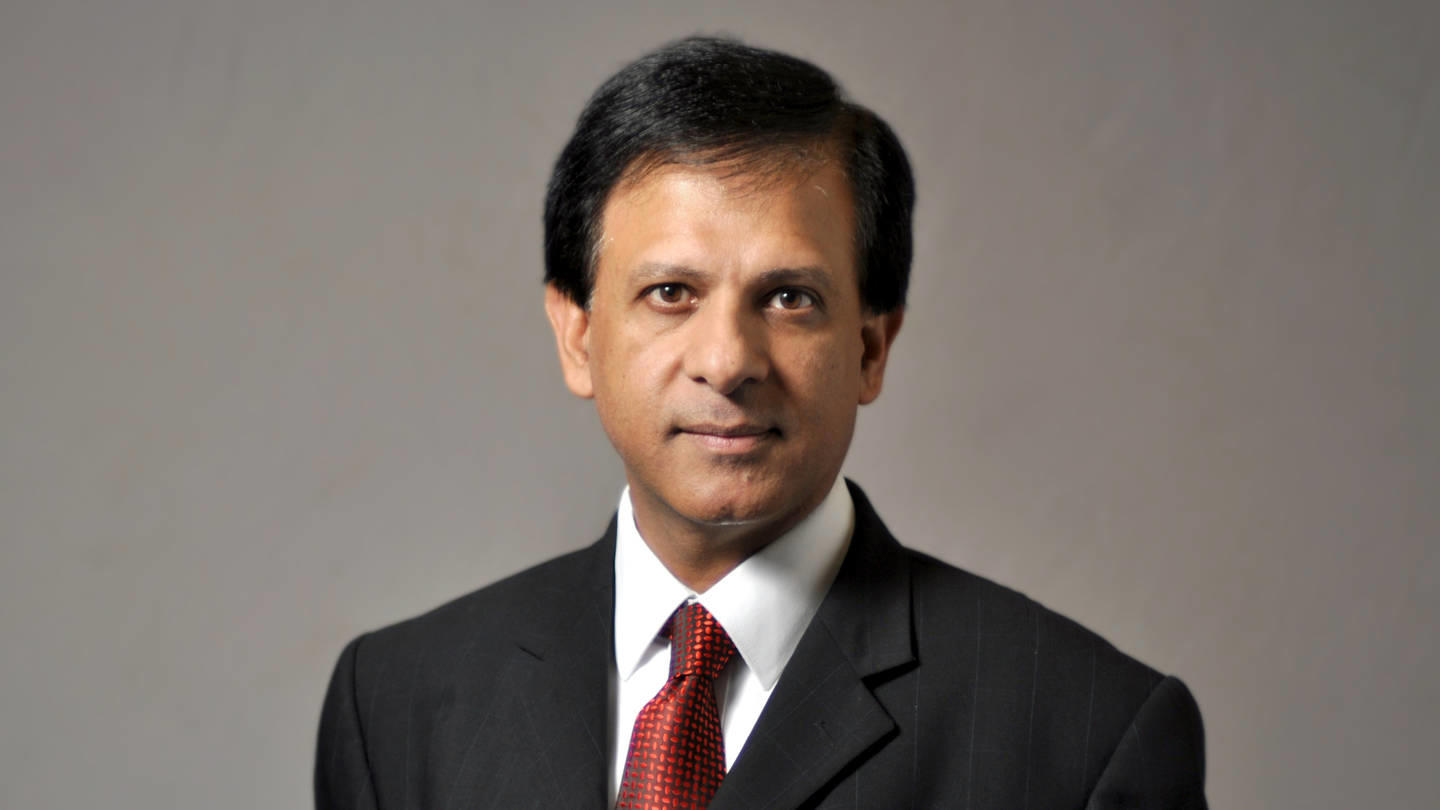 Throughout the world, masks and face coverings have arguably become the defining symbol of the COVID-19 pandemic.
While the advice from bodies such as the World Health Organisation as to whether or not healthy members of the public should use masks has evolved over time, the need for face coverings and PPE (personal protective equipment) in hospital and other healthcare settings has never been in doubt.
Indeed, much of the debate has centred around either the scandalous shortages or the inadequate quality of masks and other protective equipment, as the NHS has battled to stay on top of the outbreak.
The announcement by health secretary Matt Hancock last month that all hospital staff in England would be required to wear surgical masks at all times, and irrespective of whether they were in a clinical environment, should therefore have been an unequivocally welcome one.
However laudable the intention, hard questions were soon being asked about how such a sweeping decree had been reached without any apparent consultation or even prior notification of employers or the medical profession.
Further questions about the extreme short notice given to trusts, just 10 days from the announcement to the implementation date, and the logistics of meeting the new requirements soon followed.
Frustration with the lack of consultation and coordination in ushering in the new regulations was expressed by organisations such as NHS Providers and the BMA.
'It is clear the Government has failed to plan properly for these changes which are now in effect and have left providers of NHS services confused and unprepared for how this will be implemented on the front line,' says BMA council chair Chaand Nagpaul.
'It is imperative that we do all we can to prevent the spread of infection in healthcare settings, so that patients and visitors can attend hospital and GP practices without fear of contamination. The wearing of masks by staff and face coverings by the public will be key to enabling this.'
'Adequate supply'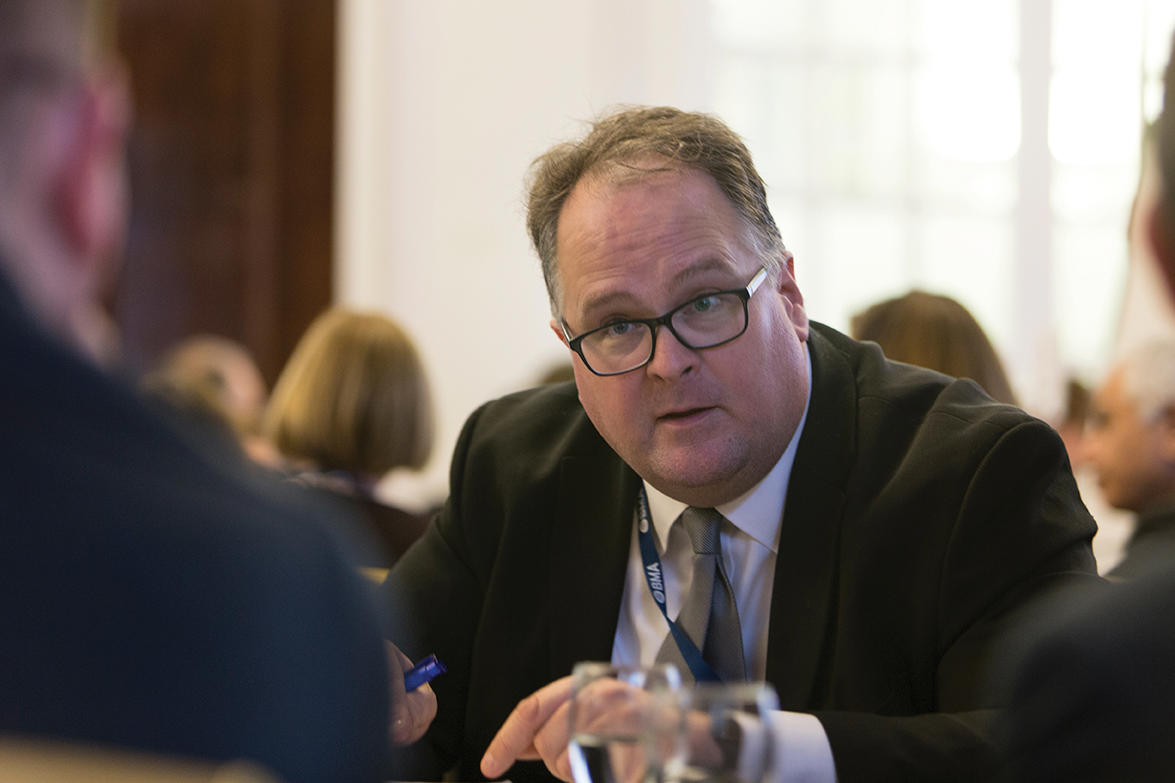 Commenting last month, the Department of Health and Social Care has insisted it possesses an 'adequate supply' to meet the increased demand, adding that more than eight million masks had so far been delivered across England.
It confirmed that, under the new guidelines, hospital staff should wear masks in all areas of their workplace including break rooms but added that staff are permitted to remove masks to eat and drink as long as they adhere to social distancing.
This guidance also applies to primary care settings with GPs and pharmacists encouraged to wear masks when in waiting-room areas and where space constraints prevent social distancing.
Under the Government's guidelines members of the public are 'strongly urged' to wear masks when attending hospital or GP surgeries, but ministers have made clear that patients who present without face coverings should not be denied treatment and that hospitals should provide them with masks if necessary.
BMA council deputy chair and Lancashire GP David Wrigley, however, says his practice had been left scrambling to secure sufficient supplies of masks and was largely able to do so thanks to a donation of several hundred masks from a local retailer.
'Given the last-minute announcement by Government, it left us in a very difficult situation with regards to face coverings for patients,' he says.
Access to masks
The BMA has called for the wearing of face masks by members of the public attending GP surgeries to be made compulsory and made clear that it is the Government's responsibility to ensure the public can readily access masks for their own use, warning that hospitals and other healthcare settings cannot be expected to provide protection for staff and patients.
It is a position shared by Oxfordshire GP partner Helen Miles (pictured, top) who, like Dr Wrigley, says there is no way her practice can cater for all patients when it comes to masks.
'We are asking patients to wear face coverings but are not mandating it. We are also not mandating masks for staff when they are not in patient-facing roles and instead we are encouraging social distancing,' she says.
'We don't feel we've got enough PPE to be able to give patients medical-grade masks, so if they turn up without a face covering then what do you do?'
She says the practice has been promoting the use of masks to its patients, and that the response and uptake of this has been broadly positive.
'If a patient is coming to a COVID-19 clinic then we provide them with a surgical-grade mask from the outset, but there's just no way we've got supplies to be providing masks for every patient.'
Access to PPE for GPs and smaller healthcare providers is provided by an online portal. Practices are limited to ordering a single combined pack of PPE containing 100 type IIR masks, 200 aprons and 200 pairs of gloves, which are delivered within 48 to 72 hours.
The Government has failed to plan properly for these changes

Dr Nagpaul
Dr Miles feels, however, that this one-size-fits-all approach may not prove adequate under the new guidelines, particularly given that some practices' PPE needs are much greater than others.
'Things are better now than they were at the outset of the pandemic when we were relying on local dentists to supply us [with masks] or we would have run out without doubt,' she says.
'As each week goes by, we are seeing more and more patients face to face, so usage is going to be going up. It seems nonsensical to have a system whereby, whatever the size of your practice, you get the same amount of PPE supplied.'
Meeting the supply and demand of masks is not the only challenge now facing the NHS as a result of the new guidelines.
Surrey-based specialty trainee 5 in paediatrics Fizz Izagaren is deaf and relies on lip-reading in her day-to-day work and life.
She says that, while her trust has been supportive of her needs, the increased use of masks since the start of the pandemic has been challenging.
'Having colleagues in masks takes away a lot of the information I would get in terms of communication so it's very much about finding strategies to overcome the fact that lip-reading isn't there,' she says.
She says that while colleagues would be willing to lower their masks to talk when not around patients, emergency medical situations where everyone is wearing face coverings are particularly challenging.
'Now that wearing masks is compulsory whether you're in the corridor or the canteen it is going to be really challenging,' she adds.
The wearing of masks by staff and face coverings by the public will be key

Dr Nagpaul
The Government's guidance allows exemptions from wearing masks for those with certain disabilities or who rely on lip-reading or other facial cues for communication. However, more must be done to develop alternatives to standard face masks too so that disabled people, their carers and those around them can minimise risks of infection.
For example, for its part, the BMA has endorsed calls for the introduction of transparent masks so that those who rely on facial cues for communication can do so without having to compromise their and others' safety.
Dr Izagaren has been helping to lead a campaign for transparent masks to be made available to the NHS and the general public, as part of efforts to raise awareness of the effect of face coverings on the deaf community.
Having written to the Parliamentary health committee chair Jeremy Hunt and NHS England chief executive Sir Simon Stevens about the effect of masks, Dr Izagaren says she was delighted to learn the NHS had agreed to a forthcoming pilot scheme using transparent masks imported from the USA.
'It's a misconception that face masks just impact on deaf people,' she says.
'Older patients with dementia if they don't have the right sensory input, because they aren't wearing their glasses or hearing aid, are more at risk of developing delirium,' she adds.
'It changes their behaviour and you may end up with a patient who you can't communicate with because they are scared and unsure of the environment they're in and this could be further exacerbated by the use of masks.' 
Read more about the Government's guidance on face masks in clinical settings