'Please ring me when you can. Hope you are OK.'
Worried, my wife Hema texted our son Vamshi as we hadn't heard from him for some time. It gave me a sense of déjà vu.
It was 1974. A young doctor's mother, and his wife, away visiting her parents, received telegrams.
'I'm leaving for Bihar tomorrow; volunteered for smallpox programme.' That 25-year-old doctor was I. Smallpox was wreaking havoc in India's Bihar state. The World Health Organization had called for volunteer doctors to work in its daunting eradication programme. The urgency meant I had to leave the next day, a 1,500km journey. I was at the time carrying out postgraduate study in Hyderabad, 100km away from my parents and in-laws.
The risks, including death from this highly contagious disease, were familiar to the public. My parents feared for my life. Newly married, my wife was worried and shocked that I was leaving the next day, giving her no time to discuss it.
Telephones at that time were limited to only a very few privileged people in cities, and villages had none.
Monsoon joined forces with smallpox and the floods devastated Bihar.
Our team poised to continue with 'case finding and containment', entailing vaccination of residents of 40 houses around an index case within 48 hours. We had no protective gear. These tough hurdles caused me the least discomfort as I felt privileged to be a part of that great challenge. My family had a hard time, however, grappling with the worries about my health and safety. News about smallpox and the flood-related deaths wasn't helping their concerns.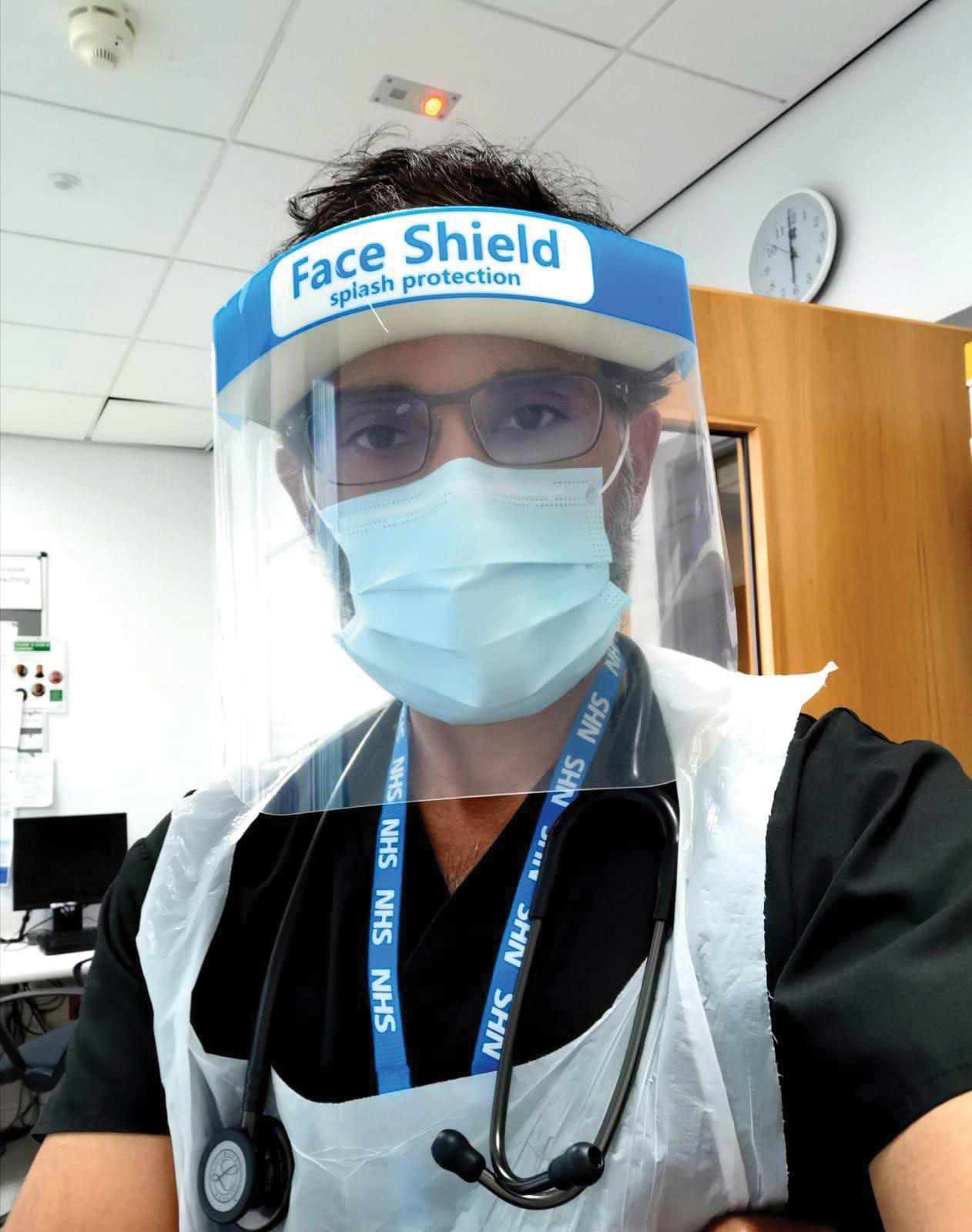 Forty-six years later I am now at the receiving end. But for my wife it is yet another emotional challenge, yet tougher this time. Our son is one among many doctors in a London hospital treating patients with COVID infection, the most devastating pandemic the current generation of health professionals has ever encountered. Hidden behind this fight are the stresses of the families of these healthcare staff.
Initial personal protective equipment shortages and ever-increasing NHS staff deaths have made these families' stress worse. It must be hard for the families with these vicissitudes – balancing their pride of being a supporter in this fight with worries about the risks their loved ones are taking.
I am proud to have been a part, albeit a small part, of the WHO's smallpox eradication programmes. It is our son's turn now among many others to fight in this pandemic.
'Mum I'm OK,' Vamshi texted at 10pm. But was it a big relief for Hema?
Next bit of text read: 'Mum I must have had the COVID by now with these aches and pains. But don't worry…'
Radhamanohar Macherla, now retired, was for more than 20 years a consultant physician with Barts Health NHS Trust