When I was growing up in India, there was a song on everyone's lips. By Pankaj Udhas, its title translated as 'A letter has arrived', and it was about the sense of yearning and grief expressed by a father whose son goes abroad to work. Twenty-five years after arriving in the UK, the sentiments hit me with full force.
I think of the resigned acceptance of fear and loneliness in a newly arrived doctor's voice, who was very ill with COVID-19 but had no food in the house. Alone in the UK, she remembered a taxi driver from her part of the world whom she asked to deliver food to her doorstep.
I think of the international medical student who had to remain anxious and isolated in his flat, terrified of leaving for fear of breaking a rule inadvertently, being stopped by the police and his student visa being rescinded.
And I think of our friend, desperate to visit his terminally ill father. Held back by cancelled flights and travel restrictions, he finally managed to make his trip, only for his father to die while he was quarantining in a hotel after landing. I cannot imagine being bereaved and grieving in that place of soulless isolation.
I wanted to visit my own father in February, when he was hospitalised, but the time required for quarantine meant that I would not be able to spend any time with my family, and nor could I take a period of extended leave from work. My father's voice was a mixture of sorrow, part yearning and part acceptance. I could imagine him sitting rocking in his chair, straining to hear me, looking out of the sitting room window in the house in Mumbai where he has lived alone since my mother passed away.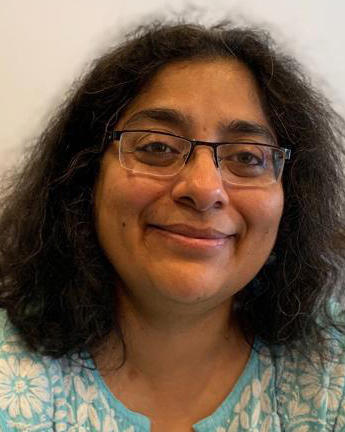 The terrible situation that India now faces has only intensified the feelings of helplessness and yearning. There is a massive co-ordinated effort across the Indian diaspora to do what they can to help.
But things can be different. Nitin Shrotri, an NHS consultant urologist from Kent, made a case on the BMA website for parents of international NHS workers to be given indefinite leave to remain in the UK, reflecting on his own parents being given leave after a great deal of effort and lobbying.
A powerful blog in the BMJ calls for the Government to review the unnecessarily stringent rules on the adult dependant relative visa, and citing evidence that the issue caused significant stress to doctors, with 85 per cent having considered relocating to their country of origin or another country where they would feel more supported.
The Pankaj Udhas song continues 'Oh bird, break free of your cage and return'. But where do the boundaries lie for me and others between love and duty to my work as a doctor, to the NHS which is overburdened right now, and to the love for my family, in my motherland? The choices we make around migration are largely ours, but they can never be fully undone. We can never un-know what it is to be caught in a dualism that gives and takes in equal measure.
Ananta Dave is a consultant child and adolescent psychiatrist and president of the British Indian Psychiatric Association