Joe Tonge ticks all the boxes for the kind of student doctor the NHS is keen to recruit. Working-class background, low-performing state school, first in the family to go to university.
But he's also the kind of student who cannot count on financial support from home. And so, predictably, he is struggling to pay his way through medical school, like so many others.
For a year now, Mr Tonge has barely been able to cope, despite having three jobs, because of the current medical student funding model in much of the UK.
Some days this summer, when he was doing placements, he couldn't afford to travel. On others, he couldn't afford not to take paid work instead. He had harboured an ambition to do an elective in Canada; instead, he's had to do shifts at a clothes store, tutoring and working for his university, just to pay his rent.
'I love going into placement and I absolutely love my degree,' he says. 'And I've never felt like pulling out. But this is not what I imagined life would be; I get quite choked up thinking about it.'
Mr Tonge, now in his sixth year, has applied for several hardship grants – and been awarded £32. When he graduates in two years' time, he expects to be £100,000 in debt for the privilege.


Funding crisis exposed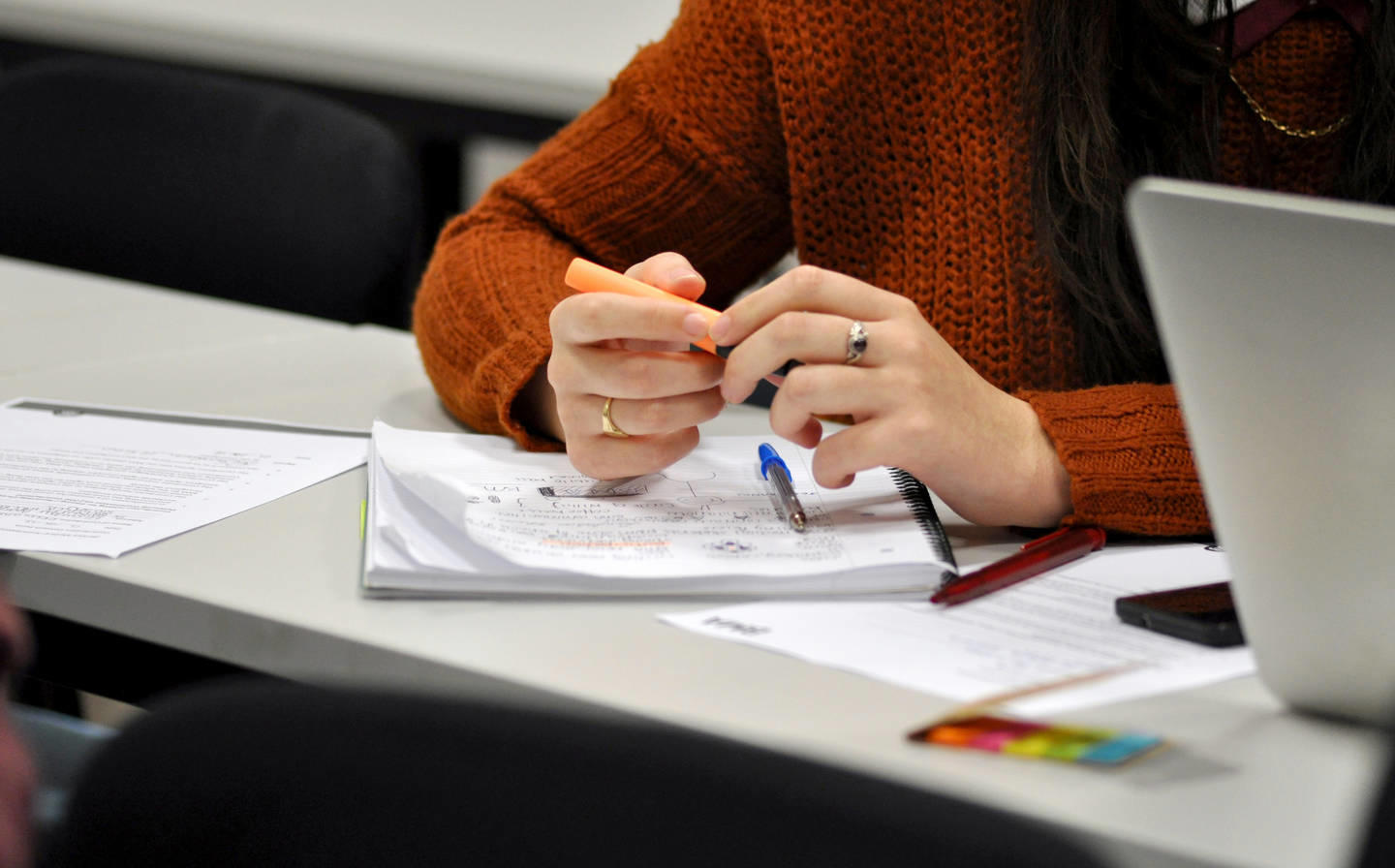 Mr Tonge isn't the only one. The latest BMA student finance survey, published today, makes for grim reading.
Of the more than 1,000 respondents across all years of UK medical schools, 44.3 per cent expected to run out of money before the end of the academic year. One in seven respondents had applied for hardship funding; one in 25 is using food banks.
More than half of respondents (53.6 per cent) work during term time. Of those, 73.1 per cent say this has a negative effect on their studies.
The situation gets more challenging from the fifth year of study onwards. In most of the UK, undergraduate medical students are funded like all other students for the first four years of their degree – but the funding model shifts in year five.
At this point, their access to Student Finance loans for their living costs is reduced, and they have to apply for the NHS Bursary. For most, this results in a sharp drop in overall funding – just as their costs increase, during clinical placements.
For a student in England living away from home outside London, for example, the maximum funding falls from £9,706 to £6,458 (see 'Funding gap in figures' below).
The BMA has been calling for retention of and improvements to the NHS Bursary for years. But for many medical students, the funding allocation letter for year five comes as a huge shock.
The rising cost of living – with no commensurate increase in funding – has brought many students to a crisis point this year, and prompted some to speak out.


Pushed to the brink
Eilidh Garrett co-founded the Liveable NHS Bursary campaign, with other students, in April – because she couldn't see a way out of her financial difficulties.
Her credit card debt had reached £8,000, and the pressure had taken a heavy toll on her physical and mental health, landing her in hospital.
'I just couldn't cope with normal life,' she says. 'I couldn't even go into Asda because I'd be worrying at the checkout: "What if my card gets declined?" It was just overwhelming.'
As Ms Garrett is a graduate-entry medical student, her funding has been reduced for two years already and will be again in this, her final year. She is estranged from her parents and so receives the maximum funding of about £540 a month.​
I couldn't even go into Asda because I'd be worrying at the checkout: 'What if my card gets declined?'

Eilidh Garrett
She calculated she would need to work 20 hours a week just to make ends meet. Given the demands of her course, that's not possible, although she works all the hours she can. As she points out, some medical schools ban or heavily restrict students from term-time working.
She bites her tongue when consultants at her placement have questioned her commitment to medicine because she can't stay on for 'important learning opportunities'. And she says nothing when frustrated supervisors at university ask why she hasn't revised.
'I can't say, "I've been working every spare minute since we were taught this," because I risk being told off for working too much. It's really hard to tell them the truth, while trying to be professional and also trying not to cry out of frustration.'
Her recent application for hardship funds was rejected because she had not 'maxed out her credit cards'.


Conspiracy of silence
When Ms Garrett shared her frustrations on Twitter, others opened up too, and the Liveable NHS Bursary campaign took off.
It calls for full maintenance funding for all medical students for the full duration of their degree. Specifically, it is calling for them to be given access to the NHS Learning Support Fund, available to other healthcare students such as midwives and nurses. The fund provides a £5,000 non-means-tested grant; only the first £1,000 of the NHS Bursary allocation is non-means-tested.
They've met with the Medical Schools Council and the senior leadership of several medical schools, and held briefings for MPs. Even some medical schools have been unaware of the funding shortfall.
Medicine is seen as a degree that only the sons and daughters of wealthy people take

Eilidh Garrett
Lack of awareness of the funding gap has helped perpetuate a dangerous conspiracy of silence. Ms Garrett says it was only when she did the maths and realised her funding didn't cover her basic living costs that she stopped blaming herself for her financial problems.
The average student rent in Manchester is £6,815, which is £357 more than the maximum funding allocation in England for living costs.
Lara Akinnawonu, co-chair of the BMA medical students committee, echoes Ms Garrett's concern that the worst-affected students are suffering in silence. 'A lot of the students who are in dire financial situations don't have the time to raise the issue, or the capital or the voice. A lot of them, unfortunately, are the ones who drop out, so the issue gets swept under the carpet.'


Changing demographic
Why this situation has been allowed to persist is uncertain. But it's hard to dispute Ms Garrett's theory: 'The only feasible reason that medical students get less than all other healthcare professions is because medicine is seen as a degree that traditionally only the sons and daughters of wealthy people take.'
The explicit requirement for a means-tested 'parental contribution' to dependent medical students' NHS Bursary funding in England and Wales is telling.
But medical student demographics are changing with the NHS's drive to widen participation. The Medical Schools Council found that the percentage of medical students from the most deprived areas increased by 46 per cent in 2014‒2019.
Yet the funding model hasn't changed, leaving disadvantaged students highly exposed. The BMA student finance survey found that fewer than a third (32.6 per cent) of students who had had free school meals received financial help from parents.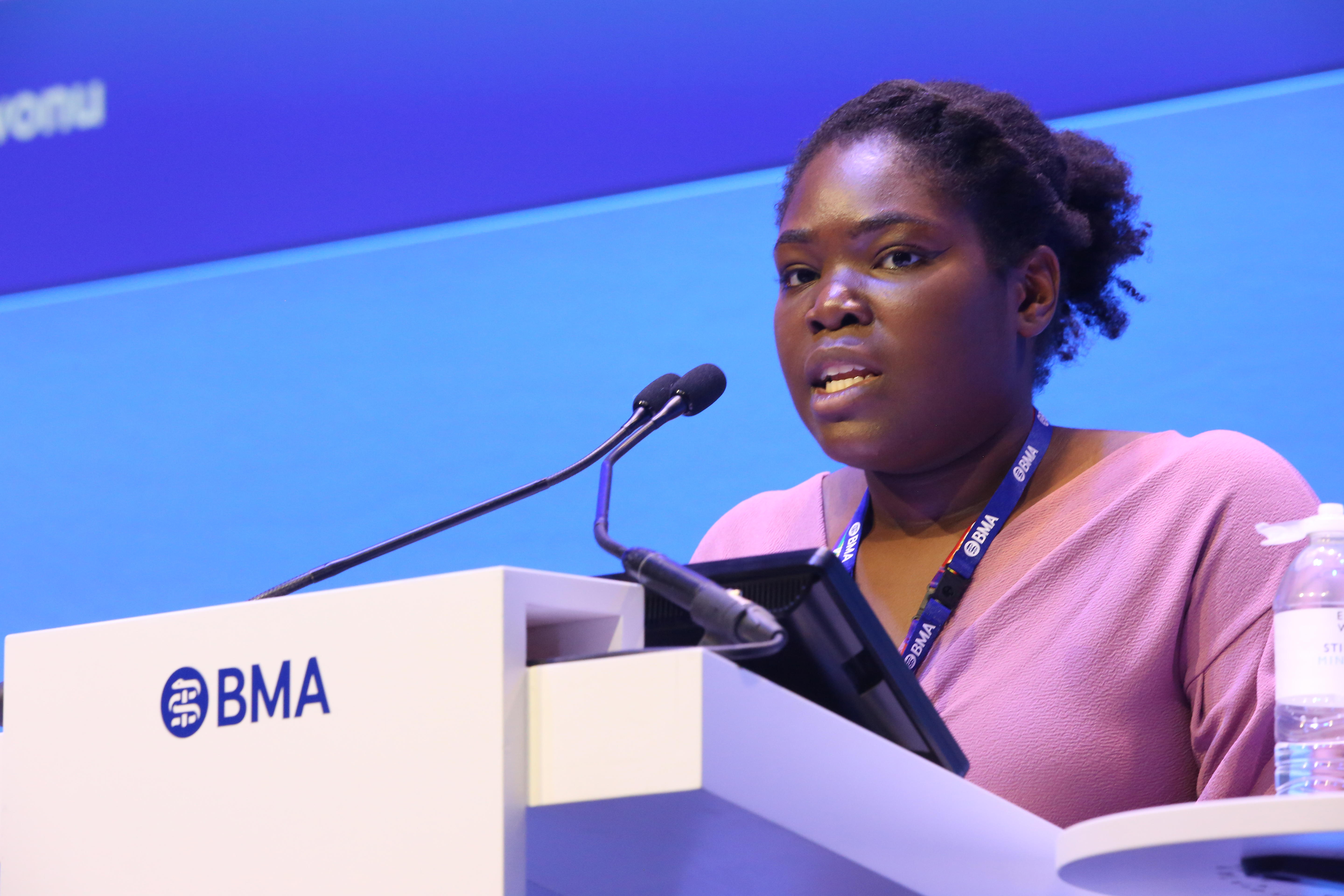 When Ms Akinnawonu, with her committee co-chair Khadija Meghrawi, gave evidence to the health and social care select committee in May, they urged reform of medical student finance generally – and especially for the most disadvantaged.
They called for higher levels of funding for medical students through the NHS Bursary, particularly for students from low-income backgrounds, and for the bursary application process to be streamlined. The student finance survey results show that, for many, the bursary covers only 30 per cent of their living costs.
The Department of Health and Social Care has consistently pointed out that students can apply for hardship funds.


High and dry
Penny Sucharitkul, a fifth-year student at Leeds, is a good example of why reform is needed.
She will receive funding of £6,710 this year – a combination of NHS Bursary and Student Finance loan – but it's about half what she received previously. After she's paid her rent, she has £3 a day for everything else, including food and bills.
Ms Sucharitkul, a Liveable NHS Bursary campaign co-founder, is a remote carer for her dad and she sends him money when she can. She's had extra financial support from her university but even before her funding was reduced this year, she had two jobs – as a martial arts instructor and a healthcare assistant. She funded her intercalation year largely by working 12-hour night shifts on COVID wards.
We're under immense pressure to finish our degree. But we don't even have enough money for food

Penny Sucharitkul
But even as a carer from a single-parent family with no income, Ms Sucharitkul is not eligible for some hardship funds because she has a car. One of her placements this summer would have required her to take three buses.
'We have a massive drive to admit into medical school people from these special backgrounds,' she says. 'But then we don't support them in the later years of medical school. We're under immense pressure to finish our degree because we've earned this magical place in medical school. But we don't even have enough money to pay for food.'
There are some glimmers of hope. It's largely through Ms Sucharitkul's lobbying that Leeds School of Medicine has committed to provide a £500 grant per year to supplement the NHS Bursary through alumni giving, and to pay GMC fees for 'widening-access' students.


Planning for retention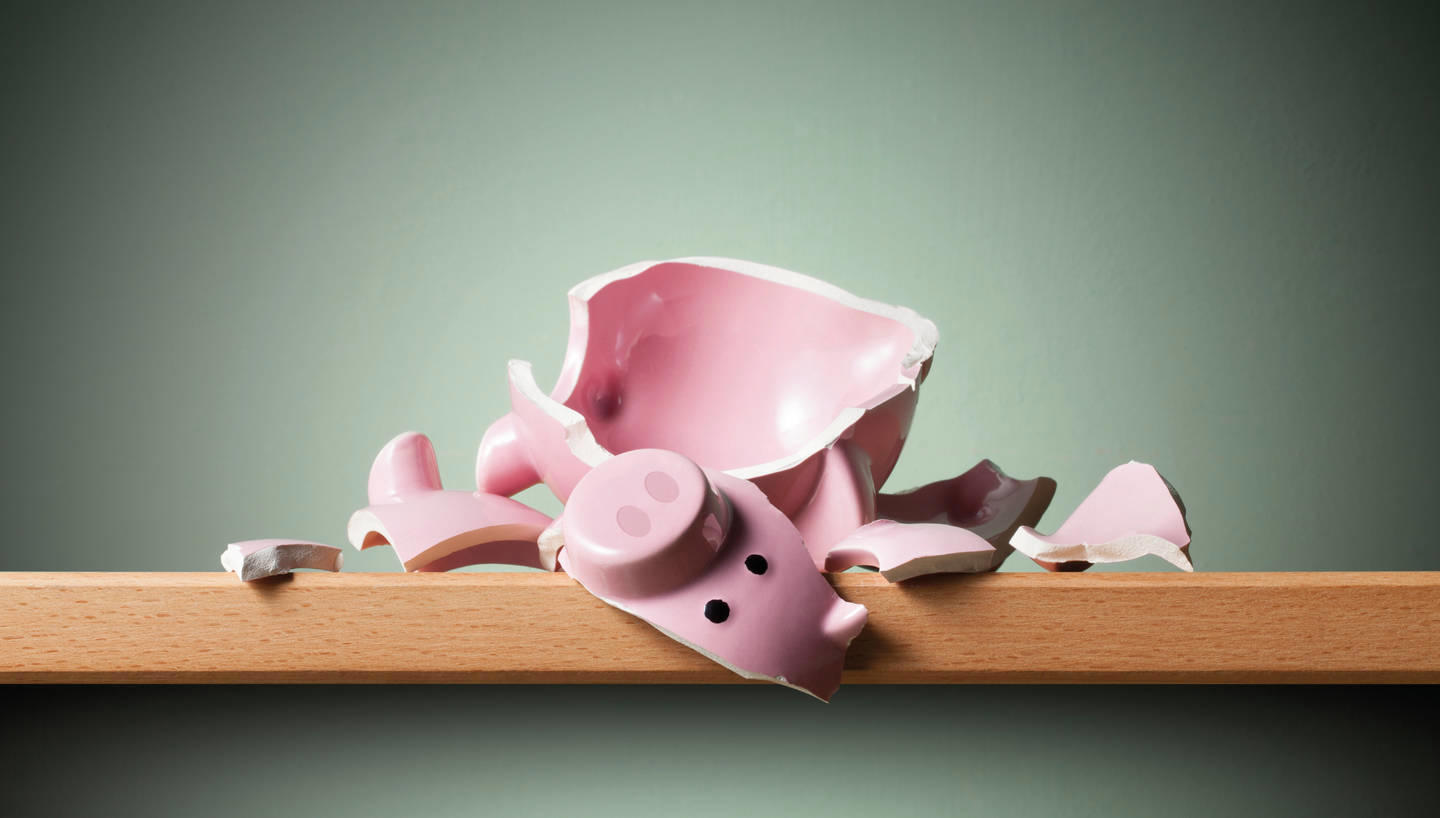 Being from a low-income background has taught Trisha Suji to plan her finances carefully. So even before medical school, she was aware of the final years' funding shortfall, and made provision from the start.

She chose a medical school in her city so that she could commute from home, and has worked and saved throughout the first three years of her degree.
She has paid a price for her prescience. Working in a pharmacy warehouse one Christmas affected her performance in exams the following term.
'I think I will survive because my mindset is to constantly plan,' says Ms Suji, a campaign co-founder. 'But lots of people who haven't known this was coming are really struggling. For them, it feels like everyone is laughing at them: "Ha! You really thought you could do medicine?"'
Ms Suji, who has spoken on the subject at BMA conferences, urges students to raise the issue with their medical schools, to meet with supervisors and welfare officers in person and explain their situation. Her hope is that universities will join forces to lobby the Government to make up the funding shortfall.
The funding gap has ramifications far beyond the ability of individual students to survive their degree.
In February, the Government announced that from September 2023 it would cut the earnings threshold for student loan repayments to £25,000 and extend the repayment period from 30 to 40 years. With interest, higher-paid doctors could expect to pay back their loan three times over, according to some analysts.
Ms Suji mentions a phrase circulating in medical schools: 'Graduate and evacuate'.
'Medical students feel left by the wayside, especially compared with other healthcare students,' she says. 'They're graduating burnt out, and then they're expected to work in an underfunded foundation year. Of course they're going to Australia. Retention starts at medical school.'
Final-year funding gap in figures
In England, Wales and Northern Ireland, the maintenance loan is lower in final bursary-funded years. By contrast, Scottish undergraduate medical students studying in Scotland receive the same funding for living costs throughout their degree: a maximum of £8,100, a combination of bursary and loan from Student Awards Agency Scotland.
| | | |
| --- | --- | --- |
| | Years 1-4 | Year 5 onwards |
| Student Finance loan | £9,706 | £1,975 |
| NHS Bursary non-means-tested | | £1,000 |
| NHS Bursary means-tested | | £2,643 |
| NHS Bursary Extra Weeks Allowance (for courses over 30 weeks) | | £840 |
| Total | £9,706 | £6,458 |