It's about this time of year that Steph Cook senses a familiar agitation, a flutter of nervous excitement.
These days she's a Sussex GP with two sports-mad sons, but there's still that irrepressible urge to ride and to run, even before surgery.
She's also the Steph Cook who won Olympic gold in modern pentathlon at Sydney 2000, as well as the European and World Championships the following year.
Watching the Olympics has become less nerve-wracking with the years, but she's still on edge.
'You feel very close to it still, almost responsible for what's happening, because you want the legacy of the medals we won to carry on,' says Dr Cook. 'And I know exactly what they're going through.'
One of the most remarkable things about Dr Cook is not just that she dominated the ultimate sporting challenge: modern pentathlon involves swimming, fencing, show jumping, pistol-shooting and running, all on the same day. It's also the fact she combined her medical training with taking her sport to elite level. She was already Dr Cook by Sydney.
Childhood passion
She chose medicine before sport chose her – and she's remained loyal to that first love. She volunteered with the ambulance service in Jerusalem before starting her pre-clinical medicine degree at Cambridge.
She had been sporty at school 'but no one would have picked me out as a future Olympian'. She took up rowing and did athletics at Cambridge but it was when she started her clinical training at Oxford in 1994 that she saw a poster in the porter's lodge about modern pentathlon.
It was really difficult to know whether I was doing the right thing

Steph Cook
It offered a chance to get back to riding that she'd loved as a child, and a more flexible training schedule. But it encompassed five sports, two of which – fencing and shooting ‒ she'd have to start from scratch.
'At lunchtime, I'd cycle down the hill from the John Radcliffe Hospital, and do a session with the cross country club, and then go back up the hill for my 2pm tutorial, all a bit hot and sweaty. I just had to juggle. Shooting was easier to pick up but fencing is very technical and it's much harder to reach that higher level in a short space of time.'
Missed opportunity
But soon she was representing her university not just in modern pentathlon, but also in fencing, athletics and cross-country. In 1997, she was selected for the British team at the European Championships in Russia.
But the competition clashed with her clinical finals, and the university would not budge on exam dates. So she missed Russia and the World Championships, because the same British team went to both.
I was shooting, dry-firing, in my room, just trying to keep everything going

Steph Cook
One day, her coach sat her down and challenged her: 'What's your plan?'
'Because I missed that opportunity to go to a major sporting championship, I didn't really know how good I could be. I wanted to do my house jobs so I decided to keep my training going through it all. It was really difficult to know whether I was doing the right thing, but I felt I had unfinished business with pentathlon.'
Ticking over
What followed was a very tough year. 'For six months in Poole, I was taken completely away from all my training facilities. I joined a fencing club, and a swimming club, and used to go running before work. I was shooting, dry-firing, in my room, just trying to keep everything going as best I could. I think everybody thought I was a bit mad, but they were very understanding and very supportive.
'I never let it affect my work: when I went away to competitions, I took it as leave. I remember doing loads of nightshifts on the trot, just so that I could go out to a World Cup competition in Poland, then just sleeping and sleeping, trying to catch up on sleep before competing.'
Sports taught me a lot in terms of always trying to have a really positive approach

Steph Cook
A chat with consultant surgeon Mark Whiteley 'over a ruptured AAA (abdominal aortic aneurysm) in the middle of the night' towards the end of her house job in surgery in Oxford led to him funding a vascular research post for her in Guildford for 15 months. Then, when Bath University became the national training centre for modern pentathlon, she moved to Bath in 1999 and gave herself fully to sport.
'My commitment to medicine was always there but I realised the opportunity for sport was at that time,' says Dr Cook. 'My training was going well: I was competing successfully in internationals. Had I taken time away from sport, I couldn't have gone back to it.'
Golden age
In the event, she took 20 months out of medicine – and timed it perfectly. She claimed Olympic gold at Sydney, snatching victory from Emily de Reil in the final, cross-country running event, despite the American starting with a 49-second advantage.
In 2001, at the World Championships in Somerset, she added three gold medals to her Olympic and European titles.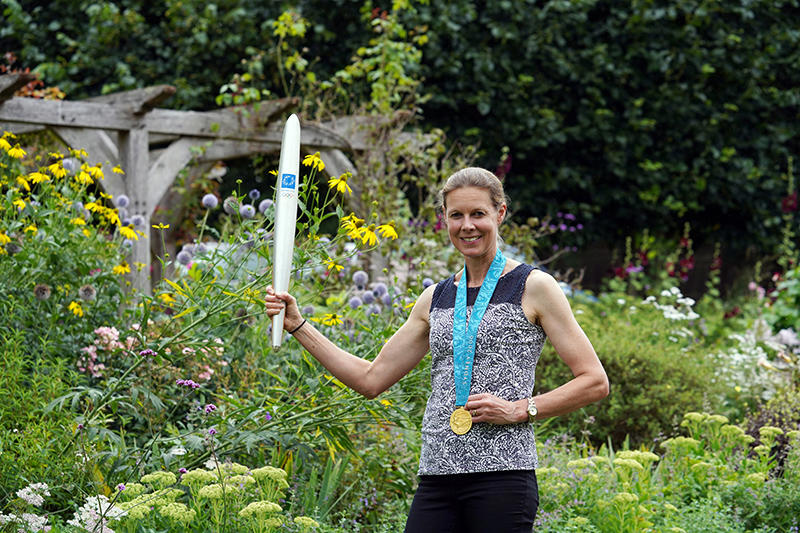 Then at 29, Dr Cook announced her retirement. She was reigning Olympic, World and European champion, she had become something of a celebrity, and she'd been awarded the MBE for services to sport. A few weeks after the World Championships, she began a surgical rotation in Bath.
Before that however, she flew out to Gujarat, India, to visit the work of medical charity Merlin six months on from the January 2001 earthquake. Those 10 days visiting devastated communities and tending patients in makeshift clinics confirmed to her she'd made the right choice.
'It was really important to put things into perspective and see what's really important,' she says.
Precedent set
When Dr Cook and her husband, an equine vet, started their family, they made some big life decisions.
They moved to his native Sussex and Dr Cook, having completed her surgical specialist training, and embarked on a career in ENT, retrained as a GP. She found she loved the breadth, diversity and flexibility of general practice – and has stayed there ever since.
She no longer wrestles with the What ifs? Others have continued her legacy. Team GB's Olympic medal success in women's modern pentathlon at Sydney – the first year the women's event was included in the games ‒ has continued every year since, with the exception of Rio 2016. Olympic Bronze medallist Georgie Harland, who was reserve for Steph Cook and Kate Allenby in Sydney, is Team GB's deputy Chef de Mission in Tokyo.
Resilience training
Dr Cook has never regretted choosing medicine, even in a tough year when her practice has merged with three others.
'Sports taught me a lot in terms of always trying to have a really positive approach, focusing on the things that are within your control, and finding that balance. It's definitely made me more resilient.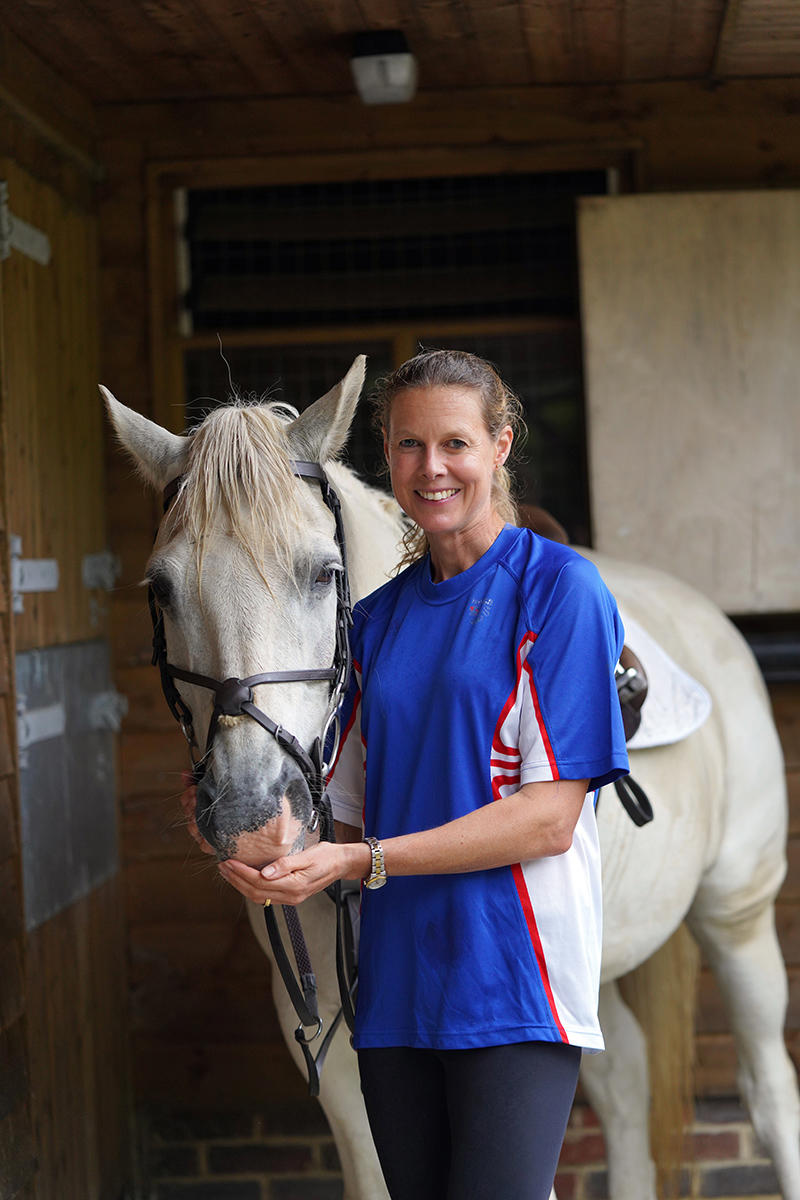 'But I have never had any intention of walking away from medicine. I sometimes resent the hours that I spent doing it, when it's keeping me away from my family, but I still love the job.
'Competing at an elite level in sport, you have to be really quite selfish in some ways, whereas medicine is completely the opposite. All you're doing is for other people, not yourself. Medicine, as a profession, gives you an immense amount of satisfaction: it's an incredibly privileged job to be able to do.'
Picture credit, top of page: Alamy