There were chants of 'shame' from the BMA representative body when doctors and medical students shared their stories of discrimination in the NHS.
'A male doctor walks into a room and says he is Mr Jones or Smith, they assume he is a doctor. If I do the same thing the question I get is "When is the doctor coming?",' said surgical registrar Saranya Ravindran.
The international medical graduate, based in Yorkshire and Humber, explained how she uses the title Dr rather than a non-medical prefix, as is the tradition among surgeons. Dr Ravindran feels 'ignored and undervalued… every single day'.
'All I want is not to be cherished on International Women's Day, but every single day of my life,' she told this week's BMA annual representative meeting in Brighton to what seemed like unanimous support in the room.
Deportation 'joke'
Fellow international medical graduate Maw Sithu Linn, a junior doctor based in London, shared how a consultant 'joked' when security appeared in A&E that 'if I didn't behave well enough I would be deported back to my country'.
'I'm sad,' he said, poignantly.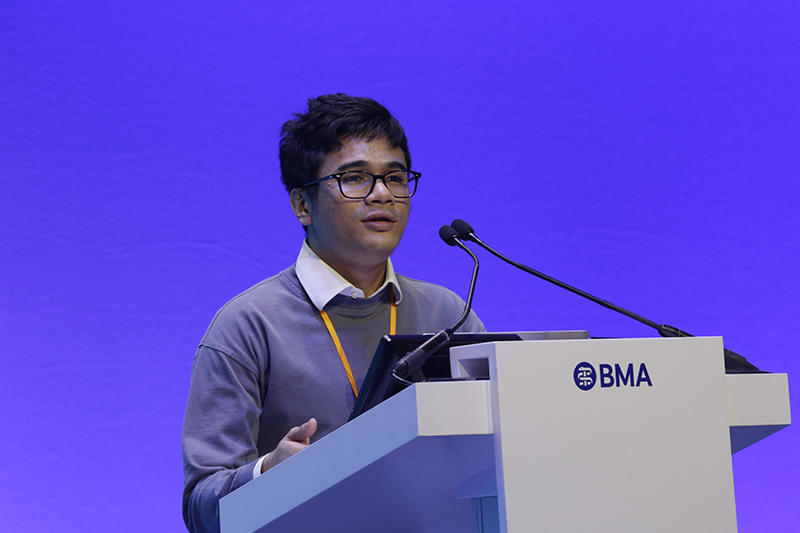 Medical student Marguerite O'Riordan recalled her very first day on clinical placement: 'My GP educator, out of the blue, said that as a woman I would never truly be able to excel in a field like surgery.'
Shame indeed.
They were all speaking as part of a debate as to whether the BMA should report annually on its improvements in support for female members and those from minority groups.
Some of them, who are keen not to allow such instances to occur at the BMA, spoke for the motion, which suggests the association is 'failing' in its response to the 2019 Romney report into sexism as many members are 'still unable to feel proud of their union'. Others spoke against it.
The crux of the issue was whether the level of progress, or 'pace of change' as recently appointed BMA co-chief executive Rachel Podolak put it, is fast enough.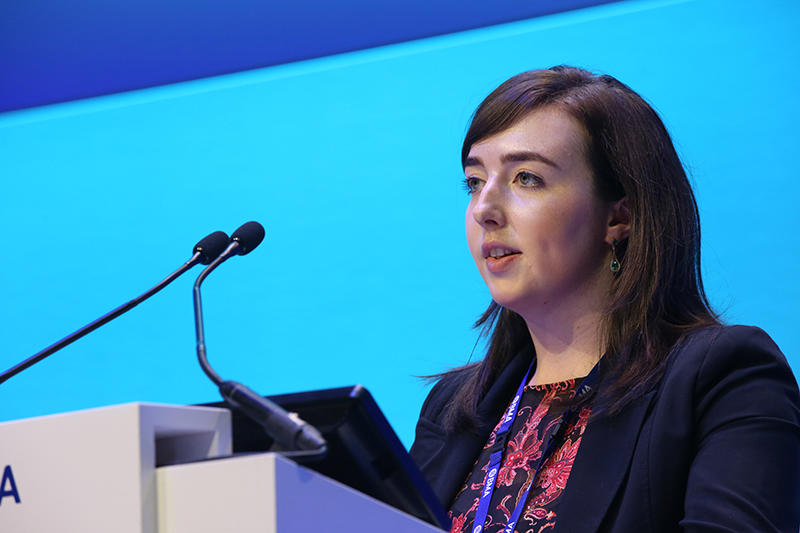 'We would definitely support an annual report,' Ms Podolak told delegates.
'We already report committees, we could broaden that out. We absolutely hear that there's more to do and that there is frustration at the pace of change. I can't tell you enough how much we want all members to be proud of our union.'
But some aren't.
Dr Ravindran accepts the BMA has responded to the Romney report by initiating helplines and offering face-to-face training. 'But is that enough?', she asked. 'I strongly believe it hardly makes a dent.'
Dr Linn said he 'appreciates the efforts of the BMA' to give minority doctors a voice, and feels 'safe' to speak about such issues, but wants progress to be measured.
He said an annual report would be 'beneficial' and 'pinpoint the areas that have been improved and what still needs to be improved'.
Short on action
Ms O'Riordan raised how 55 per cent of Romney's recommendations had so far been taken on board. 'To me this says that discrimination is not a big deal,' she said. 'It says it's enough of an issue to investigate but not enough of an issue to take enough action on, which is inherently disrespectful.'
Olukayode Oki, a medical student recently elected to BMA council, said he believed 'the BMA has made progress' but that it varied across the organisation. 'Some committees are doing very well,' he said, backing calls for annual reporting. 'Why do we not all know this? Why are we not sharing this with our membership?'
Fellow medical student Maiar Elhariry said an annual report would be 'evidence' of progress that 'helps as a sort of reflection' and would 'prevent repetition of different actions'.
And while medical student Rebecca Bates was 'pleased' the BMA had forums on such issues, she said 'the existence of them isn't enough to say we're listening - hierarchies are still in place.'
'Having something that will hold us to reviewing this, saying what each committee has been doing yearly, is worth doing,' she added.
Leicestershire GP Grant Ingrams noted 'gradual improvements' since his first ARM in 1992 as he tabled the motion.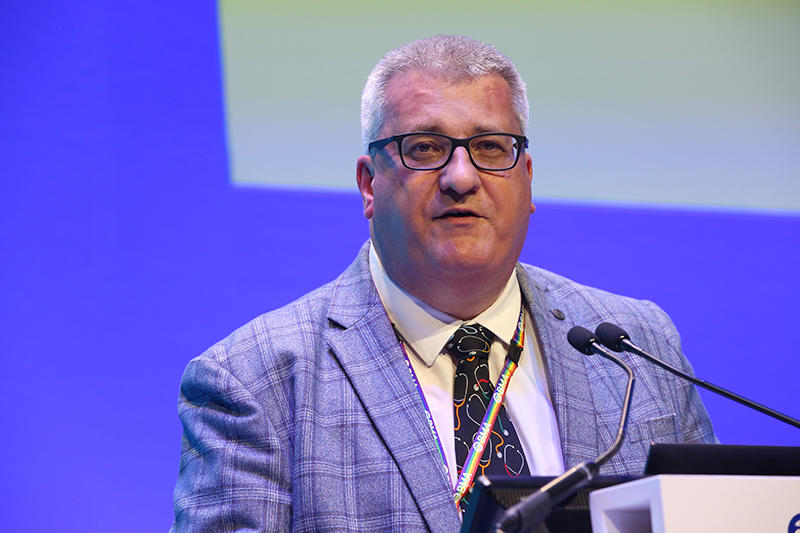 He said annual reporting would 'demonstrate improvements', adding: 'For us to be proud of the BMA we all need to be part of the solution not part of the problem. We need to be brave and call out poor behaviour and discrimination whenever we see it'.
But almost the same argument was used in opposition to the motion.
Hampshire GP Alex Freeman, who gave evidence to the Romney report, said: 'We are all responsible, we all have a responsibility to do something about it.'
But she 'takes issue' with the motion for saying the BMA has failed to learn lessons. 'On the contrary, the BMA learnt a great deal from the Romney report because it outlined a purveying culture within the BMA of sexism and sexual harassment that has been going on for years and not been addressed.'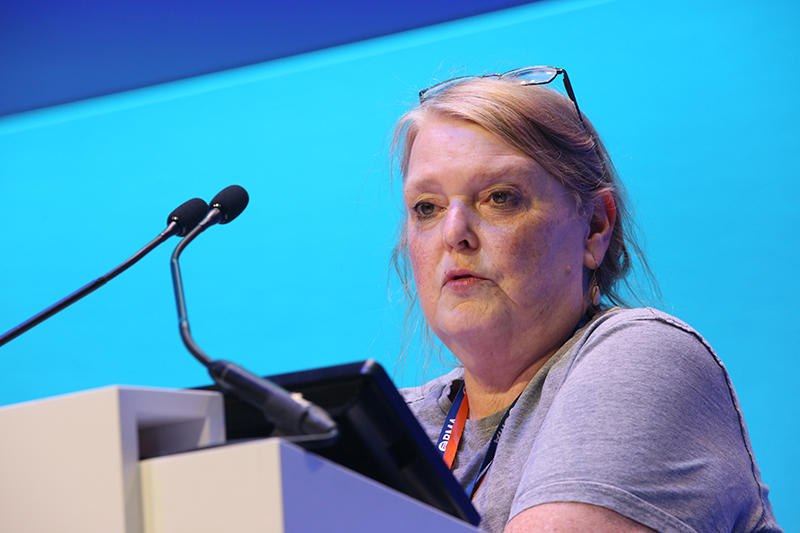 'Daphne Romney said it would take about 10 years to change within an organisation,' she added. 'There are frustrations around the speed of implementation, goodness knows I'm one of those people, but don't blame 'The BMA' when actually it's all of our responsibility to do something about this.'
London honorary senior lecturer in plastic surgery Beryl De Souza said the BMA is 'not perfect' but stressed: 'There has been change since the Romney report'.
She praised the 'proactive, collaborative work the BMA is doing' with other organisations, such as the Women in Surgery group at the Royal College of Surgeons, of which she is a member, as well as the BMA's implementation of speak-up guardians.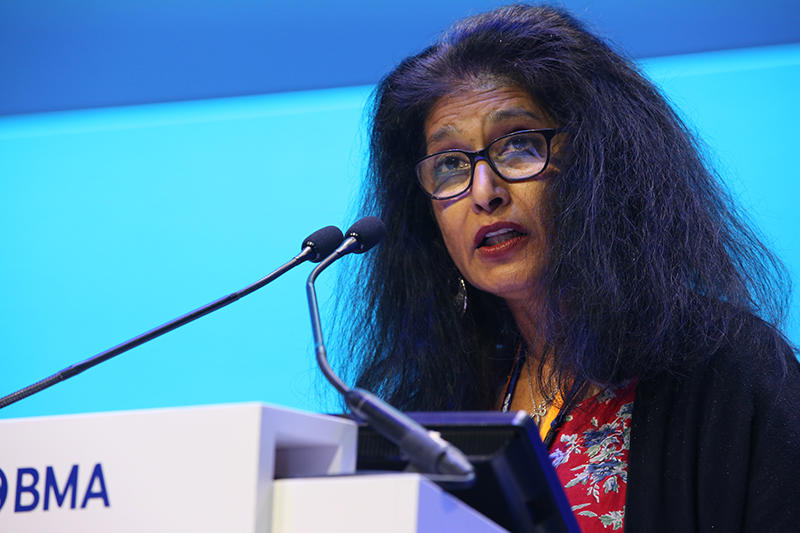 Addressing members with concerns, she said: 'It is our duty to support our organisation. Let us strive to improve those imperfections and do so in a constructive, not a destructive manner.'
Sheffield junior doctor Katie Wallace agreed with the idea of an annual report but was against the motion because she believes it is 'perfectly reasonable' that the BMA is 'not there yet' and 'hasn't fixed everything' since 2019.
Concluding the debate, outgoing BMA council chair Chaand Nagpaul backed annual reports and said: 'The time for talking is over'.
'We are not where we need to be, and we need to be determined,' he said.
'There has been some learning but there needs to be a lot more. We should be a beacon.
'Feedback we are getting is positive. Let's move to an environment where we see equity as a good and embed that within the BMA.'
The motion was carried, with 83 per cent of representatives in favour, 10 per cent against and 7 per cent abstaining.