The association must lobby for doctors to have the right to switch-off if there is to be any possibility of the medical profession recuperating and recovering from the impact of the past two years, the BMA annual representative meeting has heard yesterday.
Addressing his colleagues, Derbyshire GP Peter Holden called for doctors to be given a right to switch off from work, warning that not a single doctor could have emerged from the past 28 months without having incurred some adverse consequences.
He further warned that the rise in digital technology during the pandemic had ushered in a 24/7 approach to work for many doctors and an 'Amazon Prime' level of expectation of what health services could provide by some patients.
Unrealistic targets
He added that this situation was being further compounded by the unrealistic expectations being fostered by politicians as to what an understaffed and traumatised health service could achieve, all of which has having a tremendous human cost.
He said: 'All sentient human beings have been impacted by the pandemic, but as clinicians we've witnessed terrible events which we never thought we'd see and of which the public cannot possibly conceive.
'As a group we are damaged [and] the damage is being compounded by politically encouraged demand for NHS services we are too short-staffed to meet.'
He added: 'Doctors are not… automatons, not political soundbite fodder. We are human beings with failings, families, friends and feelings just like everyone else.'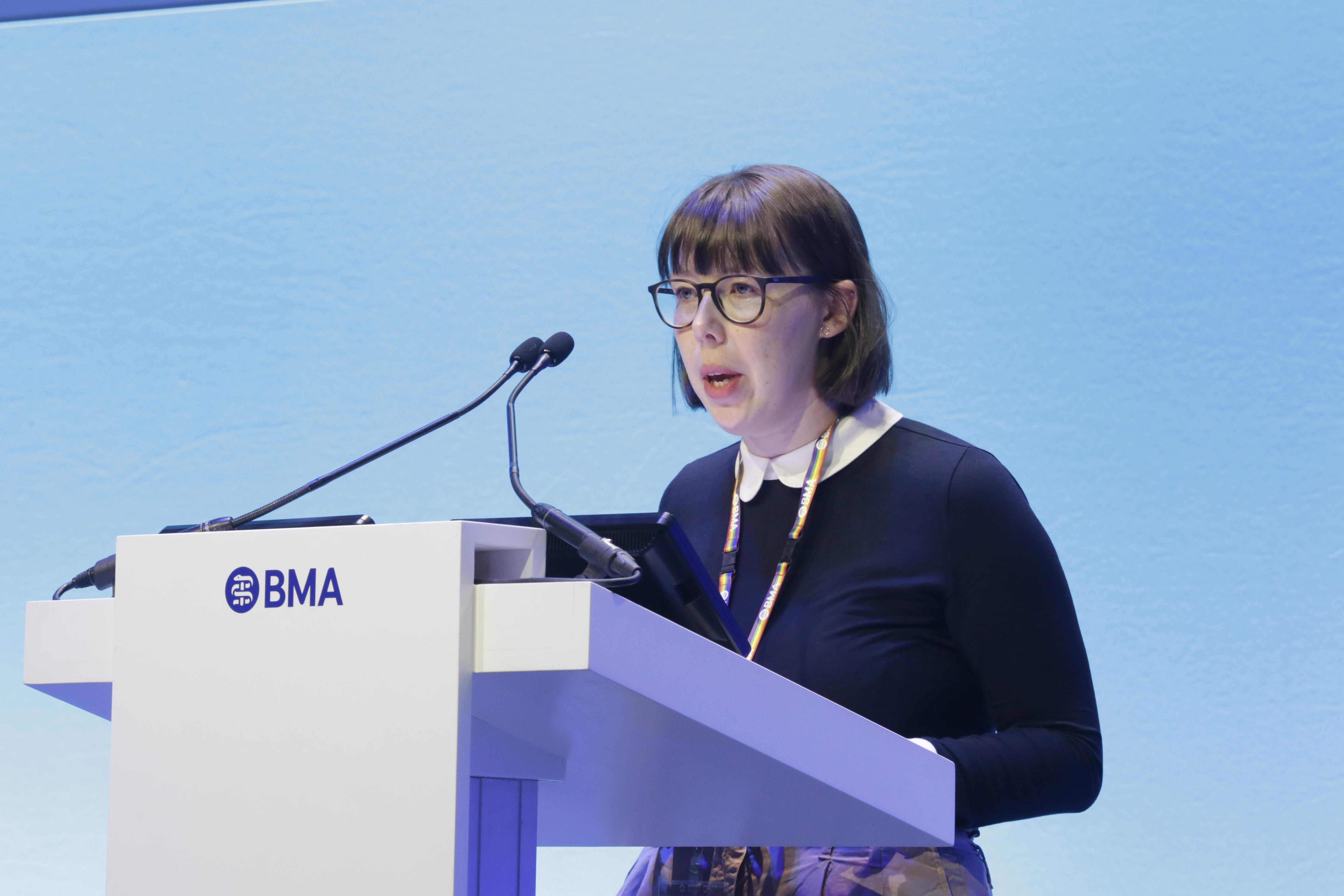 Backing Dr Holden's call, junior doctor Hannah Kennedy demanded a full culture change from top to bottom in which having the right to switch off from work was not only permissible but embraced by the medical profession.
Dr Kennedy said that the idea of going 'above and beyond' as a doctor was instilled as early as medical school but said that there was a time and place for this sentiment and that it could not come at the cost of individuals' wellbeing.
She said: 'We shouldn't be made to feel like looking after our mental health is shameful, we should be empowered to switch off, switch on the "out of office" and relax, recuperate and heal after what has been an extremely challenging two years.'
Recovery hampered
London foundation year 1 Catriona Rennison told the ARM that, despite being at a very early stage in her medical career, she felt that she was already starting to experience the symptoms of burnout.
Explaining how a recent cycling accident had kept her off work and struggling with her mobility for several weeks, she said that she had at no stage felt properly supported in her recovery, and in fact often felt pressurised about returning to work.
She said: 'I received almost daily WhatsApp messages telling me how overstretched the ward was and how understaffed they were and asking me when I would be coming back to work. That made me feel undervalued as a junior doctor and that enquiries about how I was were only ever really a leader to asking when I would be coming back.
'I would have loved to have been able to switch off and have a single point of contact who I could update about my health and feel supported as to when I could return.'
With doctors voting overwhelmingly for the BMA to lobby for a right to switch off for members of the medical profession, outgoing BMA council chair Chaand Nagpaul added that it was equally important that the Government be honest with the public about the needs of an exhausted medical profession and what limitations this would have on clearing the backlog of unmet care in years ahead.