Doctors have united to demand an end to the Government's attempts to deport people seeking asylum to Rwanda (pictured), condemning the policy as 'inhumane, expensive and ineffective'.
Medical organisations including the BMA, MSF (Médecins Sans Frontières) and Medical Justice have joined forces in calling on ministers to abandon their ongoing attempts to remove asylum seekers from the UK, warning that their efforts are damaging the health and wellbeing of some of the most vulnerable people in society.
The united front comes as the High Court ruled on 19 December that the Government's plan to remove people seeking asylum in the UK to Rwanda was lawful and 'consistent with the Refugee Convention' and legal obligations set out in the Human Rights Act.
In an open letter to prime minister Rishi Sunak, home secretary Suella Braverman and health secretary Steve Barclay, the medical community emphasises the threat of forced removal has exacerbated mental health conditions including PTSD, labelling the policy as indefensible on 'medical, ethical and humanitarian grounds'.
Speaking at a joint webinar event on 15 December to discuss the health consequences of the UK's plan to expel people seeking asylum to Rwanda, BMA president Professor Martin McKee said efforts to 'offshore and outsource' responsibility for asylum seekers had clearly failed, yet was continuing to inflict harm upon those subjected to it.
Poor example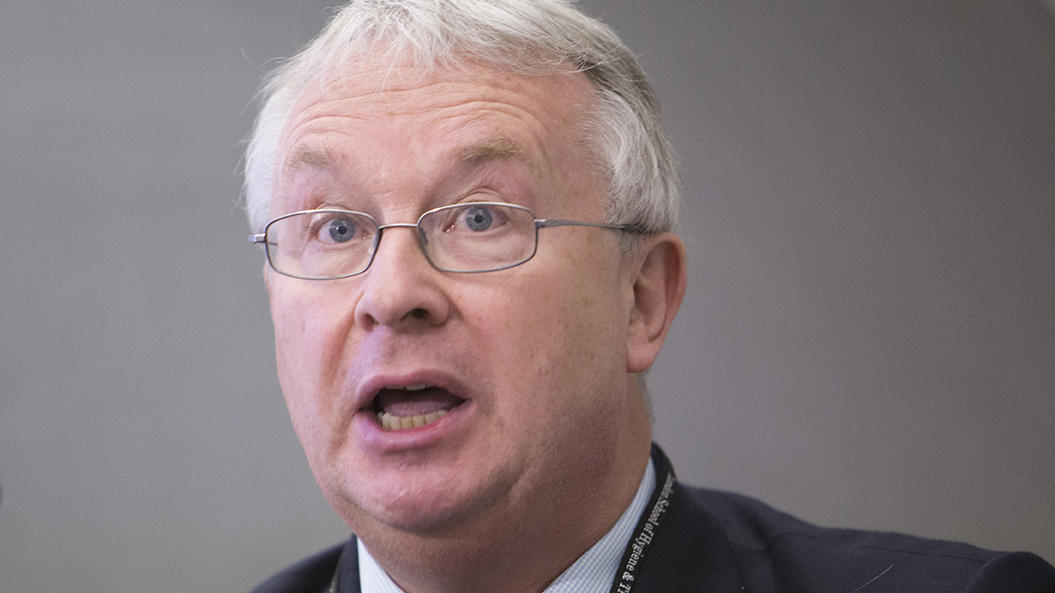 He added that, by attempting to remove asylum seekers from the country, the Government was failing to meet its international legal obligations and was helping to set a 'dangerous precedent' other nations might seek to follow.
He said: 'The BMA has always advocated for the highest standards of human rights and healthcare for clinicians and for patients.
'The Government's attempt to appear tough on migrants, many of whom have already suffered indescribable horrors, has failed, but ministers are undeterred. They still want to send migrants to Rwanda under what they call rather deceptively the UK and Rwanda Migration and Economic Development Partnership.
'We in the BMA are saying "not in our name". As doctors committed to alleviating suffering, we cannot stand by while those who claim to represent us as our elected representatives act in a way that threatens the health of our fellow citizens.'
Depression
Enacted in April this year, the UK and Rwanda migration and economic development partnership, allows the Government to remove those it considers having arrived by irregular means in the UK to claim asylum to Rwanda.
The first deportation flight had been scheduled to take place on 14 June but was halted following a successful last-minute legal challenge.
Speaking at the webinar, Professor Cornelius Katona, research director of human rights charity the Helen Bamber foundation, explained how a recent systematic review of more than 5,000 refugees across 15 countries found that more than 30 per cent had PTSD while more than 30 per cent were suffering depression.
He warned that the UK's approach of detaining individuals under threat of deportation to Rwanda was likely exacerbating rates of poor mental health.
Torture
He said: 'The UK specialises in detention. It detained a higher proportion of asylum seekers than any other European country, and it is also the only country in Europe which doesn't have a limit on duration of detention.
'Immigration detention is associated with a loss of sense of safety or loss of a sense of being free from future harm. It may disrupt any treatment or care that they [the detainee] have received, and we know that in immigration detention rates for PTSD, anxiety and depression and deliberate self-harm are high.'
Meanwhile, Medical Justice clinical adviser Rachel Bingham told the meeting that medical reviews of 36 people under threat of removal to Rwanda revealed that 26 displayed medical indicators of having been tortured, with 15 having symptoms or a diagnosis of PTSD and 11 having experienced suicidal thoughts while in detention.
She said: 'The prospect of removal to Rwanda was in itself extremely damaging. Our analysis of people's experiences showed it exacerbated the mental health conditions of the detained people. It was a cause of fear, confusion, uncertainty about safety and loss of hope.'
Moral disaster
Speaking at the event, architect and journalist Elahe Zivardar told of her own experiences as an asylum seeker who was forcibly relocated by the country she was attempting to seek safety in.
After fleeing from her native Iran and managing to reach Australia, Ms Zivardar was detained on the island of Nauru for six years where she and other detainees were subjected to inhuman and unsafe conditions.
Now living in the US, she warned that the Australian 'offshoring' policy had been adopted by the UK Government and was contributing to the rise of what she termed the 'border industrial complex'.
She said: 'Despite the horrendous human financial and moral disaster that is Australia's offshore detention policy, the border industrial complex continues to promote it as a model for other countries to emulate.
'If this policy is not ended in Australia and now the UK, we run the risk of the border industrial complex growing vastly and entrenching itself deeper within our domestic politics, draining more public funds and further influencing national and international policies towards refugees.'
Despite the ruling of the High Court, it is understood that the Government's policy may face further legal challenge through appeal.
Find out more about the webinar