By any definition, Kailash Chand was a towering figure in general practice, medical politics and life. His titles, honours and public achievements are many – not least his OBE, of which he was very proud.
He was deputy president of the BMA, had been the first Asian elected as deputy chair of the organisation, he was a fellow of the Royal College of GPs, and had played an almost impossibly active role in local and national medical politics. He was also a prolific writer.
To his friends, family, colleagues – and patients – he was all these things, but also a very human and empathetic man whom they loved.
'I had a unique, privileged relationship with my dad,' says his son, Aseem Malhotra, a consultant cardiologist, author and campaigner.
'He wasn't just an amazing father, he was my best friend. We would speak at least three times a day, sometimes more. He was always there for me, and has always been a great support to me.'
'True socialist'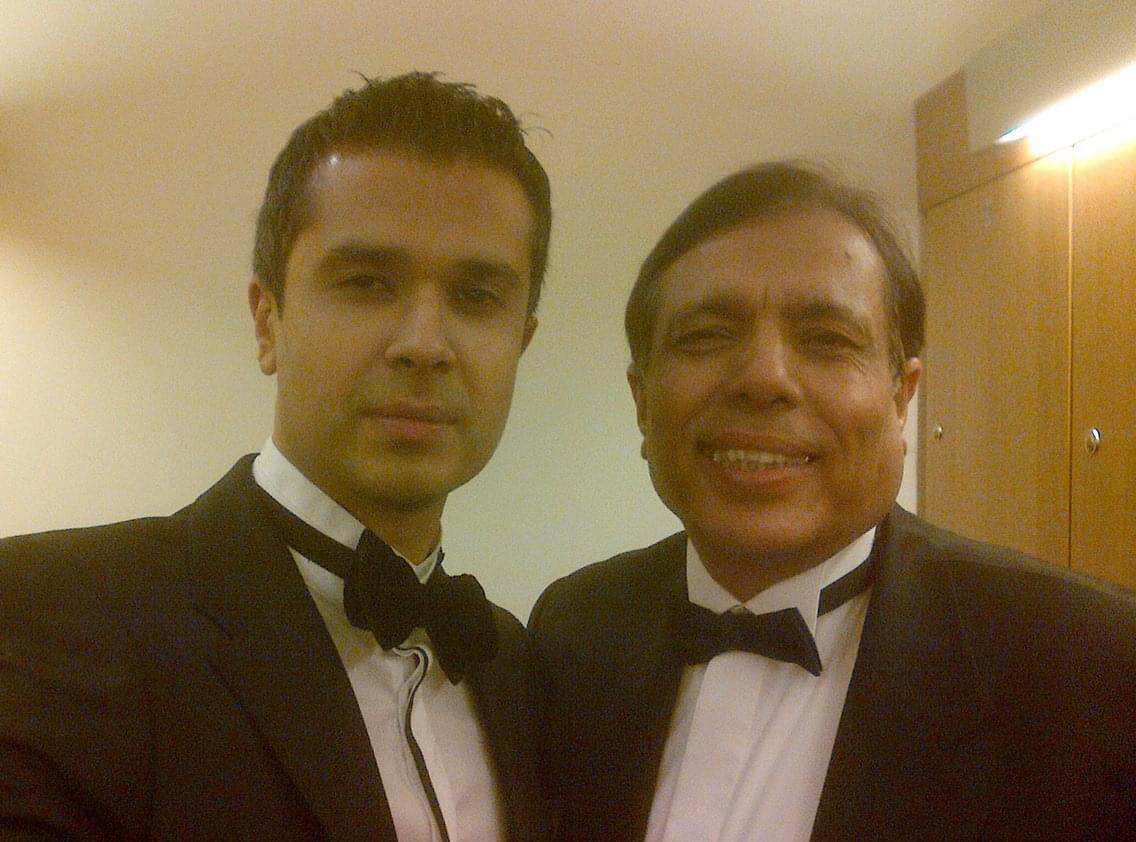 Kailash Chand Malhotra died suddenly on Monday 26 July, aged 73. Almost immediately, there was an outpouring of tributes on social media.
Former Labour leader Jeremy Corbyn called him 'a true socialist who always defended the NHS' and thanked him for 'a life of care'.
Greater Manchester's mayor Andy Burnham praised him in a video message, echoing the feelings of many when he said he was 'reeling' from the news of his death.
The BMA tweeted that 'his was a life of service to his patients and his fellow doctors and all at the BMA will miss him deeply'.
Dr Chand was born in India, the eldest of five children. There wasn't much money around, explains Dr Malhotra.
'His father, my grandfather, worked on the railways and he had very humble beginnings. He told me that when he was a kid he sometimes didn't have shoes and had to walk barefoot to walk to school. But I think that grounded him, and stayed with him as well.'
Career path
As a talented cricketer, Dr Chand attended Punjabi University on a sporting scholarship, graduating in 1974.
He captained the university team, where he played with many of those who would go on to be part of the Indian side that won the cricket world cup in 1983.
But already the passion that would lead to a career of campaigning for better health services was apparent.
'In India, he was quite a political activist, and was a student leader when he was at university – he would lead marches, that sort of thing,' says Dr Malhotra.
'He was actually jailed twice, for calling out government corruption, although not for long.'
Political interest
Dr Chand moved to the UK in 1978 and worked as a GP in Ashton-under-Lyne, Greater Manchester.
His wife, Anisha Malhotra, worked in the same practice (this, incidentally, is one of the reasons why he used his middle name as a surname so that patients weren't confused by two Dr Malhotras, explains their son).
He quickly became involved in medical politics and was a central figure in many of the major events to hit the profession and the health service in the years to follow.
This included being leading Tameside local medical committee when the crimes of Harold Shipman, who worked in a neighbouring practice, came to light, which was a true test of medical leadership.
Dr Chand was also behind a petition to drop the bill that would become the Health and Social Care Act 2012 – garnering so many signatures that it was debated in Parliament.
All the while he was building up his practice from a struggling single-handed one to the award-winning multi-partner one it remains today.
Allies and friends
According to BMA chair of council Chaand Nagpaul, Dr Chand was an inspirational figure who was fearless in speaking out about what he believed in.
The two men met in 1999 when they were both serving on the BMA GPs committee and developed a close bond that only deepened over the next two decades. 'We became instant allies and then we became friends,' says Dr Nagpaul.
'We shared so much – I loved his sense of conviction, his passion, his willingness to speak out about what he thought was right, regardless of political hue. Kailash always put his principles and values above anything else.' 
Dr Chand strongly encouraged Dr Nagpaul to stand as chair of GPC and then later as chair of BMA council.
'He gave me the confidence and the belief to do it, and he was always there to provide guidance and support.'
Members first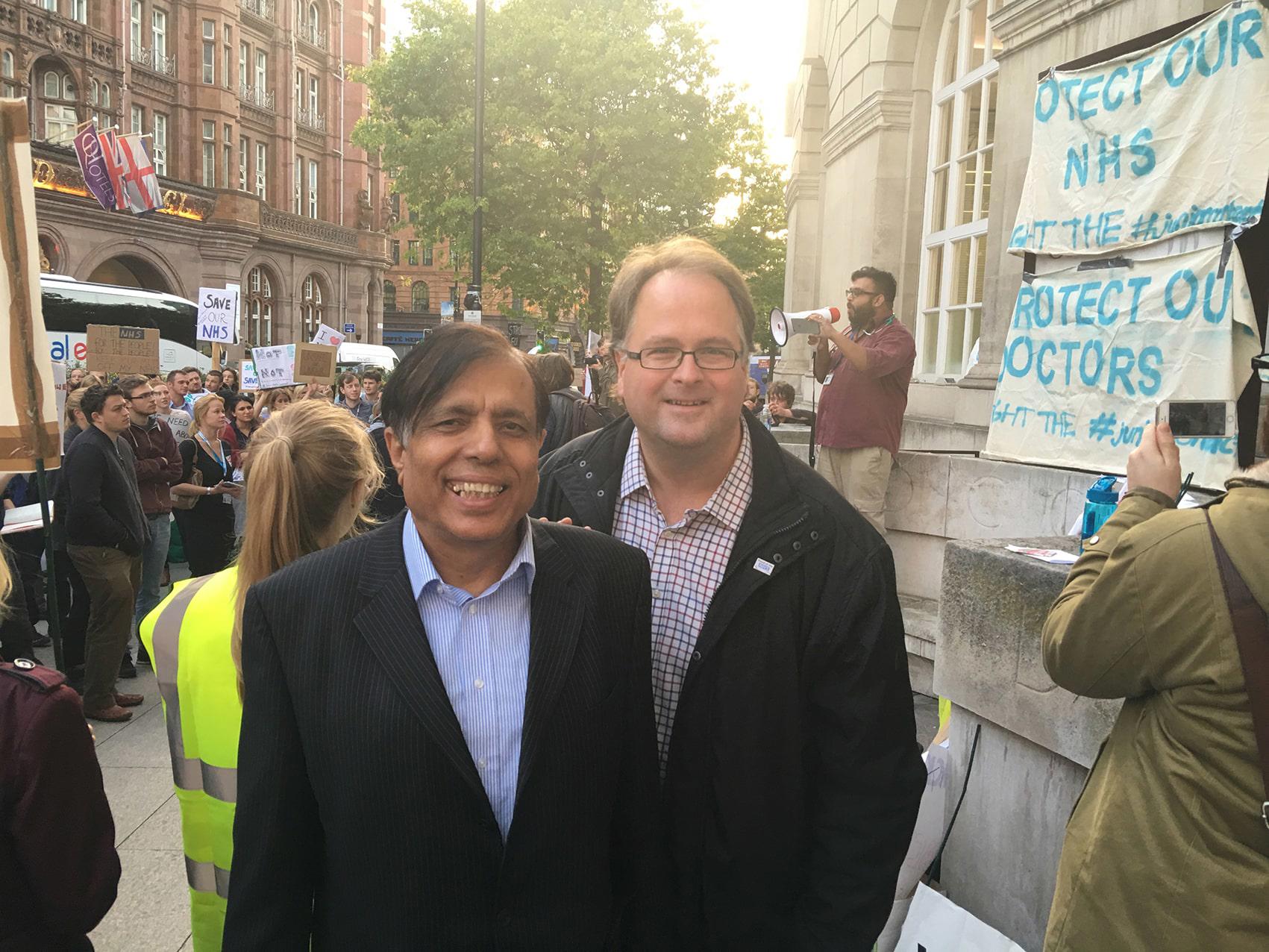 Seeing an ethnic minority doctor progress in the BMA meant a lot to Dr Chand, he adds. 'It was a particularly proud moment in my life to fulfil his wish to see me as the first ethnic minority chair of the BMA UK Council. "You have made history" he would say.
'I've felt that I owed it to Kailash to speak out and address race inequalities in the NHS, in part driven by the fact that Kailash and his peers had faced so many unfair hurdles when they came to the UK several decades ago.  
'Throughout my tenure he has given me encouragement.'
Dame Clare Gerada met Dr Chand when she was chair of the RCGP. He supported her when she spoke out against the UK Government's 2012 health reforms, and they soon became close friends.
'Over the years I've grown to love him,' she says simply. 'Kailash had this capacity to make me feel like his daughter; he had this unbelievable capacity to make us all feel special. He also had an unbelievable capacity for pouring oil over troubled waters – he really could bring people together and make things work.'
It was a similar story for David Wrigley, current deputy chair of BMA council. 'I first met him when we were on GPC and we just clicked,' he says.
'We'd got similar political ideologies and he was a passionate supporter of the NHS, as I am. He was also a great advocate for general practice, and he was also one of the kindest men I knew. He always had time for people. It's been amazing to see the tributes that have come pouring in – he was so widely known and respected. That speaks volumes to what people thought of him.
'He gave a lot of time and his life to the BMA. He recognised the strength and the power of the trade union in bringing people together, and he was very proud of his vice-presidency.'
Cristina Costache first met Dr Chand around three years ago, when she was a new member of BMA council.
'I was a foundation doctor 2 when I joined council and it was quite daunting both from a junior point of view and as an immigrant doctor. But from the very beginning, he was one of the most welcoming and supportive people I've met. I felt he really understood some of the things I was going through. He will be very much missed, not only by his very close friends but by all those other people whose lives he touched.'
Passionate doctor
Professor JS Bamrah, chair of the British Association of Physicians of Indian Origin and deputy chair of the BMA's board of science, was very close to Dr Chand, having attended the same medical school (a few years apart) then both come to Greater Manchester from India.
'Our friendship just got better and better in the last two decades – we had a lot in common and spoke almost every day,' he says.
'My first memory of him is that he was a very good doctor – he would always go the extra mile for patients, always do his best, and if he couldn't [help] he would always find someone who could. But he was also very passionate about the NHS – I tweeted that if they did a PM [post-mortem examination] they would find engraved on his heart these three letters: NHS.'
No to racism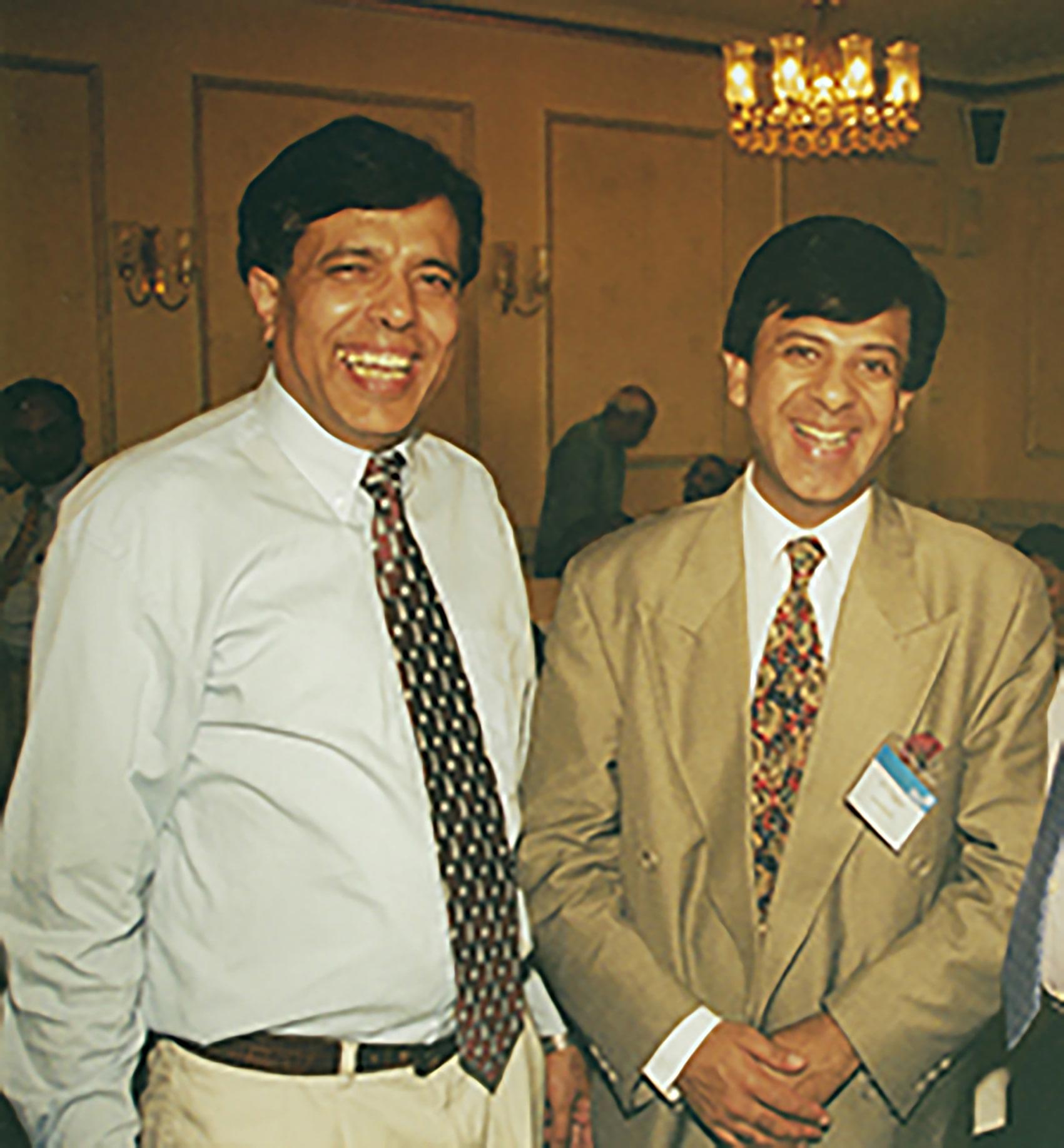 Dr Chand was very proud to be an Indian doctor practising in Britain, says Prof Bamrah. But he adds: 'He had experienced racism and was very passionate about expressing the racism he'd experienced so that people who are of foreign origin could understand that it's OK to speak out and that it's not right to be abused in a racist way.'
Everyone we spoke to for this article talked of Dr Chand as a man who loved his family, although family life wasn't always easy.
His beloved wife died in November 2018 after several years of debilitating illness, when Dr Chand had been her principal carer. The couple also lost their older son, Amit, who had Down's syndrome and died when he was just 13.
'It was a very traumatic thing for us all to go through,' says Dr Malhotra. 'The loss of my brother was very hard on my parents. Then, when my mother was ill, he was caring for her. It isn't easy caring for an ill spouse but he never complained. He was a unique, unique human being.'
Dr Nagpaul says he still hear Dr Chand's voice in his head, as he reads out a text received from him the day before he died, enthusiastically congratulating him for an award he had received.
'One of the things I'll always remember is what he said to me when I became chair of council. He said, "Chaand, remember your job is all about representing your members and their experiences; everything else comes second".
'To me Kailash became first and foremost a friend, a person with immense wisdom, insight and care for others, and having grown to know each other and our families, he taught me so much about lessons in how to live life itself.'