Health professionals including doctors are helping to staff the charity's Boloh telephone helpline and webchat service, in an effort to provide advice to parents on how to care for children suffering from coughs and other seasonal illness.
While accessible to all patients, the support line aims to help meet the needs of families from minority ethnic backgrounds, with services provided in a range of languages including Hindi, Urdu, Punjabi, Arabic, Gujarati, Amharic and Albanian.
The decision to launch the service came in response to higher rates of respiratory illness during winter months, and at a time when many health services are under extreme pressure due to the pandemic.
Avert strain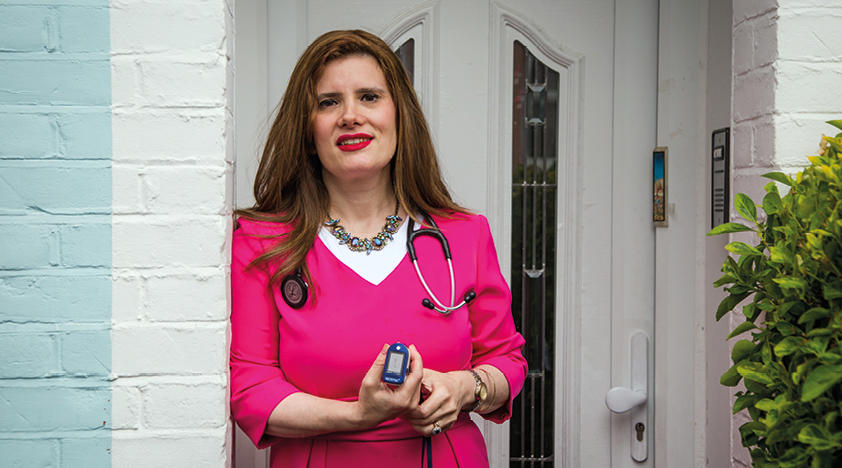 London GP Sharon Raymond is one of five doctors and one nurse who make up Barnardo's expert advisory group.
She said that, with the NHS under continuing pressure owing to infections arising from the Omicron variant, the helpline had the potential to assist those with health concerns and thus avoid unnecessary strain on hospitals and community health services.
She said: 'At a time when the health service is under unprecedented strain, this helpline offers a vital source of support to potentially vulnerable and marginalised patients.
'By providing multilingual advice to callers and, where appropriate, directing them to other care services, the helpline can hopefully make a difference in reducing demand on other parts of the NHS.'
Initially launched in 2020 in response to the pandemic, the Boloh helpline has expanded its services following funding from the Voluntary Community and Social Enterprise Health and Wellbeing Fund.
Multiple services
Those contacting the Boloh service are able to speak to access free, confidential non-medical advice and can also receive advice and signposting to other services.
The service, which is funded to run until the end of March, has seen 18,322 web visits since its launch in October last year.
As well as guidance, the support line offers practical advice on issues such as housing, benefits and registering with GPs and other health services.
For more information, call the Boloh helpline on 0800 151 2605