Doctors have called for 'HS2-type investment' in general practice estates as they backed a motion calling for the NHS to investigate the effects of current limitations.
Members of the BMA representative body agreed a lack of delivery of new and upgraded GP estates affects safe delivery of care and the recruitment of clinical and non-clinical staff.
The motion, backed by 91 per cent of doctors and medical students at the BMA representative meeting in Brighton this week, calls on the NHS – in all four nations – to provide extra funding to develop GP estates and investigate the impact of the limited number of disability-adapted consultation rooms.
Elliott Singer, a GP based in London, said: 'The population is increasing, demand is increasing, our team size is possibly increasing. The only thing not increasing is the physical locality from which colleagues are consulting. This can't go on. We need investment in the general practice estate.'
He said remote working 'could help to a degree, if we had sufficient IT', but 'isn't going to help face-to-face consulting unless of course the CQC approves our own homes for clinical assignments'.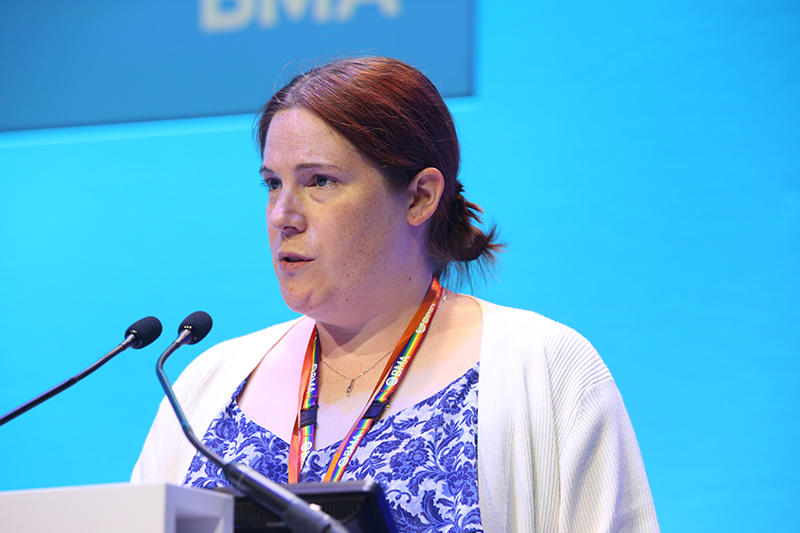 Dr Singer said there was a 'massive problem' with government promises of 6,000 more GPs and 26,000 additional clinical colleagues, namely: 'Where does this magical workforce actually work from?'
And he criticised the Conservative Party manifesto commitment to provide £850m for 20 hospital upgrades and that new funding would provide 50 million more GP appointments a year and shorter waiting times.
'So there's a plan to develop the hospital estate while only promising increased capacity in general practice by 15 per cent with no development of the estate,' he said. 'We need properly-funded estate development across the whole of the NHS system.'
North Yorkshire GP partner Catherine Chapman, clinical director for the Filey and Scarborough PCN (primary care network), backed the motion.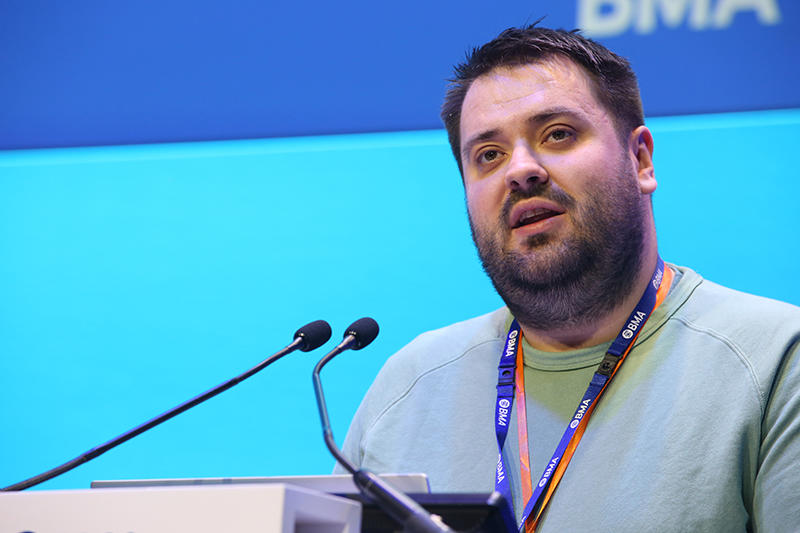 She explained how GPs within her PCN had been able to recruit non-GP clinical staff, such as pharmacists, under NHS England's ARRS (Additional Roles Reimbursement Scheme).
But Dr Chapman warned: 'This has created even more pressures on estates. On a daily basis our rota teams are tearing their hair out trying to find suitable rooms and asking anyone who doesn't need a clinical room to work elsewhere.'
This, she added, has meant ARRS staff – who require supervision – are forced into external premises and thus 'don't always feel part of a team'. Dr Chapman said this means they 'don't build the same relationships' with colleagues and patients and makes it 'harder to settle and integrate within the PCN' which 'reduces job satisfaction and retention'.
'We urgently need to plan for GP estates,' she added. 'We don't want to be in a position to turn down recruitment if we're lucky enough to successfully recruit. We shouldn't have to tell staff we have no choice and they have to work from home because there's no space in the practice.'
Dr Chapman gave the example of a disabled patient with an adapted wheelchair who requires home visits from all members of staff involved in her care because the chair does not fit through the practice door.
'This is a waste of resources and multiple staff,' said Dr Chapman. 'She would be able to attend the surgery if adaptations were in place. Practices should be disabled-friendly so barriers like this example don't occur.'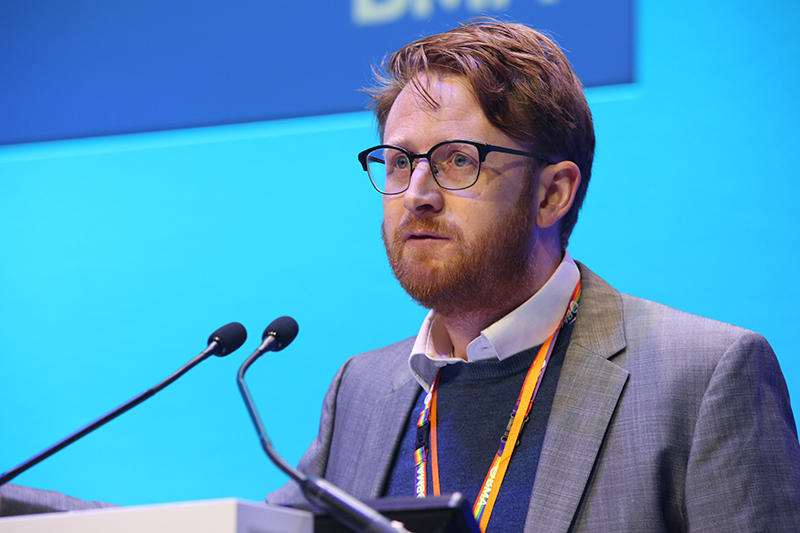 Liverpool GP registrar Euan Strachan-Orr tabled a rider to the motion, which calls for more space for GP trainees.
He noted GP recruitment is at an 'all time high', including many IMGs, but stressed: 'Part of supporting new trainees in general practice is ensuring we have adequate resources and space to work in. The current provision is simply not good enough.'
Dr Strachan-Orr highlighted 'ridiculous situations' in which GP trainees are conducting alternative appointments in the same room, undertaking telephone triage in the same room as administrative staff because 'there is nowhere else to go' and 'cupboards used as consulting rooms'.
'These examples are not just bad for trainees, they are bad for patients,' he said, noting there is currently 'no other choice' due to 'chronic underinvestment'.
Gerard McHale, a member of the GPC GP trainees committee, said: 'GP trainees are the future of general practice, but every day we turn up at a practice we get asked where we're going or told our room has been moved. How does that make us feel? Like a valued member of the team? No. It makes us feel like something that's added on to the end. That is not good enough and is purely a result of the failure of this government to invest in the infrastructure of the NHS.'
GPC Wales chair Phil White said only 'HS2-type investment' would solve the issue of GP estates.
He said GPs are 'increasingly' being asked to train those in ARRS roles like nurse practitioners, physician assistants, ambulance paramedics, foundation doctors and medical students.
'It's very good that they are exposed to general practice, but we have to have the space.'
The rider was also carried, with 95 per cent of doctors and medical students in favour.