Consultants are to ballot for industrial action from next month if the government refuses to fix issues raised with pay, pensions and the pay review process.
The move towards a formal ballot follows a consultative ballot in which 86 per cent of senior hospital doctors indicated they would back strike action, from a turnout of more than 60 per cent.
Results were shared with the BMA consultants committee last week, which then voted unanimously to hold a formal industrial action ballot if the Government does not meet their asks.
The Government has been given until 3 April to respond with specific proposals to solve the combined problems of eroded pay, a punitive pension scheme and pay review process.
In their court
If the Department of Health fails to make a meaningful offer by then, a six-week ballot will open on around 17 April.
If a majority of BMA consultant members vote in favour with a turnout of more than 50 per cent, strike action will go ahead. That will mean a consultants providing bank holiday service on weekdays, with emergency and urgent care unaffected.
An accelerated timetable has been produced so consultants can join the wider round of ongoing NHS strike action. Junior doctor members of the BMA are due to walk out over pay and working conditions for 72 hours from 6:59am on 13 March. Members of the Royal College of Nursing have already begun strike action, as have physiotherapists and paramedics.
Since 2008/09 consultants have experienced a near 35% average fall in real terms take-home pay, which the BMA equates to working four months of the year for free.
Lower salary
The BMA has been calling on the government to reverse its decision to freeze the LTA (lifetime allowance) on consultants' pensions to April 2026, and instead provide a more flexible solution.
The LTA imposes a limit on the total value of a pension pot, which was previously indexed to the consumer price index. Going over the limit triggers an additional tax charge meaning consultants can be punished for gaining annual increases, getting a promotion, taking on additional responsibilities and doing extra shifts.
Consultant members of the BMA have been asked to update their details with the union ahead of the proposed ballot dates to ensure those who have changed role or workplace recently receive their ballot.
Poor morale
Vishal Sharma, chair of the BMA consultants committee, said: 'In my 25 years in the NHS, I have never seen consultants more demoralised, frustrated and in despair over this Government's refusal to support the NHS workforce and the patients they serve.
Consultants lead the teams which provide expert care and treatment to patients, they train future doctors, they innovate to improve patient services and lead medical research. Millions of patients benefit from the expert care and treatment that consultants provide.
Despite these significant contributions, the Government is refusing to listen to consultants' concerns, driving many out of the NHS entirely. If the Government truly wants to get the NHS back on track and tackle the record waiting lists, it must support the consultant workforce.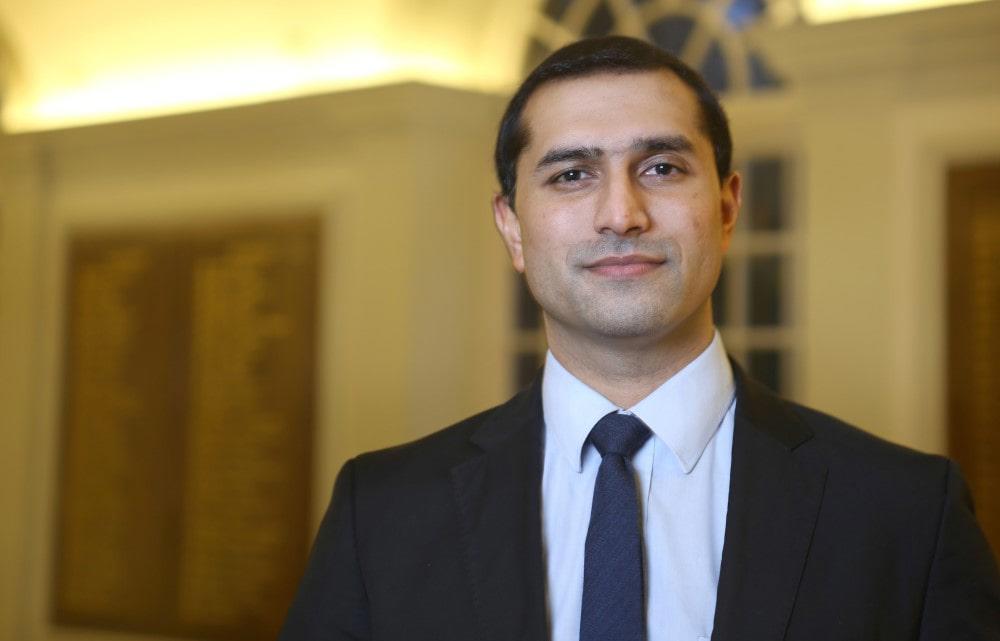 'Our position is clear. We will not allow the Government to continue to degrade consultants' pay and pensions. This is having a hugely detrimental impact on patient care as staffing numbers plummet and things will only worsen unless we take a stand.
'Strike action is always a last resort and we have set out a clear timeline for the Government to put a serious proposal on the table. It is within the Government's gift to pay doctors fairly for the crucial, lifesaving work they do and there are clear, straightforward solutions to fix the punitive pensions tax rules.
'For example, the government can implement a tax unregistered scheme, similar to the one it has already done for judges in order to enable doctors to remain working in the NHS. Our door remains open; it is not too late to prevent consultants from acting. But if the Government refuses to propose a workable solution, our members have made it clear that they are prepared to strike.'