GP Rakesh Sharma recalls an incident in his practice in which a GP was having a difficult consultation with a patient. The patient was unhappy with what they were being advised.
Speaking at the BMA annual representative meeting in Brighton, he went on to say that as the patient stormed out, a waiting relative of theirs soon entered the room and struck the doctor so violently in the face that they almost suffered permanent damage to their vision.
'I know this GP,' says Dr Sharma his voice swelling with emotion.
'You might have already guessed, it was me'
Violence against doctors, particularly those working in general practice, has been a growing source of concern in recent years.
The 2021 NHS staff survey showing that 14 per cent of all doctors experienced at least one incident of physical violence over the previous 12 months.
Increase in violence
A BMA survey from last July meanwhile revealed that 71 per cent of GPs said their experience of abusive behaviour had increased on the previous year, with the issue forming a core part of the association's 'Support our Surgeries' campaign.
One incident made national headlines last year when an attack by a patient at a GP surgery in Manchester left four members of staff injured with some requiring hospitalisation.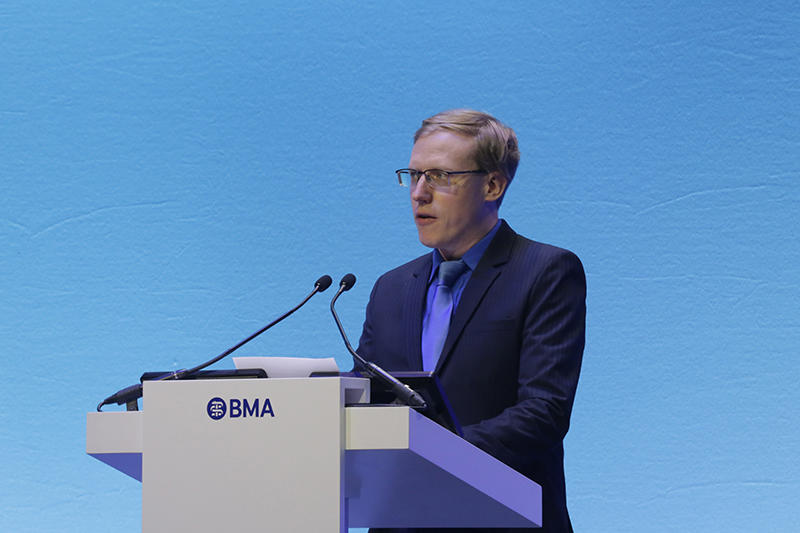 North-east England GP Samuel Parker said that the tide of verbal and physical abuse could not be ignored and called for the BMA to endorse a range of measures including raising awareness of abuse, providing greater support to those victimised offering self-defence classes and pushing for tougher penalties for those found guilty of attacking healthcare staff.
'We find ourselves in a difficult position patients can come to us due to an incredibly difficult crisis and express their vulnerabilities and frustrations. Regardless, there are certain boundaries that must not be crossed,' he says.
'Violence and abuse towards NHS staff can have a devastating and lasting impact on health wellbeing and morale, with many taking time off sick and sadly colleagues contemplating leaving the NHS.
'NHS staff are working longer and harder than ever before and dealing with immense pressure and finite resources. We appreciate patient frustrations however this does not justify our experience of aggressive language and physical assault. No one should be expected to tolerate abuse or see it as part of their job.'
Seized by the throat
Junior doctor Alessia Waller shared her experience of being attacked by patient; on one of her first shifts as a recently qualified doctor a patient violently seized her by the throat.
She cautioned, however, that she did not favour imposing tougher legal sentences on perpetrators of assault against healthcare staff, a move that she felt would help no one.
'That patient took something from me, but at no point did I want to punish him,' she says.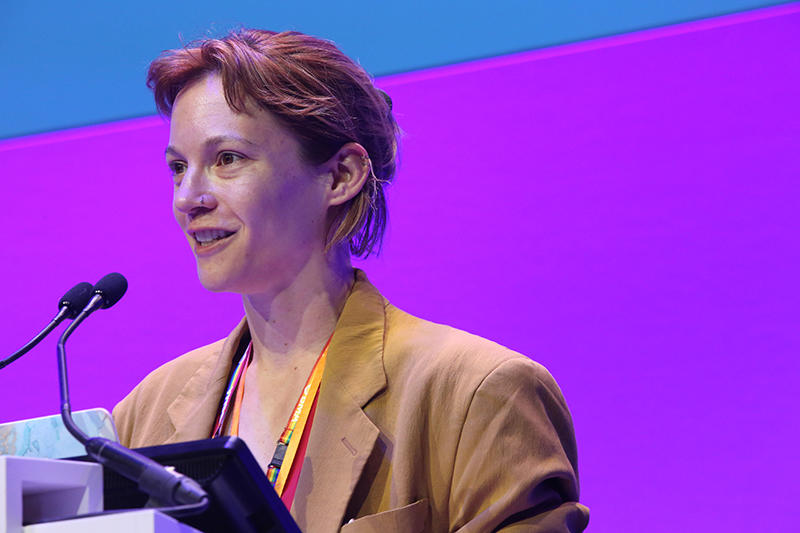 'I didn't want him to have a "stiffer sentence" I was hoping if anything that he might have some support and rehabilitation. Instead, he was cycled through a justice system that provided justice for neither of us.'
Backing the motion, retired GP John Hughes spoke of a GP colleague who, after being attacked by a patient 15 years ago, still suffered with PTSD something that had caused him to permanently reduce his working hours.
'There has been a massive increase in the aggression and attacks on GPs, driven in part by various comments about GPs in the media,' warns Dr Hughes.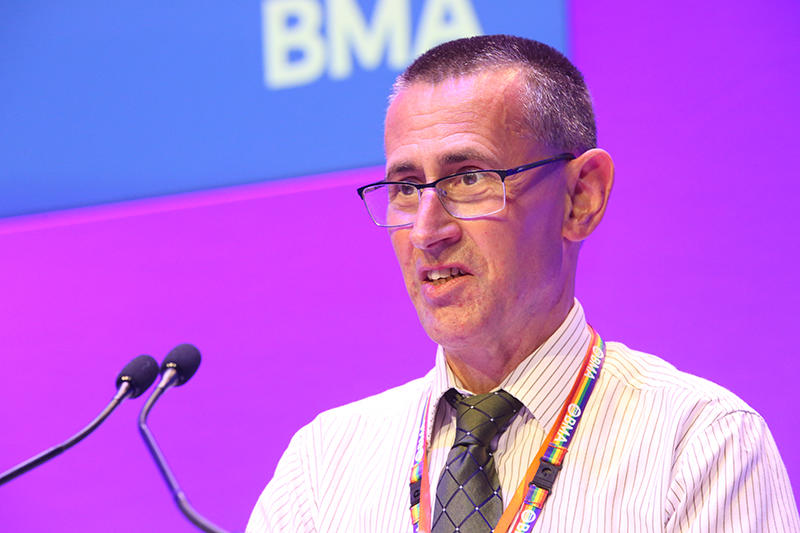 'Daily on the GP survival Facebook page I see reports of doctors facing verbal aggression either over the phone or face to face.'
Members ultimately endorsed measures calling for raising awareness, offering support and for pressing for stiffer legal penalties for those convicted of attacking healthcare staff, but failed to back a call for the routine provision of self-defence training to NHS staff.