Junior doctor Emma Runswick (pictured above) received the loudest cheer of the first morning of the BMA annual representative meeting when she tabled the motion calling for pay restoration to 2008 value within five years.  
The debate that followed was not centred around whether the BMA should or shouldn't be calling for better pay for doctors, but how soon it should be demanded.  
'We should not wait for things to get worse,' argued Greater Manchester-based Dr Runswick. 'Pay restoration is the right, just and moral thing to do. But it is a significant demand and won't be easy to win.' 
She believes industrial action is 'likely' as the fight intensifies and insists 'all of us need to take action'. 
'A union that could win a 30% pay award is a union that can win anything. If we do nothing we will see pay halved, doctors in financial difficulty, demoralised and leaving.' 
Those who spoke against the motion wanted to see pay restored sooner. 
Rise needed now
Anna Athow, a retired surgeon in Enfield and Haringey, urges ARM delegates against 'sitting on our hands' and 'begging the government for the next five years'. 
'This pay rise is needed now,' she said as she backed other industries taking or threatening strikes. 'Now is the time to fight. This is the time for doctors to ballot alongside our junior doctors and other sections of organised workers. Doctors are leaving in droves. It's not just about burnout… but because they can't afford to pay the bills and maintain their living standards.' 
Kevin O'Kane, a consultant in acute internal medicine, said the motion gives the message to government that they have 'five years to sort out pay' and 'that's not good enough'.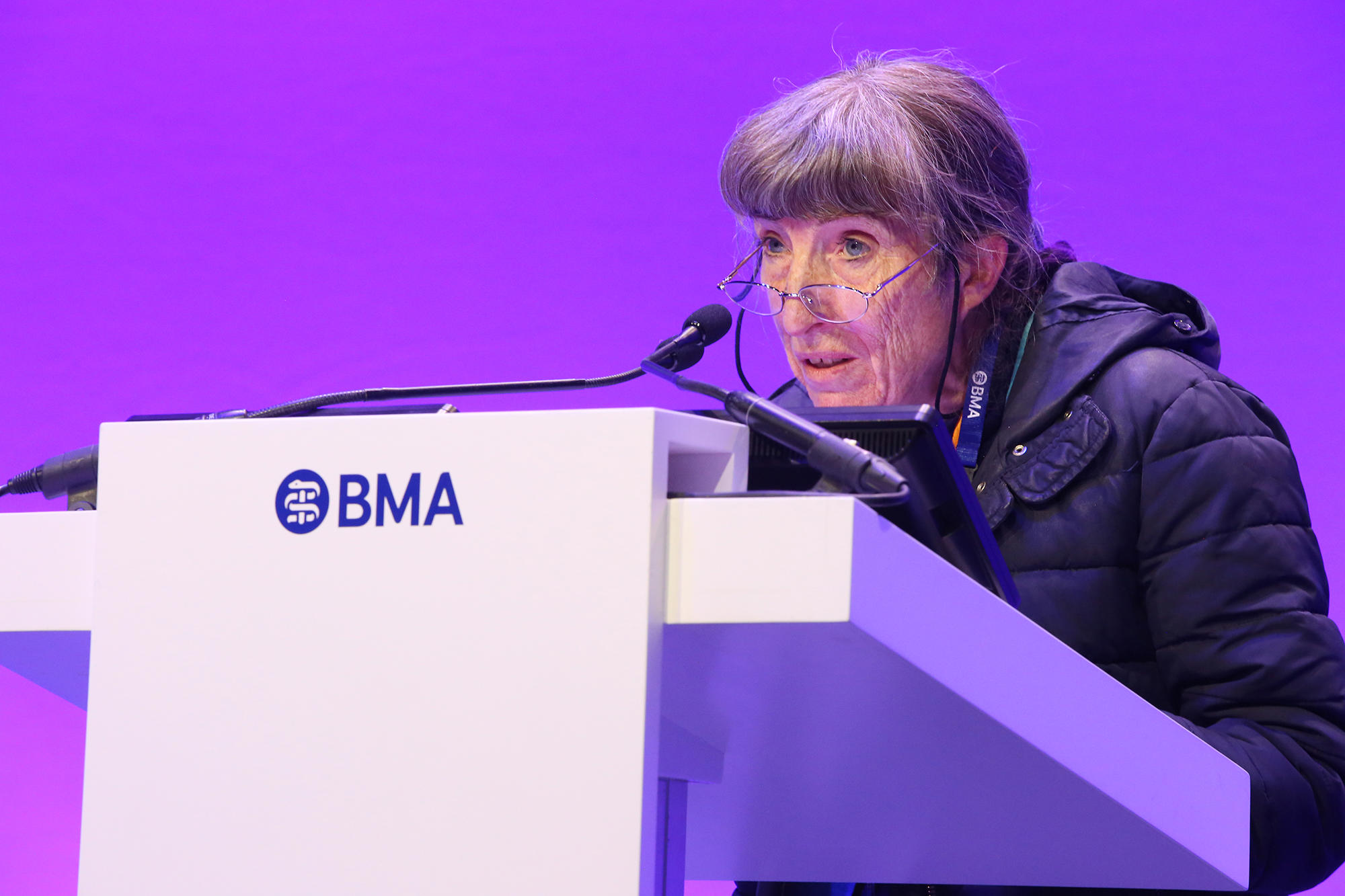 He believes with a weakened government and the NHS having been through the pandemic, the BMA is at its 'maximum point of power'.
'Our members deserve better and they deserve it now,' he said. 'Don't waste our opportunity with a five-year flaccid fudge. We need action this side of the general election.' 
Act sooner
Brighton-based gynaecologist Aizemea Okojie said: 'I'm moving against this motion not because of the content but because of the five-year timeframe. I would prefer it to be shorter. I get anxiety attacks looking at my bank balance every month.' 
Stephen Millar, a retired consultant anaesthetist, said he supported fair pay and called for it to be restored quickly but warned losses had been 'exaggerated' in the motion which 'undermines the argument'.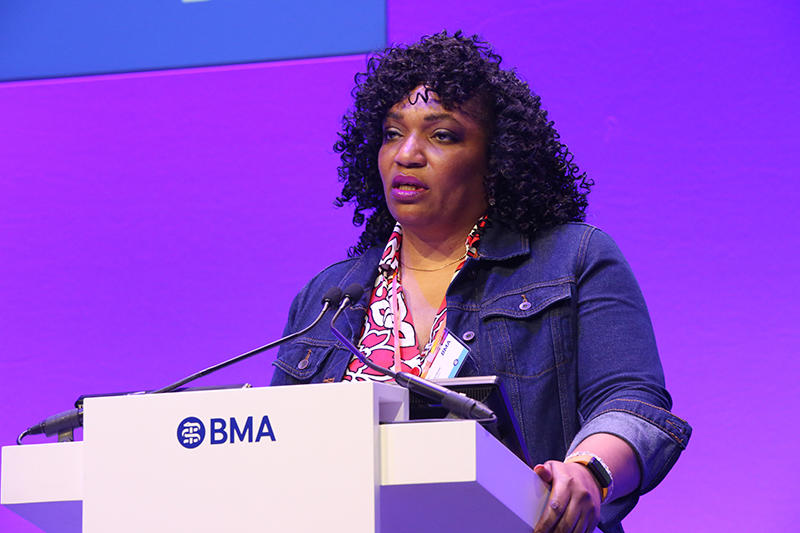 In his comments, BMA council chair Chaand Nagpaul noted how no one in the debate spoke against pay restoration and pointed out that the motion calls for it 'within five years, not that it needs to stretch to five years'. 
Dr Runswick responded: 'If your issue with this motion is that it's going to take too long, you should have been with us two years ago, one year ago. Catch up, sort your act out, make a plan.' 
Backing the motion, Sheffield junior doctor Joanna Sutton-Klein called on the entire BMA to 'come together to fight' for pay restoration', saying: 'Resisting and reversing pay cuts should be the bread and butter of what trade unions do.' 
Power of a union
She said it is 'outrageous' doctors' pay is being cut while the government wasted £37 billion on NHS Test and Trace and wages are 'siphoned off to growing numbers of overpaid managers'. 
To those who think the asks are not possible, she said: 'If you don't believe in the power of workers to collectively organise and win full pay restoration then what are you doing here as part of a trade union?' 
Eleanor Draeger, a London consultant in sexual health, agreed. She said: 'The time for us to act is right now. None of this "I'm speaking against this because it doesn't go far enough". This is the motion, vote for it and work with us to make it work.'   
'If doctors can't get pay restoration after two years of a pandemic in which we risked our lives to save our patients, no one else can.' 
The call for pay restoration was supported by 85 per cent of doctors at the ARM.