Junior doctor Georgina Budd (pictured above) received rapturous applause from the BMA representative body as she summed up the threat of junior-doctor burnout on the NHS.
'As burnout rises we see more healthcare staff leave or coming into work when they're not well enough to treat patients,' she added. 'This is a vicious cycle and something we need to address now as a matter of urgency.'
That urgency is not just to have doctors in the right headspace to tackle the record NHS backlog after two years of a pandemic that has stretched doctors to their limits, but to provide a level of care that patients and doctors expect.
Patients at risk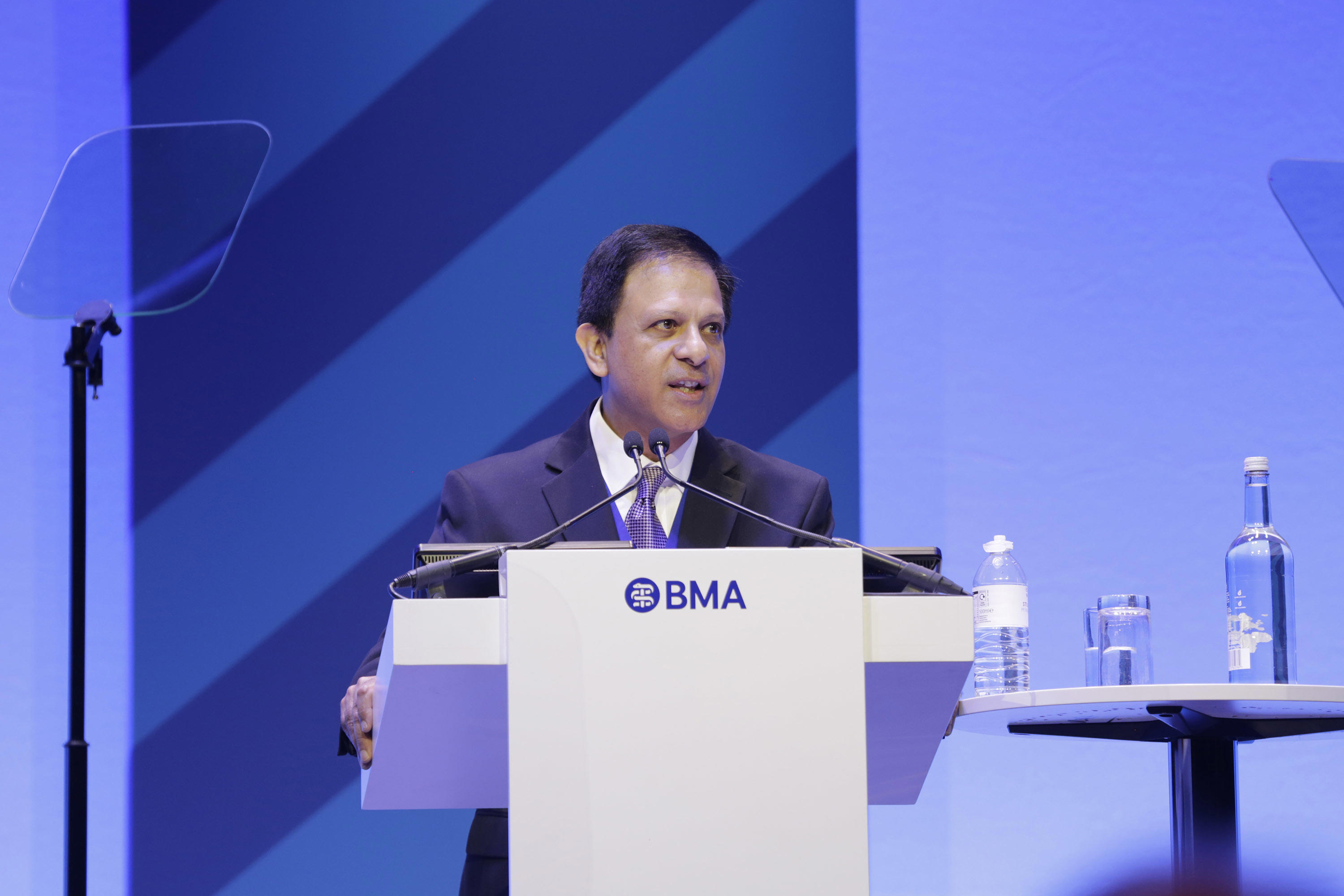 As outgoing BMA council chair Chaand Nagpaul told delegates: 'Burnout isn't just an issue for the individual, it is jeopardising patient safety.'
He pointed to a GMC-commissioned report from Professor Michael West which found doctors with high levels of burnout have a 45 to 63 per cent higher chance of medical major error.
'This needs to be sorted as a priority,' he told the BMA annual representative meeting in Brighton this week.
Part two of the motion was tweaked to change the wording to call for immediate action to alleviate the stressors driving doctor burnout and resignations, not just those of juniors.
As Dr Budd added: 'This is a major problem facing all of us right now. It's not just juniors, it's consultants and medical students – some are suffering from burnout before even qualifying.
'In 2016 the GMC called burnout a medical emergency yet here we are in 2022 with still rising figures. The situation at the moment not only fails patients, it fails ourselves. Some of the stresses we're talking about here are interwoven with the core problems of underfunding and understaffing leading to rising pressures on us all. The issues of safe and competent care come up as well.
'We've been worn down by demand beyond capacity but our frustrations are continuing with absolution and with moral injury without reprieve. We cannot continue to sacrifice the wellbeing of doctors while we prop up a system that is failing by our own Government's design.
'Burnout has intrinsic links with our ability to care and to empathise, not only with our patients but with each other. More than that, it is well-documented that chronic stress leads to not just burnout and detriment to our morale but physical and mental harm to our health.
'In turn, this issue is not just one of doctor wellbeing, it is one of patient safety and care quality. If we are not well ourselves we can't treat our patients correctly.'
Tiredness soars
Consultant hand surgeon Ian McNab, who tabled the motion, quoted a 2021 GMC national training survey which found 60 per cent of 40,000 doctor respondents felt worn-out at the end of the day and a third felt burnout, up from a quarter, while 44% felt their work was emotionally exhausting.
'Burnt-out doctors are more likely to leave the NHS all together,' said Mr McNab. 'This tsunami of burnout must be addressed urgently.'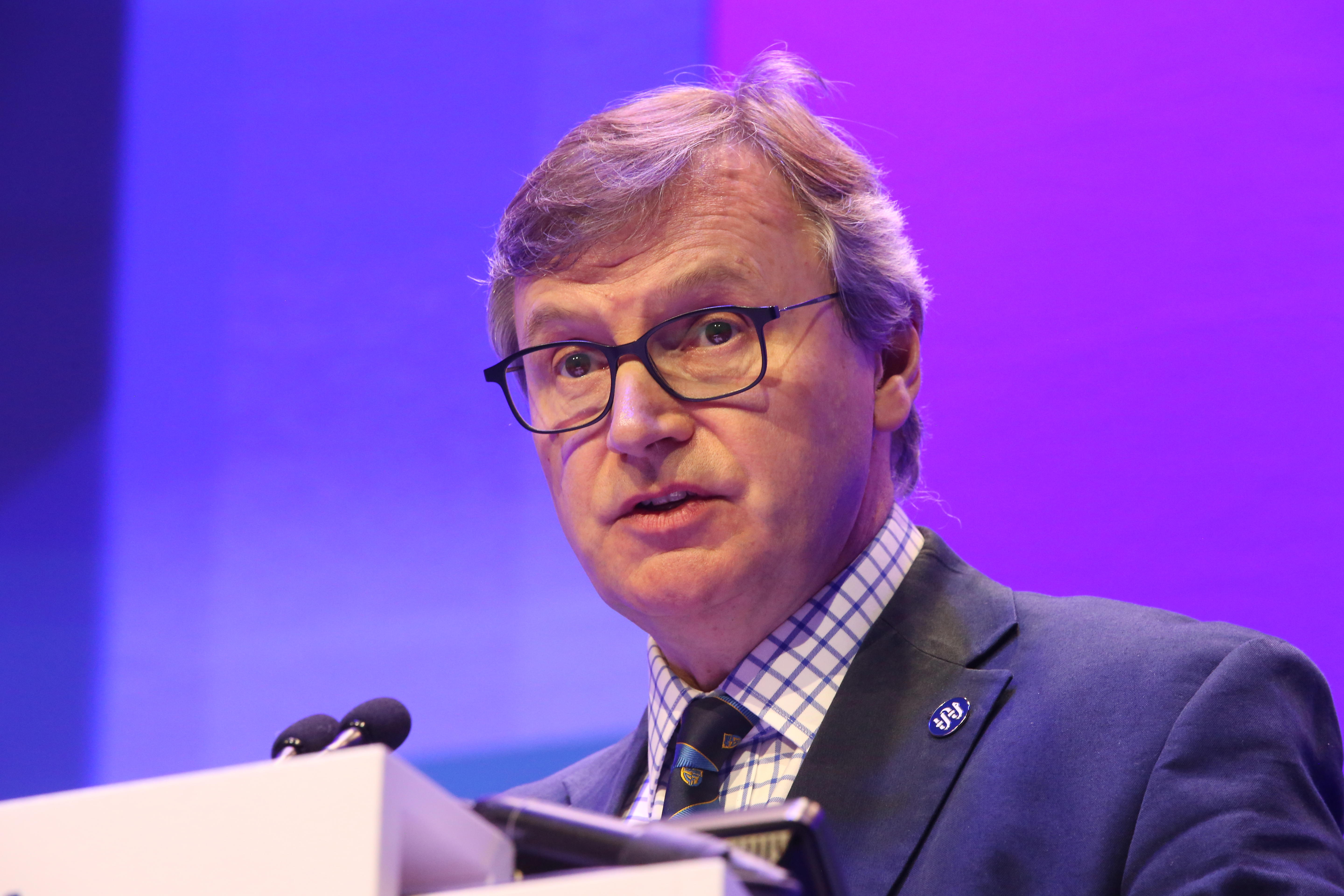 The motion calls for NHS employers to conduct exit interviews in the style adopted by employee review site Glassdoor: using anonymised data published on an open-access platform to allow benchmarking and comparison between different NHS employers.
'Currently, very few doctors leaving the NHS have exit interviews,' said Mr McNab, who believes such a scheme 'should provide honest reviews and insights into different NHS employers'.