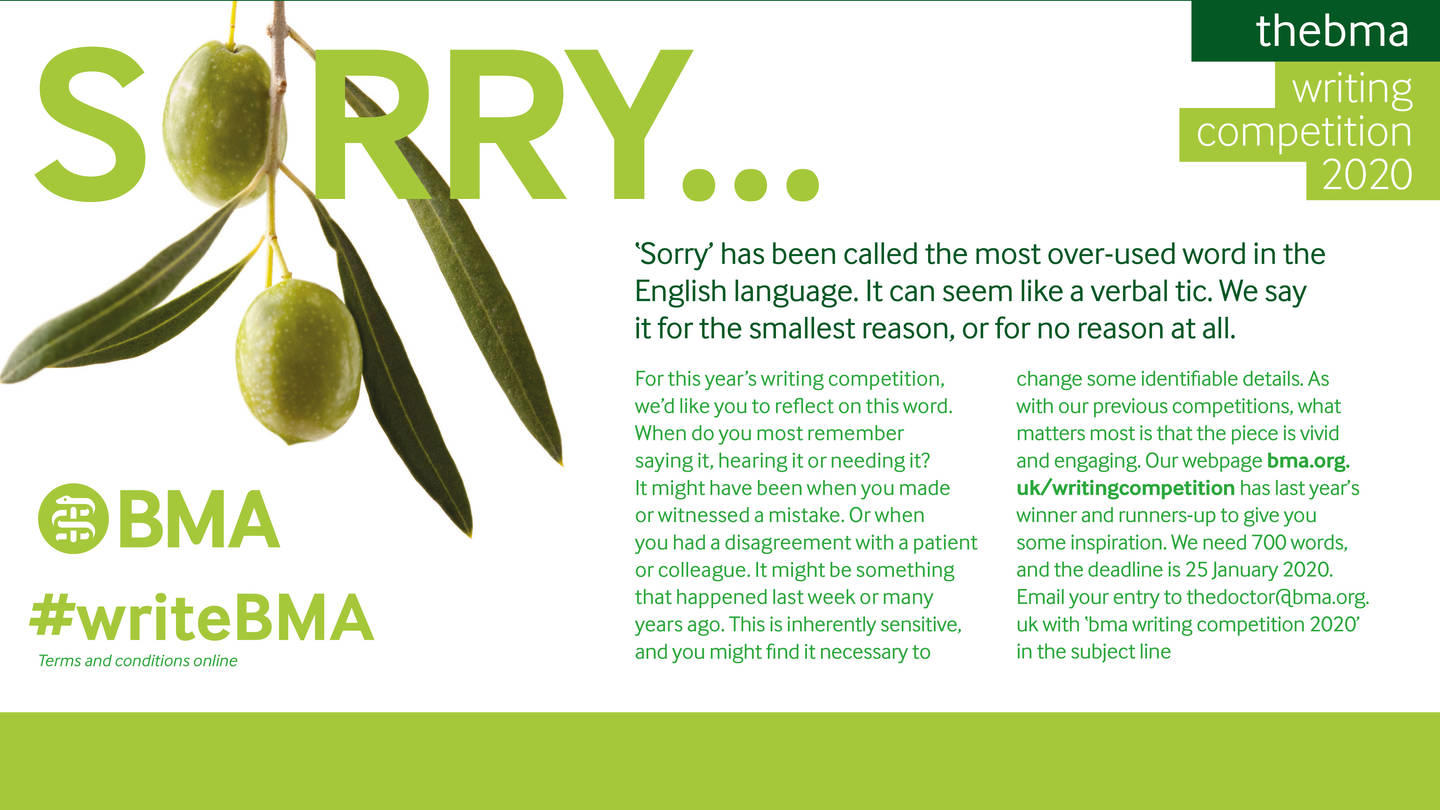 'Sorry' is the theme of the newly announced BMA writing competition.
The competition, which has been running for more than 20 years, invites doctors to write up to 700 words on a theme.
Previous entrants and winners have found it cathartic, and one which encouraged them to write more fully about their experiences.
Themes tend to be short and deliberately ambiguous. 'Sorry' was chosen because of the range of possibilities it gives.
The competition announcement says: 'When do you most remember saying it, hearing it or needing it? It might have been when you made or witnessed a mistake. Or when you had a disagreement with a patient or colleague. It might be something that happened last week or many years ago.
'This is inherently sensitive, and you might find it necessary to change some identifiable details. As with our previous competitions, what matters most is that the piece is vivid and engaging.'
The deadline for the piece is 25 January, 2020. It will be judged by a panel consisting mostly of doctors with an interest in medical writing.