BMA GPs committee chair Richard Vautrey insisted ministers and NHS England needed to act fast to address what he termed as a 'terrible trend' of abuse, harassment and physical attacks on GPs and other staff working in primary care.
His warnings came in the wake of an incident at a GP practice in Manchester on 17 September during which four members of staff were injured following a confrontation with a member of the public*.
He said: 'We are truly horrified to hear about this awful attack and our thoughts are with the GPs, practice staff, families and patients who have been injured and affected in this dreadful incident
'While the specific circumstances need to be investigated by the police, this assault, though one of the most extreme, is part of a terrible trend of growing abuse, vitriol and violence that is being directed towards our healthcare workers.
'Abuse of any kind, and particularly physical violence of this nature, cannot and should never be tolerated. GPs and practice staff should never have to fear going to work and patients should also feel confident that their surgery is a place of safety.
'The Government and NHS England must act, and fast, before yet more incidents of this severity occur. Being verbally abusive to frontline staff is wrong and unacceptable and physical attacks of this magnitude cannot and should not be allowed to happen again.'
More threats
The growing phenomenon of hostility and abuse being directed towards GPs and their colleagues has been a long-standing issue of concern for the BMA, which earlier this month launched its 'Support our Surgeries' campaign to highlight the pressures facing general practice.
A survey of GPs and hospital doctors carried out by the BMA in July this year found that 71 per cent of GPs reported that their experience of abusive behaviour had increased compared with a year ago.
One anonymous example of abuse and intimidation submitted to the London-wide local medical committees by a GP surgery in the capital, highlighted one of several unpleasant confrontations encountered by staff in recent weeks.
They said: 'A patient came into reception a few weeks ago – maskless – at my practice, found no one at the front desk so barged round into the back office where staff were, shouting and pushing his phone and a letter we had sent into the face of a receptionist and repeatedly demanding she read it aloud.
'He was upset that we had sent him another invite for vaccination after he had specifically asked us not to. I came out to reception on hearing the commotion, along with another clinical colleague.
'The man was aggressive enough that we called 999 – shouting, swearing, getting very close and "squaring up" to us, despite my attempts to acknowledge our error and apologise, and offer to discuss.
'This is just the worst of a number of incidents. We have had reception staff in tears several times in the last few weeks because patients or relatives have been so unpleasant.'
No action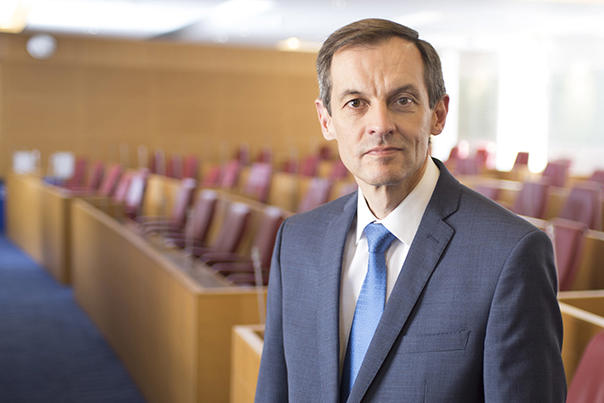 Dr Vautrey warned that doctors and their colleagues were being put at increased risk by 'anti-GP rhetoric', adding that it was essential UK national governments and national and local health bodies did everything they could to ensure staff safety by countering such narratives.
He said: 'As I highlighted in my letter to the secretary of state for health and social care, Sajid Javid, just a few days ago, we were gravely concerned about the lack of support or public challenge by the Government to the increasing incidents of abuse and misinformation directed towards those working in general practice and his recent comments only added fuel to the fire. It's appalling if it takes an attack of this level of violence before the Government listens to the profession and takes action.
'As doctors, caring for patients is why we came into this profession. It is increasingly demoralising and now, seemingly dangerous for us to have to work in conditions where a lack of support, understanding and resources, alongside the demands of the pandemic, place us in an unacceptable position, and at increasing risk.'
Dr Vautrey has written to Mr Javid calling for an urgent meeting to discuss the unacceptable levels of abuse facing general practice staff, and what actions can be taken to improve workplace safety.
The association is also calling for the maximum sentence for assault against emergency workers to be increased from 12 months to two years' imprisonment, and for the introduction of a comprehensive national violence reduction strategy, to support staff across primary and secondary care.
* Greater Manchester Police confirmed on 19 September they had charged 59-year-old Olumuiwa Oduntan of Herne Street, Openshaw, with four counts of assault, one of malicious communications and one of an affray, and that he was due to appear before Manchester Magistrates Court on 20 September